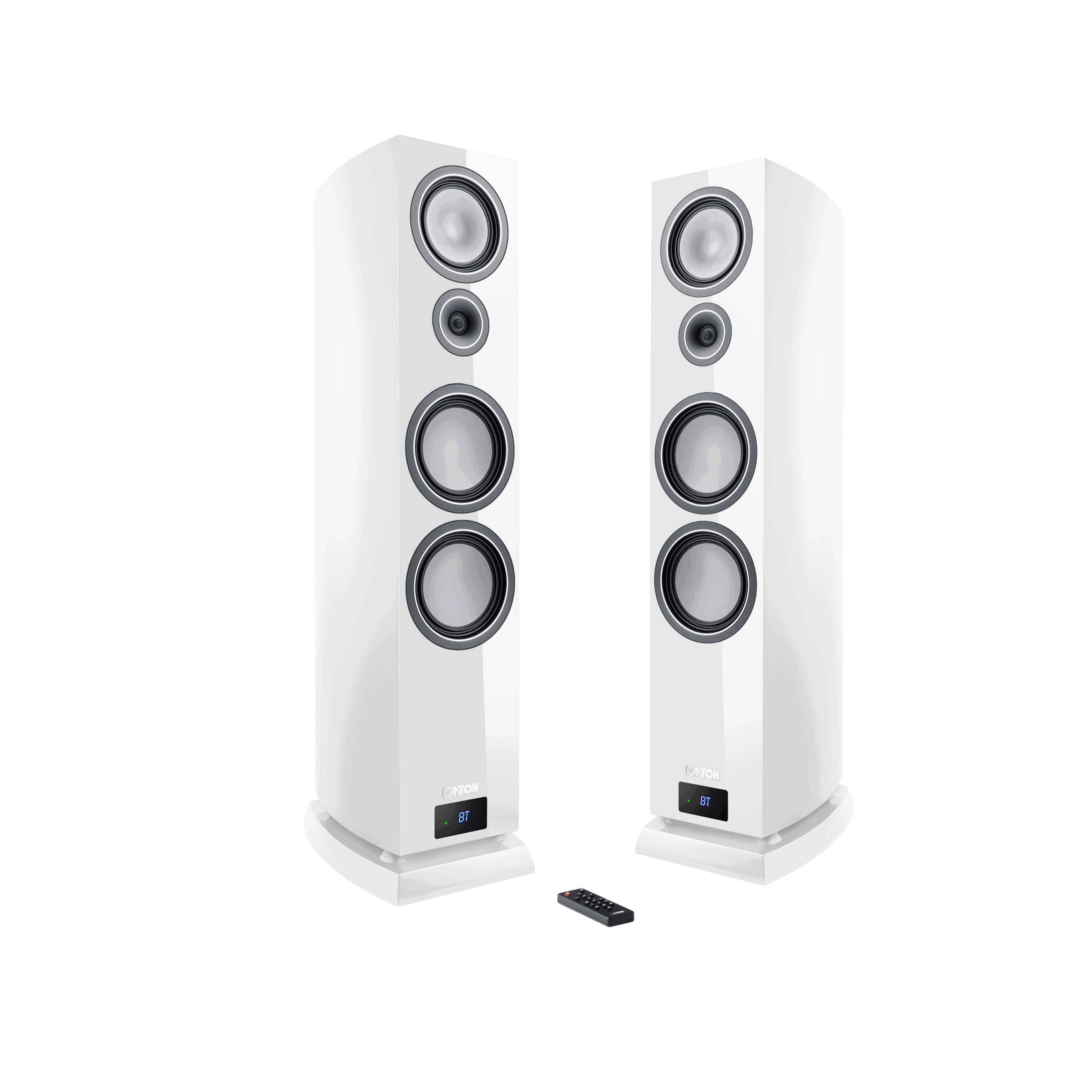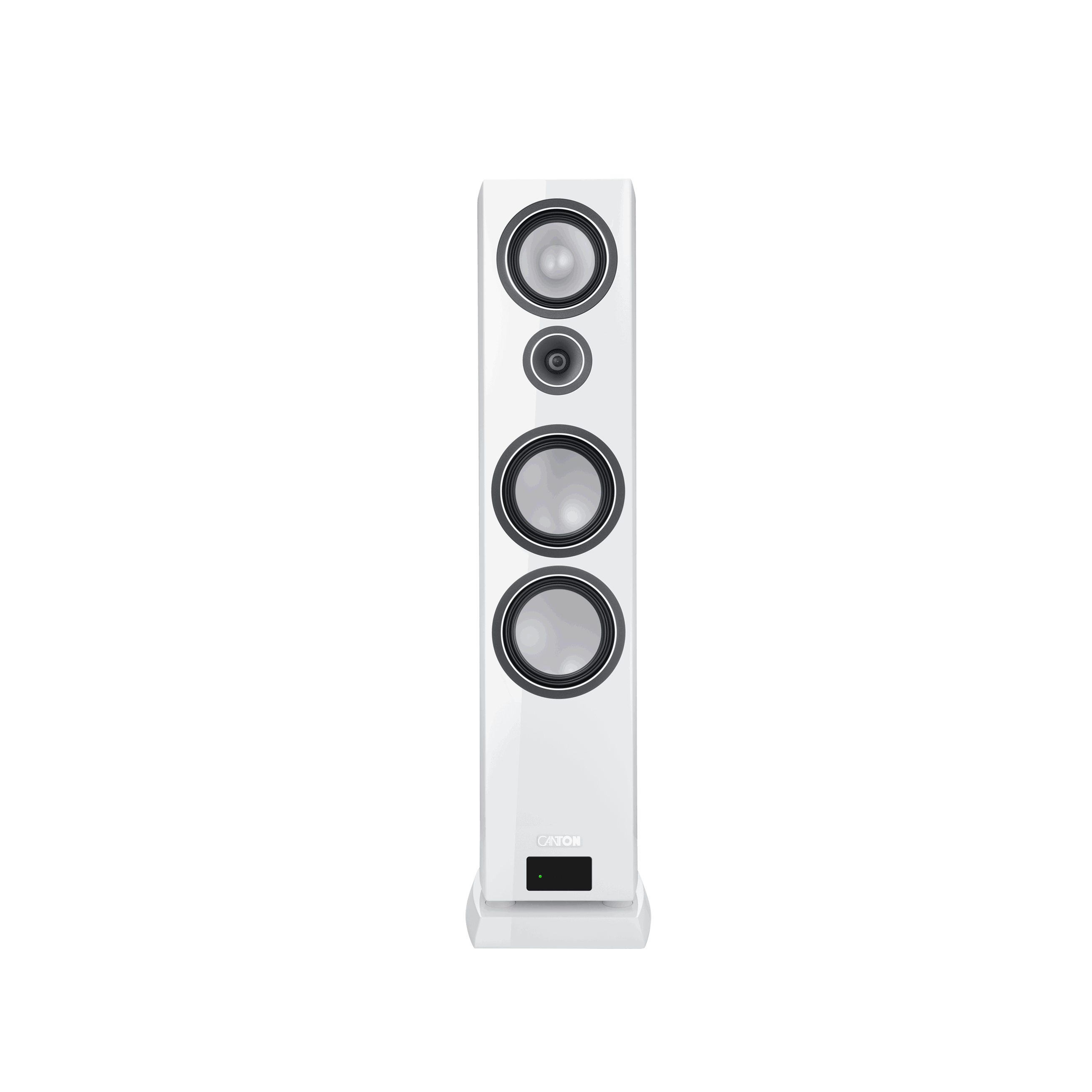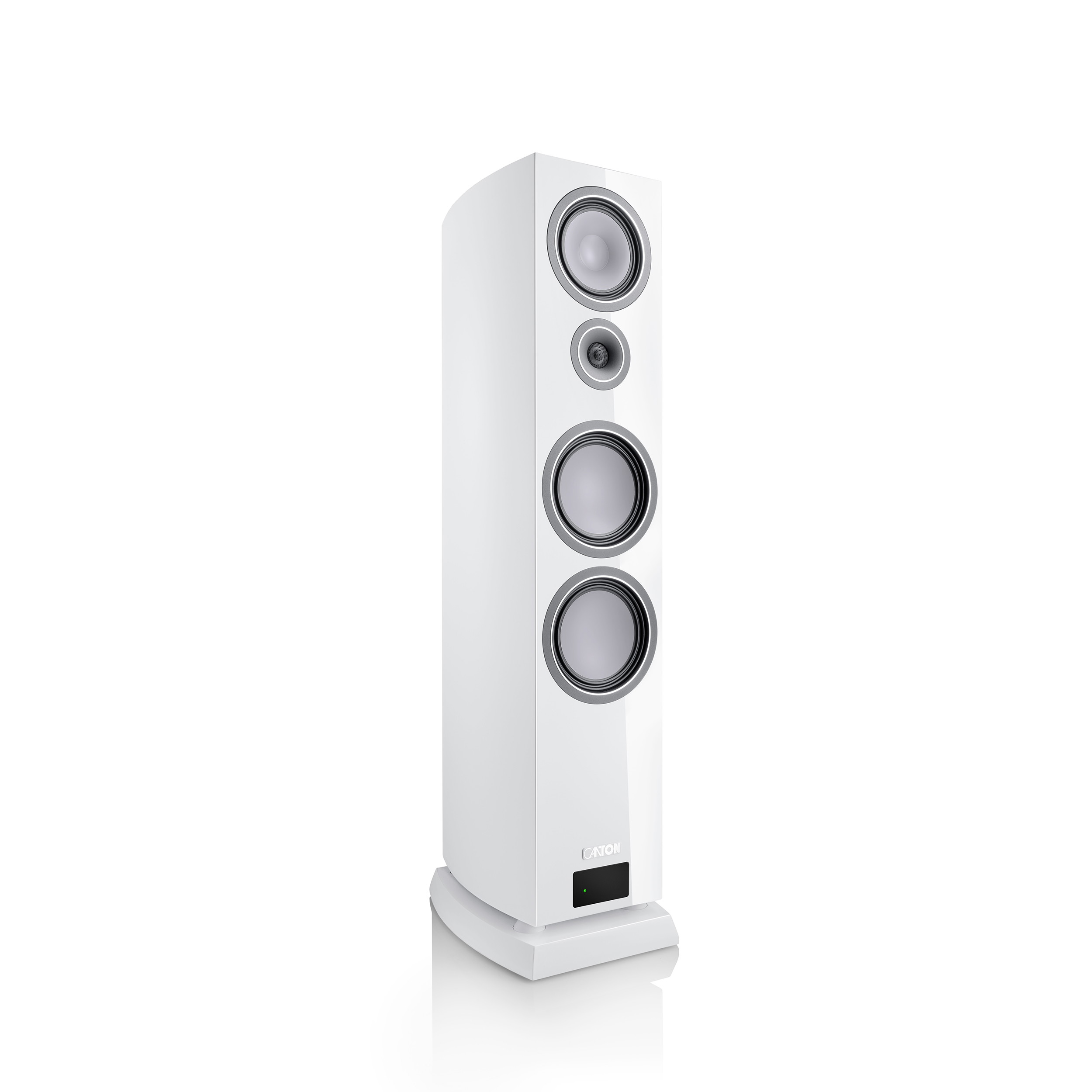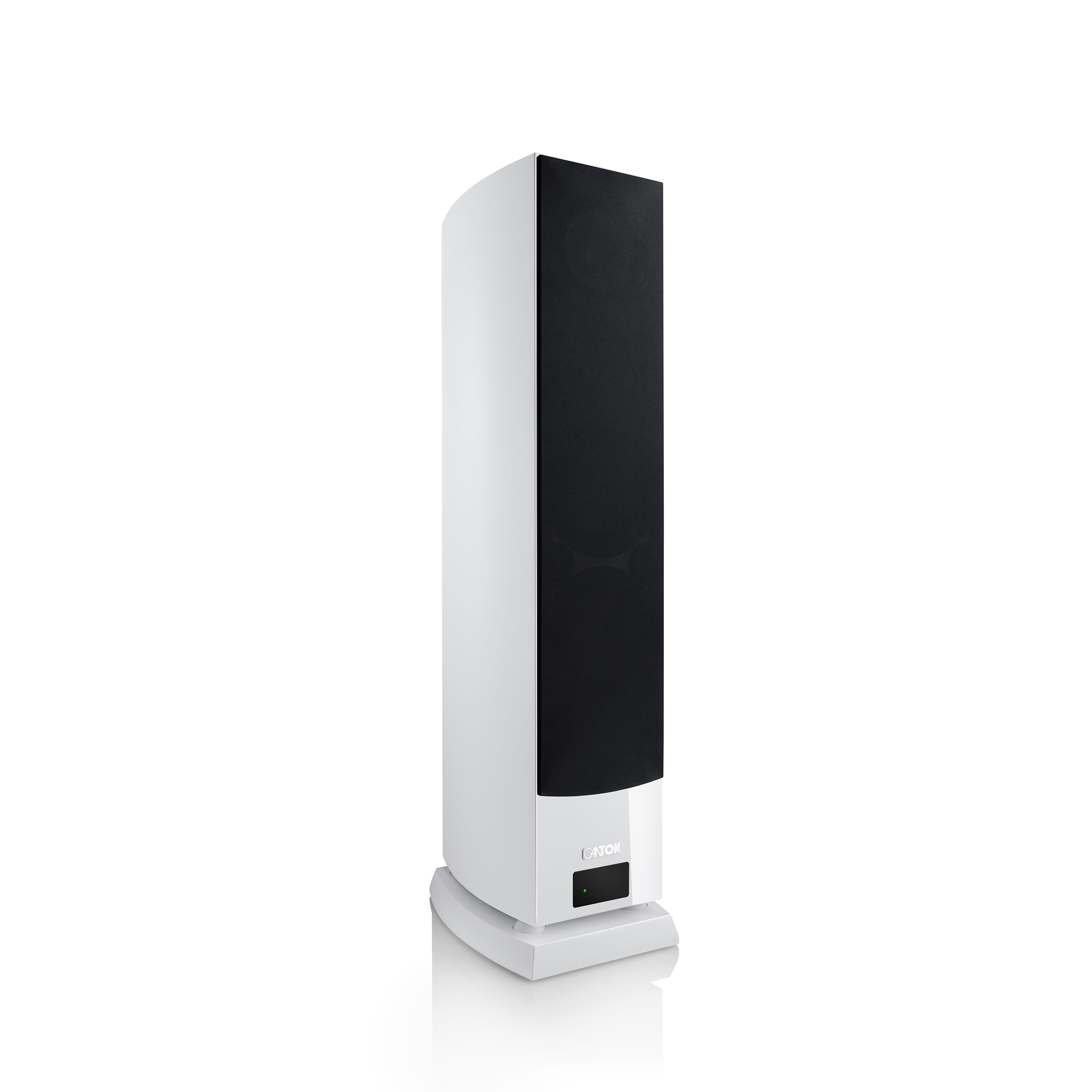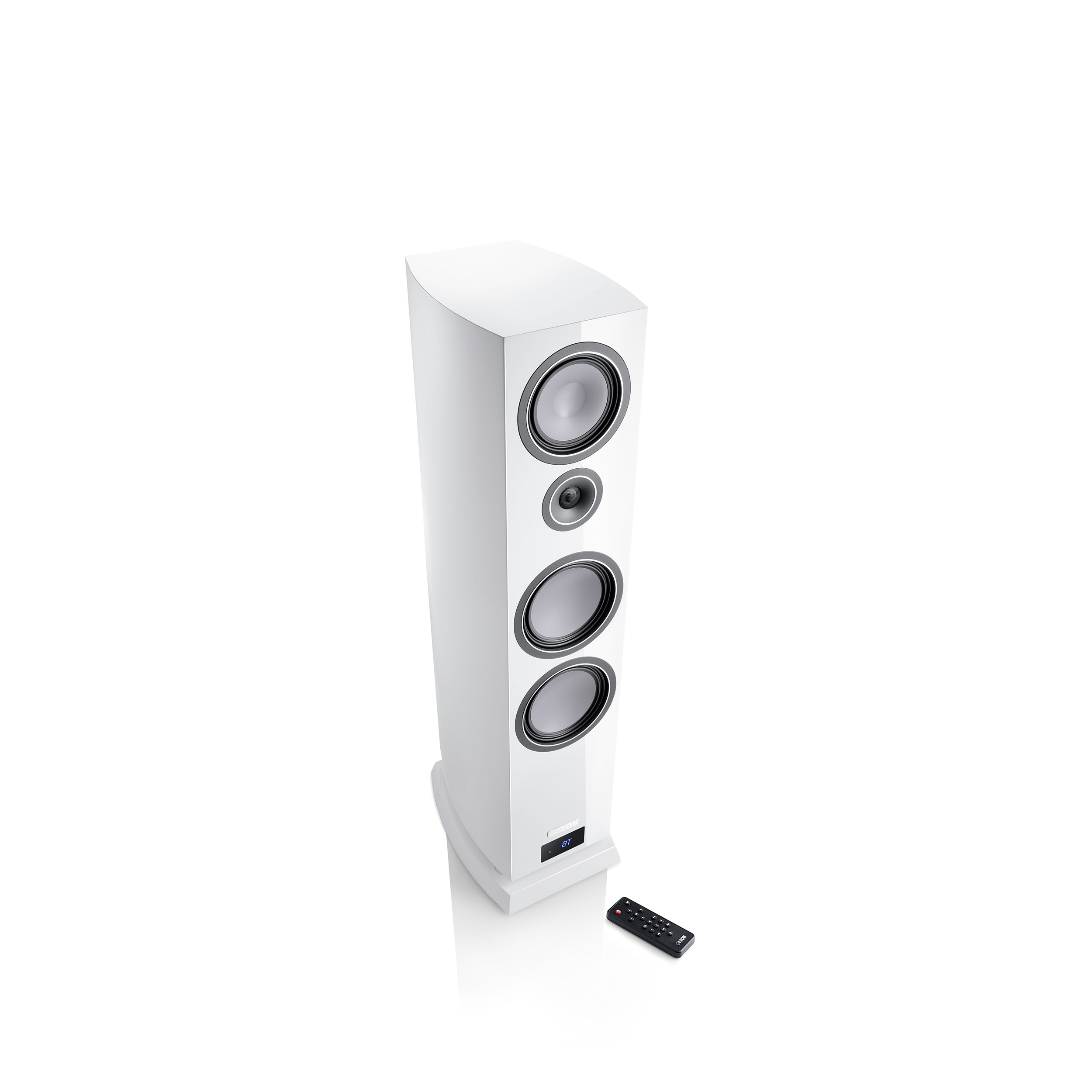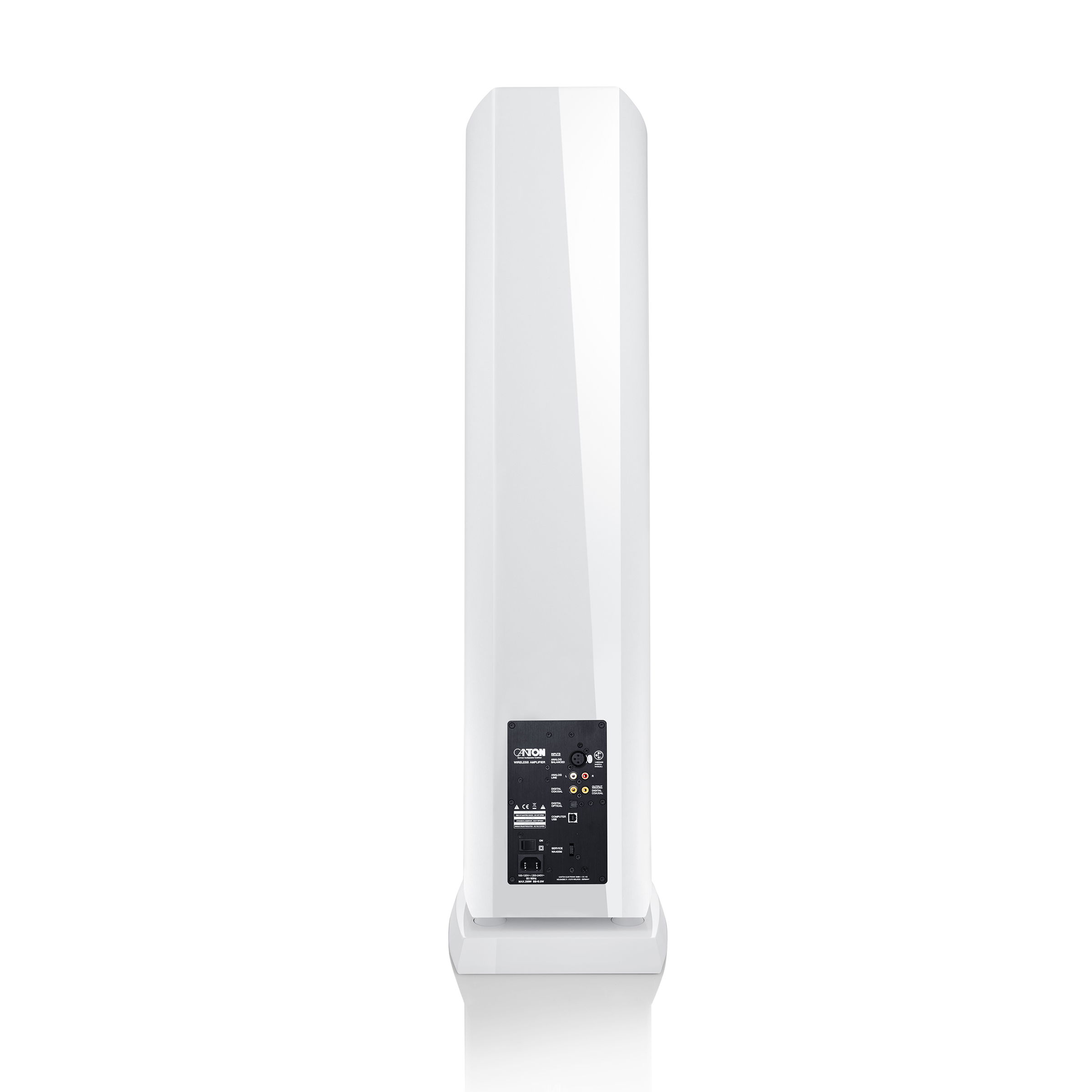 Smart Vento 9 S2
Active wireless stand speaker
Find a distributor
Informations
Smart Wireless Technologie
Dolby Audio & DTS Digital Surround
Bluetooth
28,7 x 110 x 38 cm
Item no.: 04314
Outstanding sound
Thrilling TV and music sound with Dolby Audio
Simple operation
Mini-Display und Remote Control für direkte Steuerung
Extension
Flexibly expandable with Smart speakers and subwoofer
High quality
High-quality manufactured according to Canton quality standards
Sound settings
Multiple setting options via integrated menu
Stereo & Home Cinema
Suitable for many applications
More
Less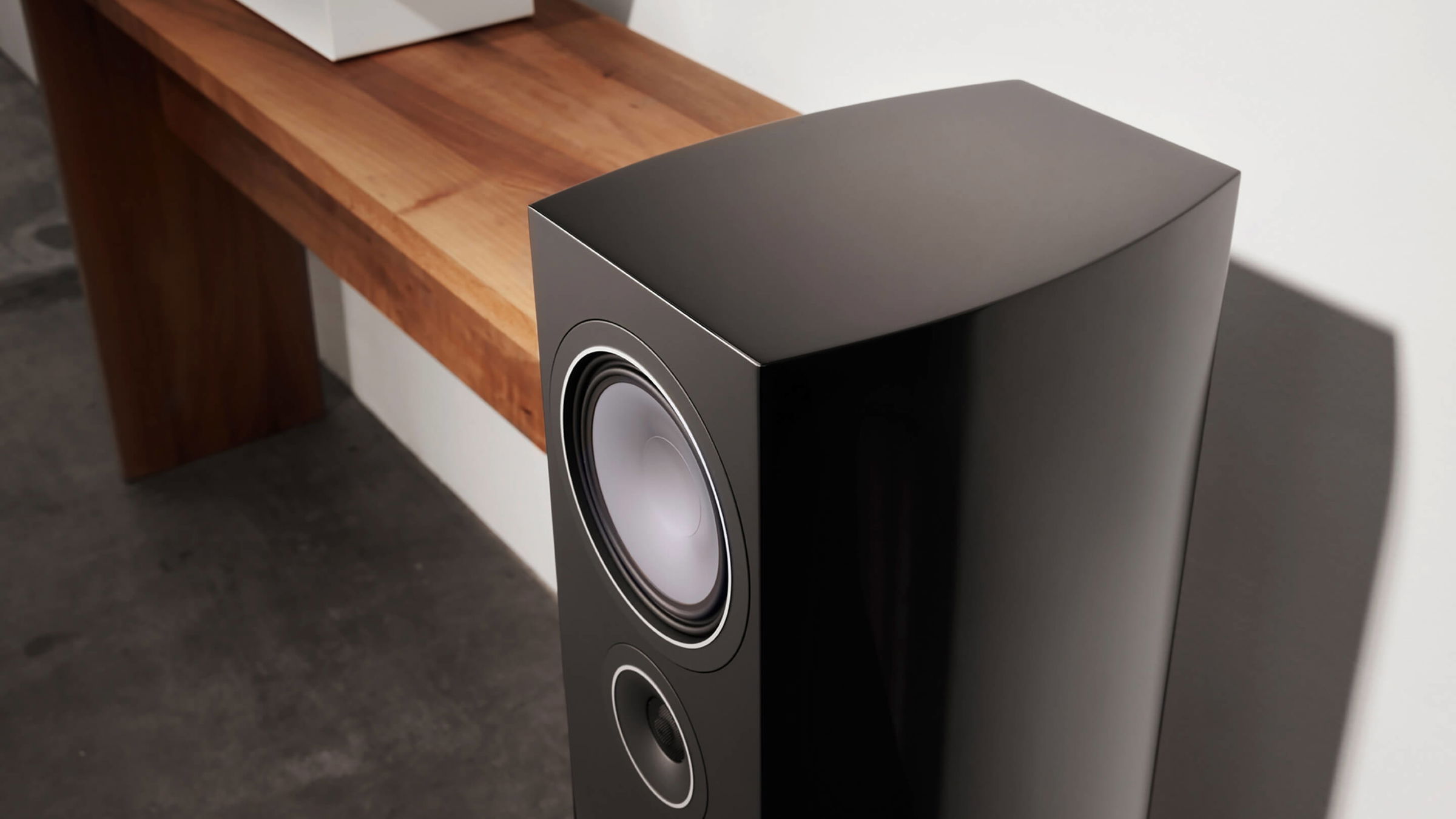 Smart Vento 9 S2
With a confident, stylish and modern appearance. Rounded cabinet edges, curved side panels and high-quality surfaces with perfectly applied and refined multi-layer lacquer finishes characterise this harmoniously proportioned premium loudspeaker. Added to this is the elegant, revised plinth design, which gives our Smart Vento 9 S2 a light-footed appearance. The opulent technical equipment of the stately 3-way floor-standing speaker is unparalleled: our latest chassis technology with membranes made of titanium graphite for particularly agile and precise reproduction as well as the powerful active module with 600 watts of power per speaker guarantee the sovereign sound development of the Canton Smart Vento 9 S2. These speakers will delight technology fans, audiophile music listeners, quiet connoisseurs and music lovers with demands for high dynamics in music reproduction alike.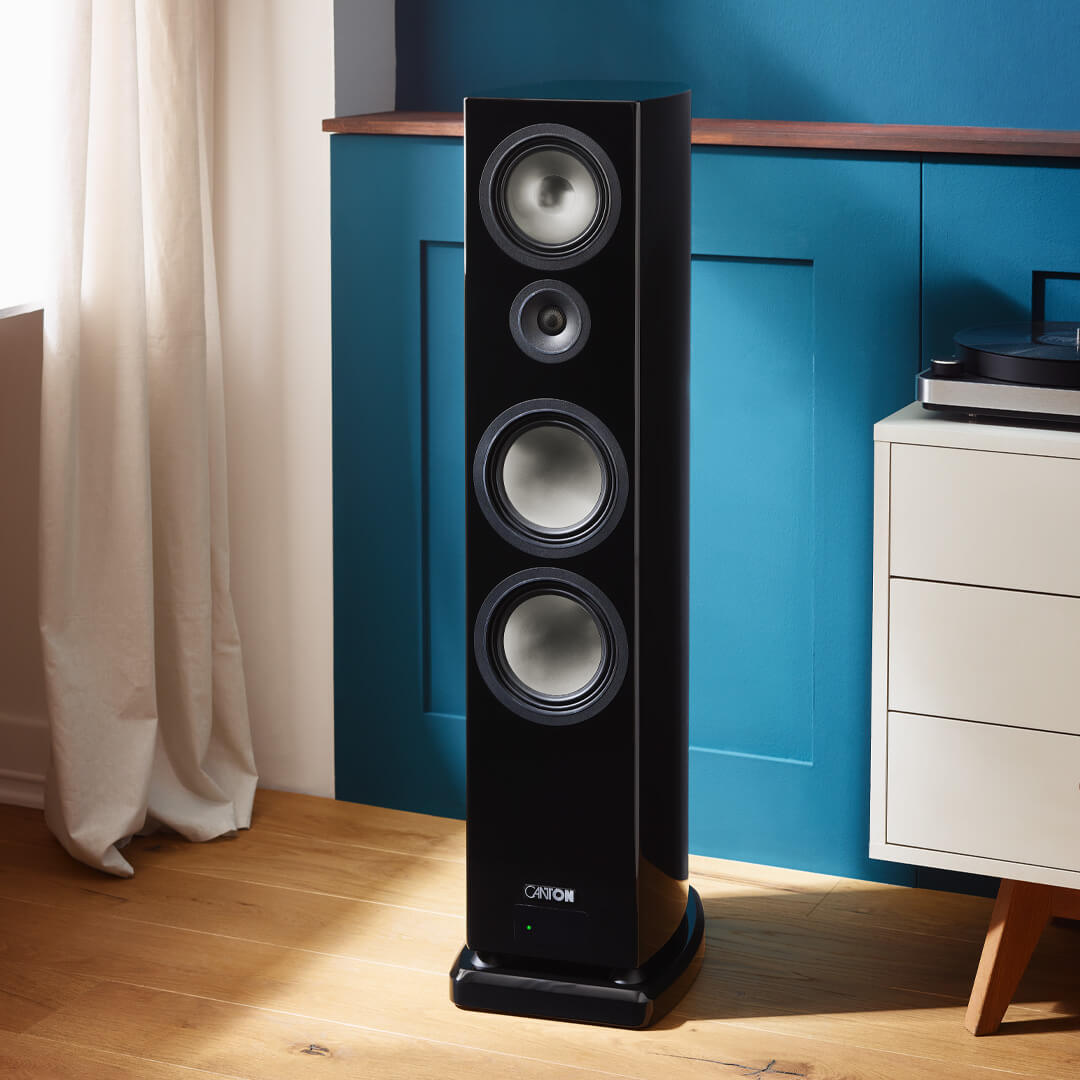 We at Canton have developed new, technically and sonically excellent speaker drivers that have found their way into the Smart Vento 9 S2. The drivers with matt shimmering titanium graphite membranes were developed with the aim of minimising sound-damaging partial vibrations. To bring the drivers to a new level acoustically, we have processed and refined the previous titanium drivers with a complex chemical process. The new titanium graphite drivers are stiffer, lighter and have better damping, without any sound-damaging partial vibrations in the entire effective and crossover area of the drivers. The result: the speakers sound tremendously dynamic and at the same time remain wonderfully relaxed.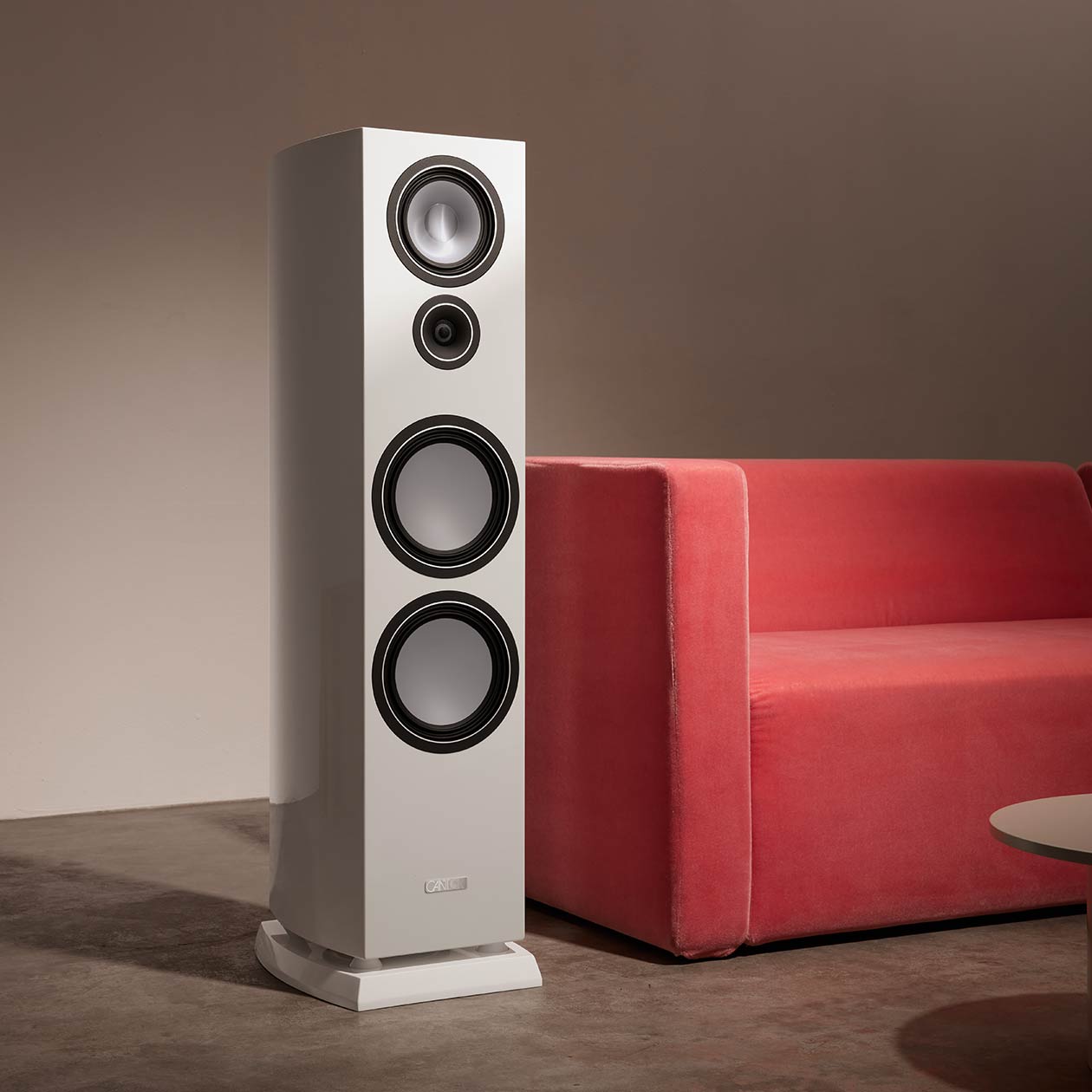 Elegant and effective

Speaker case
At Canton, loudspeaker cases don't just have to look good - they also have to meet our high technical standards. To this end, we have come up with a number of ideas for the new Smart Vento 9 S2. In direct comparison with its predecessors, we have changed the basic shape of the speaker and revised the cabinet radii. As a result, there is more internal volume available, allowing the current models to be tuned with more bandwidth in the low frequency range. In addition, the new design provides increased elegance and less influence of the cabinet itself on the sound. All of this gives our new Canton Smart Vento 9 S2 speakers a particularly clean, contoured and commanding sound. We have also modified the base construction of the floorstanding speakers, making the Smart Vento 9 S2 seem to float above the solid base. In addition, the new base ensures that the speaker is not critical in its placement. The Smart Vento 9 S2 look particularly elegant and classy due to the multi-layered "high-gloss look" lacquered cabinet.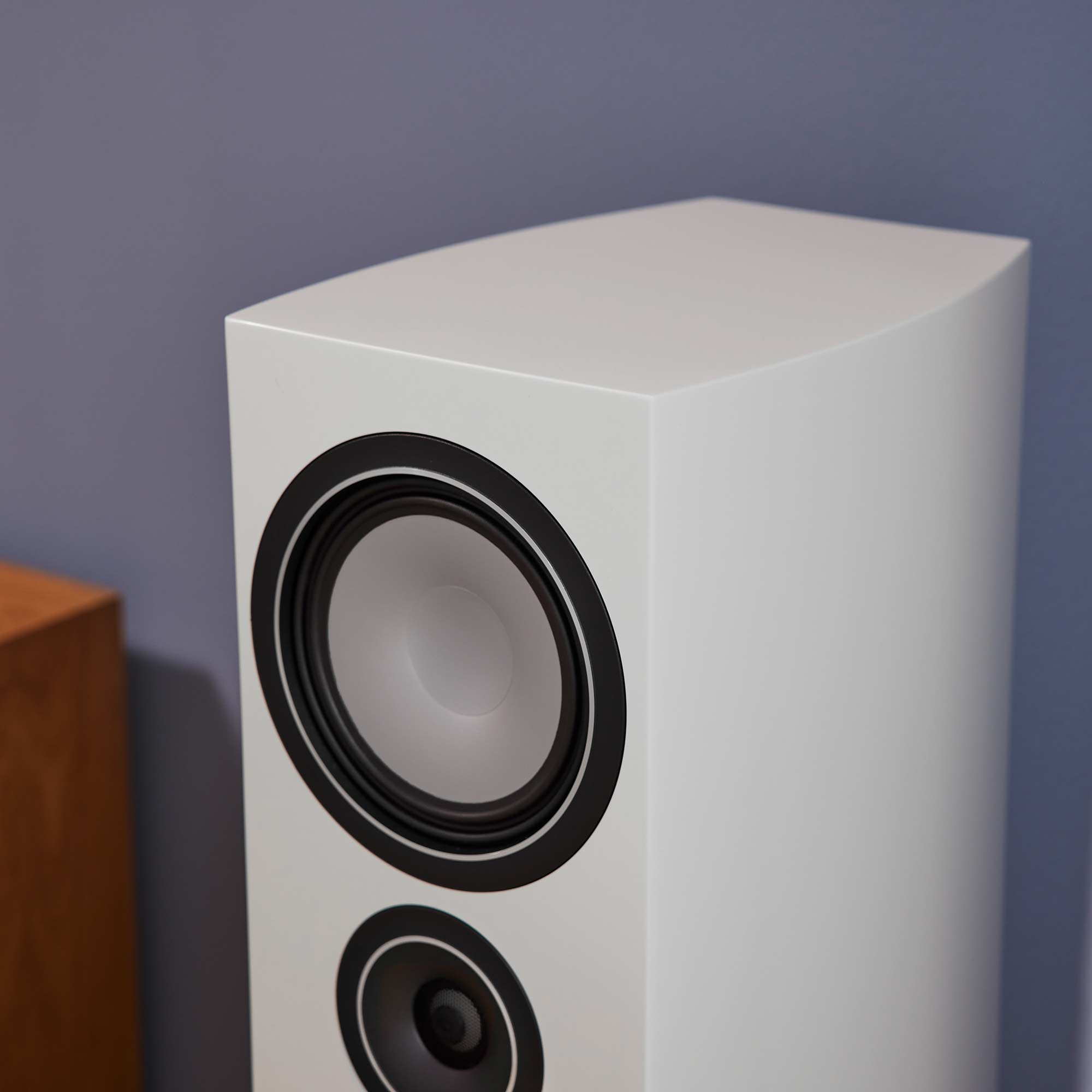 The fully active Smart Vento 9 S2 are equipped with powerful amplifiers that provide 600 watts of power to each floorstanding speaker. The wireless signal transmission with 24-bit signal processing between the speakers ensures music playback of the highest quality. To enjoy music in your home, all you need to do is connect a source device and the power cables - external power amplifiers and speaker cables are no longer required. The two 192 mm Titanium Graphite woofers in the elegant bass-reflex floorstanding speakers produce the deepest bass - maximum precision and enormous pressure are guaranteed. At the same time, our double cone and wave bead technology ensure contour-sharp sound even at high volumes. In the mid-range, we use a 174 mm titanium graphite midrange driver in the Smart Vento 9 S2: its large diaphragm area and triple folded wave surround, as well as its powerful drive, ensure that music is always reproduced clearly and authentically. The perfect complement comes in the form of our tried and tested 25 mm dome tweeter with a membrane made of aluminium oxide ceramic.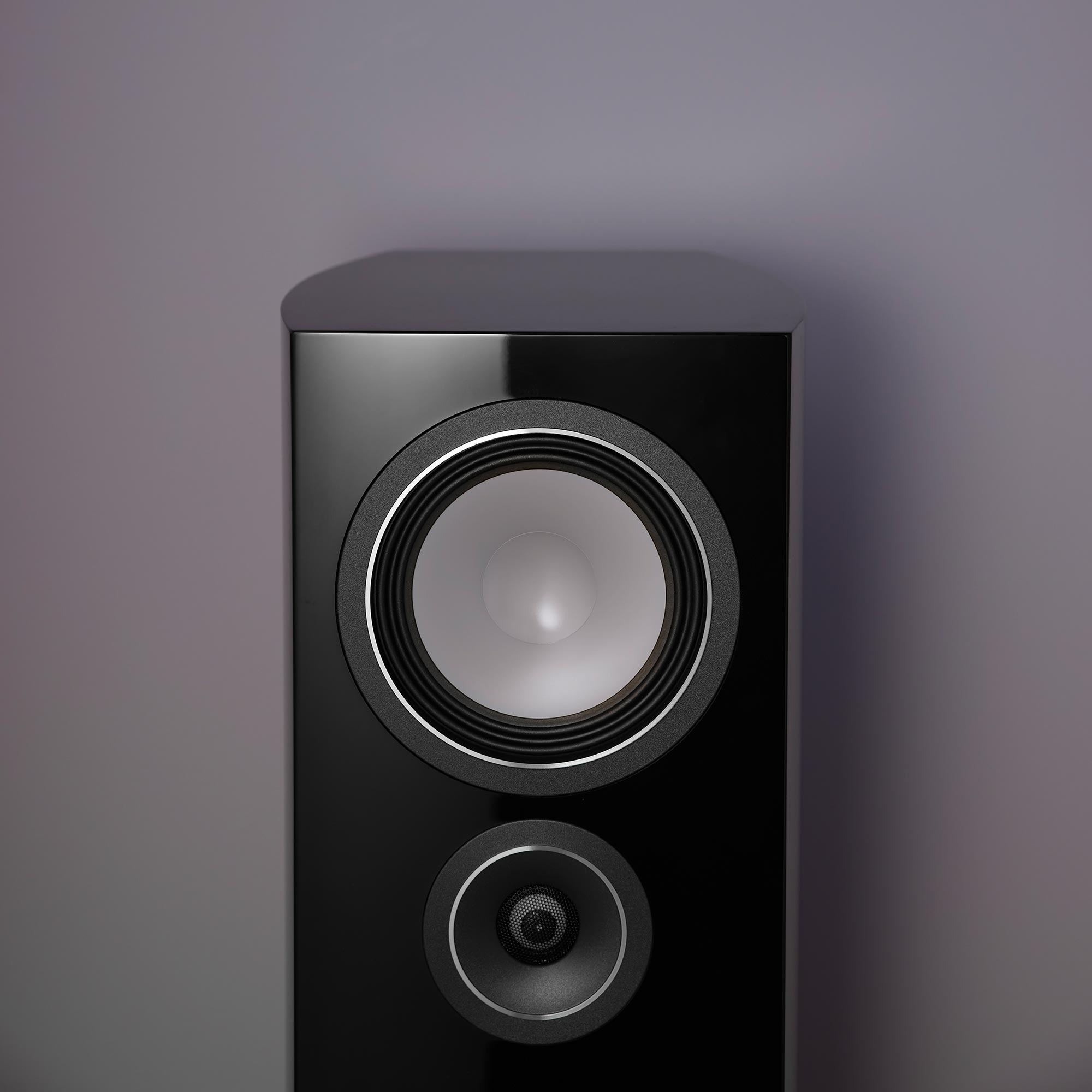 Our Smart Vento 9 S2 are easy to set up and shine with an enormous equipment package. A wide variety of sources can be connected to the numerous inputs: analogue connections in high-quality XLR and RCA versions are available, as well as digital versions in optical and coaxial design. The USB-XMOS interface provides the best possible sound contact with computers. Our Smart Vento 9 S2 streams music wirelessly via Bluetooth - thanks to aptX, this is achieved with the highest fidelity. We include a selection of cables so you can start listening to music right away at home. You can expand the Smart Vento 9 S2 with additional Smart speakers from Canton and easily create a multi-channel system. With our new Smart Vento S2, you are equipped for every purpose.
Smart Floorstanding Loudspeaker

Tutorial
In this video, we will show you the most important connections, functions and all other features that apply to both the Smart floorstanding speakers and the Smart compact speakers.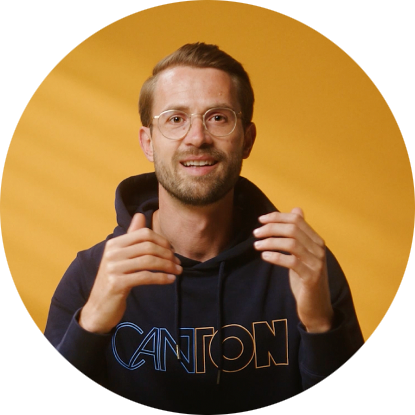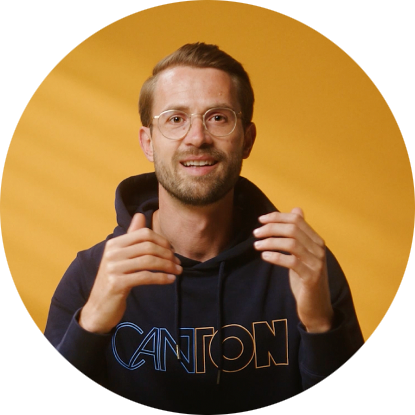 Smart Vento 9 S2
Technical specifications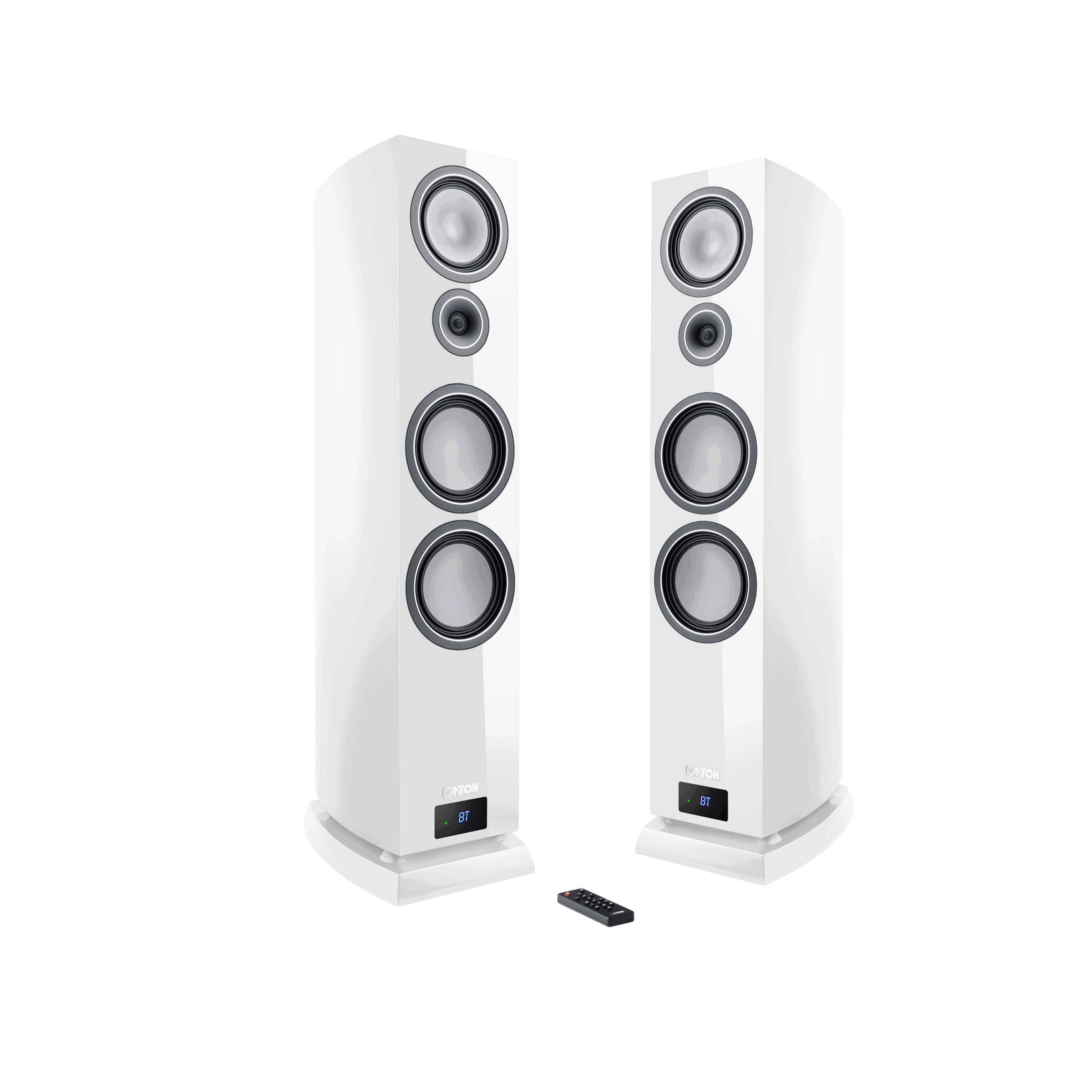 Smart Vento 9 S2
Item no.: 04314
Shipping:
Pallet
Carton contents:
1 x Smart Vento 9 S2 (master) 1 x Smart Vento 9 S2 (slave) Remote control Power cord Optical digital audio cable (1.5m) Coaxial digital audio cable (1.5m) Stereo analog audio cable (1.5m) Instruction manual
Packing dimensions:
119 x 48,5 x 35,5 cm cm
Dimensions (WxHxD):
28,7 x 110 x 38 cm cm
Acoustic principle:
3-way bass reflex
Principle passive resonator:
Bass reflex
Radiation direction resonator:
Downfire
Tweeter material:
Ceramic
Midrange driver quantity:
1
Midrange driver size:
174 mm
Midrange driver material:
Titanium-graphite (Wave surround)
woofer material:
Titanium-graphite (Wave surround)
Transmission range:
22...30.000 Hz
Crossover frequencies:
180 / 3.100 Hz Hz
System performance:
600 Hz
Standby power consumption ECO/NSB/AUT/MAN:
0,5 / 1,5 /.../ 0,5 watts
Connections:
1 x Analogue input (chinch) 1 x Bluetooth® 3.0 Interface (apt-X® Decoding for transmission in CD quality) 1 x Digital Input (coaxial) 1 x Digital Input (optical) 1 x USB-Input with XMOS® technology 1 x XLR (Balanced)
Advanced connection information
Bluetooth® profile:
A2DP 1.2, AVRCP 1.3
Supported codecs:
apt-X/ SBC
S/PDIF input (coaxial):
1 x Cinch 24 Bit/96kHz
S/PDIF input (optical):
1 x TOSLink 24 Bit/96kHz
USB input:
USB 2.0 Typ-B PCM 24 Bit/96kHz / XMOS
Balanced (symmetrical):
1x Mono 2V effektiv XLR
S/PDIF OUT (coaxial):
1 x Cinch 24 Bit/96kHz
Subwoofer output:
1x Cinch Mono 2V effektive/No
Wireless network for connecting additional Smart Loudspeakers (Cantonet):
5 GHz / 2 Audio-Kanäle 24Bit/96kHz / 3-8 Audio-Kanäle 16Bit/48kHz
Woofer Wave surround:
yes
Transmission Front Plate:
no
Unit socket included:
yes
Size supplement (WxDxH):
4x4x6 cm
Height-adjustable unit feet:
no
Supported sound formats (S/PDIF):
Dolby Audio®, DTS Digital Surround®, PCM 24Bit 96kHz
Virtualizer:
DTS TruSurround
Virtual centre in 4.0 operation:
no
Maximum possible output configuration:
5.1
Preparation for wall mounting:
no
Wall mounting possible:
no
Extended special features
Suitable for ceiling mounting:
no
Volume adjustment per speaker:
yes
Setting the listening level per speaker:
yes
Voice function - for better voice reproduction in stereo & surround:
yes
Equalizer - adaptation to spatial conditions:
yes
Integrated bass management:
yes
Adjustable phase adjustment of the subwoofer:
no
Dynamic Range Control - Setting the dynamic range:
yes
Sleep timer - setting the switch-off time:
yes
IR learning function - controllable with TV / system remote control:
yes
Input-direct selection - ideal for system remote controls:
yes
Input-direct selection - ideal for system remote controls:
yes
Automatic switch on and off:
no
Configuration of the inputs - Input renaming:
yes
LipSync function - for exact speech synchronisation:
yes
System volume - setting the maximum level:
yes
Restore factory settings - Reset function:
yes
Wireless Speaker Pairing - Pairing the wireless speakers:
yes
Bluetooth Select - Selects BT input automatically:
yes
Autoplay function - Automatic Bluetooth® playback:
yes
USB Soundcard use:
USB 2.0 Typ-B PCM 24 Bit/96kHz / XMOS
Fabric cover with magnetic holder:
yes
Sound settings can be saved to presets:
yes