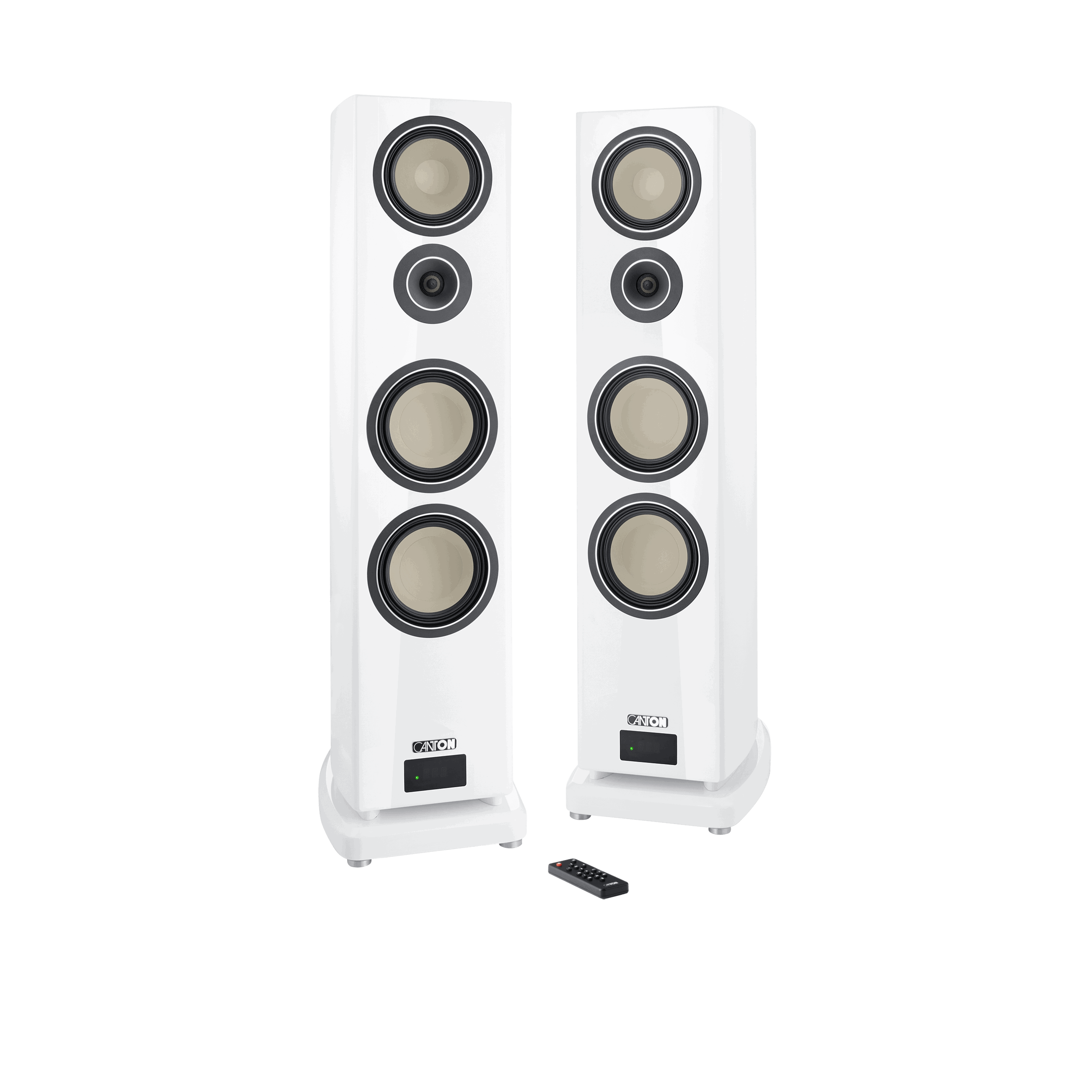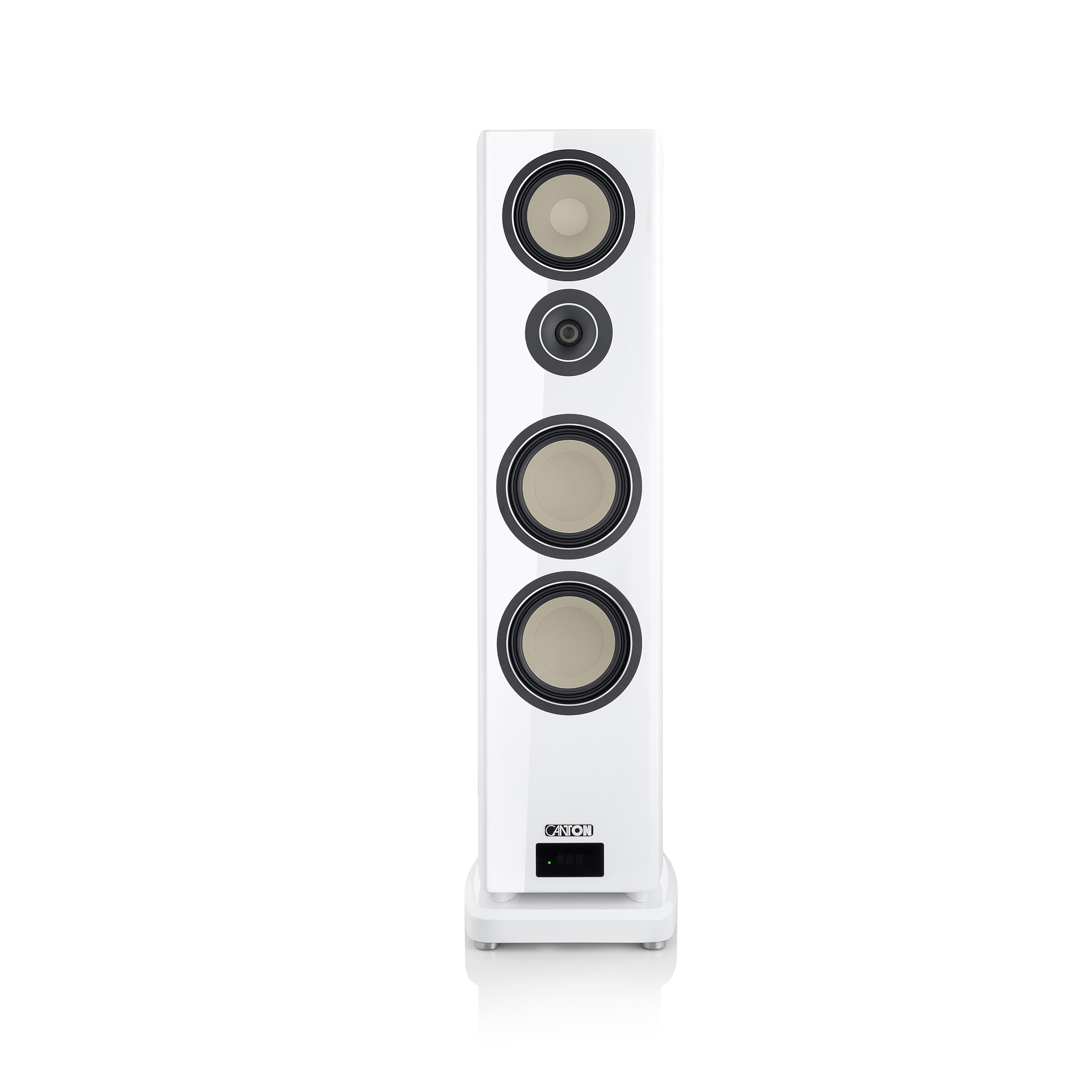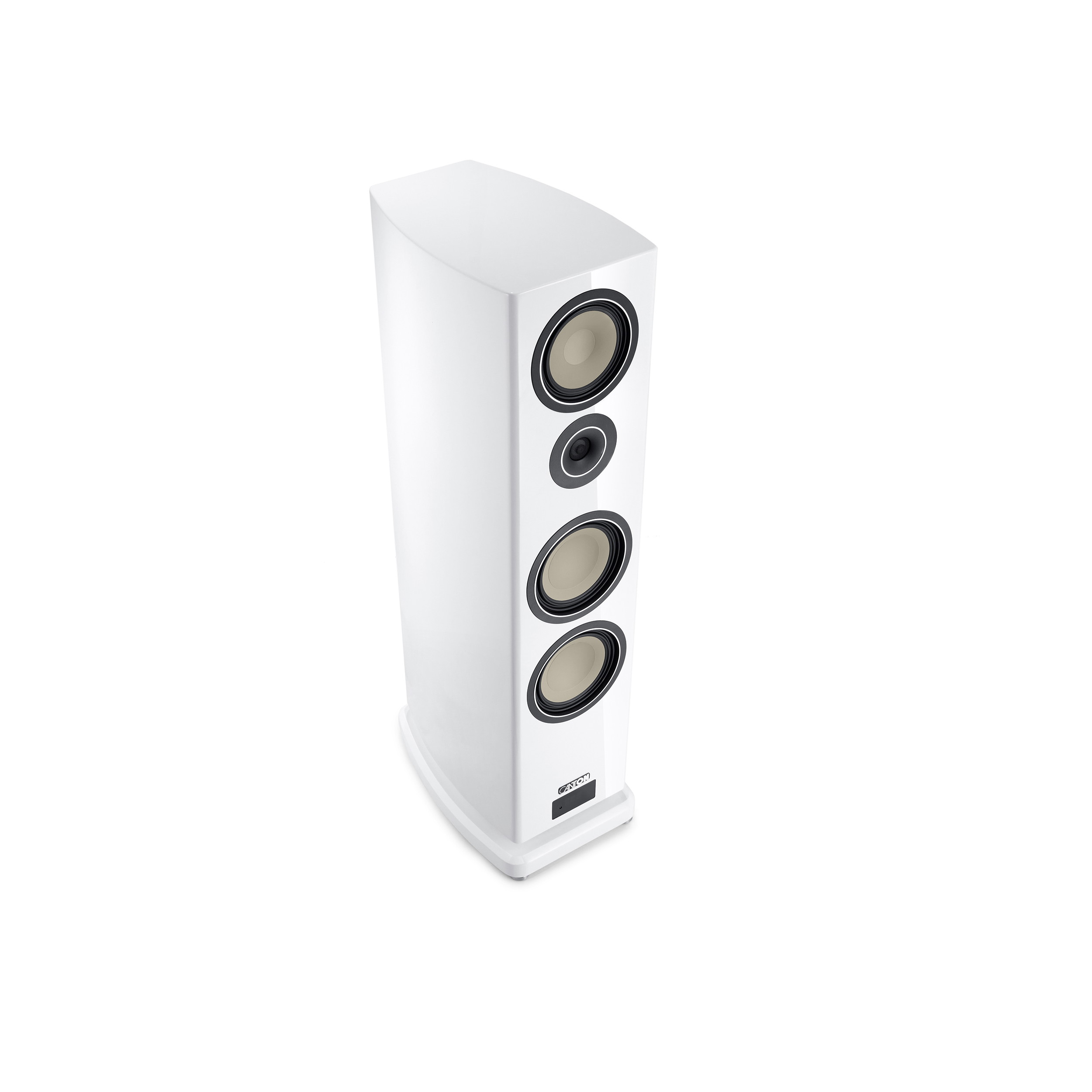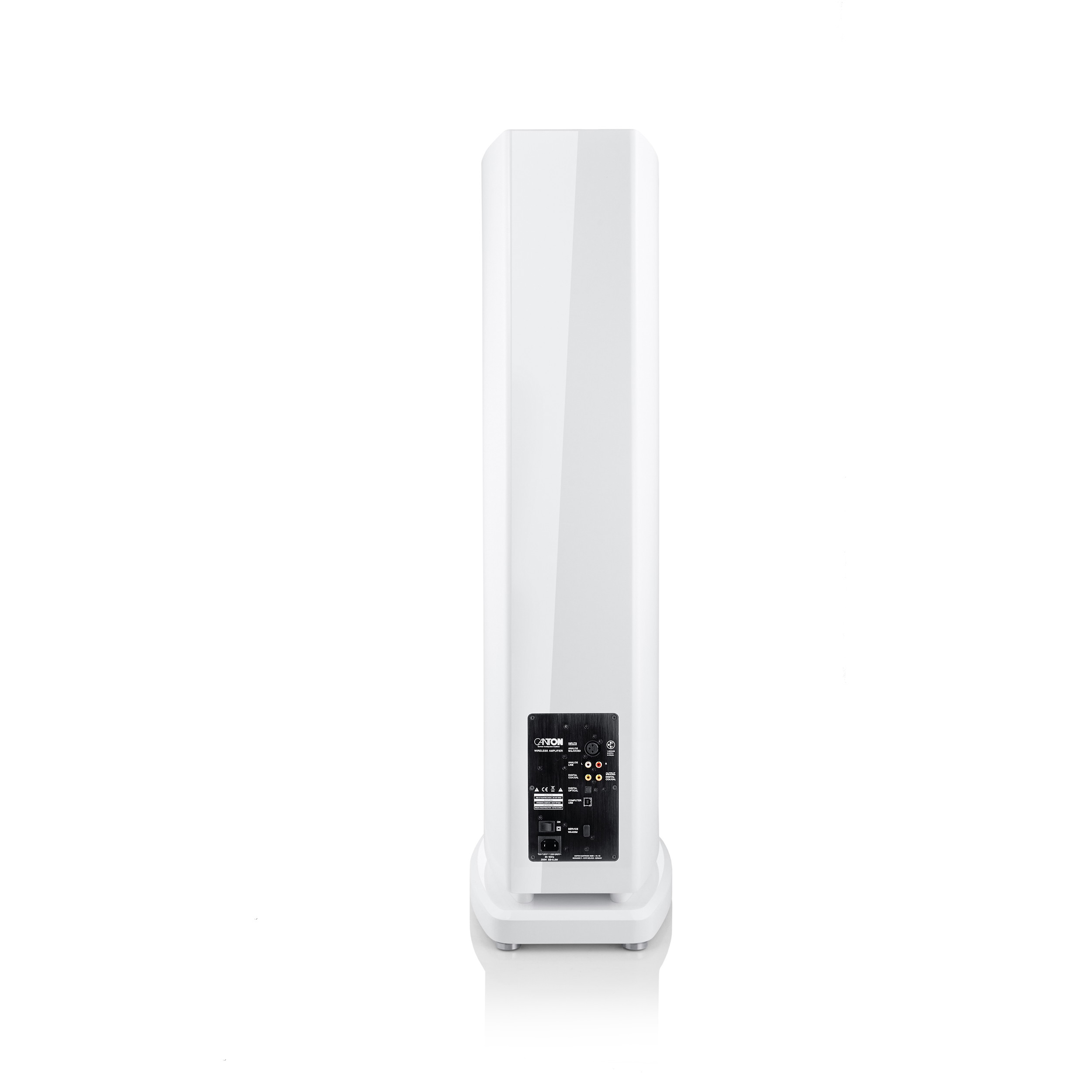 Smart Reference 5 K
High-End floorstanding speaker
Informations
Smart wireless technology
Dolby Audio & DTS Digital Surround
Bluetooth
26,5 x 107,5 x 41,2 cm
Item no.: 04114
Outstanding sound
Thrilling TV and music sound with Dolby Atmos
Simple operation
Operating buttons and remote control for direct control
Extension
Flexibly expandable with Smart speakers and subwoofer
High quality
High-quality manufactured according to Canton quality standards
Sound settings
Multiple setting options via integrated menu
Stereo & Home Cinema
Suitable for many applications
More
Less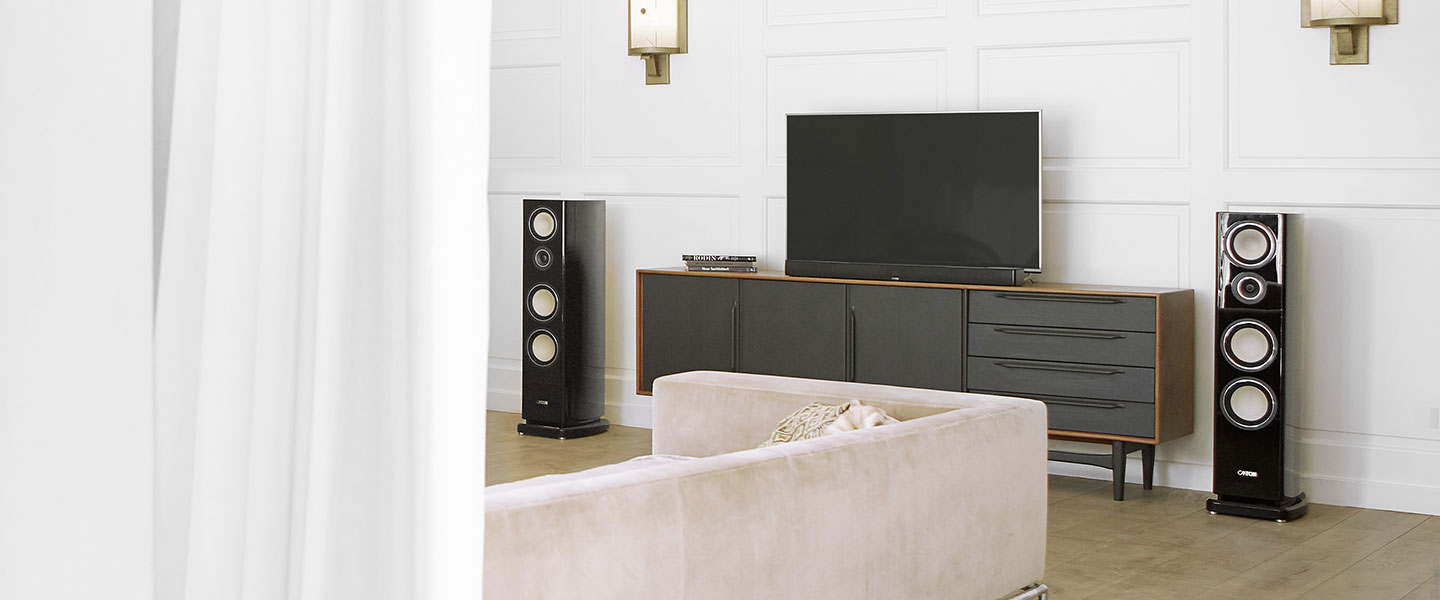 Smart Reference 5 K
With the Smart Reference 5 K, our Smart series is expanded with a high-end loudspeaker in absolute perfection. The wireless version from our flagship series offers an incredible sound spectrum and is ideal for high-quality stereo music reproduction. In addition to its use in a stereo setup, the system can be expanded wirelessly with additional speakers from the Smart Series. With the powerful built-in multi-channel amplifiers, the system can also be expanded into a wireless, fully active home theatre system.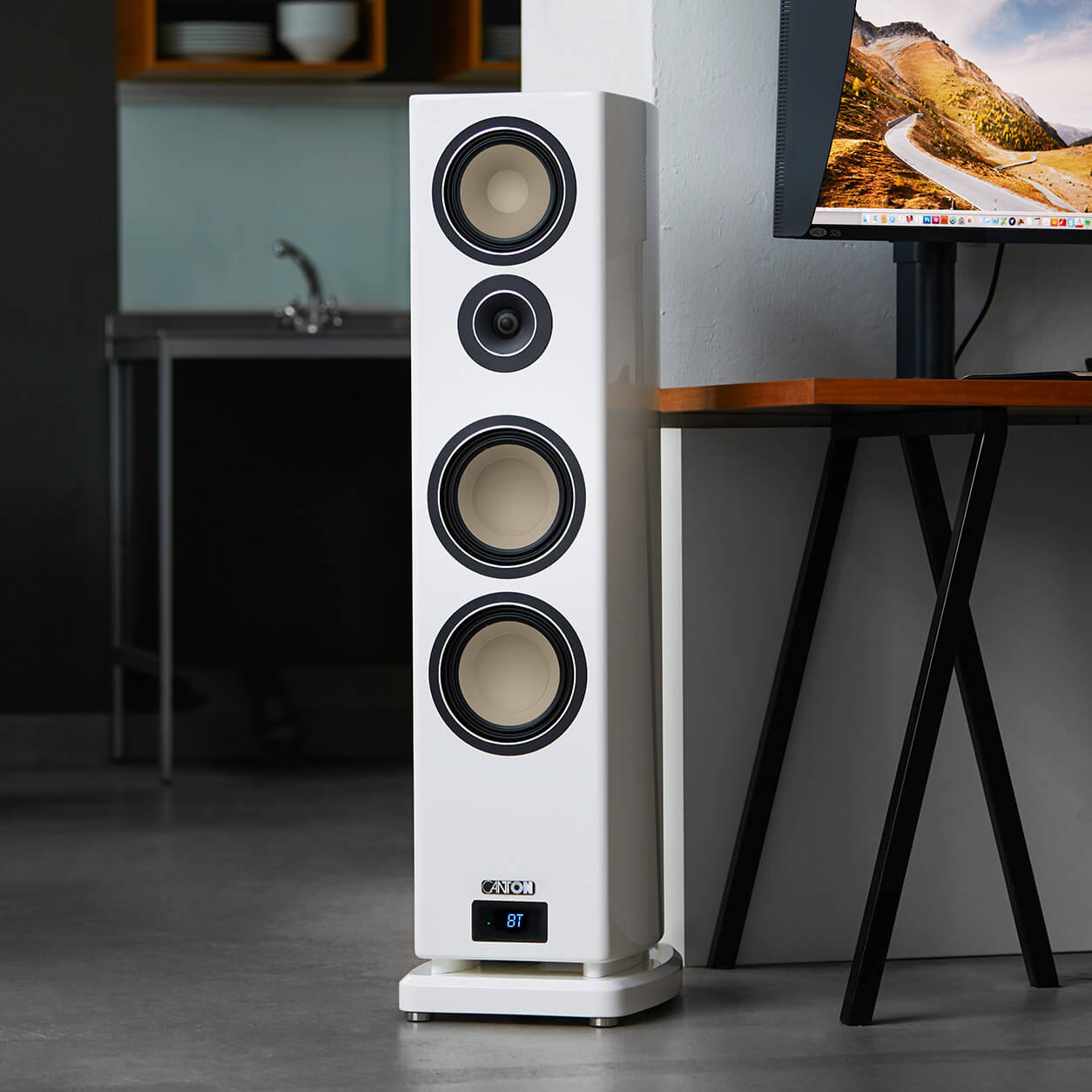 To achieve a near-perfect sound experience, drivers with a ceramic tungsten structure are used in both the midrange and the bass range. The resulting perfection in music reproduction is fascinating. For optimal tuning, the electronics with high-end equipment make a decisive contribution to music enjoyment at all levels. They ensure brilliant highs, impressive basses and the highest precision in the fundamental range.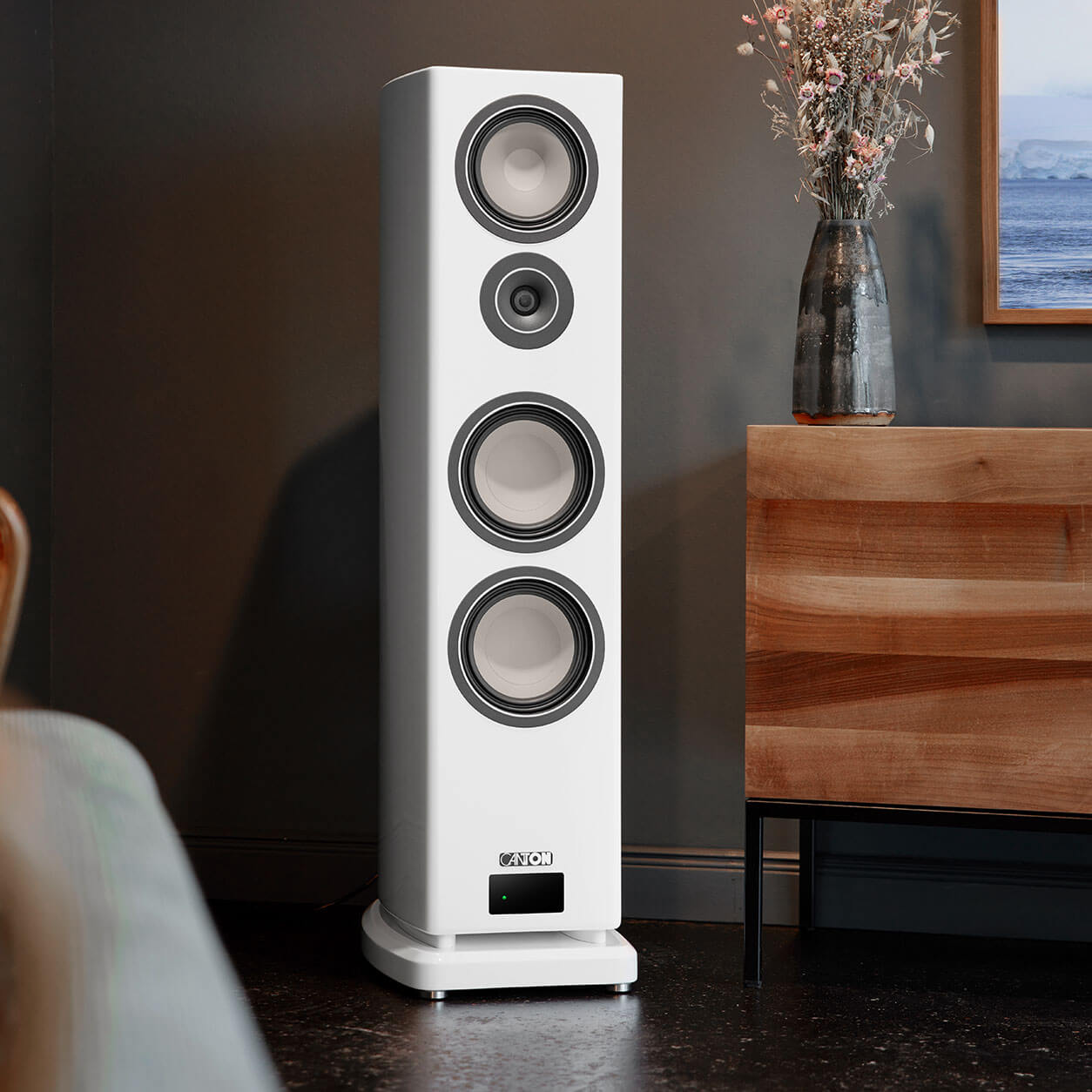 Thanks to the integrated decoding, the processing of all common sound formats is possible. The numerous connection options make it possible to connect any playback device directly to the speakers: With the analogue inputs XLR (Balanced) and Line, the Smart Reference 5 K can be connected to all classic sources, and the USB connection with XMOS® guarantees high-resolution playback quality. The digital connections Digital Coaxial and the optical digital input let you connect the TV, Blu-Ray player or other playback devices directly to the speakers - for unforgettable film and sound moments.
Smart Floorstanding Loudspeaker

Tutorial
In this video, we will show you the most important connections, functions and all other features that apply to both the Smart floorstanding speakers and the Smart compact speakers.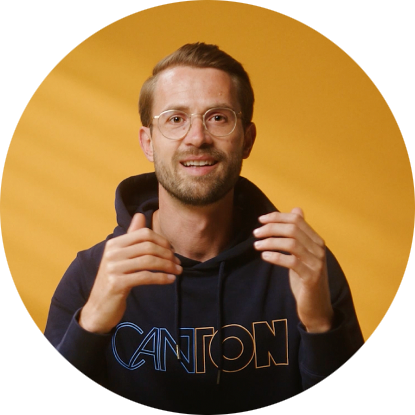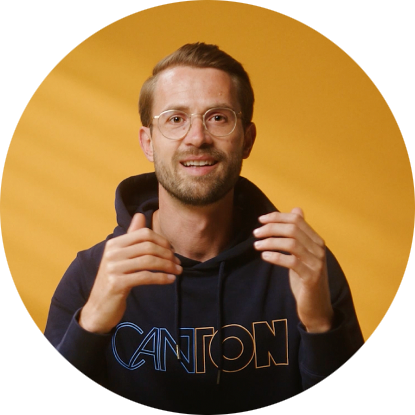 Smart Reference 5 K
Technical specifications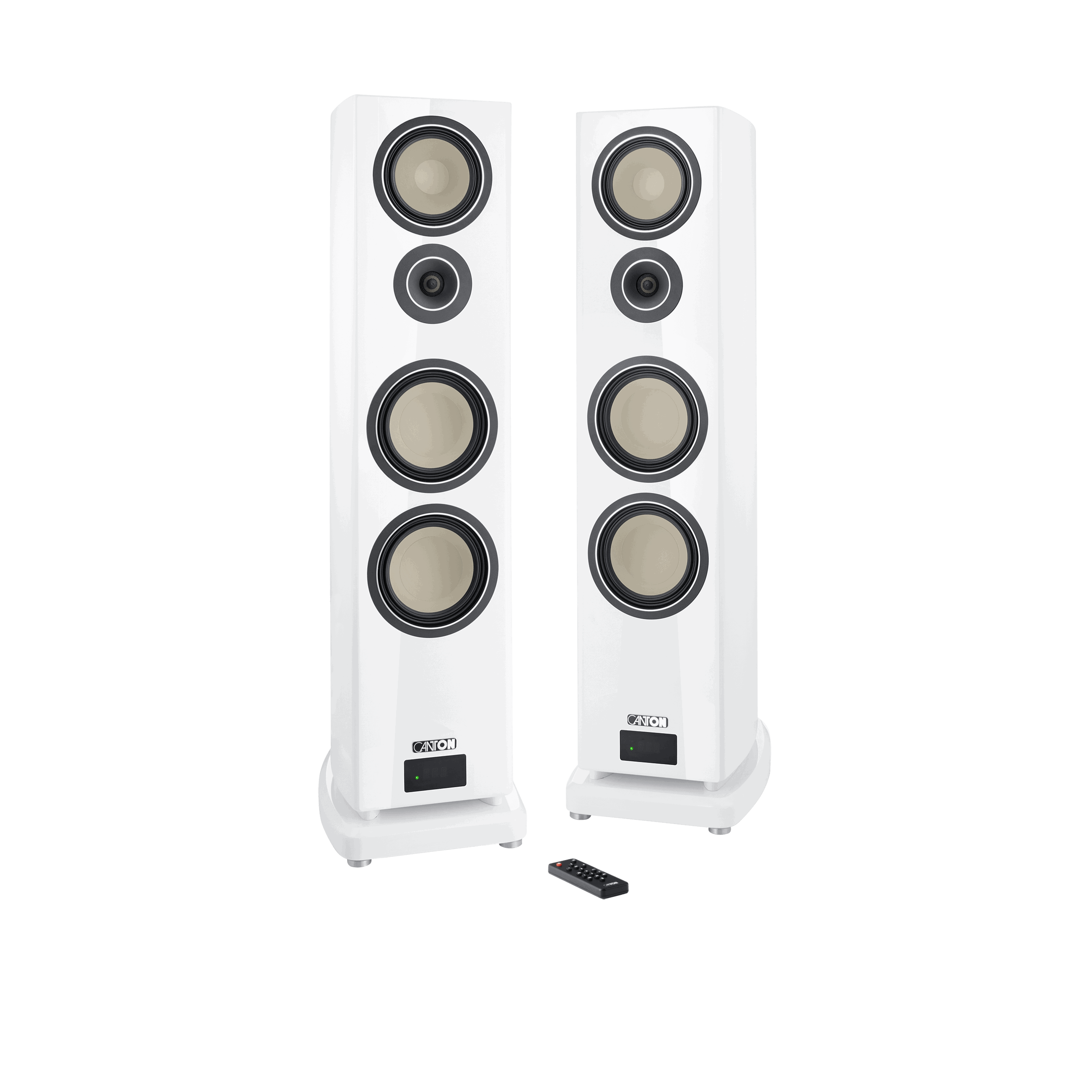 Smart Reference 5 K
Item no.: 04114
Shipping:
Pallet
Carton contents:
1 x Smart reference 5 K (master) 1 x Smart reference 5 K (slave) Remote control Power cable Optical digital audio cable (1.5m) Coaxial digital audio cable (1.5m) Stereo analog audio cable (1.5m) Instruction manual
Packing dimensions:
121 x 59 x 40,5 cm cm
Dimensions (WxHxD):
W: 26,5 cm (10.4") | 30,5 cm (12") with base H: 108,5 cm (42.7") with base and equipment feet D: 40,5 cm (16") | 44,5 cm (17.5") with base cm
Acoustic principle:
3-way bass reflex system
Principle passive resonator:
Bass reflex
Radiation direction resonator:
Downfire
Tweeter material:
Aluminium oxyd ceramic
Midrange driver quantity:
1
Midrange driver size:
174 mm
Midrange driver material:
ceramic tungsten (Wave-surround)
woofer material:
ceramic tungsten (Wave-surround)
Music performance:
440 watts
Transmission range:
20...40.000 Hz Hz
Crossover frequencies:
220 / 3.000 Hz Hz
System performance:
600 watts per speaker Hz
Standby power consumption ECO/NSB/AUT/MAN:
0,5 / 1,5 /.../ 0,5 watts
Connections:
1 x Analogue input (chinch) 1 x Bluetooth® 3.0 Interface (apt-X® Decoding for transmission in CD quality) 1 x Digital Input (coaxial) 1 x Digital Input (optical) 1 x USB-Input with XMOS® technology 1 x XLR (Balanced)
Advanced connection information
Bluetooth® profile:
A2DP 1.2, AVRCP 1.3
Supported codecs:
apt-X/ SBC
S/PDIF input (coaxial):
1 x Cinch 24 Bit/96kHz
S/PDIF input (optical):
1 x TOSLink 24 Bit/96kHz
USB input:
USB 2.0 Typ-B PCM 24 Bit/96kHz / XMOS
Balanced (symmetrical):
1x Mono 2V effektiv XLR
S/PDIF OUT (coaxial):
1 x Cinch 24 Bit/96kHz
Subwoofer output:
1x Cinch Mono 2V effektive/No
Wireless network for connecting additional Smart Loudspeakers (Cantonet):
5 GHz / 2 Audio-Kanäle 24Bit/96kHz / 3-8 Audio-Kanäle 16Bit/48kHz
Woofer Wave surround:
yes
Transmission Front Plate:
no
Unit socket included:
yes
Size supplement (WxDxH):
4x4x cm
Height-adjustable unit feet:
no
Supported sound formats (S/PDIF):
Dolby Audio®, DTS Digital Surround®, PCM 24Bit 96kHz
Virtualizer:
DTS TruSurround
Virtual centre in 4.0 operation:
no
Maximum possible output configuration:
5.1
Preparation for wall mounting:
no
Wall mounting possible:
no
Extended special features
Suitable for ceiling mounting:
no
Volume adjustment per speaker:
yes
Setting the listening level per speaker:
yes
Voice function - for better voice reproduction in stereo & surround:
yes
Equalizer - adaptation to spatial conditions:
yes
Integrated bass management:
yes
Adjustable phase adjustment of the subwoofer:
no
Dynamic Range Control - Setting the dynamic range:
yes
Sleep timer - setting the switch-off time:
yes
IR learning function - controllable with TV / system remote control:
yes
Input-direct selection - ideal for system remote controls:
yes
Input-direct selection - ideal for system remote controls:
yes
Automatic switch on and off:
no
Configuration of the inputs - Input renaming:
yes
LipSync function - for exact speech synchronisation:
yes
System volume - setting the maximum level:
yes
Restore factory settings - Reset function:
yes
Wireless Speaker Pairing - Pairing the wireless speakers:
yes
Bluetooth Select - Selects BT input automatically:
yes
Autoplay function - Automatic Bluetooth® playback:
yes
USB Soundcard use:
USB 2.0 Typ-B PCM 24 Bit/96kHz / XMOS
Fabric cover with magnetic holder:
yes
Sound settings can be saved to presets:
yes