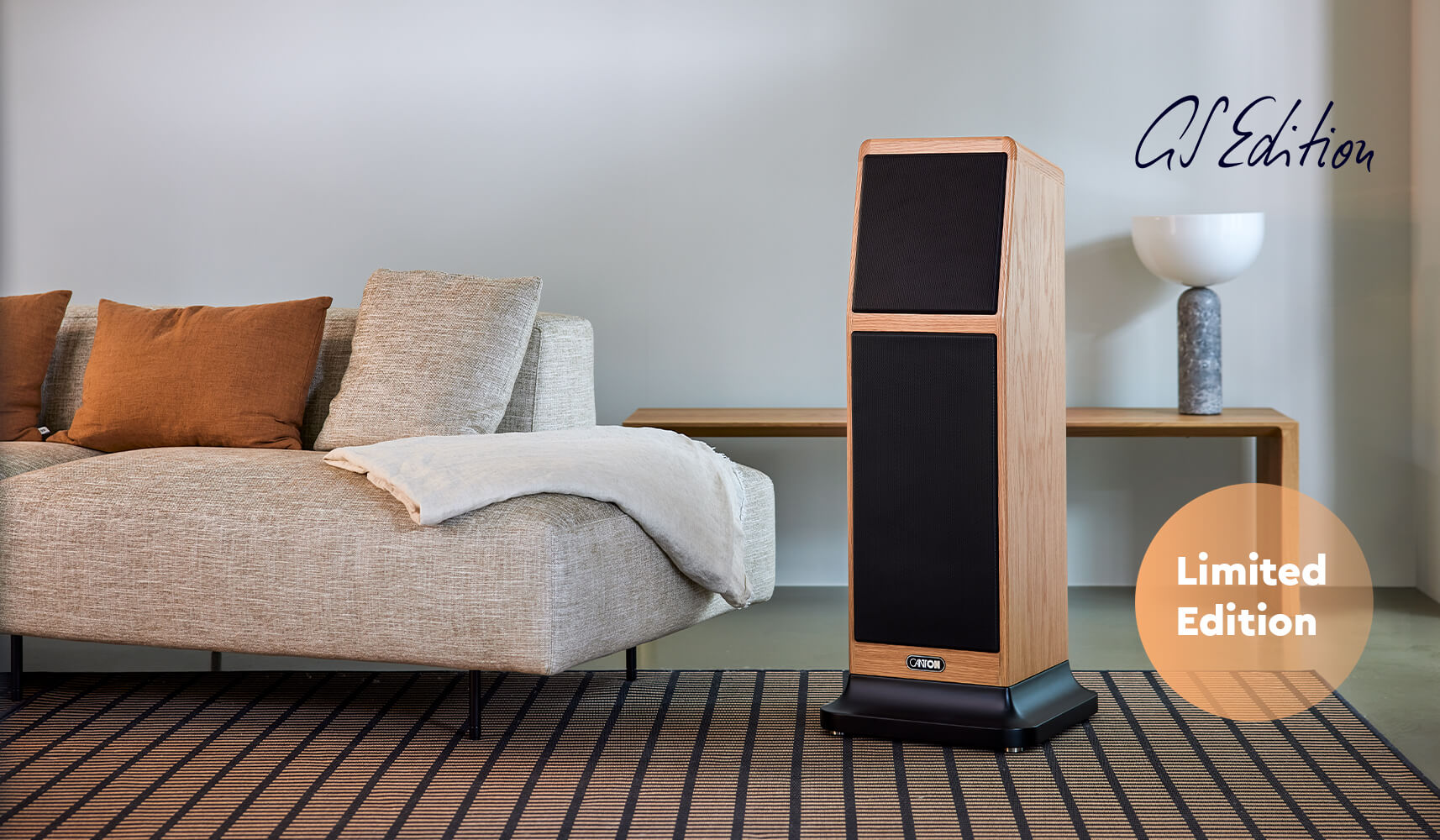 In 2022, Canton celebrates 50 years of loudspeaker development, loudspeaker construction and loudspeaker tradition. For the company's 50th anniversary, we have revived two Canton icons: ERGO and KARAT. These two models have shaped the face of Canton. The ERGO was created in 1979 as the very first floorstanding loudspeaker model at Canton - a technical masterpiece in a timeless design with fully active technology and intelligent control systems for the best possible sound.
Highlights

of the GS Edition
In 2022, Canton proudly celebrates 50 years of speaker development and tradition. We honor these milestones with the revival of ERGO and KARAT as GS EDITION. These models are cornerstones of our history. ERGO, Canton's first floorstanding speaker model from 1979, is a timeless technical masterpiece. It impresses with full-active technology and intelligent control systems for the highest sound quality. "GS" stands for our founder, Günther Seitz, and symbolizes our commitment to state-of-the-art technology. The models are strictly limited to preserve their uniqueness.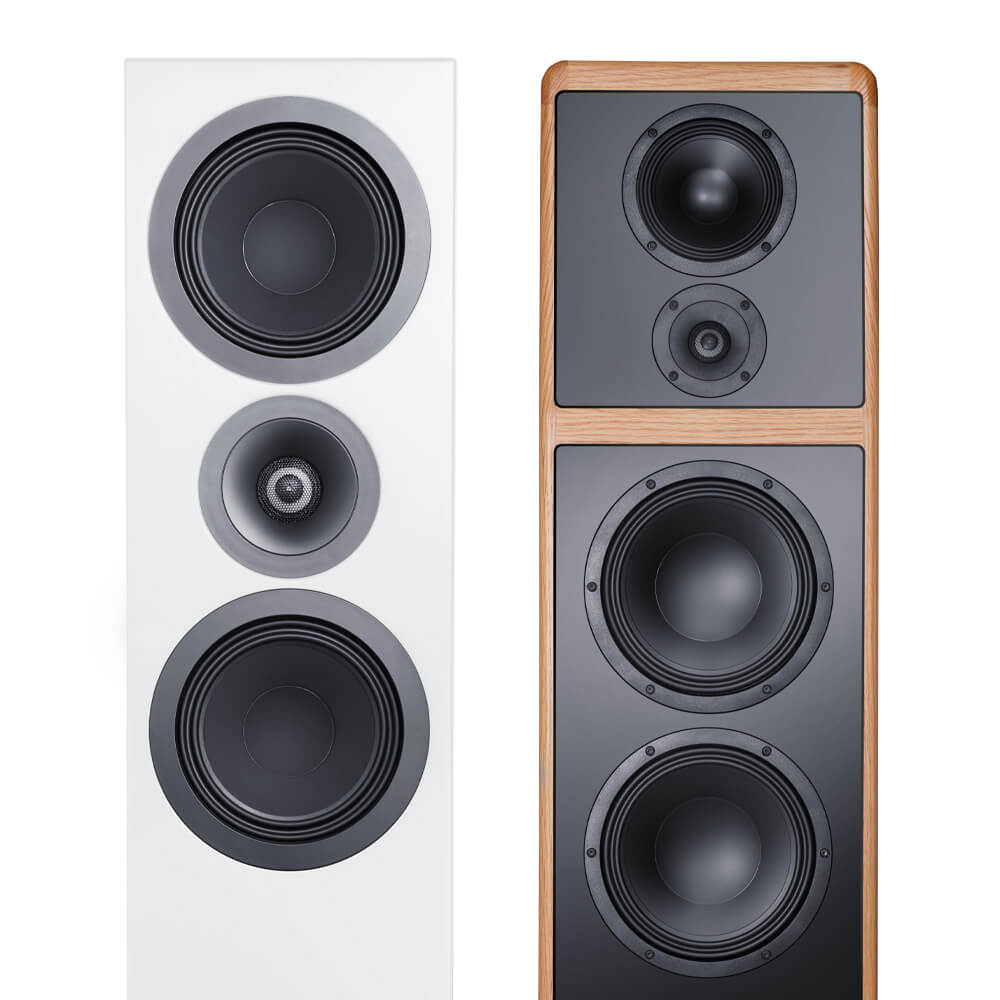 The GS Edition speakers are equipped with the best material for diaphragms that we know: Ceramic Tungsten. This material is manufactured by us at the Canton factory in a complex manufacturing process. In the process, we convert 20 percent of the molecular structure of an aluminium cone into a ceramic structure and refine it with tungsten particles. The result is a diaphragm with an optimal stiffness-to-weight ratio, improved internal damping and a warm sound colour. As a special feature and unique selling point, the speaker drivers newly developed for the GS Edition are coloured black throughout. This makes them unique in our large speaker portfolio.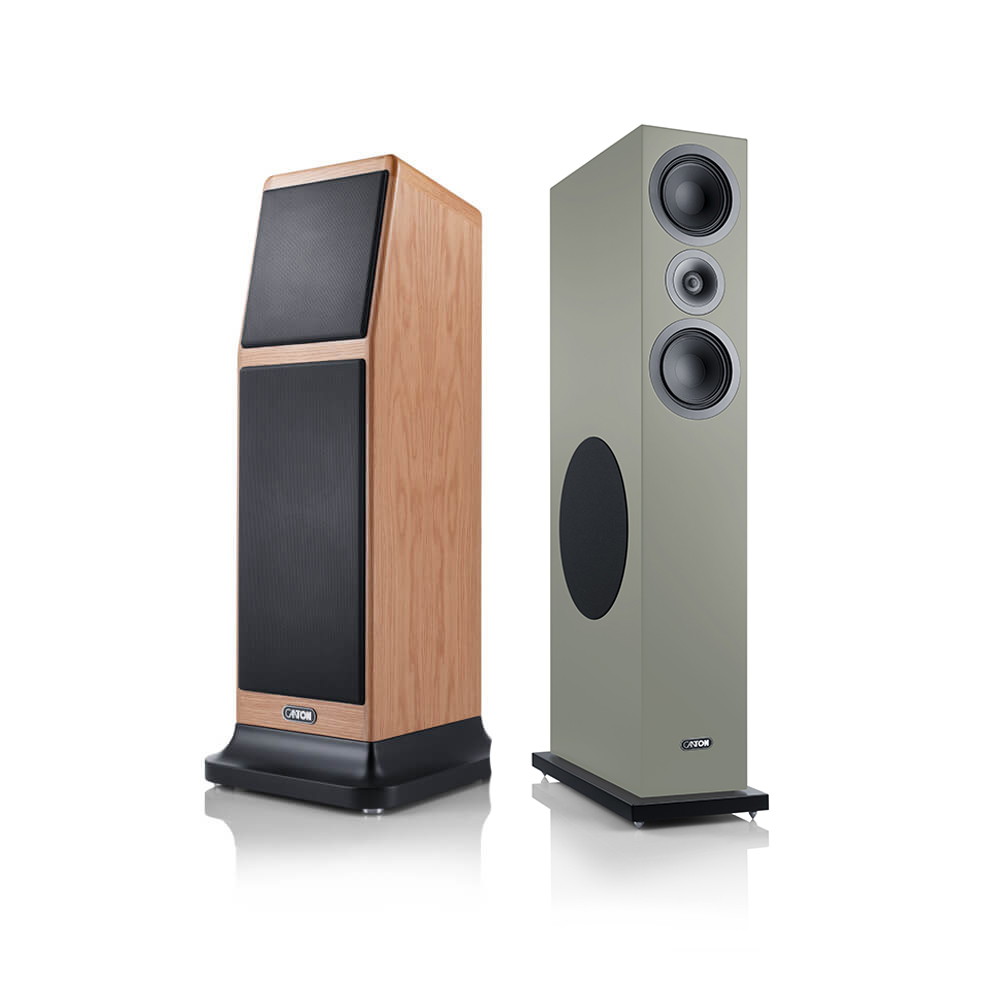 To mark the company's 50th anniversary, we present two Canton icons. Our ERGO GS EDITION and KARAT GS EDITION take up the timeless design of the former Ergo and Karat. The style-defining design of both speaker models is as up-to-date as it is timeless, even in the anniversary year of 2022. The ERGO GS EDITION offers space for four high-end loudspeaker drivers on the wide baffle. Two 200 mm bass drivers provide sonic substance and unrestrained dynamics. The mid-high unit sits on the slightly inclined baffle - to optimise the acoustics and for perfect room imaging. The Karat GS features blackened ceramic tungsten technology in the midrange and bass-midrange and an aluminium oxide ceramic in the treble range. It impresses with audiophile Canton sound and with high dynamics in all frequency ranges.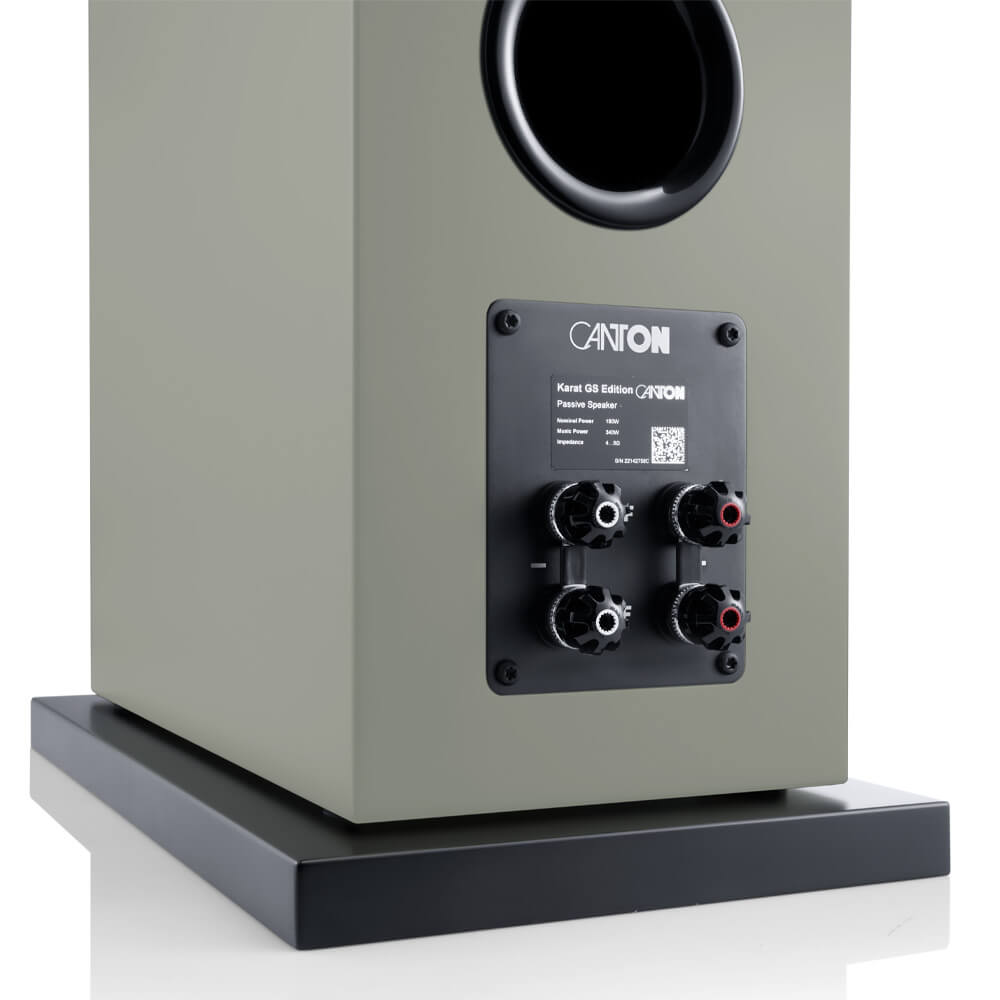 The GS Edition loudspeakers are equipped with particularly contact-friendly connection terminals from the manufacturer WBT. The WBT-nextgen terminals accept crimped cable ends up to 6 mm² as well as cable lugs and banana plugs. As low-mass terminals, they not only ensure permanent contact, they also guarantee true-to-the-original signal transmission and authentic sound experiences. And the biwiring/ biamping design opens up the possibility of using different amplifiers or optimised cables for the low-frequency and mid-high ranges.