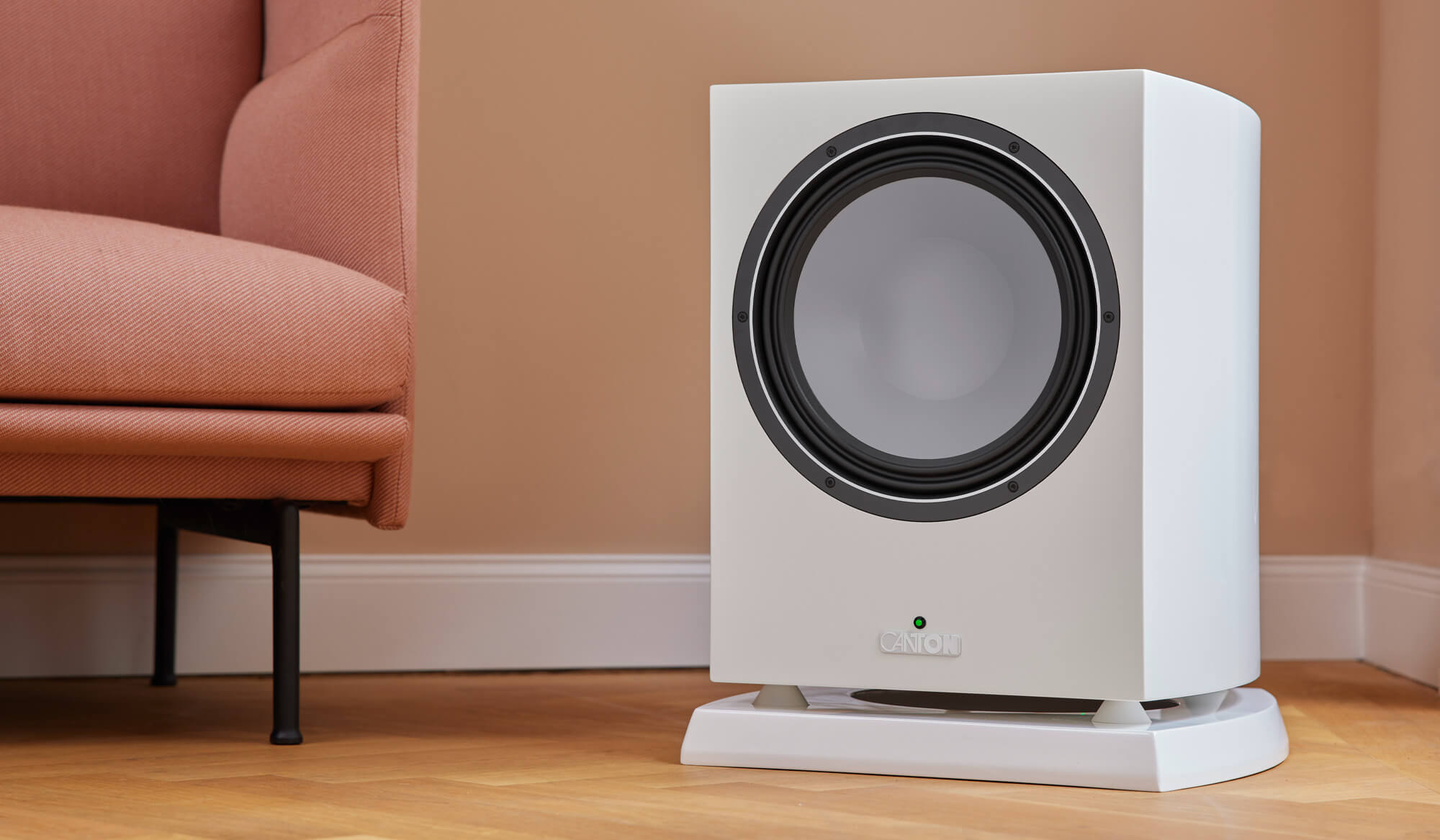 More depth for your home cinema system: our active subwoofers give low-frequency signals the necessary emphasis. As powerhouses of every home cinema system, they carry the emotions of the film plot. The compact and powerful subwoofers from Canton ensure a powerful low-frequency foundation and are tonally and visually matched to our HiFi series.
If you want to expand an existing Canton HiFi system or put together a neves stereo or home cinema system, you can select the subwoofer to match the respective series - this way you get a stereo or home cinema set that works together perfectly in terms of sound and appearance. We recommend the following product combinations: Vento Series: SUB 1500 R, SUB 601 Chrono SL Series: SUB 1500 R, SUB 601 Chrono Series: SUB 1500 R, SUB 601 Ergo Series: SUB 650 GLE Series: POWER SUB 12, POWER SUB 10, POWER SUB 8 CD Series: SUB 601 In addition to the subwoofers in cube design, the ASF 75 SC is a subwoofer in a flat design that can be placed inconspicuously (e.g. under furniture or on a wall) and thus finds a perfect place even in smaller rooms.
For a full

Bass foundation
To meet any of your wishes for an extension of your stereo or multi-channel system, we offer a large number of different subwoofers. From small to large, in cube design or flat construction - you are guaranteed to find a suitable model here. The majority of active subwoofers from Canton work according to the bass reflex principle, quite classically with bass reflex channels or with passive membranes in a downfire arrangement. In order to guarantee precise mechanical performance, the subwoofers are equipped with generously dimensioned oscillating systems and surrounds that allow for large excursions and thus enormously dynamic performance. The top models feature the latest generation of wave surround technology and downfire passive radiators. The result: deep bass with maximum precision and minimum distortion.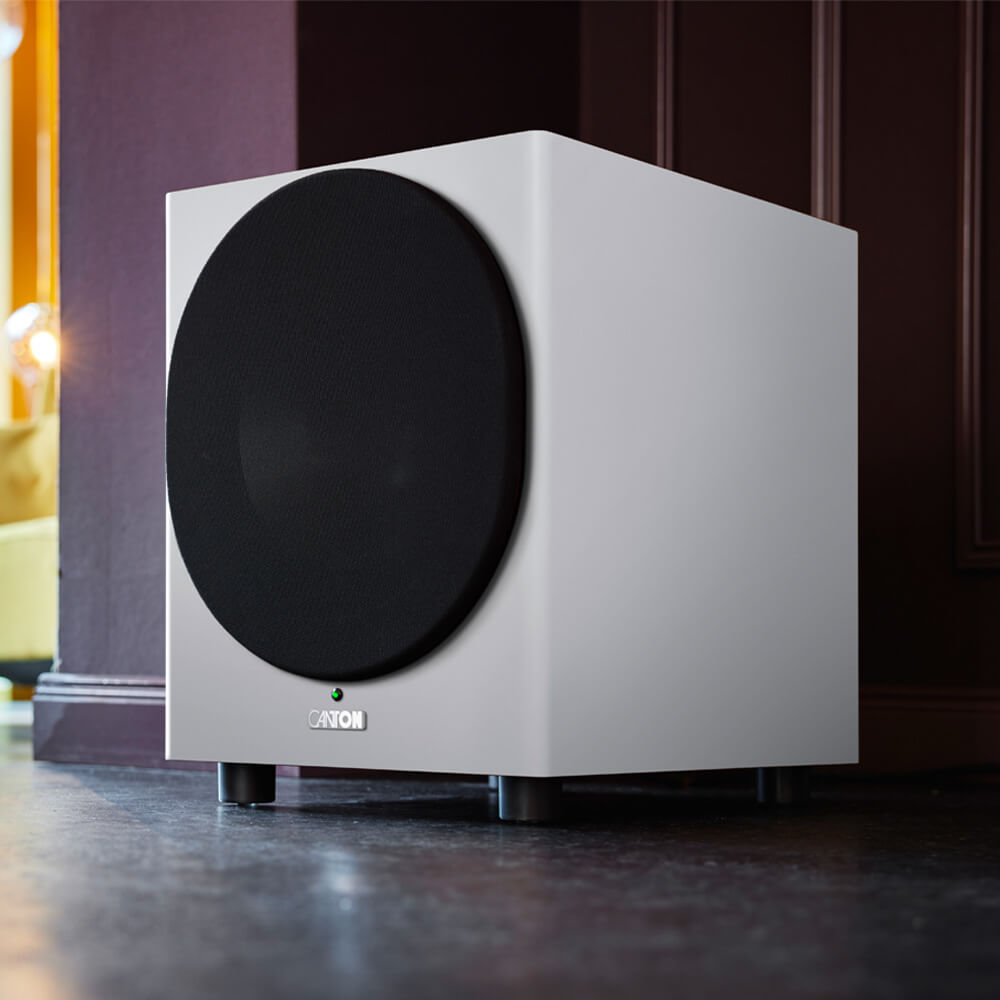 The subwoofers in the classic cube design have powerful output stages with high- and low-level inputs and, despite their compact dimensions, provide a stable and powerful low-frequency foundation in a living-room-friendly design.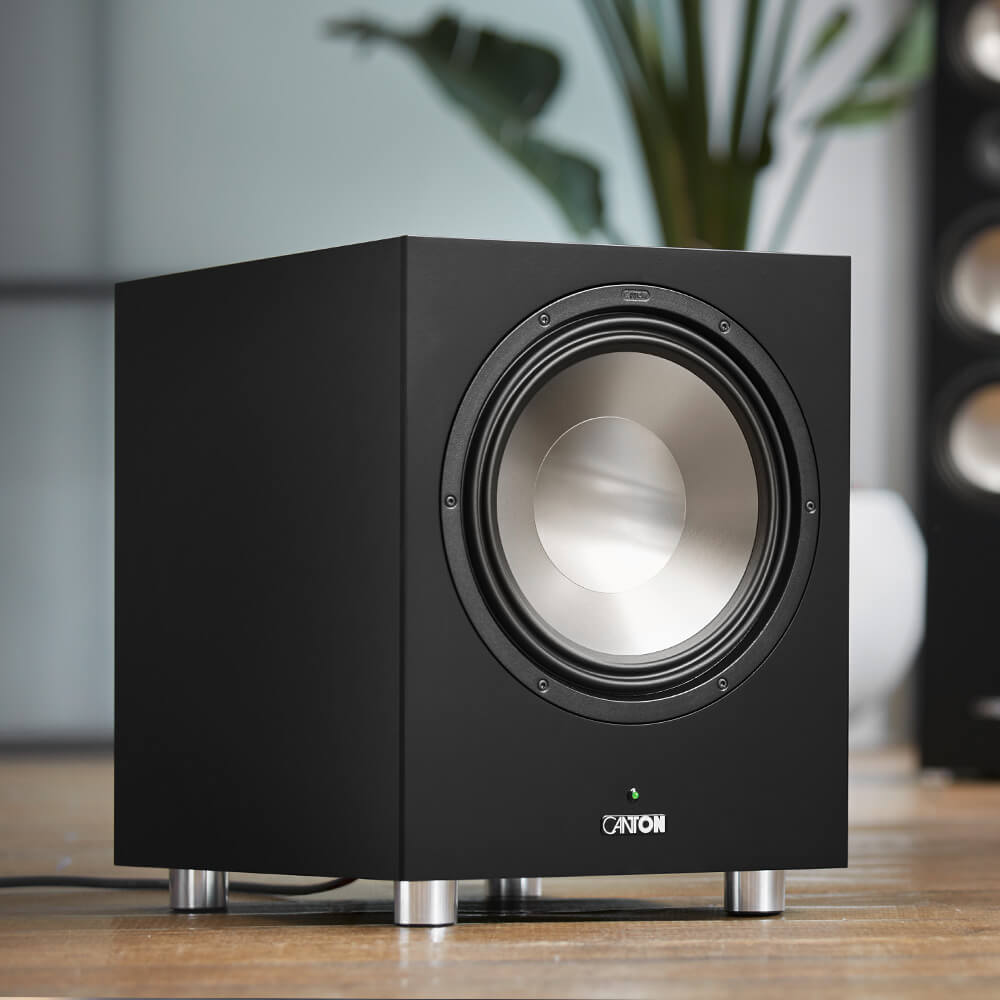 The multi-curved wave surround used in our subwoofers allows for much greater excursion and reduces sound distortion.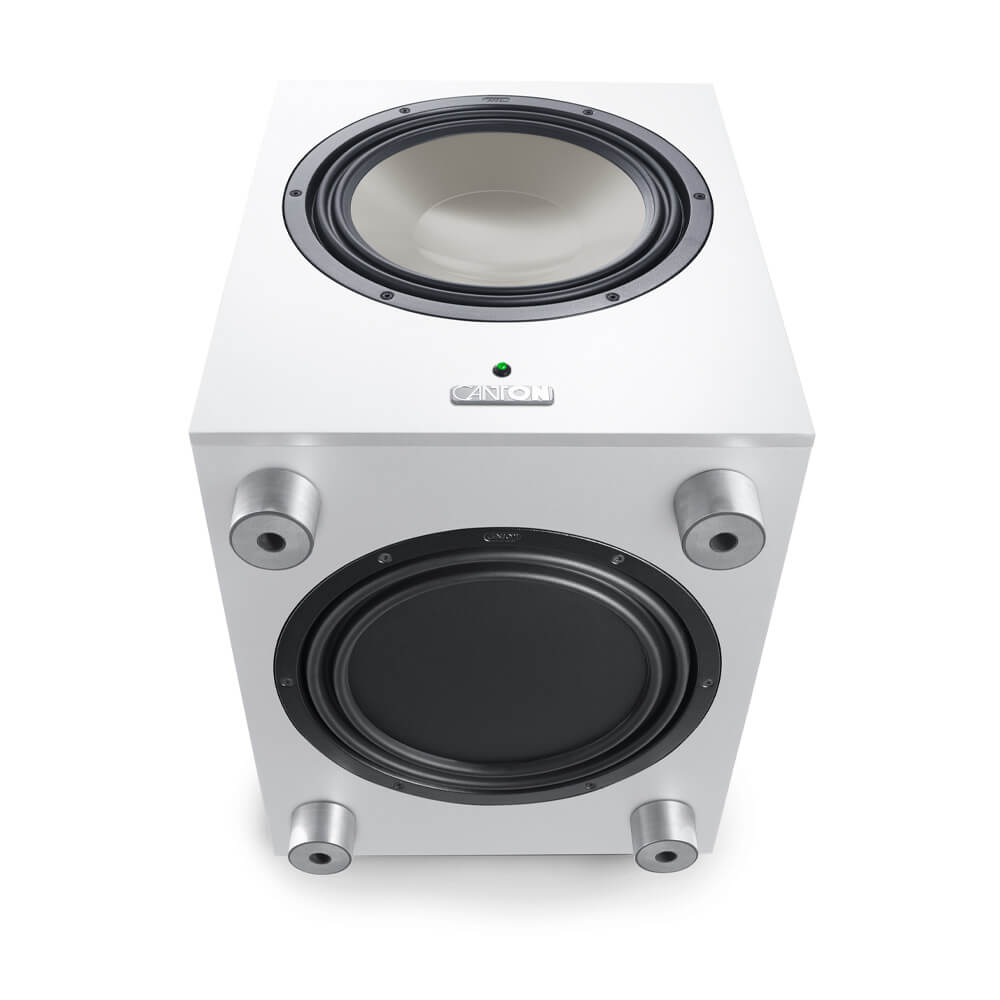 The majority of Canton subwoofers work according to the bass reflex principle. Selected models are refined with a downfire passive radiator instead of a bass reflex tube - for the most precise bass with the lowest distortion.