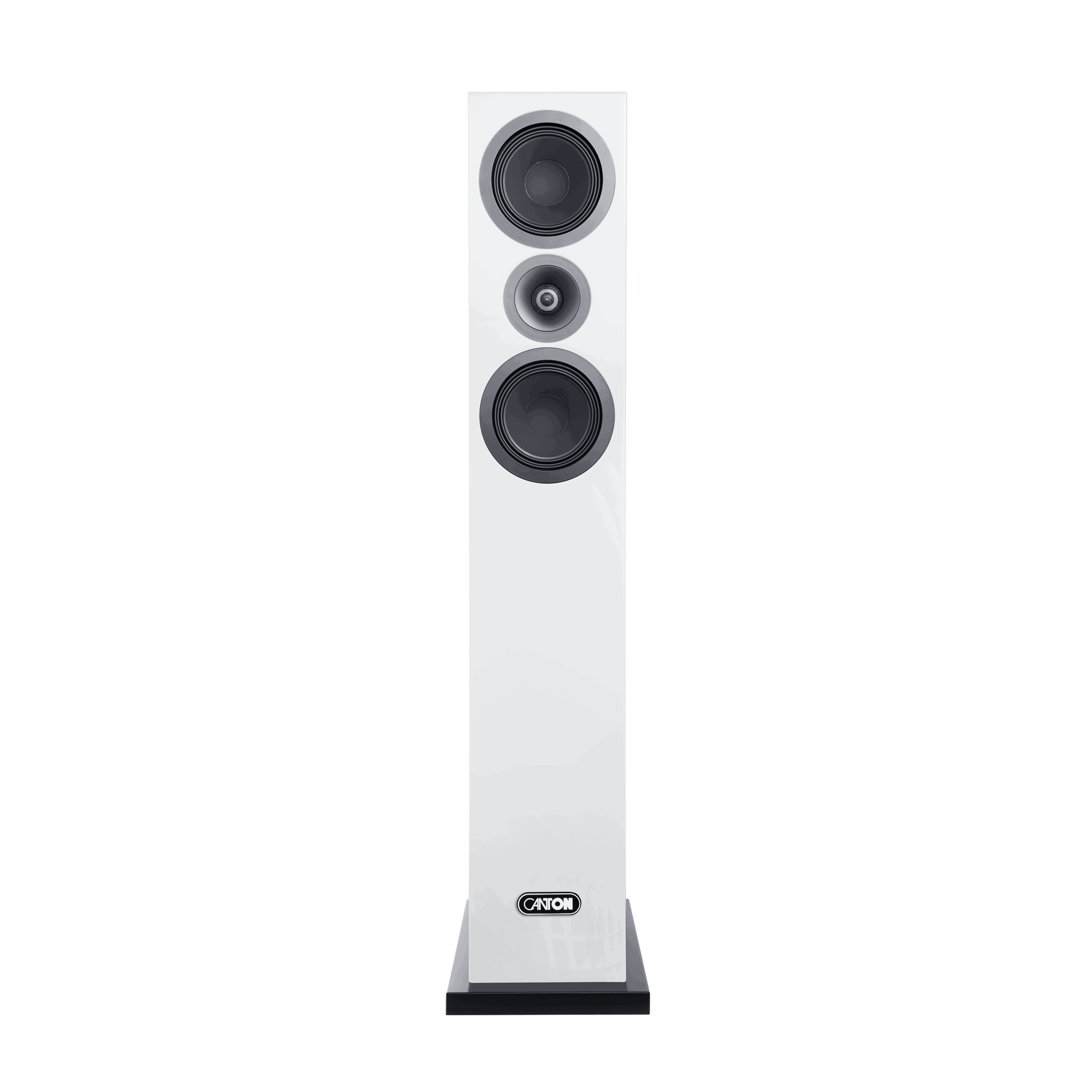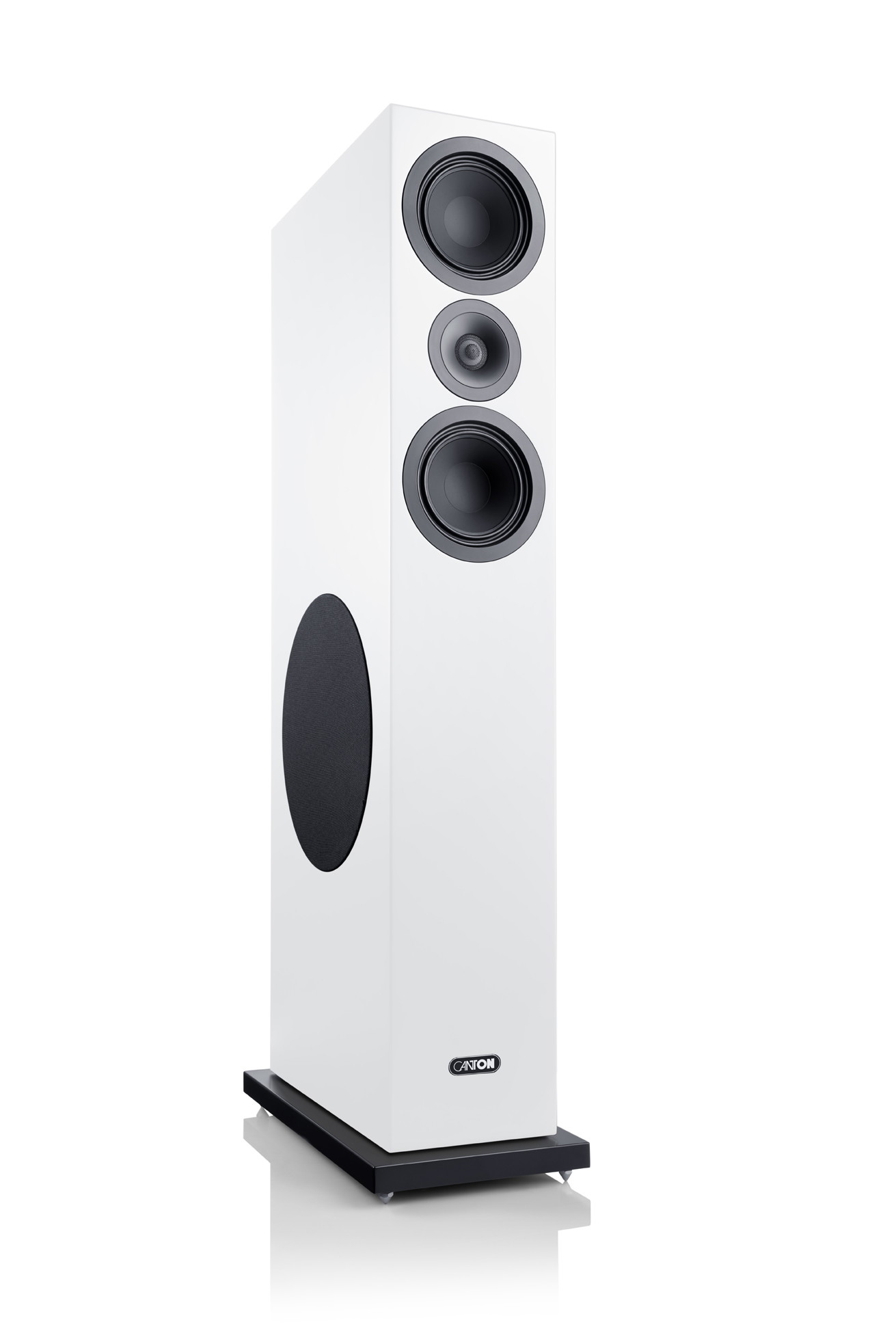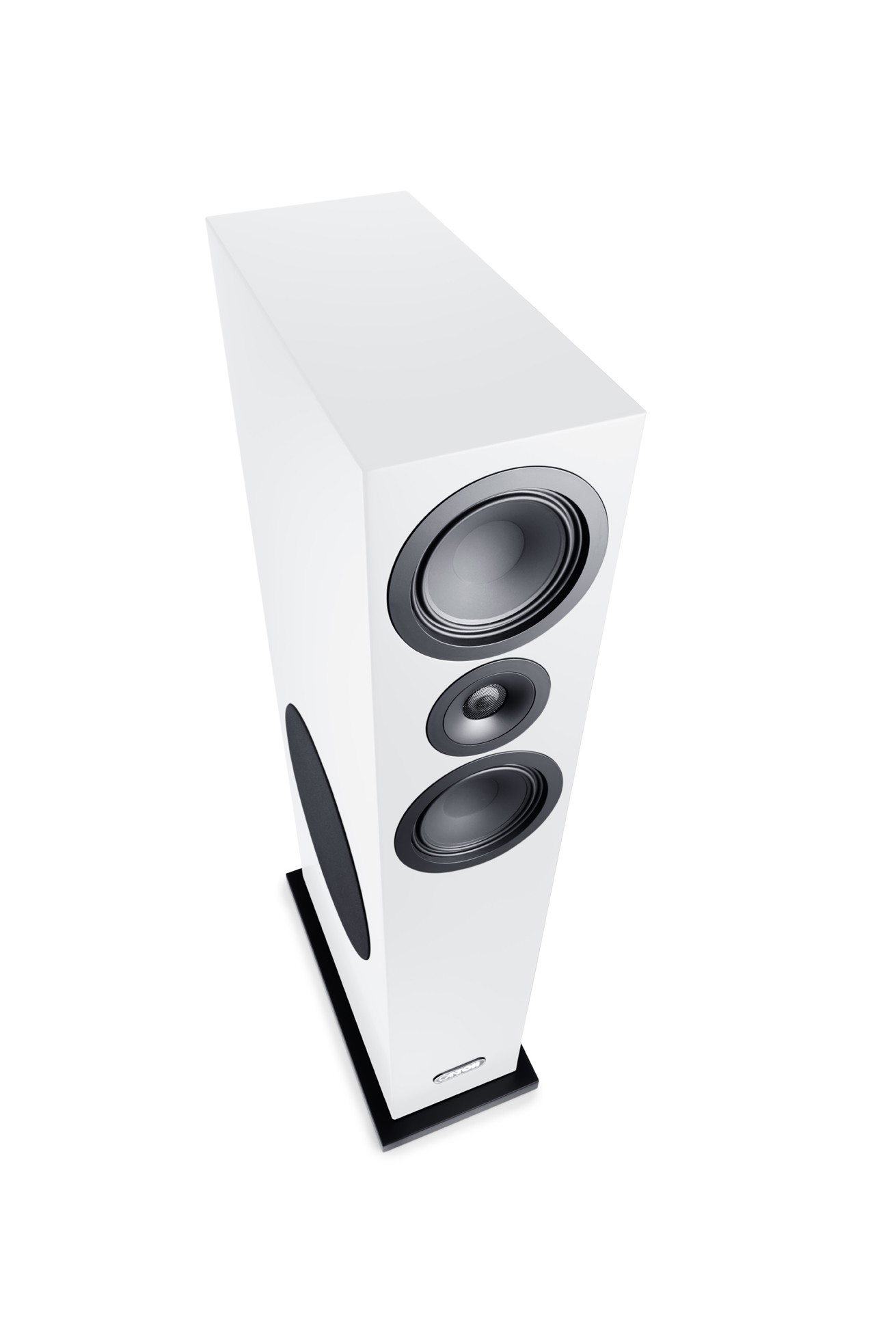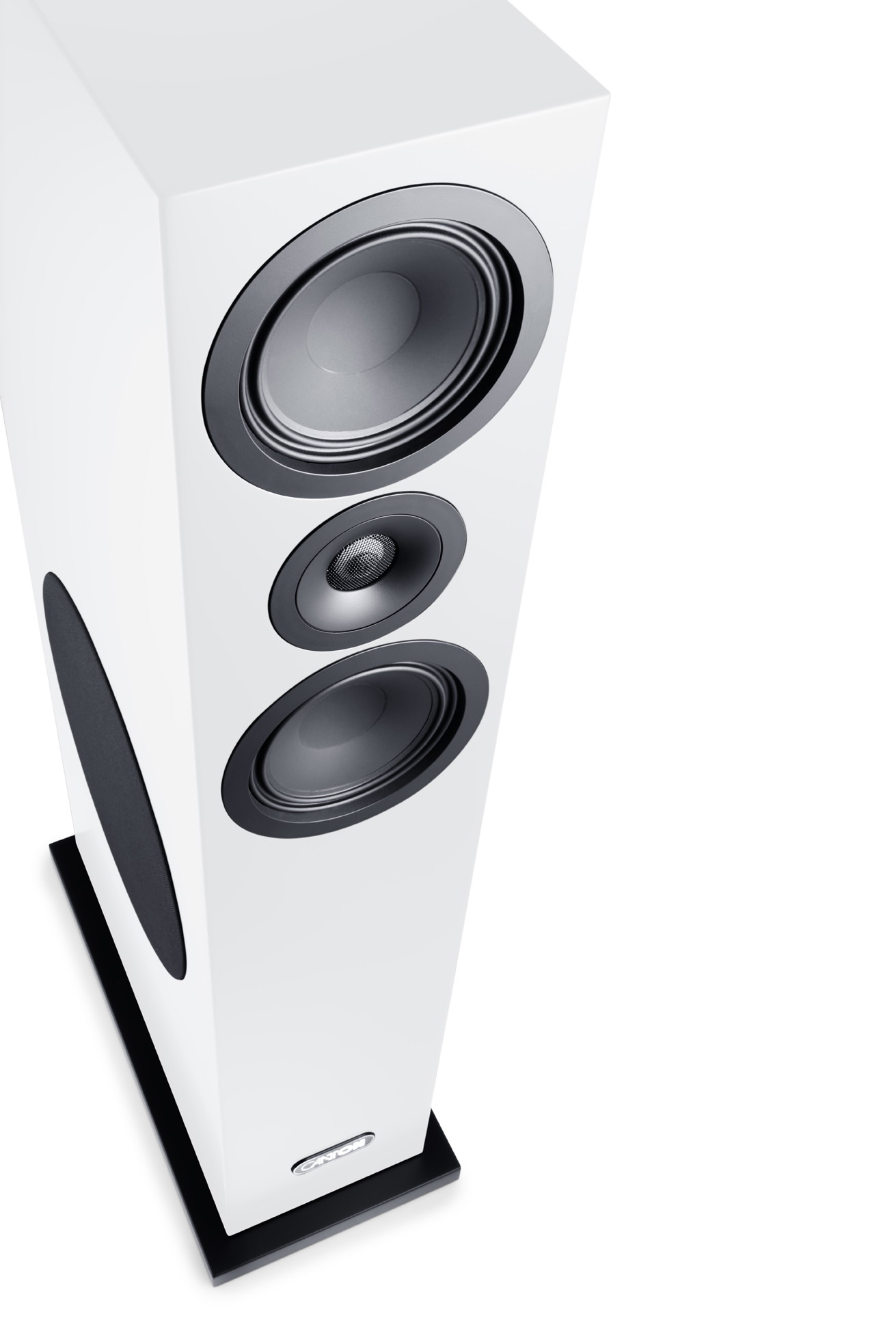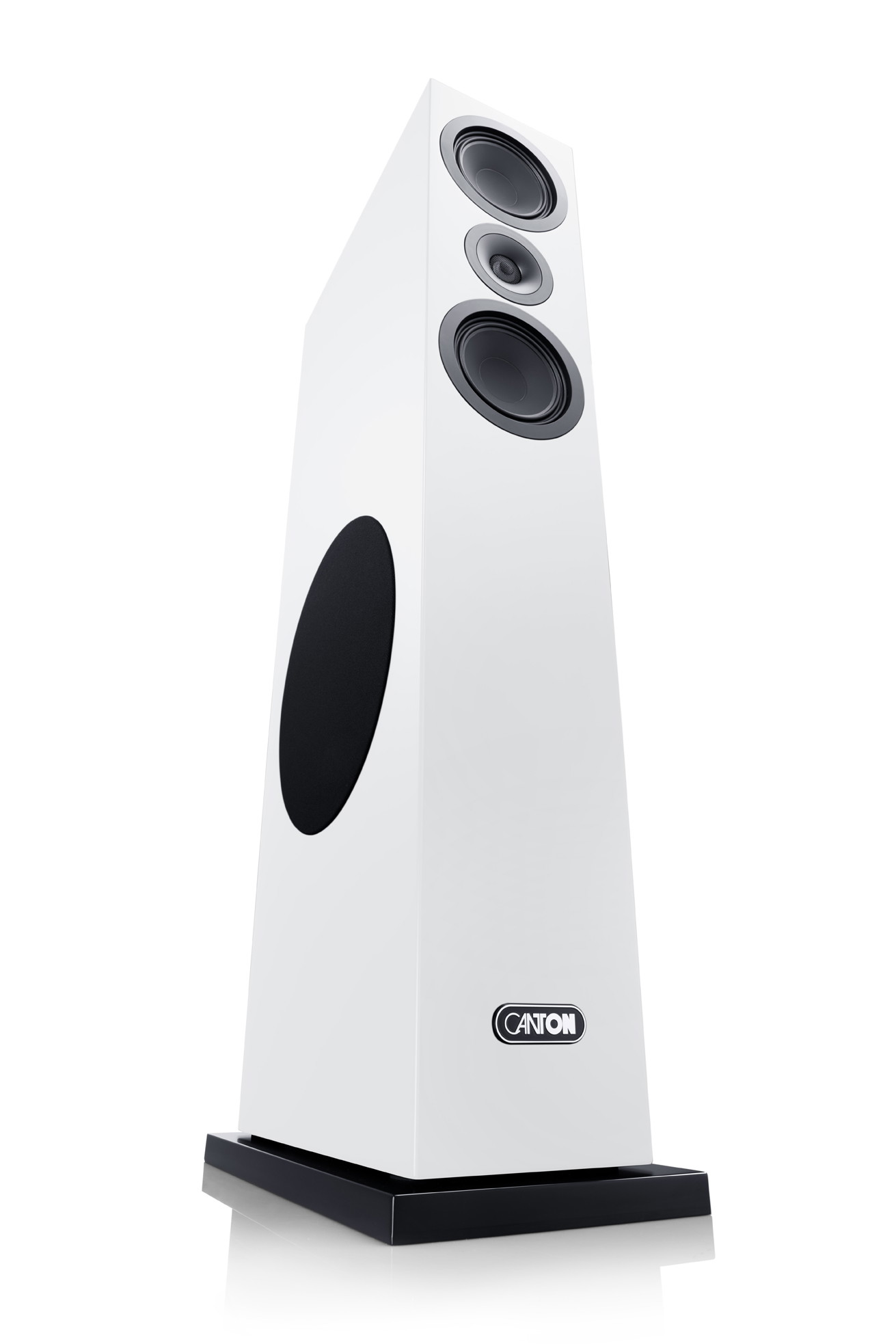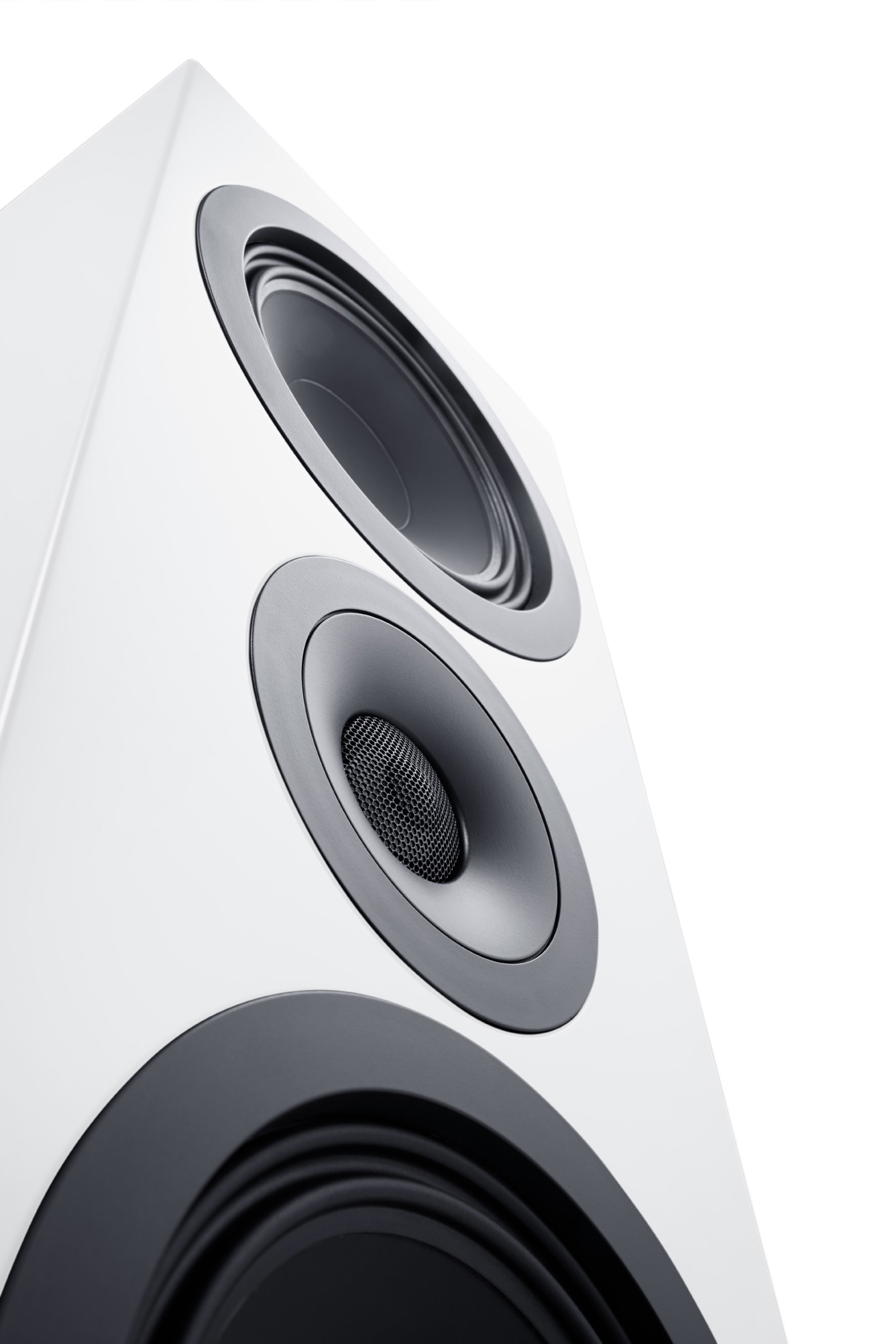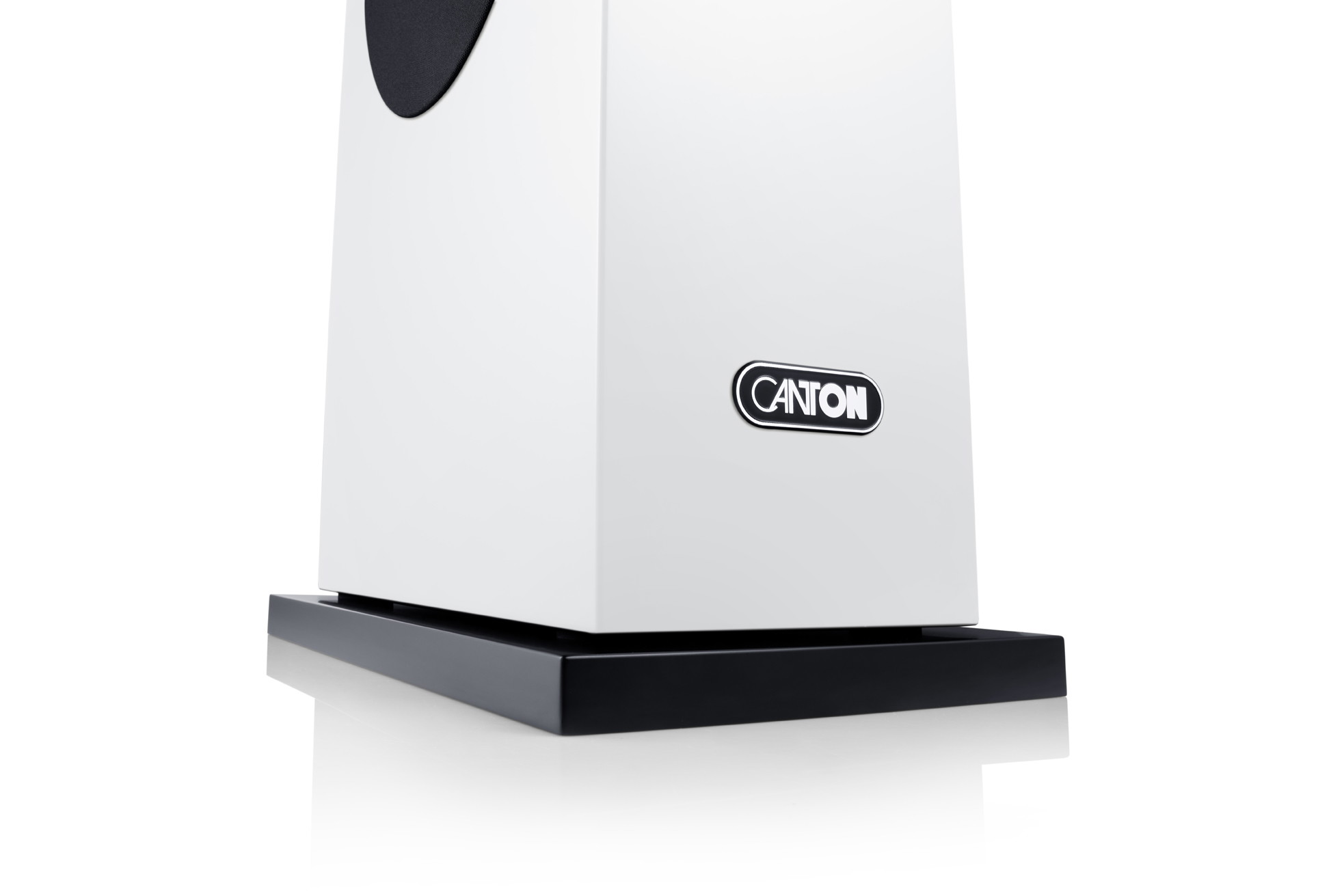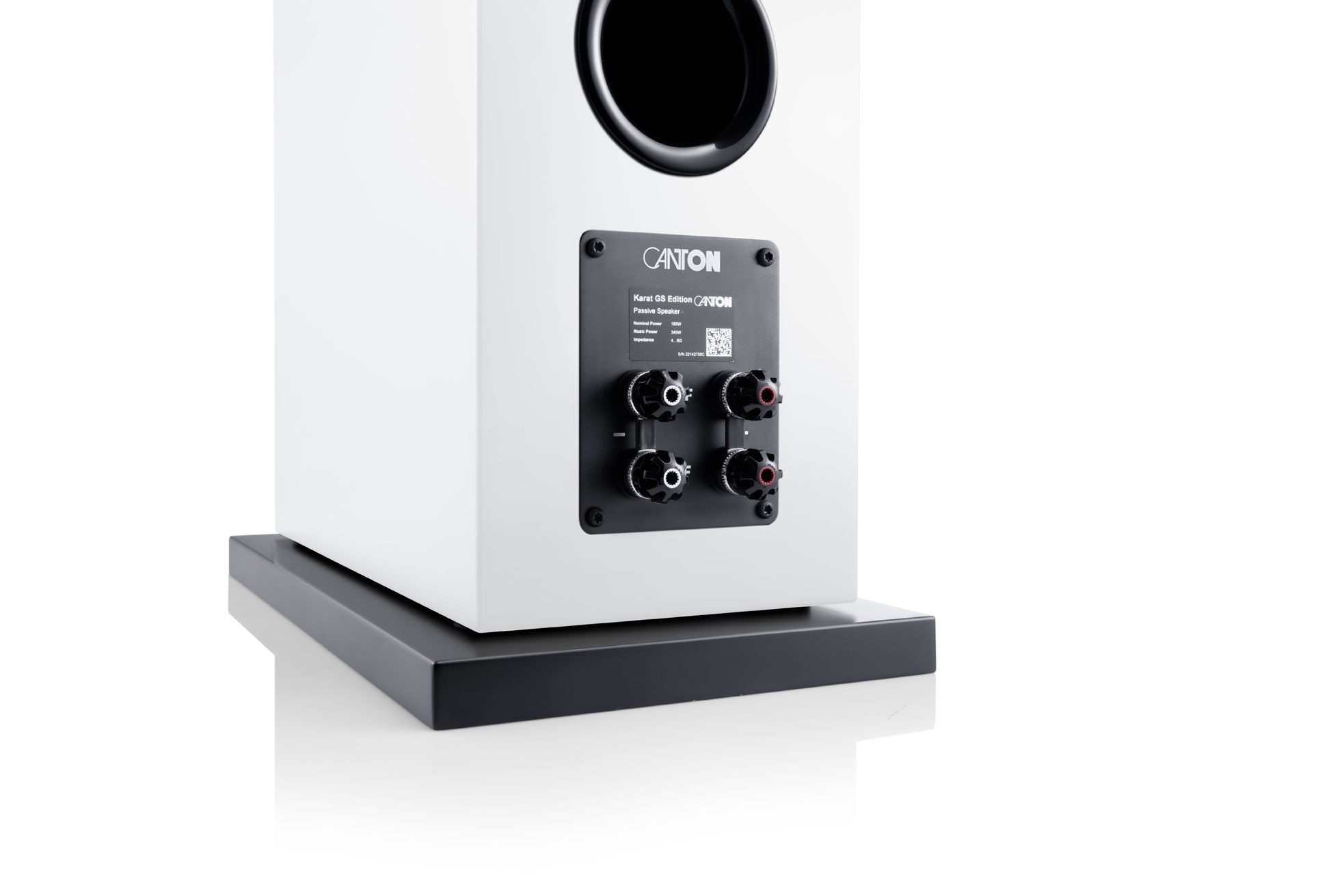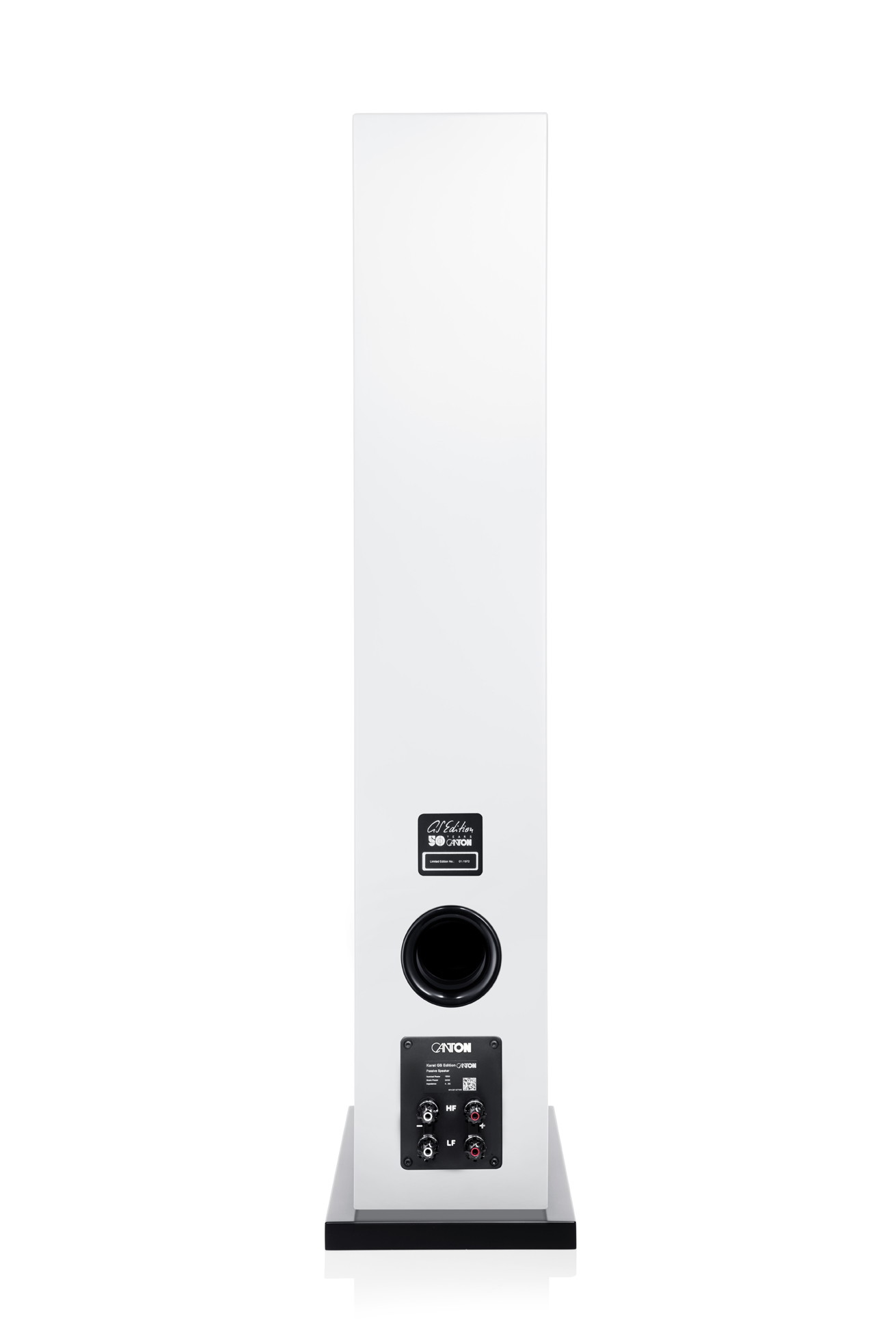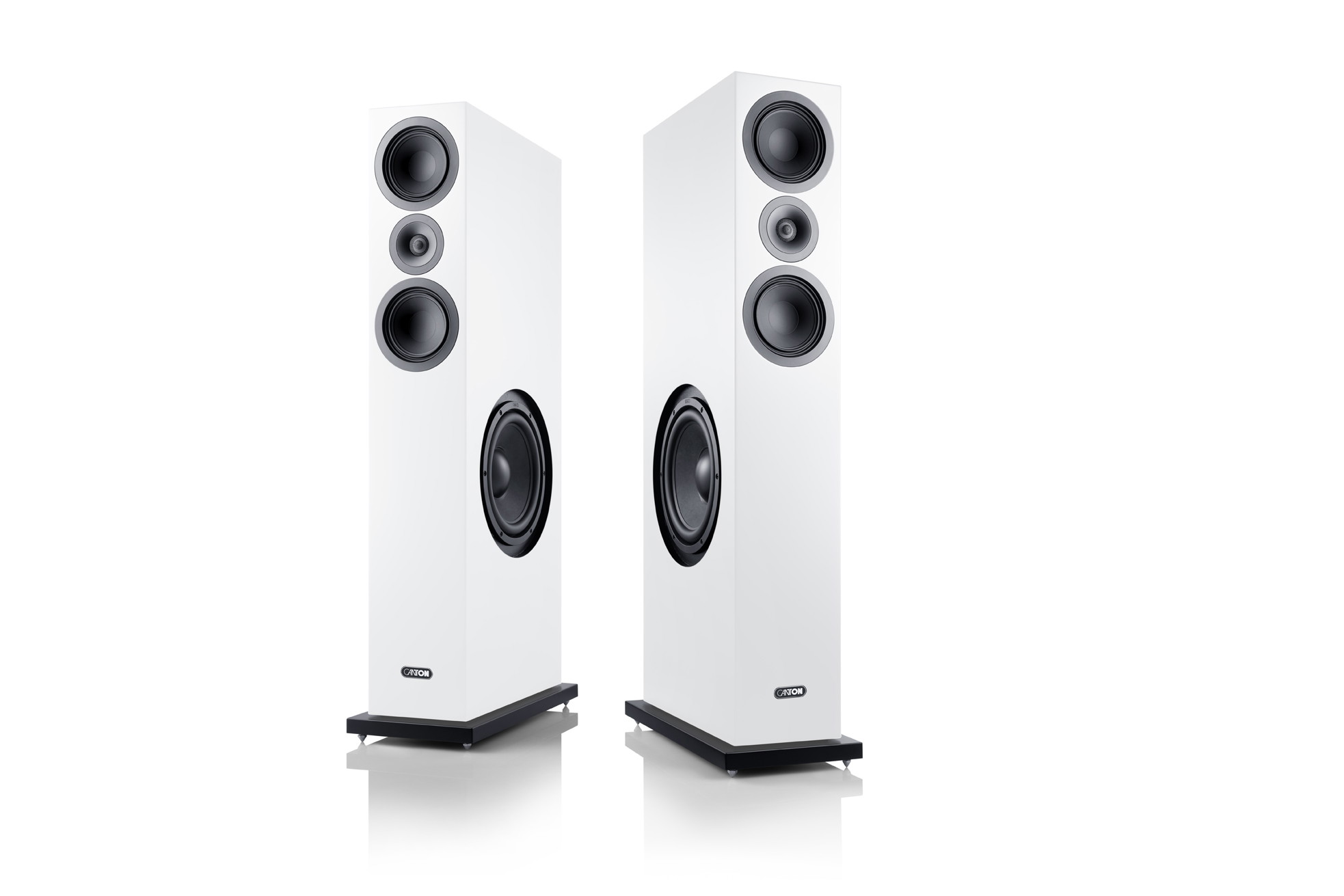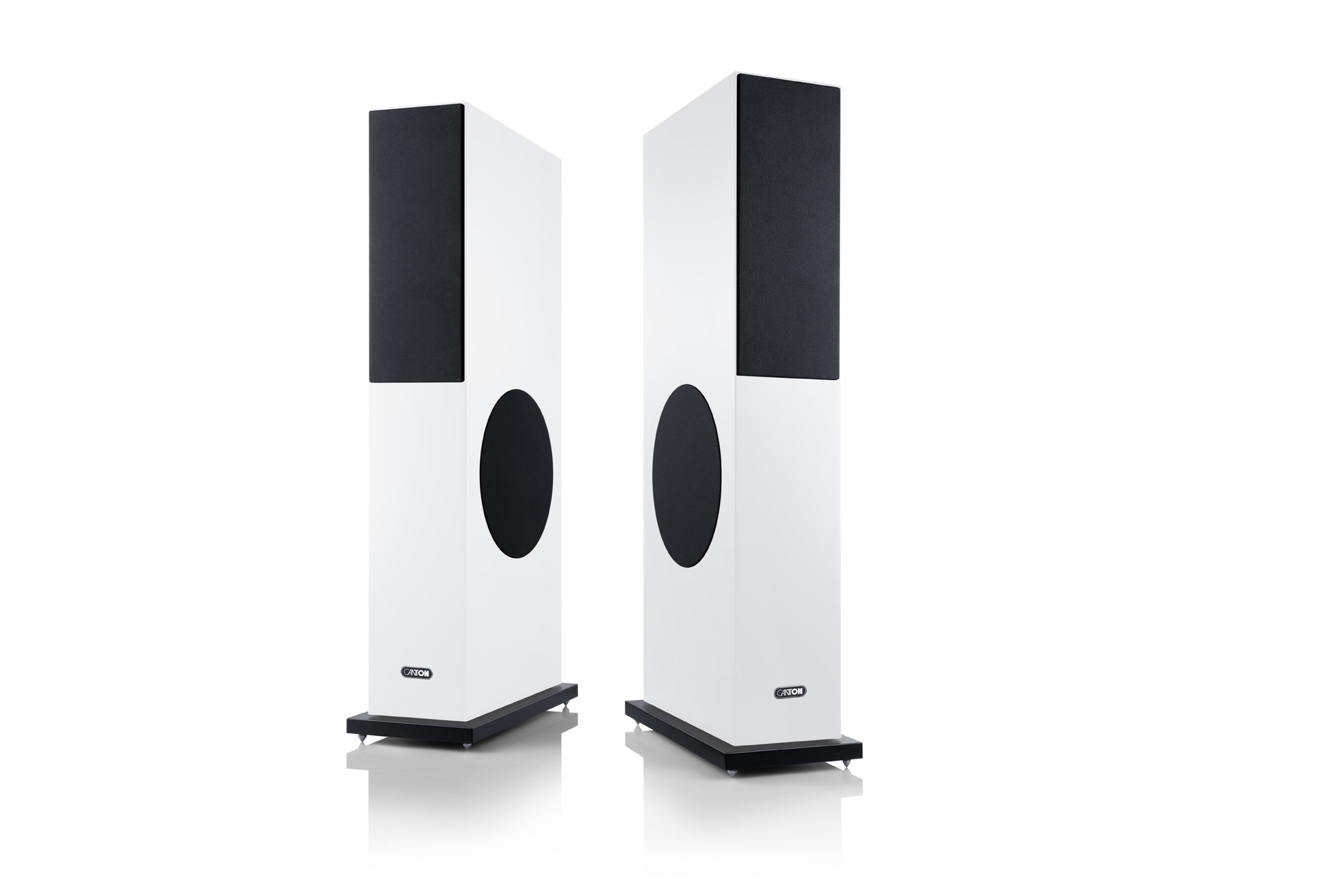 Karat GS Edition
Informations
3.5-way bass reflex system
Ceramic-Wolfram technology
340 watts
23 x 105 x 45 cm (W x H x D)
Item no.: 04380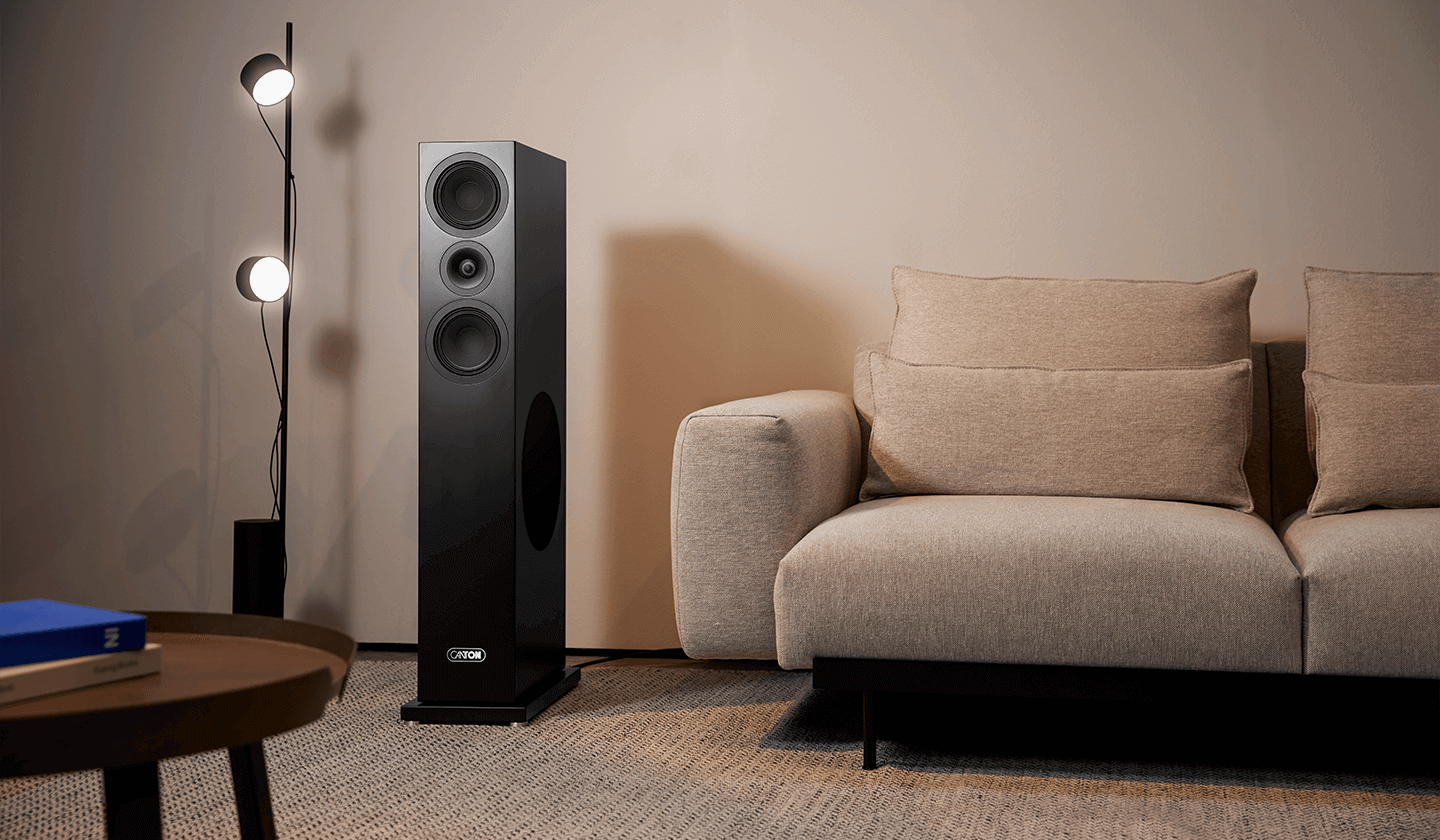 A legend returns
The anniversary model of the Karat floorstanding speaker remains true to its line from 2002 and also delivers the special feature of the side-mounted woofer chassis in the newly designed version. Equipped with black ceramic tungsten technology in the midrange and bass-midrange and an ceramic tweeter system, the speaker passes any sonic challenge. The Karat GS Edition impresses with audiophile Canton sound and with high dynamics in all frequency ranges. Limited to 1972 pairs, the speakers are available in the matte lacquer finishes White, Black and Dusty Green.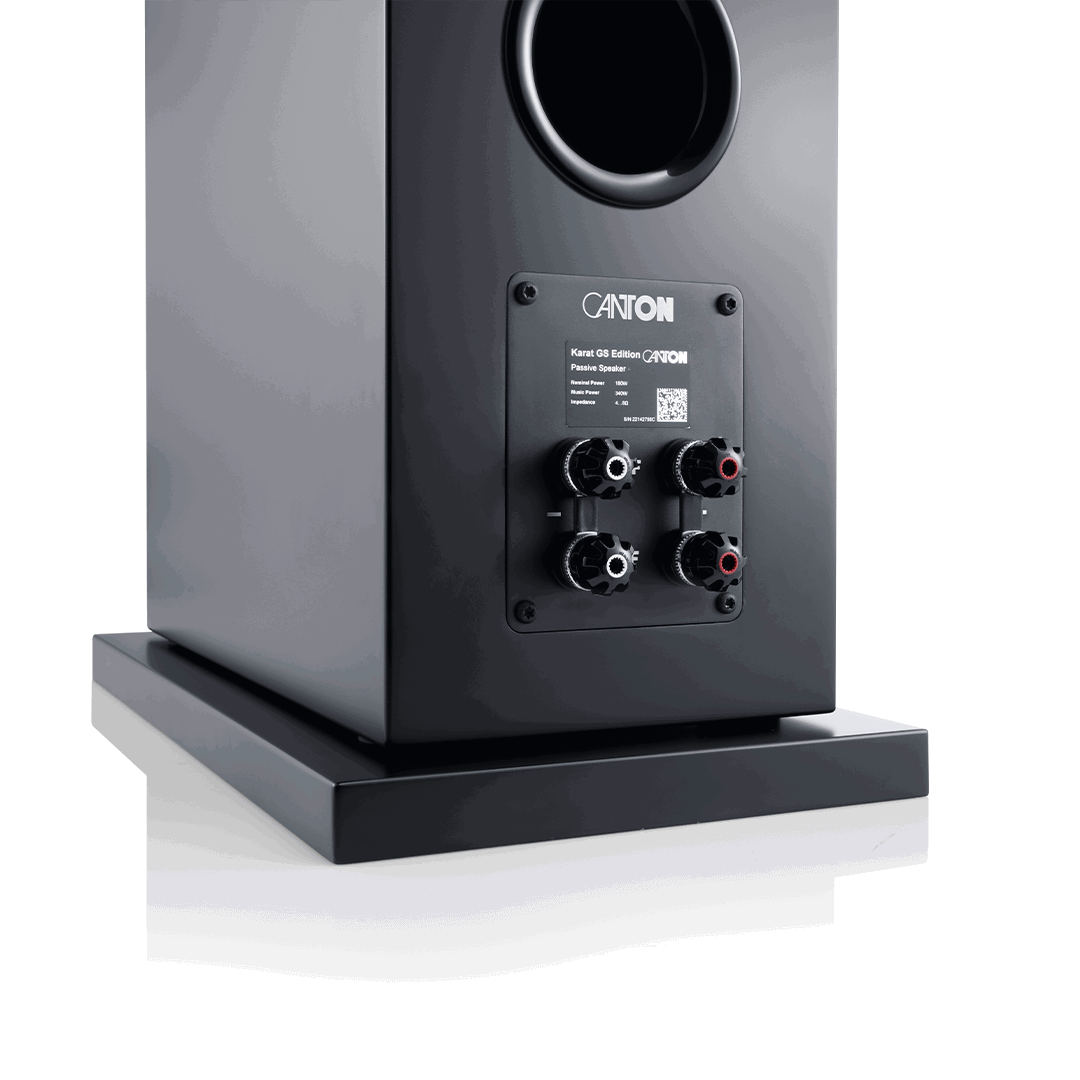 The GS Edition loudspeakers are equipped with particularly contact-friendly connection terminals from the manufacturer WBT. The WBT-nextgen terminals accept crimped cable ends up to 6 mm² as well as cable lugs and banana plugs. As low-mass terminals, they not only ensure permanent contact, they also guarantee true-to-the-original signal transmission and authentic sound experiences. And the biwiring/ biamping design opens up the possibility of using different amplifiers or optimised cables for the low-frequency and mid-high ranges.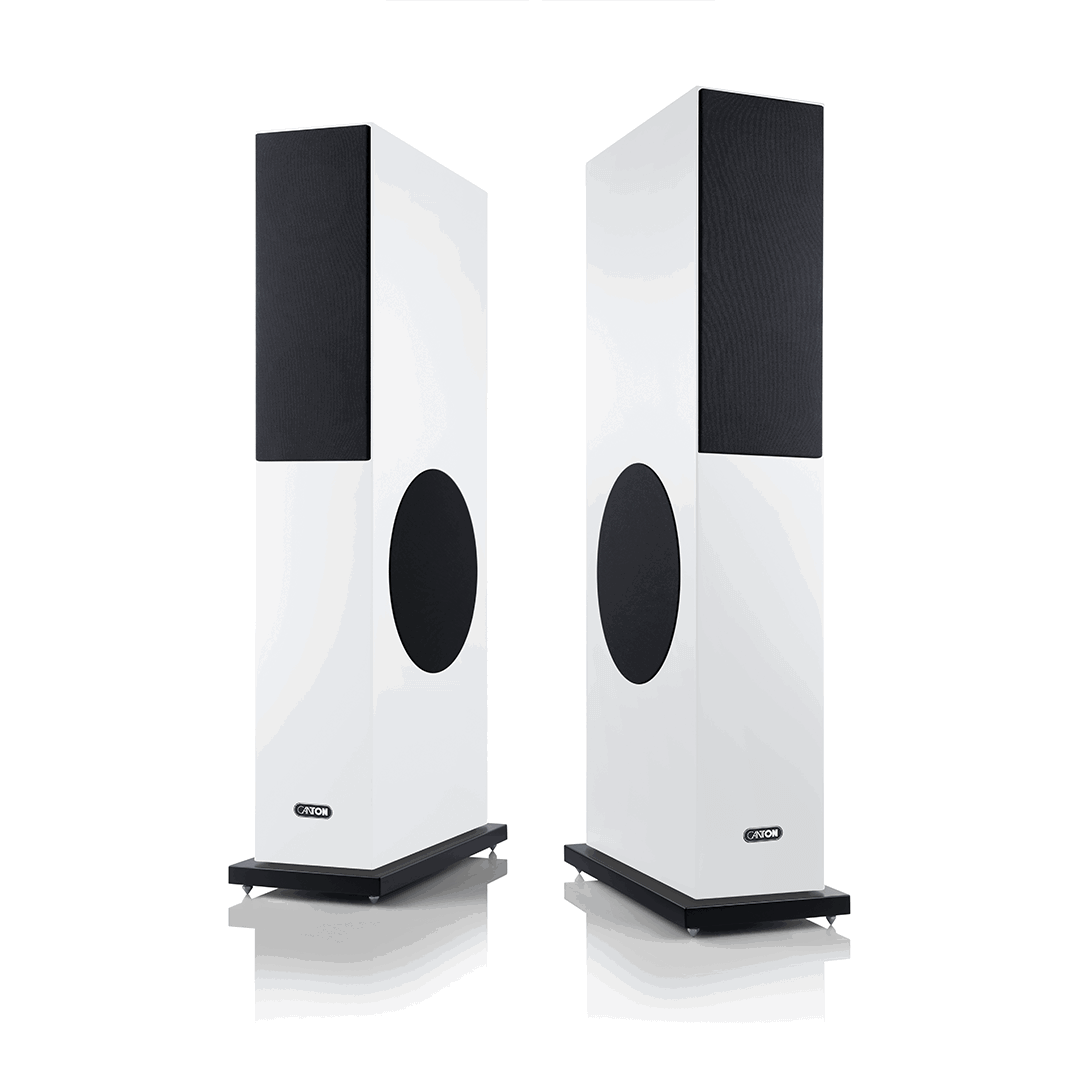 The high-quality and acoustically neutral fabric covers in black conceal the direct view of the technology when required and adhere elegantly to the baffles via magnetic fastening.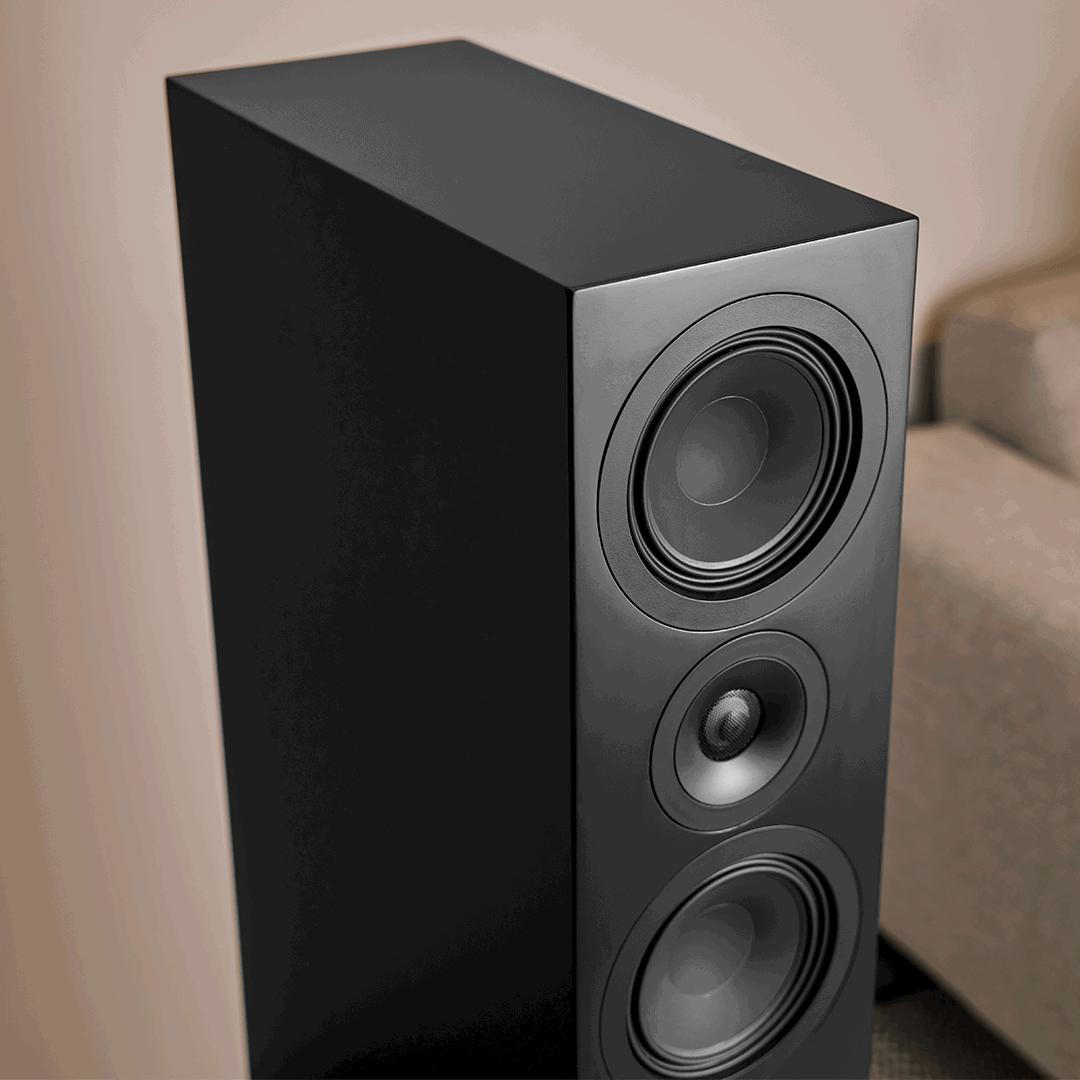 Ceramics Tungsten

BLACK EDITION
The GS Edition speakers are equipped with the best material for diaphragms that we know: Ceramic Tungsten. This material is manufactured by us at the Canton factory in a complex manufacturing process. In the process, we convert 20 percent of the molecular structure of an aluminium cone into a ceramic structure and refine it with tungsten particles. The result is a diaphragm with an optimal stiffness-to-weight ratio, improved internal damping and a warm sound colour. As a special feature and unique selling point, the speaker drivers newly developed for the GS Edition are coloured black throughout. This makes them unique in our large speaker portfolio.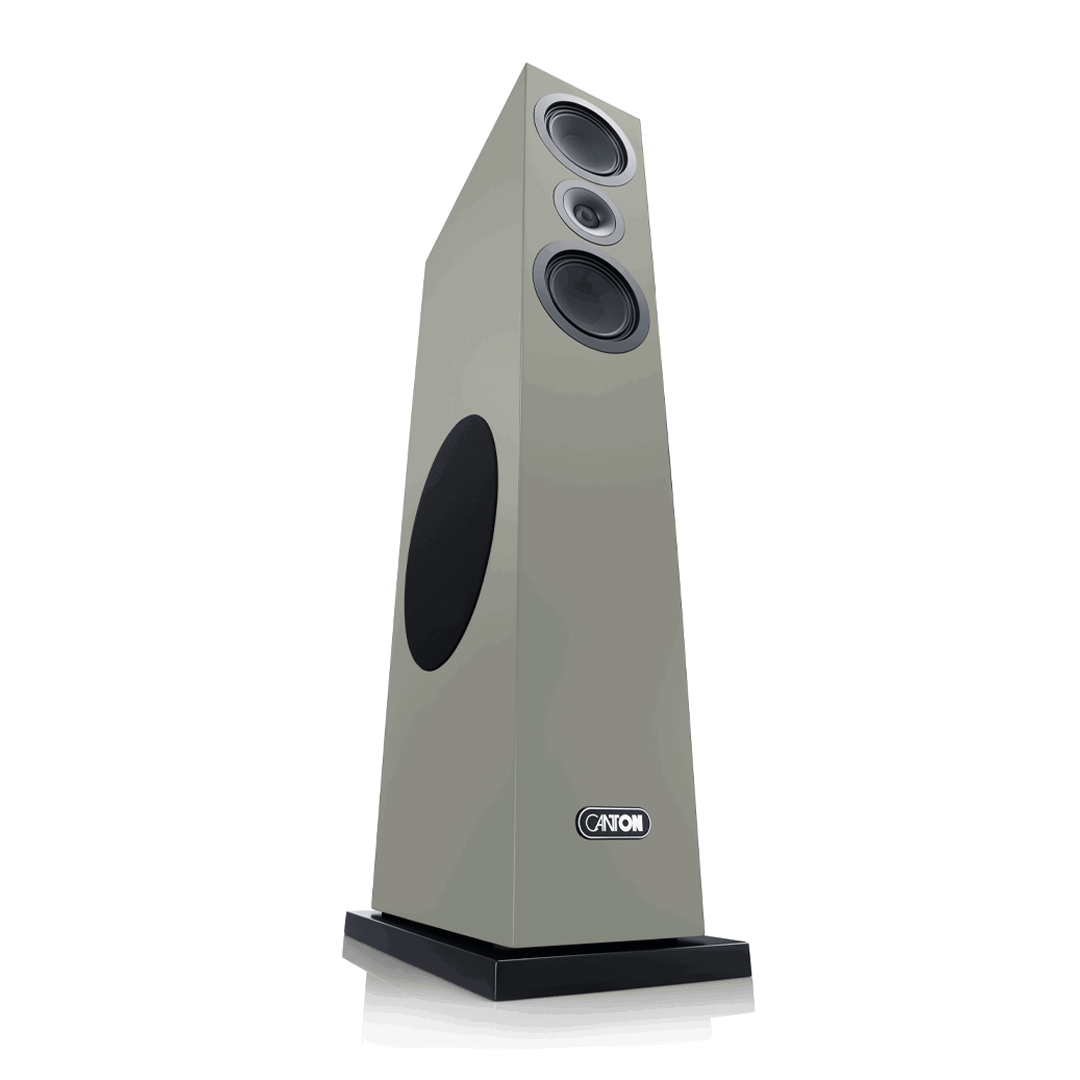 We are reviving a classic with the Karat GS. The floorstanding speaker combines a simple Bauhaus design with state-of-the-art technology. As a highlight, the Karat GS is available in a futuristic Dusty Green in addition to the standard colours black and white.
Karat GS Edition
Technical specifications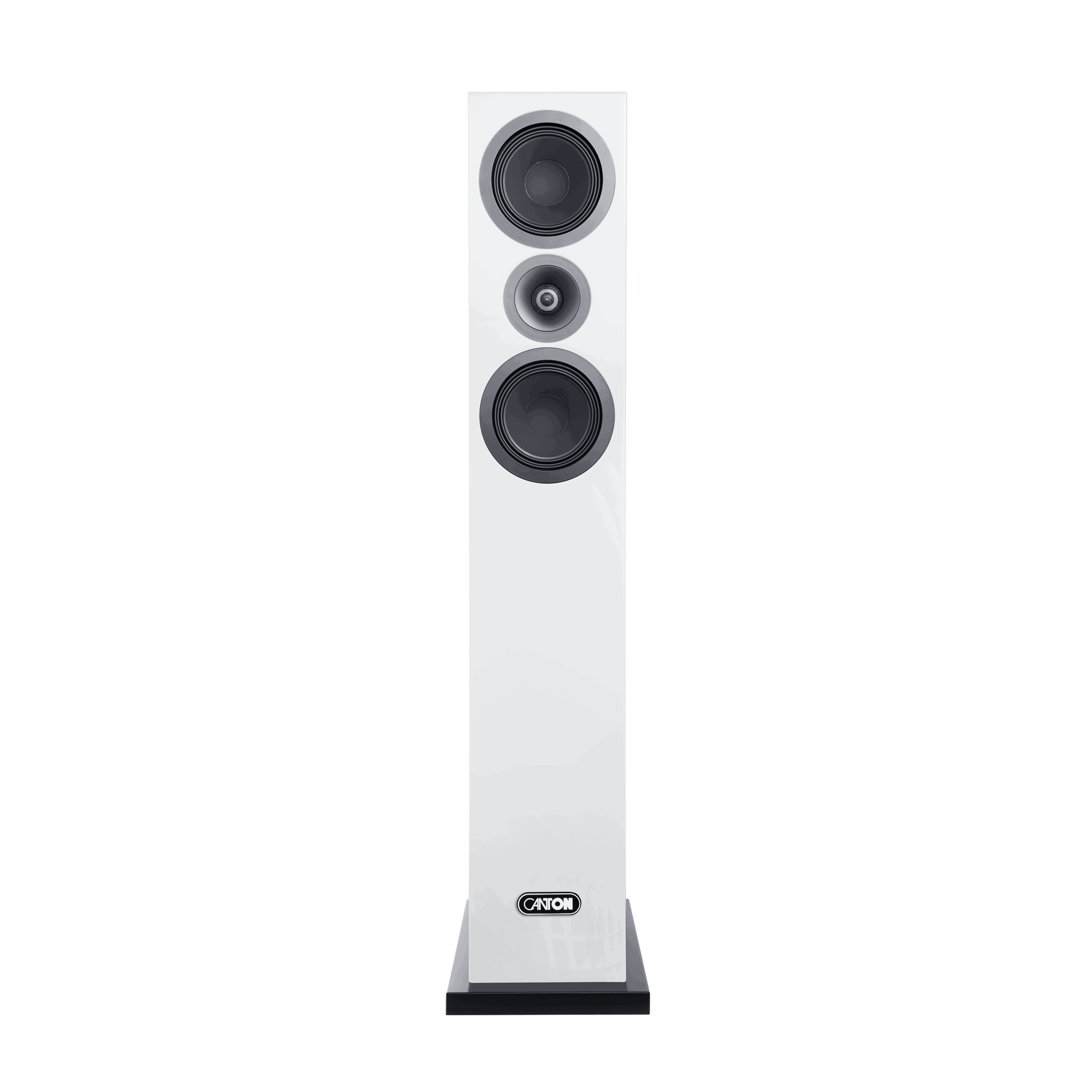 Karat GS Edition
Item no.: 04380
Shipping:
Pallet
Warranty period:
5 years
Packing dimensions:
32,5 x 56,5 x 115,5 cm
Dimensions (WxHxD):
23 x 104 x 45 cm
Acoustic principle:
3.5 way bass reflex
Tweeter material:
Aluminum Oxide Ceramic
Midrange driver quantity:
2
Midrange driver size:
154 mm
Midrange driver material:
Aluminum-Ceramic-Tungsten Black (Wave surround, TCC)
woofer material:
Cellulose-Graphite
Nominal load capacity:
180 watts
Music load capacity:
340 watts
Transmission range:
20...40.000 Hz
Front cover material:
fabric cover
Level adjustment tweeter:
no
Transmission Front Plate:
no
Unit socket included:
yes
Size supplement (WxDxH):
5x5x2,5 cm
Height-adjustable unit feet:
no
Bi-Wiring / Amping Terminal:
yes
Extended special features
Mounting type front cover:
magnet mounting
Terminal banana plug suitable:
no
Preparation for wall mounting:
no
Wall mounting possible:
no
Suitable for ceiling mounting:
no