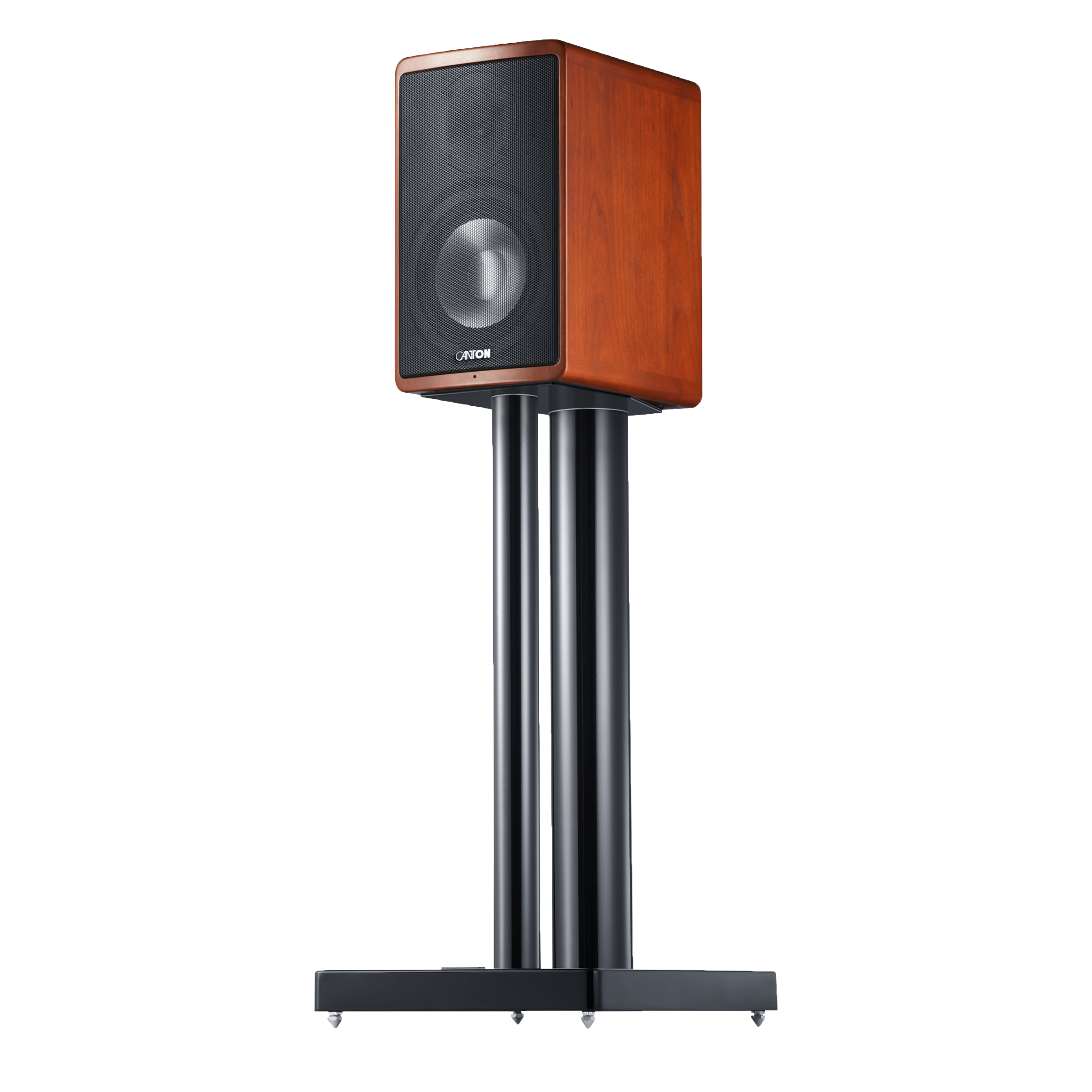 Ergo 620
Compact speaker
Find a distributor
Informations
2-way bass reflex system
Aluminum technology
70 watts
20,5 x 34 x 27,5 cm (W x H x D)
Item no.: 02495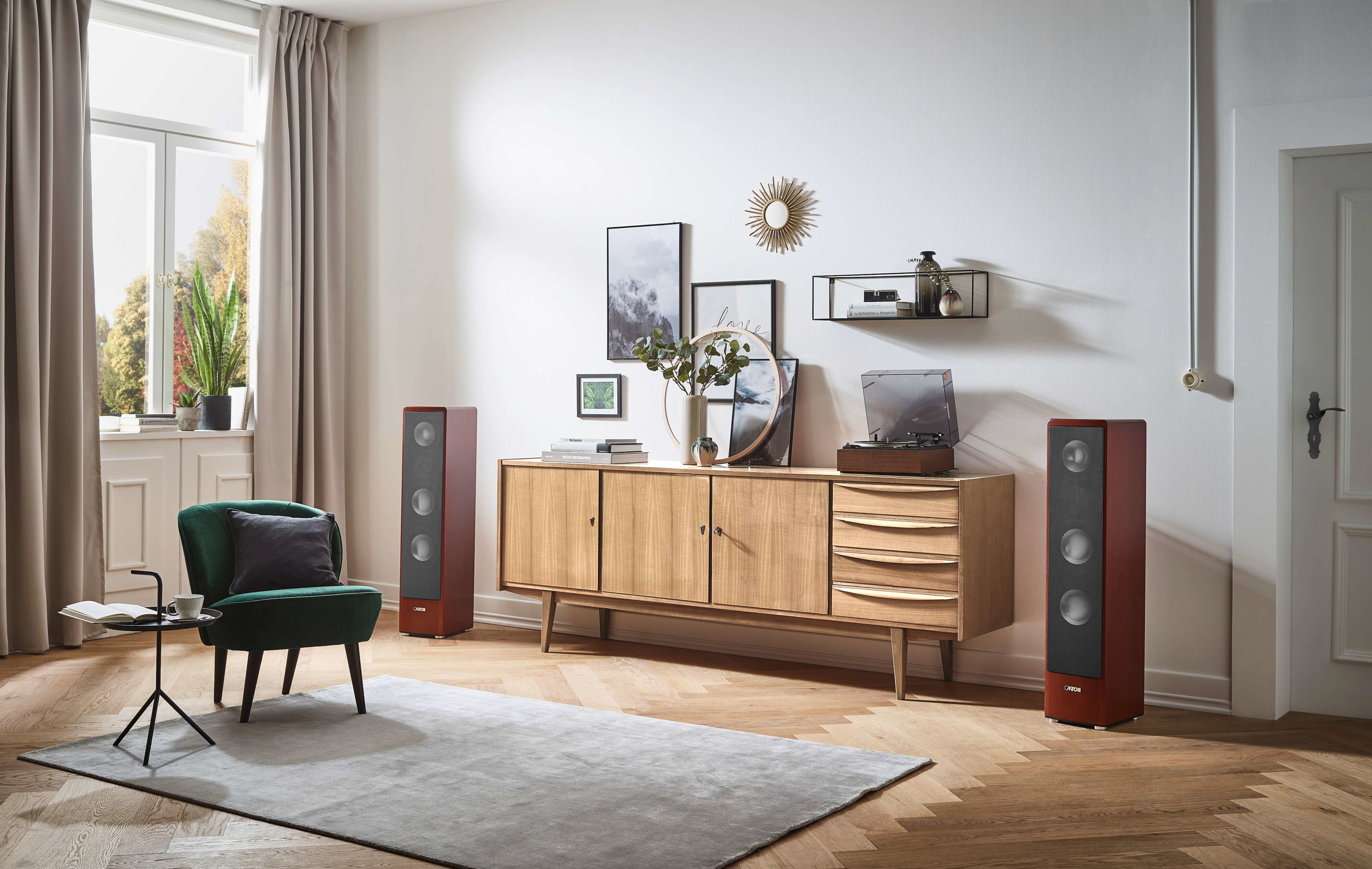 Classic: its appearance
It's the original and the oldest series in the house of Canton: our Ergo is the epitome of a classic hi-fi loudspeaker with noble ingredients and a classy appearance. It has never changed its character over the years and yet the Canton Ergo is at the cutting edge of technology. It is constantly being optimized by our developers and continually equipped with the latest technologies. Thus, the timelessly elegant construction scores with the best technical ingredients, its unmistakable design with high-quality real wood veneer and characterful aluminum front panels and the incomparably good Canton sound. The 2-way bass reflex compact speakers Ergo 620 inspire with excellent sound characteristics, offer themselves through their balance for all styles of music and visually enhance any living space.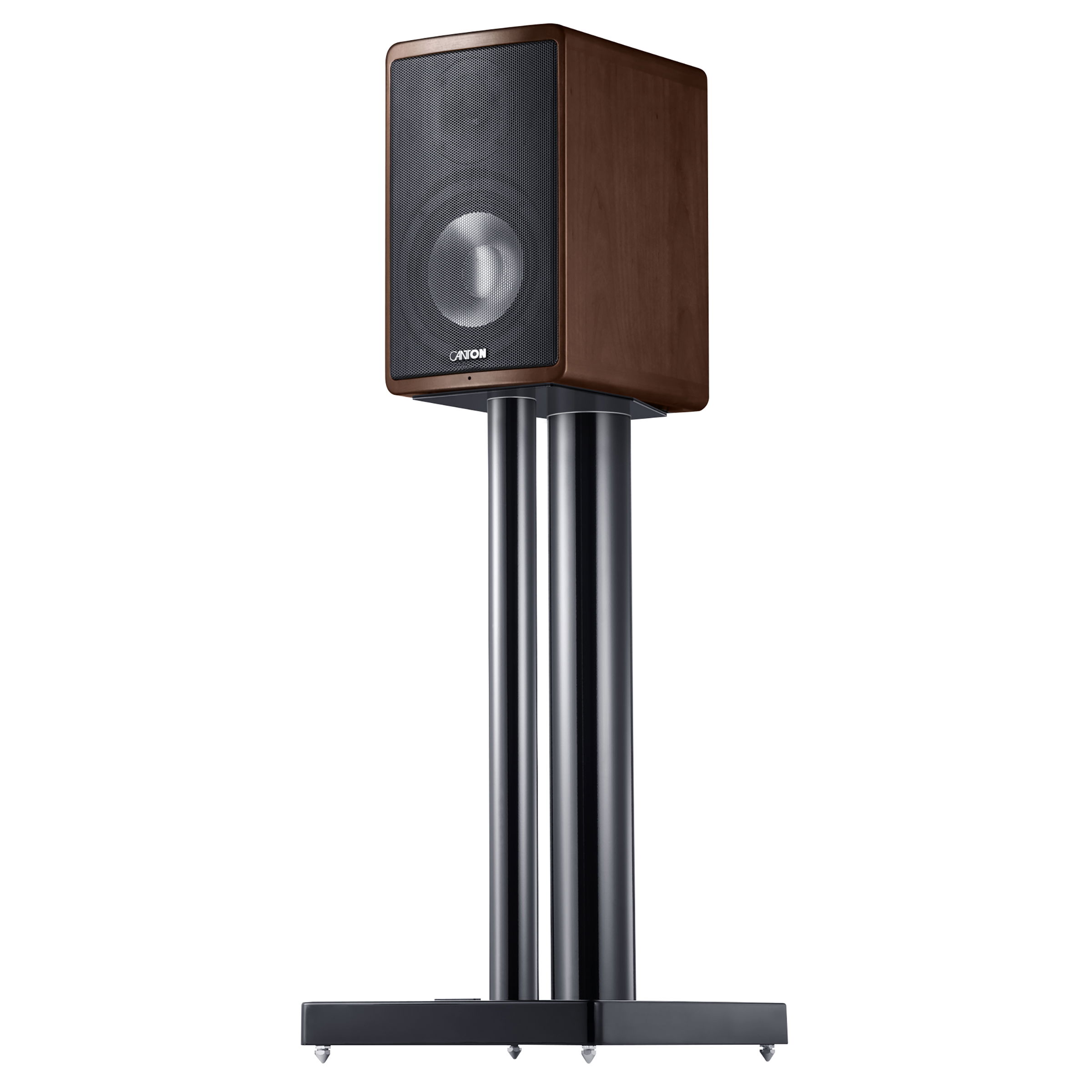 State-of-the-art: their technology

In addition to their classic elegance, the Ergo 620 are distinguished by their high degree of technical maturity: for example, the mature and well-proven aluminum-manganese tweeters and high-quality aluminum woofer chassis ensure an accurate sound image with impressive dynamic capabilities. The speakers are very solidly built, with multiple internal bracing and high-quality internal cabling. Selected crossover components and strategically placed damping of the enclosures optimize the sound of the 20.5-centimeter-wide and 7.5-kilogram compact speakers. A 174 mm bass-midrange chassis with a light and stiff aluminum cone and powerful drive ensures powerful and precise bass in the optimally dimensioned housing volume. With a bass response and dynamics that are probably unique in this size and price class thanks to the triple folded wave surround. The perfect playing partner is our sophisticated 25 mm dome tweeter, which scores with excellent fine resolution and detailed sound image with their listeners.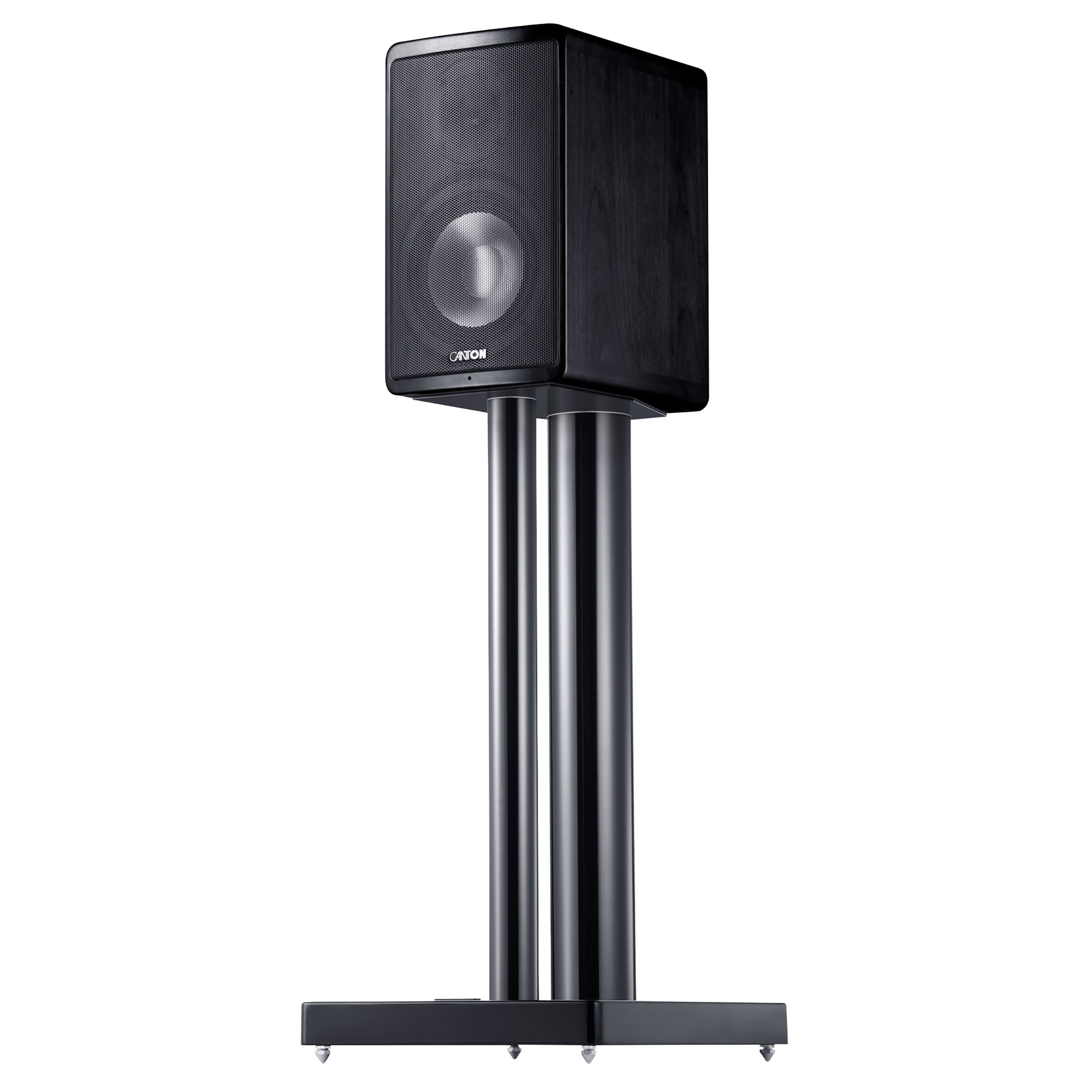 34 centimeters high, 20.5 centimeters wide and 27.5 centimeters deep are the compact Ergo 620 models. Like all of our loudspeakers, they are manufactured in our factory in Weilrod in the Taunus region of Germany. In this way, we maintain the necessary quality standards, minimize tolerances, eliminate any defects and meet the high sound requirements for our speakers. The Ergo loudspeaker models are finished by hand in numerous work steps and at the end of production they shine in timeless elegance - optionally in the noble real wood veneer variants "Cherry", "Wenge" or "Ash". The high-quality aluminum front grille gives the Ergo 620 its own characteristic face. If necessary, it can be removed to reveal the velvet-covered baffle. 24 carat gold-plated, stable screw terminals ensure optimal and long-term stable signal transmission.
Ergo 620
Technical specifications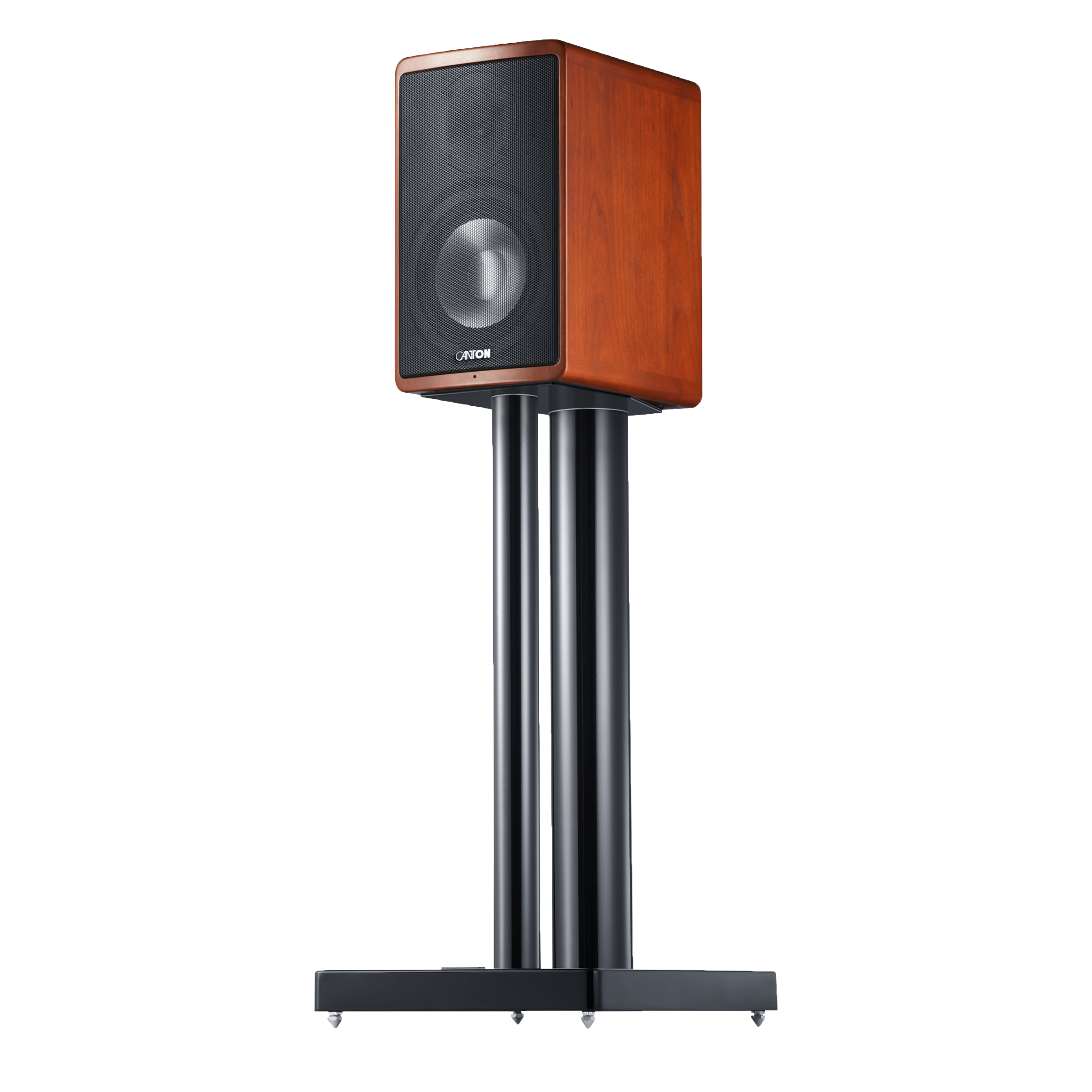 Ergo 620
Item no.: 02495
Shipping:
Package
Warranty period:
5 years
Available accessories:
Loudspeaker stand LS 660
Packing dimensions:
48,5 x 39,5 x 41 cm
Packing weight:
16,245 kg
Dimensions (WxHxD):
20.5 x 34 x 27.5 cm (8.1'' x 13.4'' x 10.8'') cm
Acoustic principle:
2-way bass reflex
Principle passive resonator:
Bass reflex
Radiation direction resonator:
Backfire
Tweeter material:
Aluminium-manganese
Woofer/Midrange driver quantity:
1
Woofer/Midrange driver size:
174 mm
Woofer/Midrange driver material:
Aluminium
Nominal load capacity:
70 watts
Music load capacity:
130 watts
Transmission range:
33...40.000 Hz Hz
Crossover frequencies:
3.000 Hz Hz
Impedance:
4...8 ohms ohm
Efficiency 2.83V/1m:
86.5 db db
Front cover material:
Aluminum
Level adjustment tweeter:
no
Transmission Front Plate:
no
DC switch technology:
yes
Height-adjustable unit feet:
no
Bi-Wiring / Amping Terminal:
yes
Cabinet surface:
Real wood veneer
Extended special features
Terminal contact material:
Gold-plated
Mounting type front cover:
Plugged
Terminal banana plug suitable:
yes
Preparation for wall mounting:
no
Wall mounting possible:
no
Suitable for ceiling mounting:
no