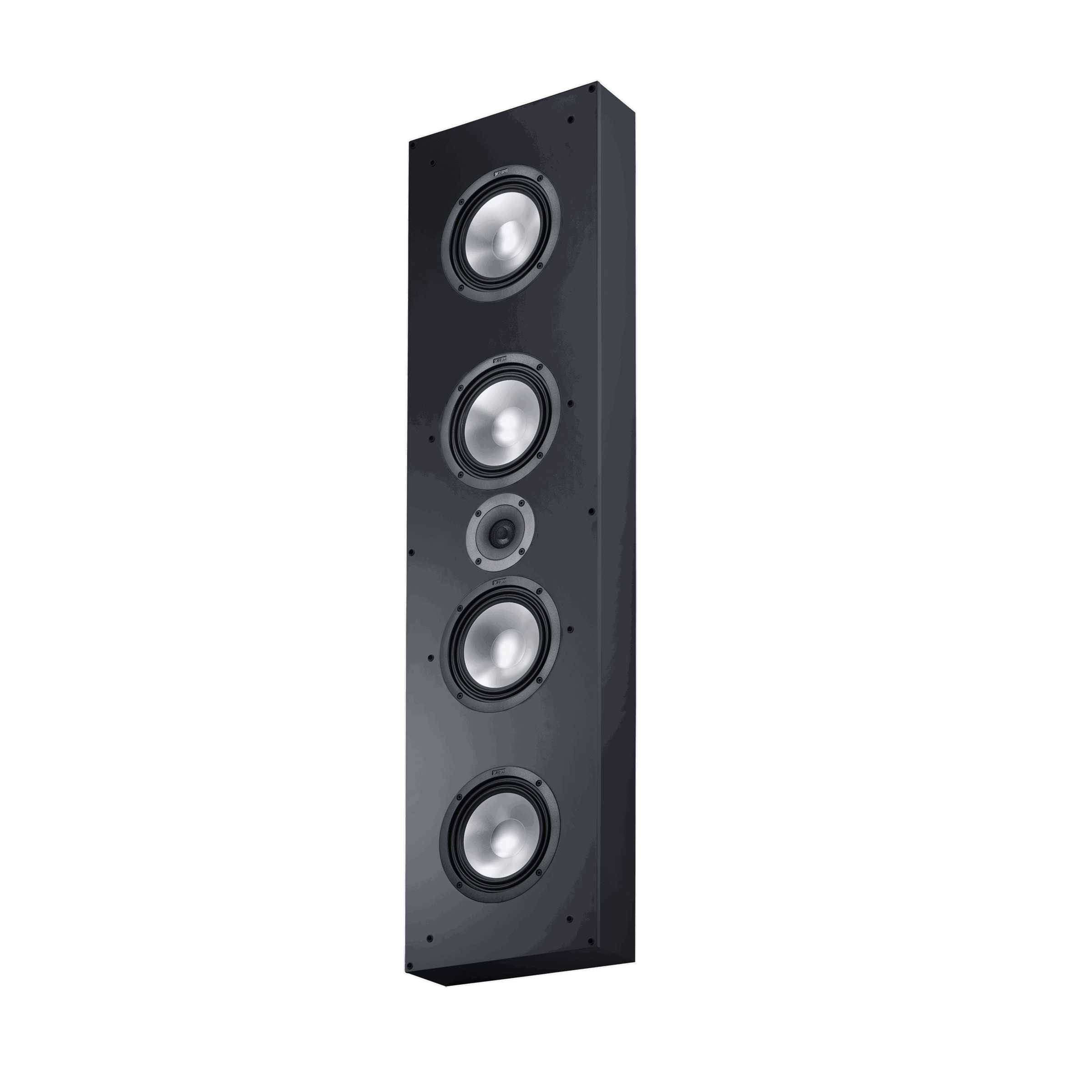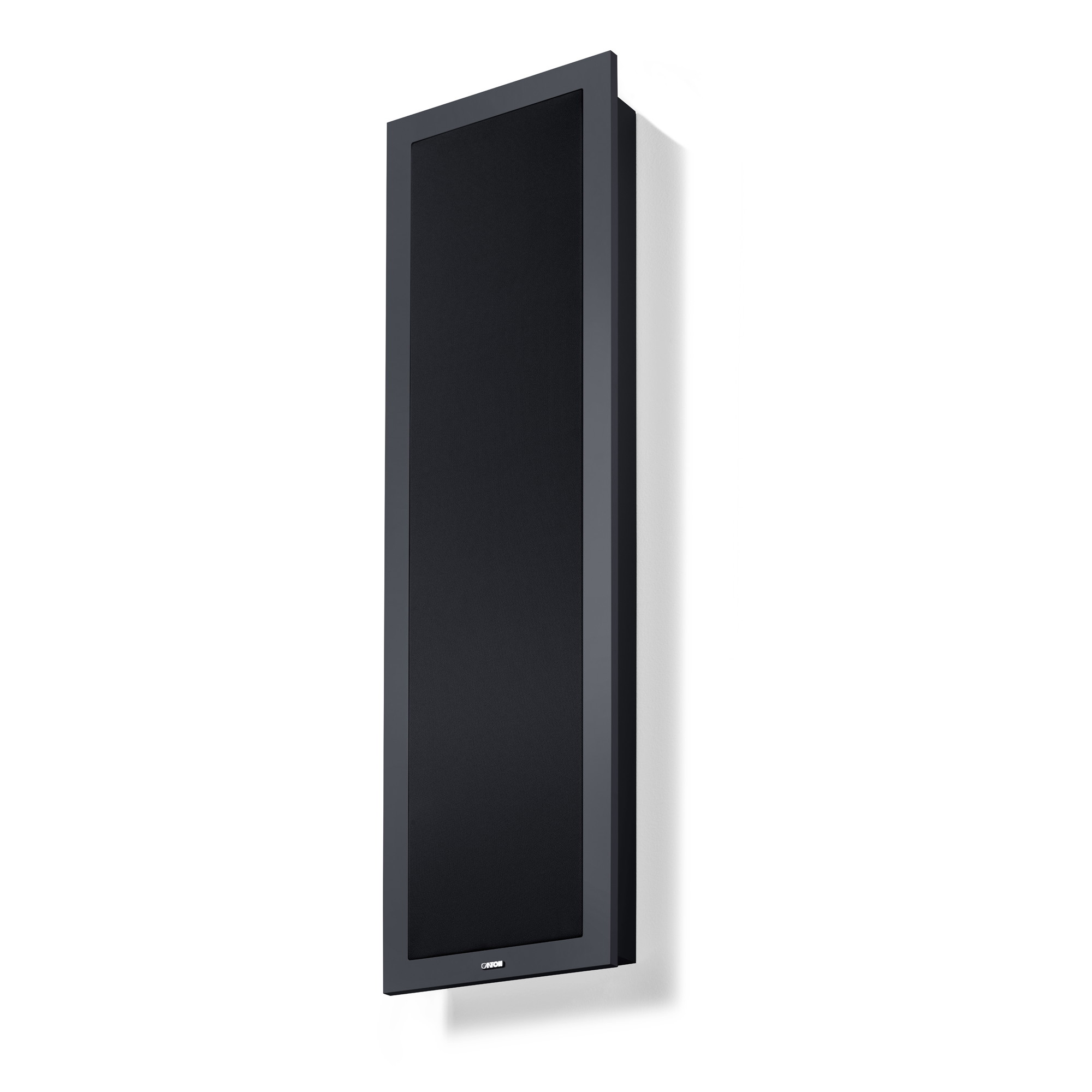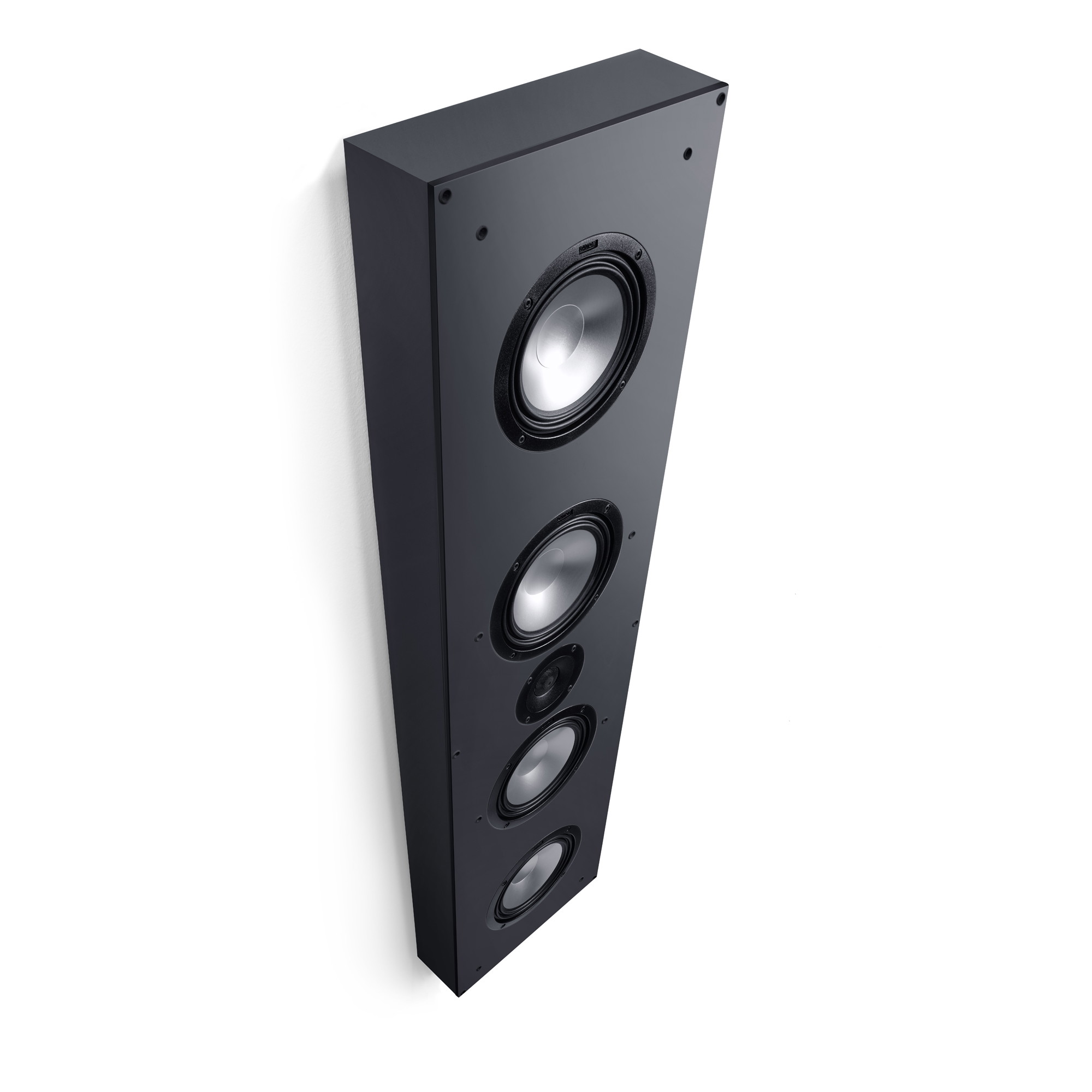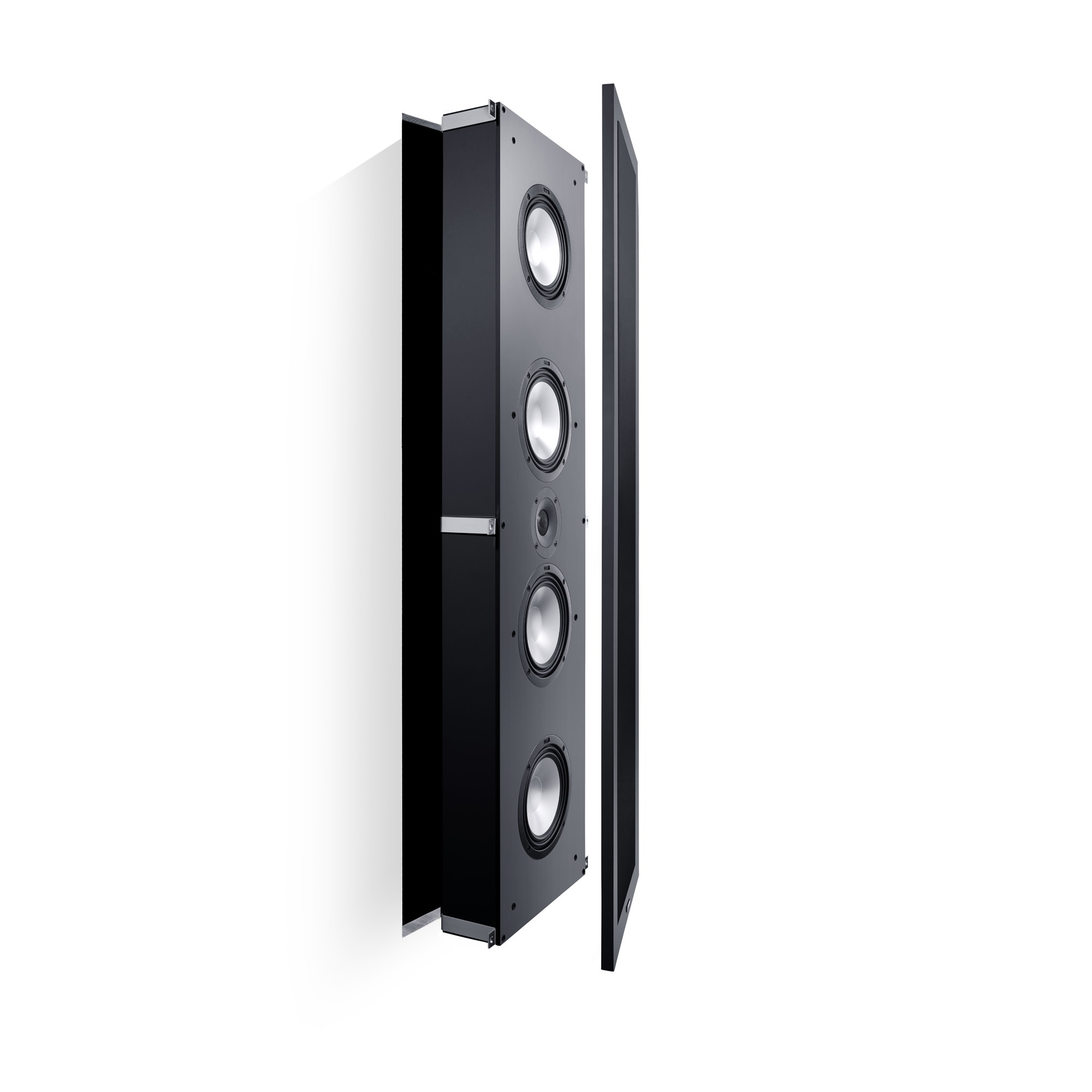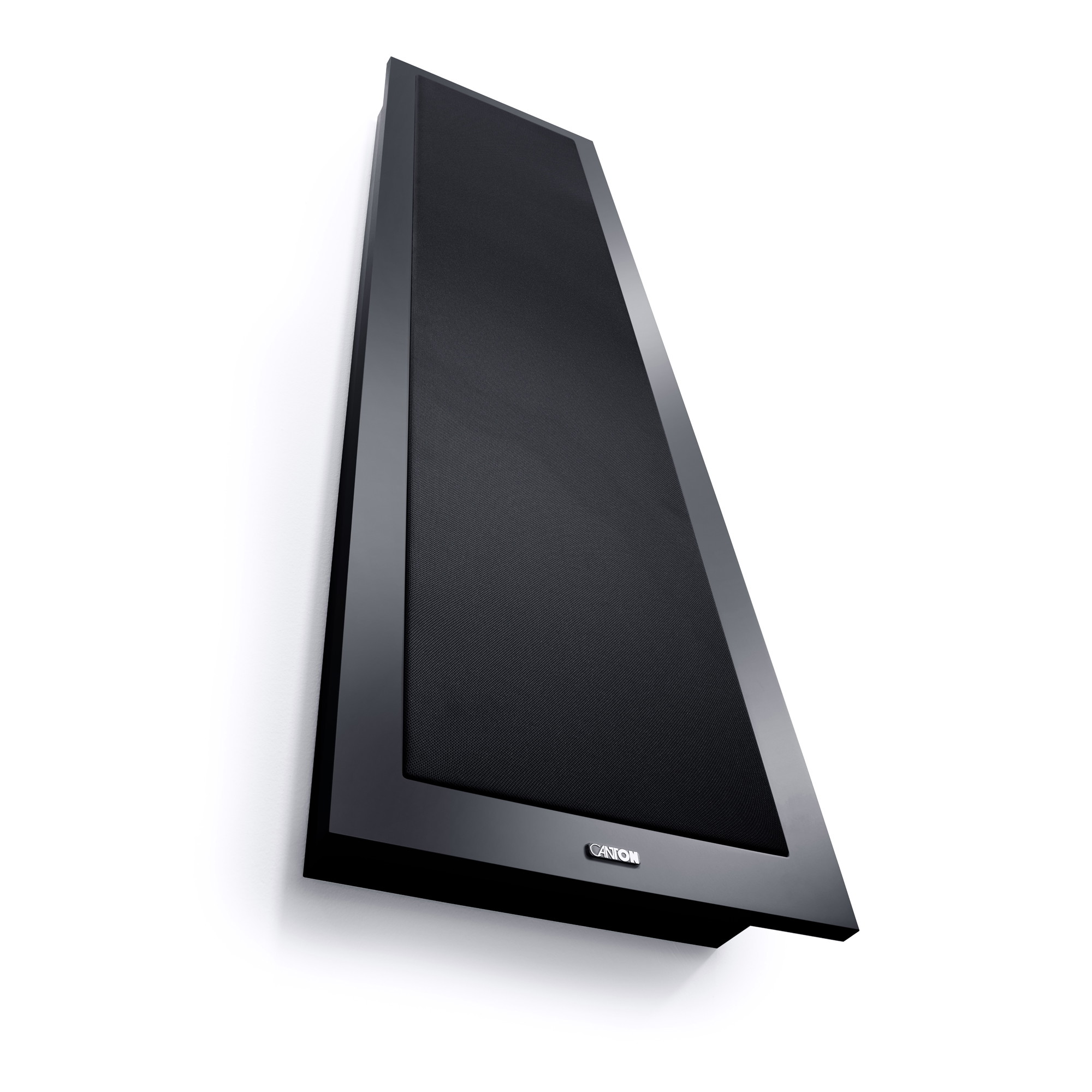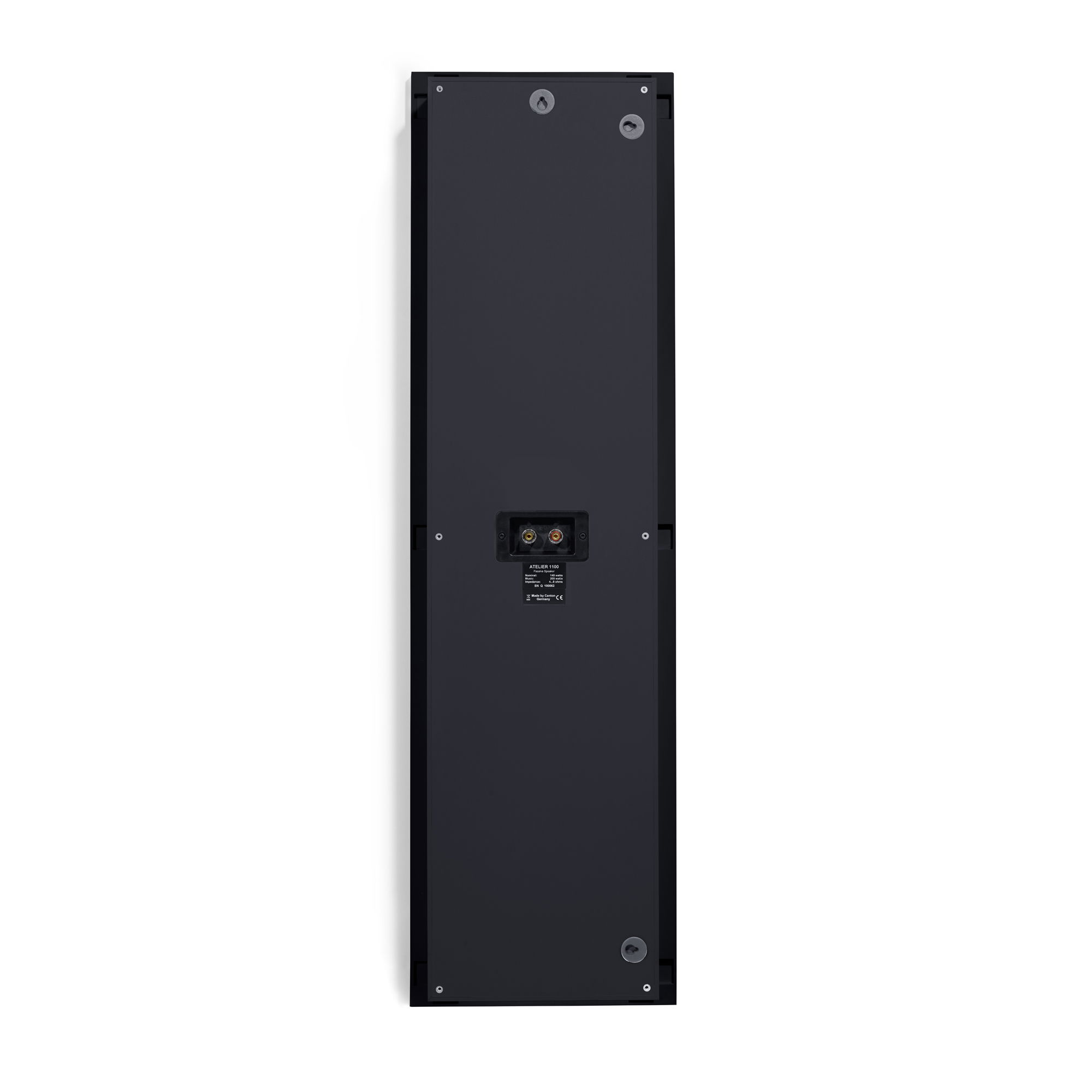 Atelier 1100
Center /Installation speaker
Notify me when the item is available:
Find a distributor
Informations
3-way bass reflex
200 watts
Mounting set for InWall installation
Decorative front frame
Item no.: 03809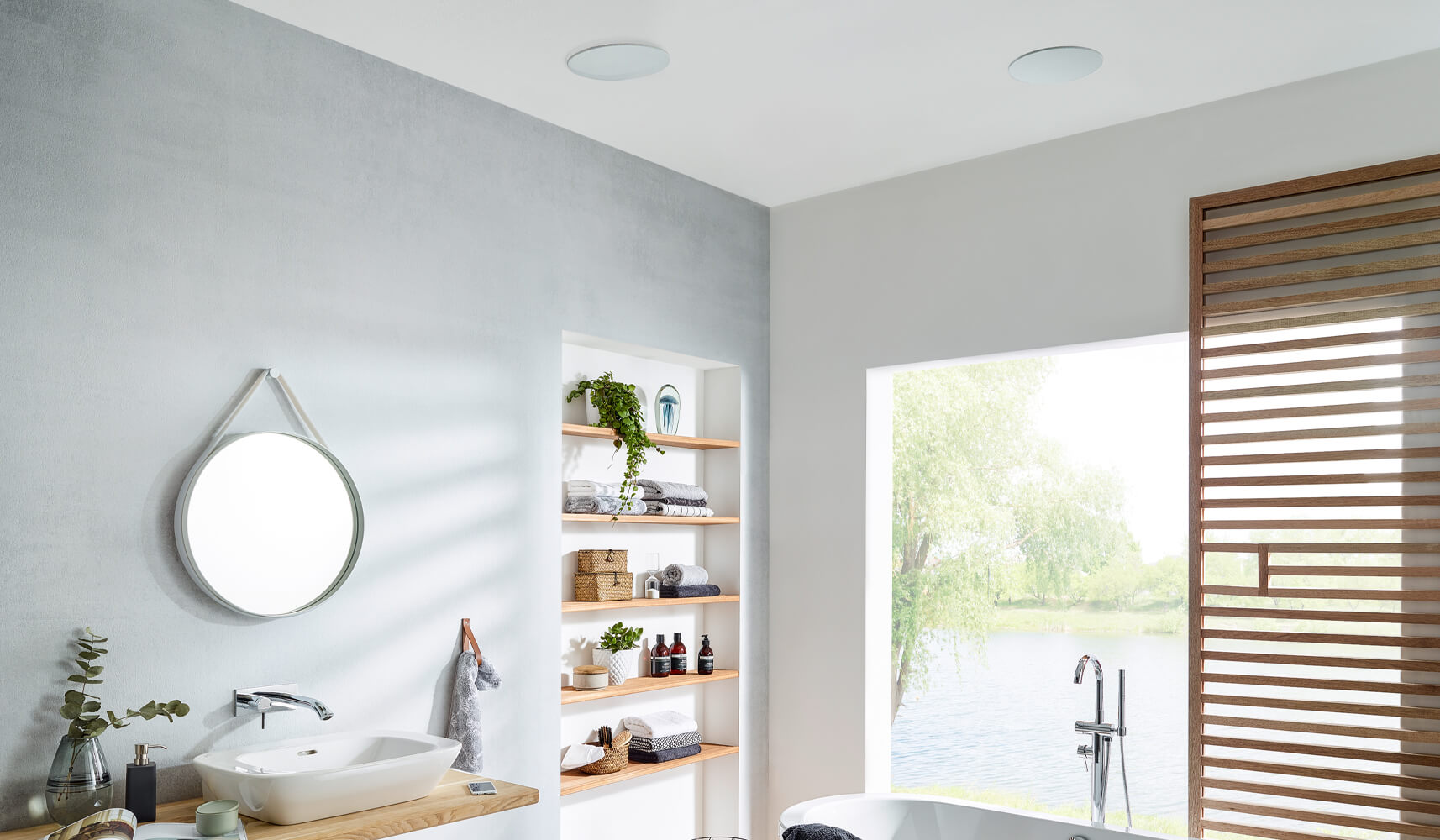 Flat and discreet
Just ten centimeters deep is our largest wall speaker from the Atelier family. The flagship Atelier 1100 can be operated inconspicuously on or in the wall due to its flat housing and convinces from there with its balanced sound image. The InWall / OnWall speaker delivers pure dynamics through its two 174 mm woofer drivers with aluminum cones. Powerful magnet drives in combination with the suspension in the multiple folded wave surrounds guarantee a deep bass reproduction, which is effectively supported by the two 174 mm passive membranes. Our proven 25 mm tweeter with aluminum manganese dome complements the dynamic play with finely resolved highs. The wall brackets integrated in the housing makes mounting on the wall particularly easy. With the included installation kit, the Canton Atelier 1100 can alternatively be integrated into the wall. The speakers then stand out from the wall by just two centimeters - it hardly gets any flatter or more discreet than that.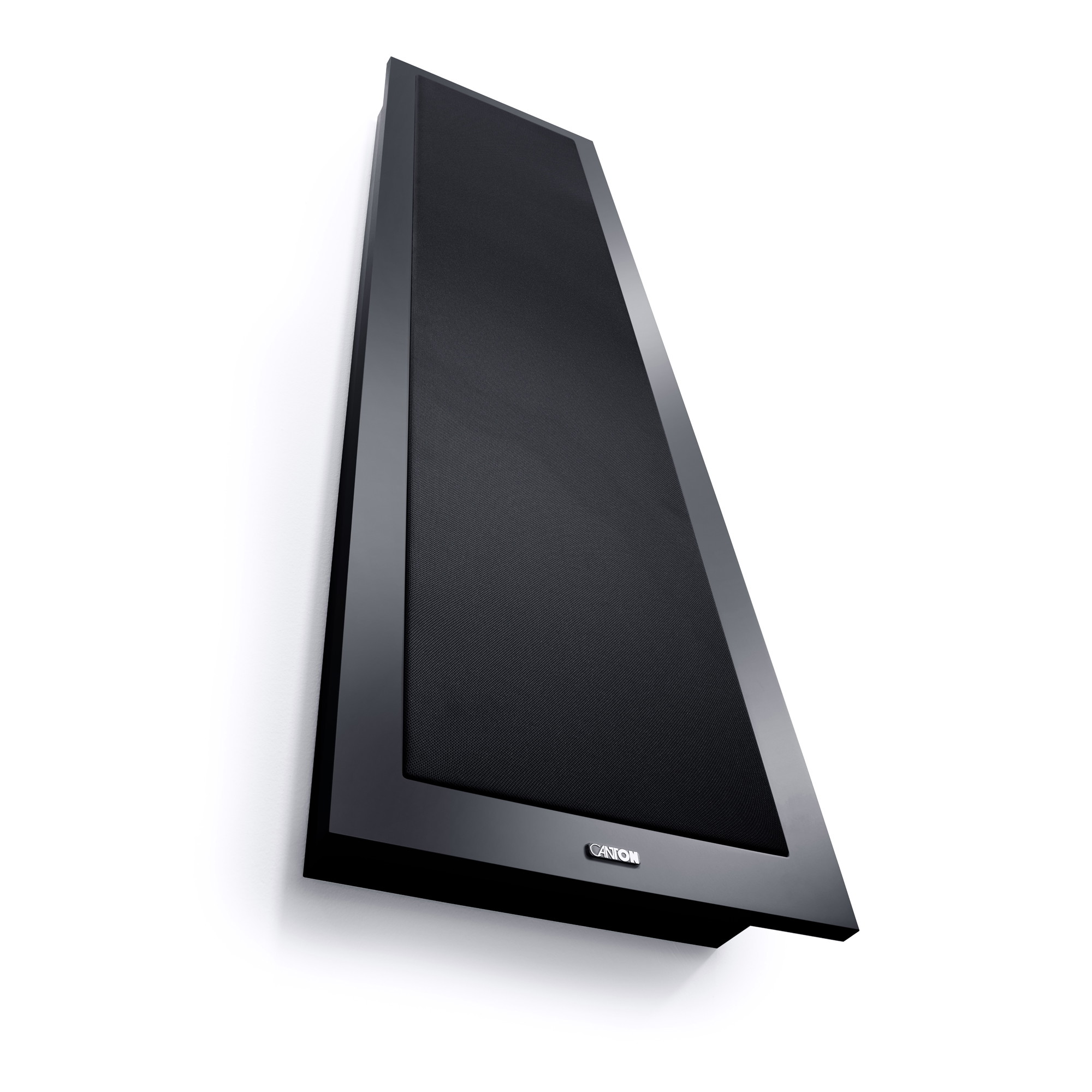 Atelier_1100_Beauty_schwarz_2017

Atelier_1100_Beauty_schwarz_2017 Superbly equipped The Atelier 1100 is a 3-way system in D'Appolito design. In the center of the flat wall speaker, our well-proven 25 mm dome tweeter with aluminum-manganese diaphragm performs its duties from 3,000 hertz. The front panel with integrated wave guide ensures optimum sound dispersion. Very close to the tweeter, the two 174 mm bass-midrange drivers with aluminum cones move, creating a very orderly and spatial sound image with precise staggering at the listening position. Two equally sized passive aluminum cones enable the powerful and tremendously deep bass reproduction from 32 Hertz. A satin-finished frame encloses the sound-neutral fabric cover. It hides the technology and emphasizes the elegant appearance of the flat wall speaker Atelier 1100.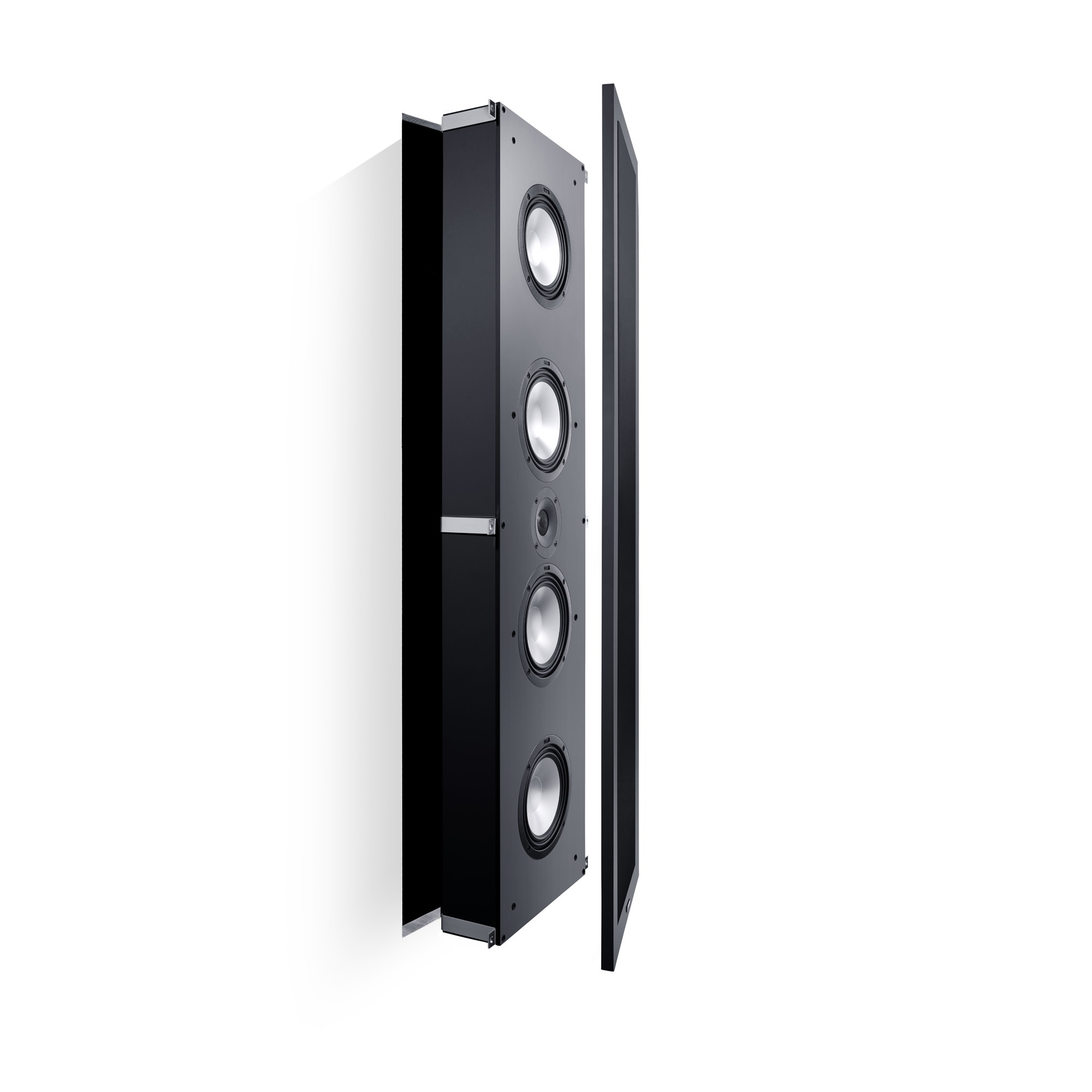 The Atelier 1100 can be mounted horizontally or vertically with the integrated wall brackets, making it equally suitable for use as a stereo or center speaker. A solid connection terminal on the back ensures a contact-safe connection of the speaker cable. Due to the integrated installation of the insulated terminal, mounting close to the wall is possible. A mounting kit for the InWall installation we supply immediately, so that you can start immediately after the purchase in your home. An ideal playing partner for the Atelier 1100 is our Canton Smart Amp 5.1, which drives the flat wall speakers to sonic excellence.
Atelier 1100
Technical specifications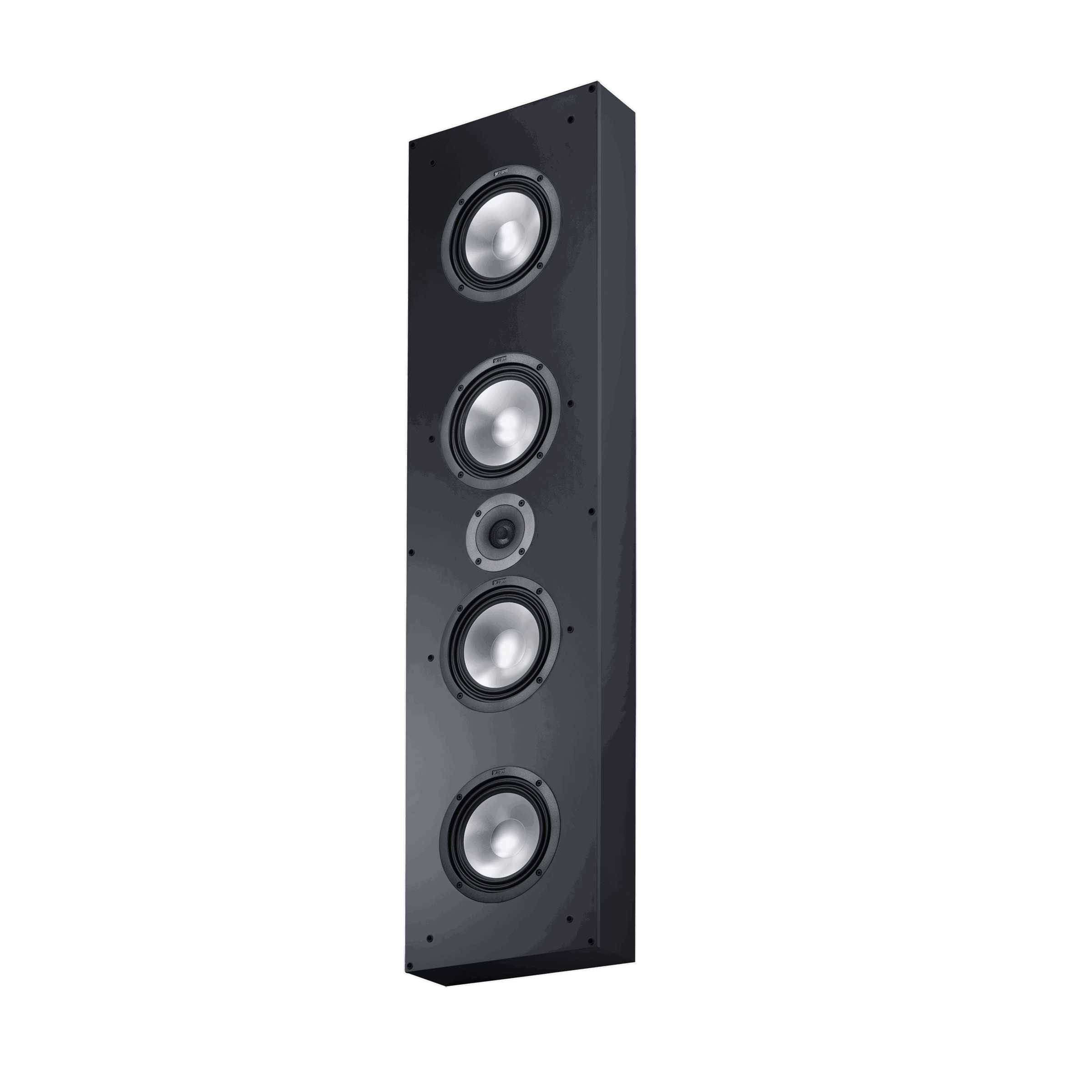 Atelier 1100
Item no.: 03809
Shipping:
Package
Warranty period:
5 years
Carton contents:
Atelier 1100 mounting set (bracket & screw set) device feet
Packing dimensions:
122 x 18 x 40,5 cm
Dimensions (WxHxD):
32,5 x 115 x 9,6 cm (12.8'' x 45.3'' x 3.8'') cm
Acoustic principle:
3-way bass reflex system (passive membrane)
Principle passive resonator:
bass reflex
Radiation direction resonator:
Frontfire
Tweeter material:
aluminium-manganese
Midrange driver quantity:
1
Midrange driver size:
174 mm
Midrange driver material:
Aluminium
Woofer/Midrange driver quantity:
2
Woofer/Midrange driver size:
174 mm
Woofer/Midrange driver material:
Aluminium (wave surround) Aluminium (passive)
woofer material:
Aluminium (wave surround) Aluminium (passive)
Nominal load capacity:
140 watts
Music load capacity:
200 watts
Transmission range:
32...40.000 Hz Hz
Crossover frequencies:
3.000 Hz Hz
Impedance:
4...8 ohms ohm
Efficiency 2.83V/1m:
89.5 db db
Woofer Wave surround:
yes
Level adjustment tweeter:
no
Transmission Front Plate:
no
Height-adjustable unit feet:
no
Bi-Wiring / Amping Terminal:
no
Extended special features
Terminal banana plug suitable:
no
Preparation for wall mounting:
yes
Wall mounting possible:
yes
Installation depth:
8,2 cm (3,2'') cm
Installation cut-out:
27.5 x 110 cm (10,8'' x 43,3'') cm
Suitable for ceiling mounting:
no