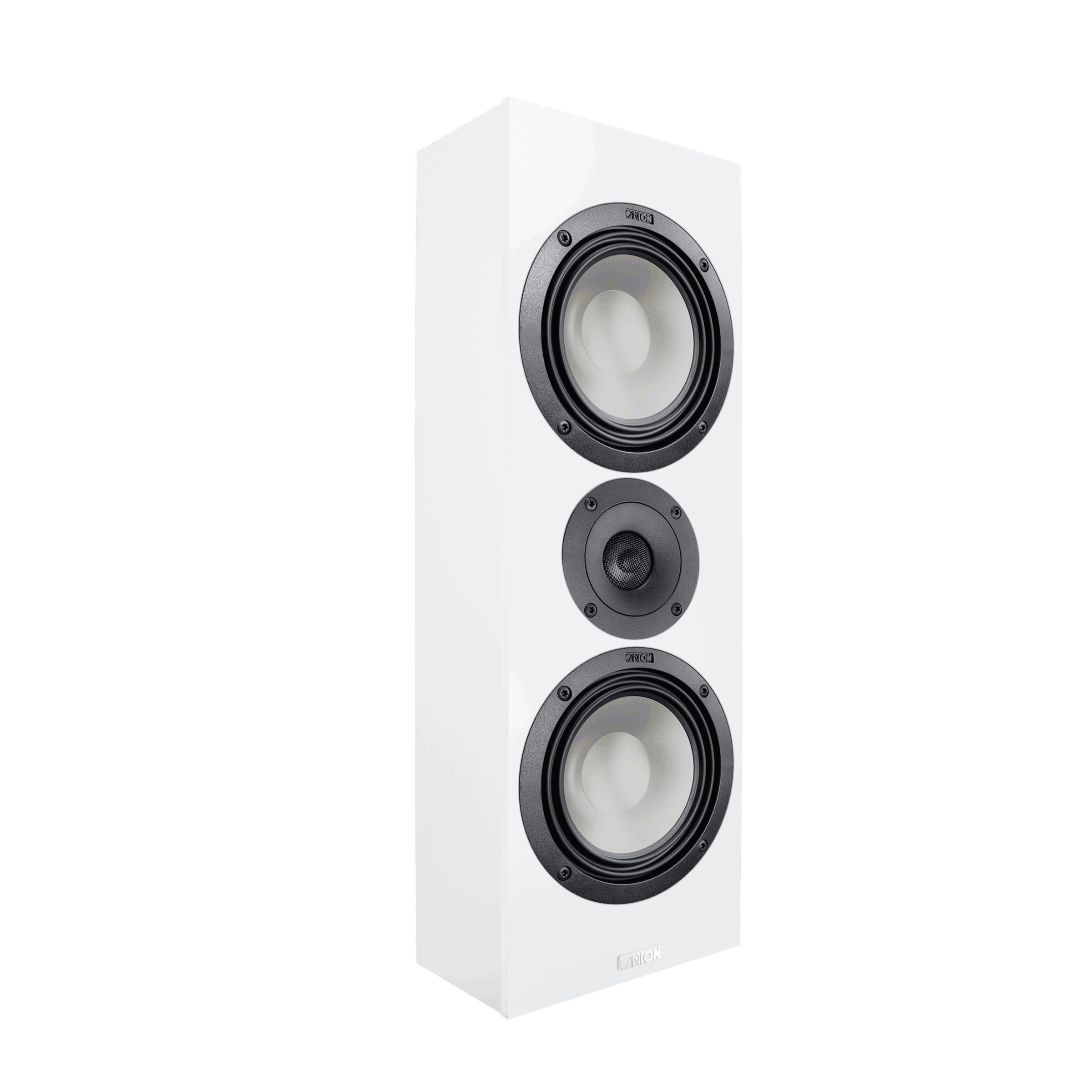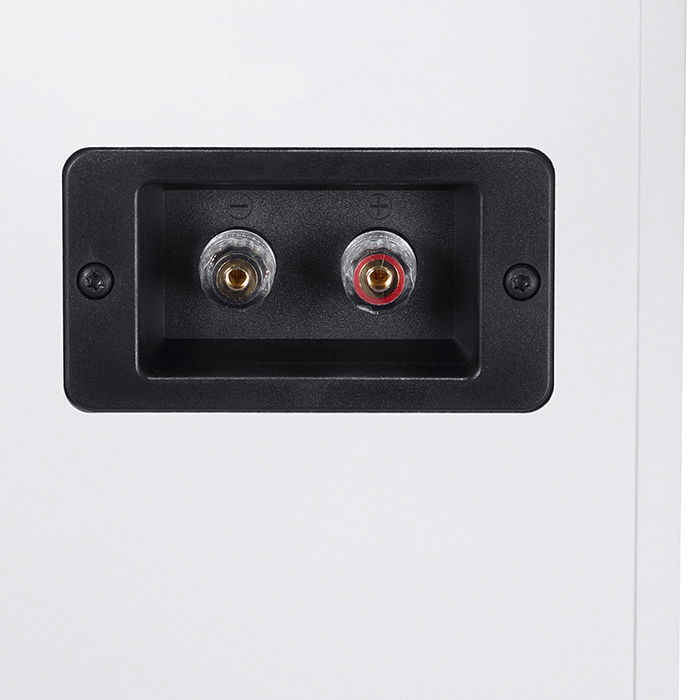 GLE 15 OnWall
OnWall speaker
Find a distributor
Informations
2-way closed
Titanium technology
110 watts
17 x 52 x 7,5 cm (W x H x D)
Item no.: 04178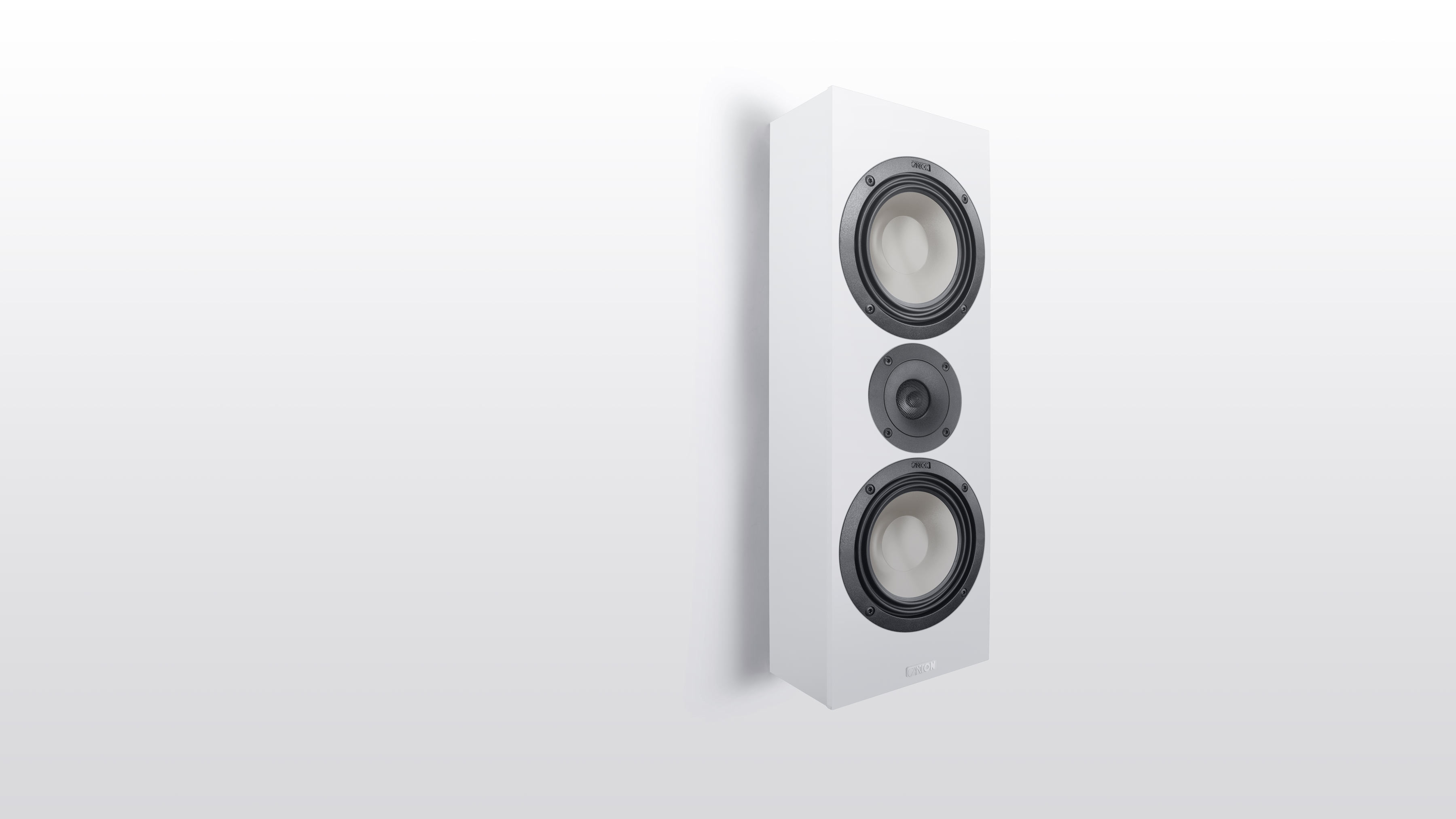 New edition - Our bestselling series
The GLE Series speakers are technically convincing and visually appealing: thanks to these qualities, the attractive and versatile GLE models have been among the most popular speakers in Europe for many years. Now we have completely revised the successful GLE model range - both visually and technically. What has remained is the strong price-performance ratio and, of course, the convincingly good Canton sound. Our GLE 15 wall-mounted loudspeaker has a particularly flat design and yet is very powerful. The extremely shallow construction depth of only 8.5 centimetres makes it possible to mount it inconspicuously on the wall - whether you operate the loudspeaker horizontally or vertically is entirely up to you. It is ideal as a stereo or effect speaker and, mounted horizontally, is perfect as a centre speaker. Thanks to the bass reflex design with passive cone, it is able to reproduce deep basses cleanly and precisely - even without an external subwoofer. Thanks to the integrated wall bracket, it can be easily mounted and delivers the best Canton sound for your living room or home cinema in no time at all. New and unique in this price and size class: Titanium speaker drivers for maximum precision and pure listening pleasure.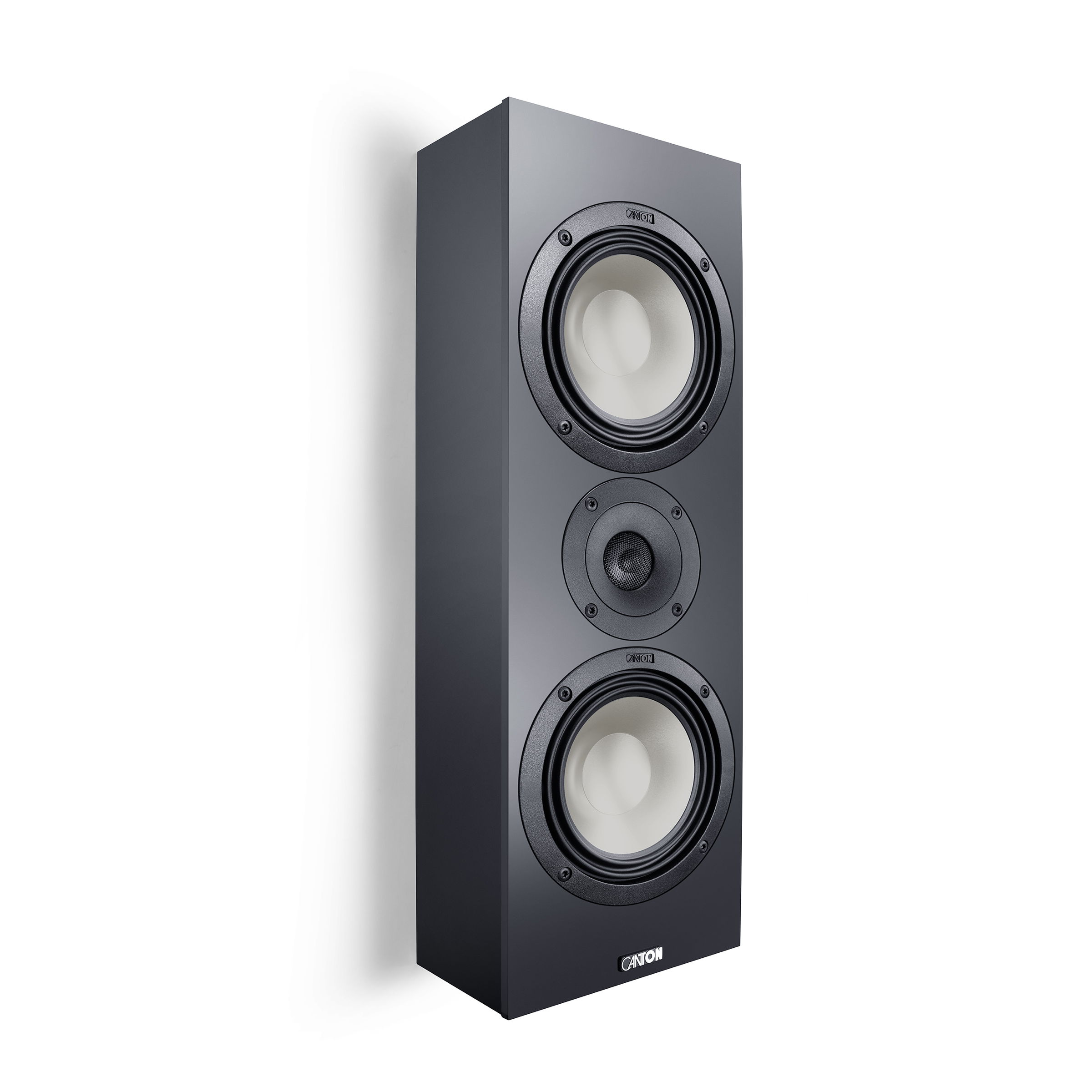 Technology: Better than ever

Striving for the best sound means a lot of hard work and the use of the latest technology. The GLE speakers benefit from the constant progress we make in loudspeaker development, both visually and technically. First and foremost, we would like to mention our outstanding titanium drivers, which have been incorporated into the current GLE series. Our aluminium-manganese tweeter system with a 25 mm dome tweeter is well proven and provides the GLE 15 with finely resolved highs and an enormously detailed sound. The ideal playing partner is the powerful 154 mm bass/midrange driver with titanium cone, which, supported by an identically sized passive cone, reproduces deep bass cleanly and dynamically. In addition, this lightweight yet extremely rigid cone provides a balanced and neutral midrange with excellent detail resolution. The bass-midrange drivers are equipped with sturdy polycarbonate baskets, powerful magnet drives and the latest generation of triple-folded wave surrounds, allowing the speakers to perform very dynamically with minimal distortion. The spectrum of the GLE 15 wall speaker reaches up to 40,000 Hertz - thanks to its precisely calculated and optimally shaped waveguide with ideal sound radiation also to the side of the speaker.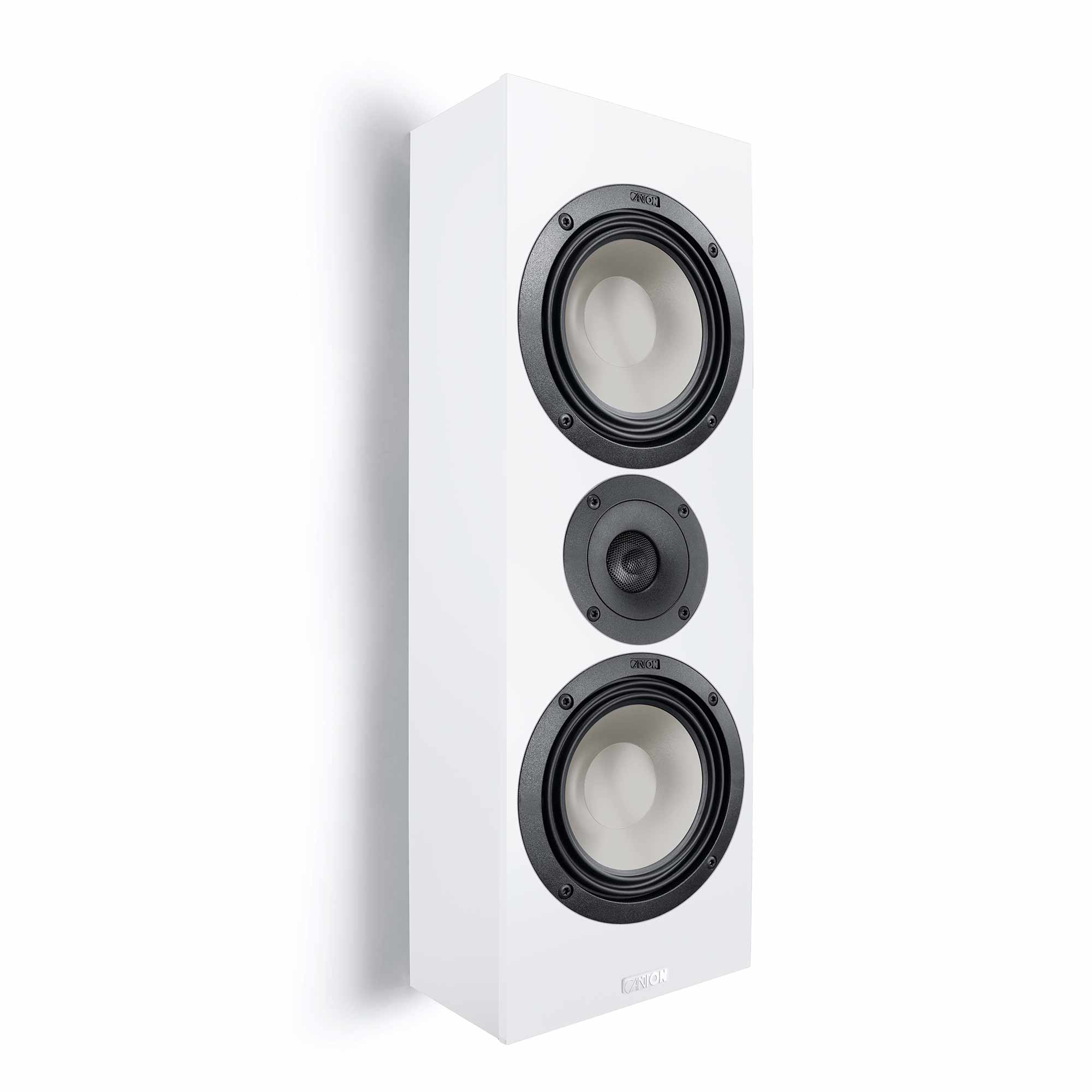 Thanks to the extremely shallow depth of the enclosures and the harmonious proportions, the neutrally and modernly designed GLE 15 2-way wall-mounted speakers can be used effectively as centre or stereo speakers without dominating the living room. The body of the flat speakers is available in "black decor" or "white decor" - depending on the chosen version, the baffle is painted black or white. Sound-neutral fabric covers magnetically hold onto the baffles and, if desired, hide the view of the fine Canton technology. The GLE 15s are only 8.5 centimetres deep, with a width of 52 centimetres and a height of 17 centimetres.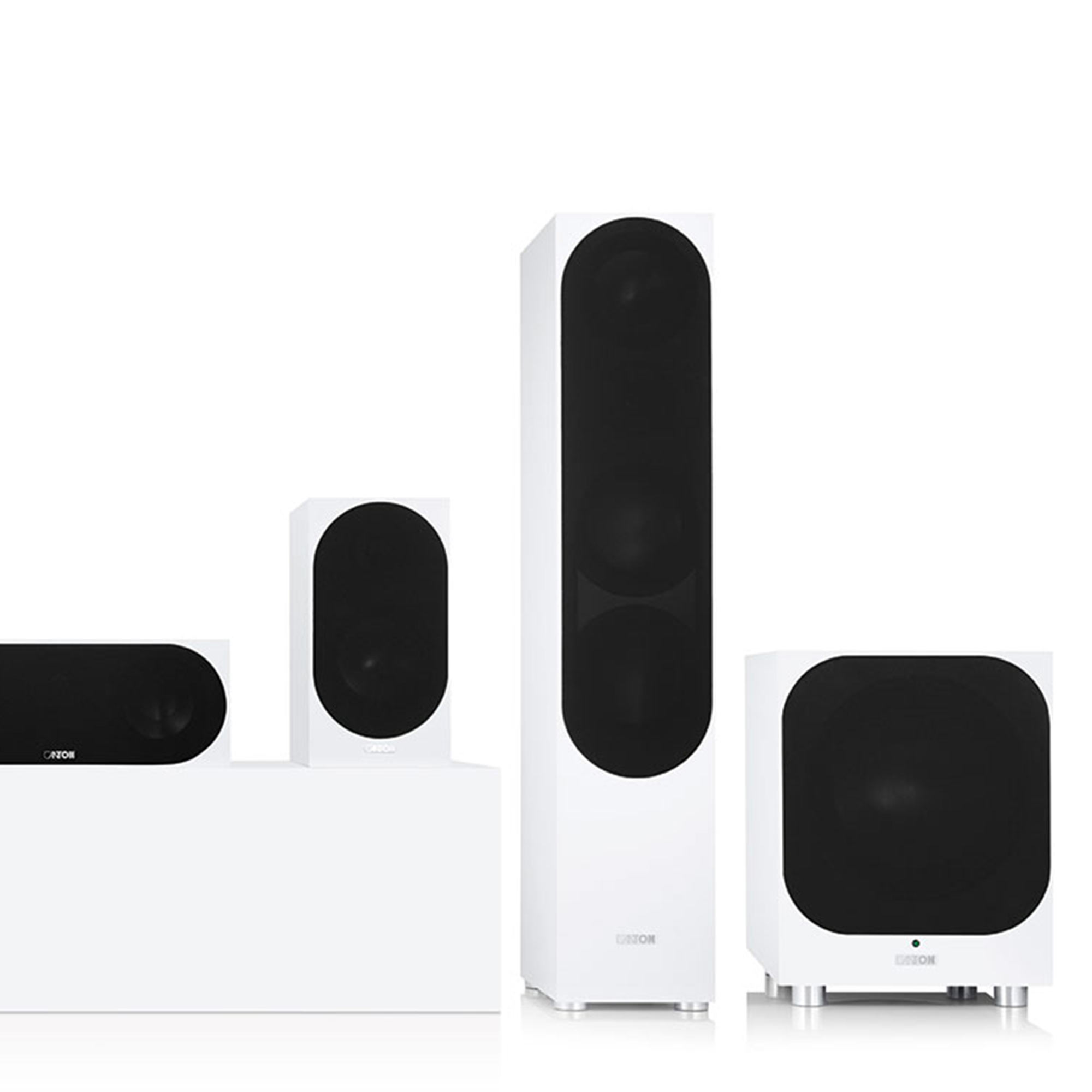 The versatile GLE 15 2-way wall speakers can be combined with other models from the GLE series to create a powerful, high-performance multi-channel home cinema system. For example, use our GLE 70 as the main speaker, combine a GLE 15 centre speaker and add a pair of GLE 10 surround speakers. The POWER SUB 12 subwoofer, an ideal match, takes over the active low-frequency part of the system and ensures powerful bass in your home cinema. Depending on your preferences and requirements, you can also put together your own personal home cinema multi-channel dream from the large GLE portfolio and experience ultimate movie fun within your own four walls. Connect your speakers to our smart electronic component Smart Amp 5.1 and take off into the wireless world of music streaming. It effortlessly replaces a classic AV receiver and offers an incomparable variety of combinations and connections - with the best sound and minimal dimensions.
GLE 15 OnWall
Technical specifications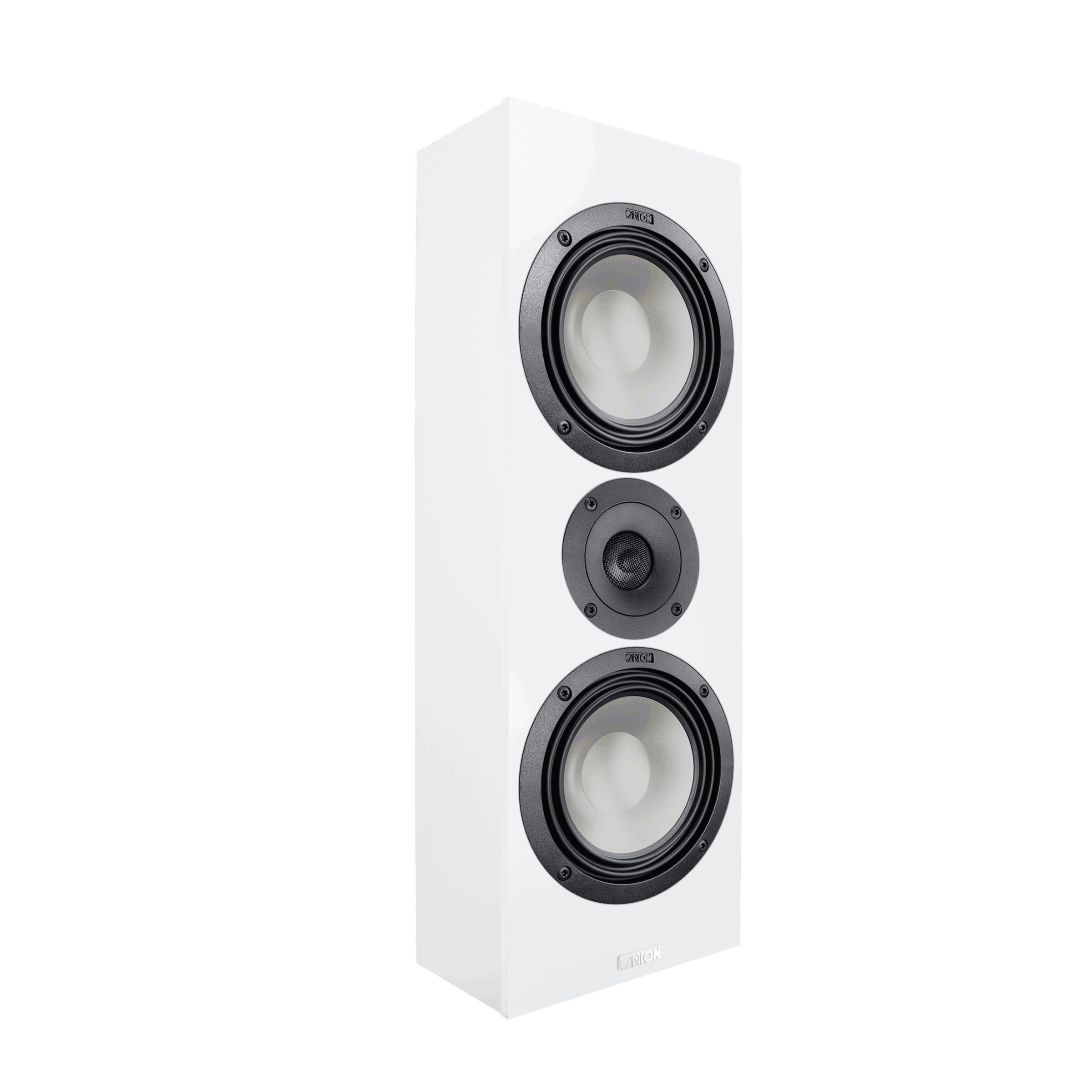 GLE 15 OnWall
Item no.: 04178
Shipping:
Package
Warranty period:
5 years
Packing dimensions:
59 x 17 x 24,5 cm
Dimensions (WxHxD):
17 x 52 x 8.5 cm (6.7'' x 20.5'' x 3.3'') cm
Acoustic principle:
2-way bass reflex with passive radiator
Tweeter material:
Aluminium-manganese
Woofer/Midrange driver quantity:
1
Woofer/Midrange driver size:
154 mm
Woofer/Midrange driver material:
Titanium
Nominal load capacity:
60 watts
Music load capacity:
110 watts
Transmission range:
43...30.000 Hz Hz
Crossover frequencies:
3.000 Hz Hz
Impedance:
4...8 ohms ohm
Efficiency 2.83V/1m:
86.5 db db
Front cover material:
oval fabric cover
Level adjustment tweeter:
no
Transmission Front Plate:
no
Height-adjustable unit feet:
no
Bi-Wiring / Amping Terminal:
no
Extended special features
Mounting type front cover:
magnet mounting
Terminal banana plug suitable:
no
Preparation for wall mounting:
yes
Wall mounting possible:
no
Suitable for ceiling mounting:
no