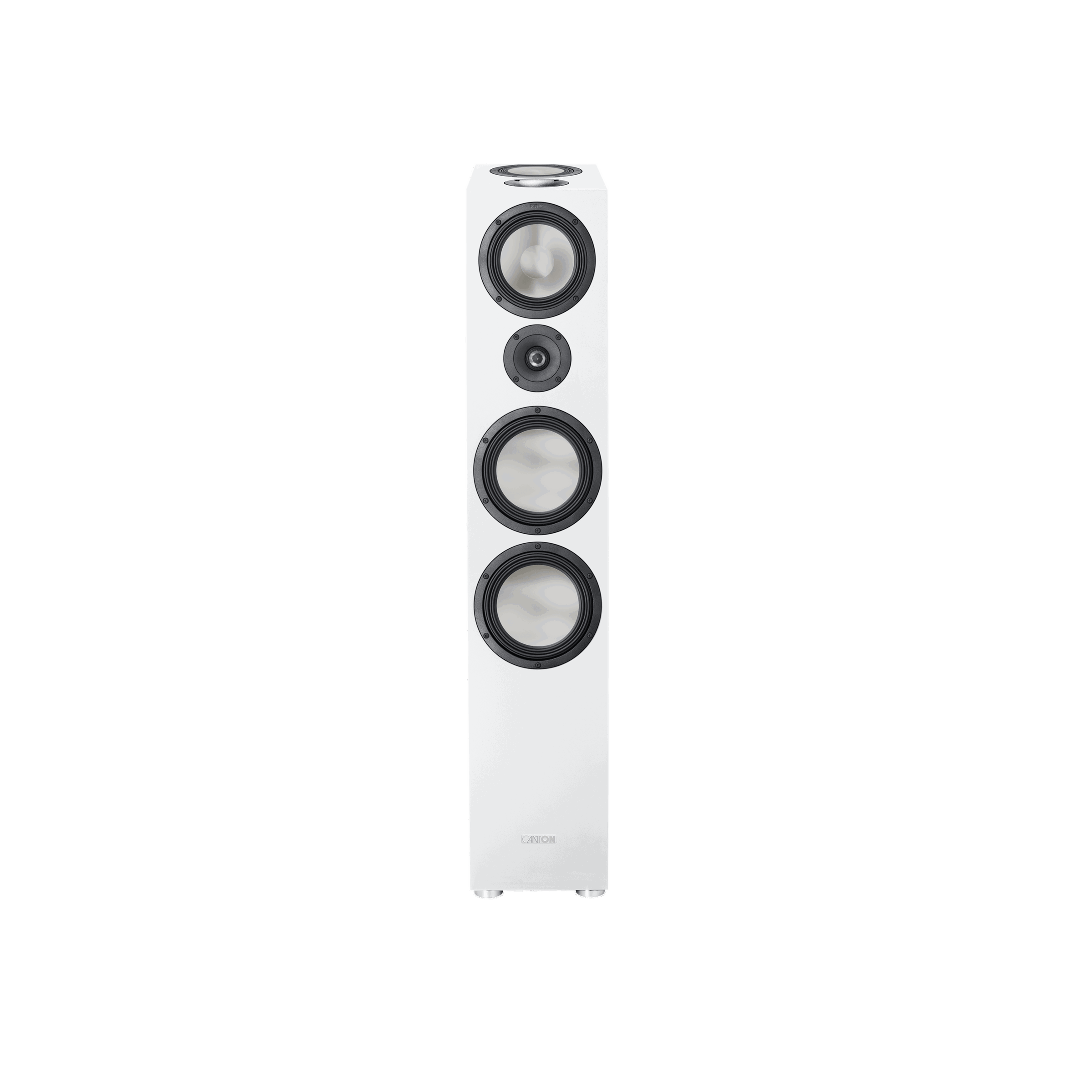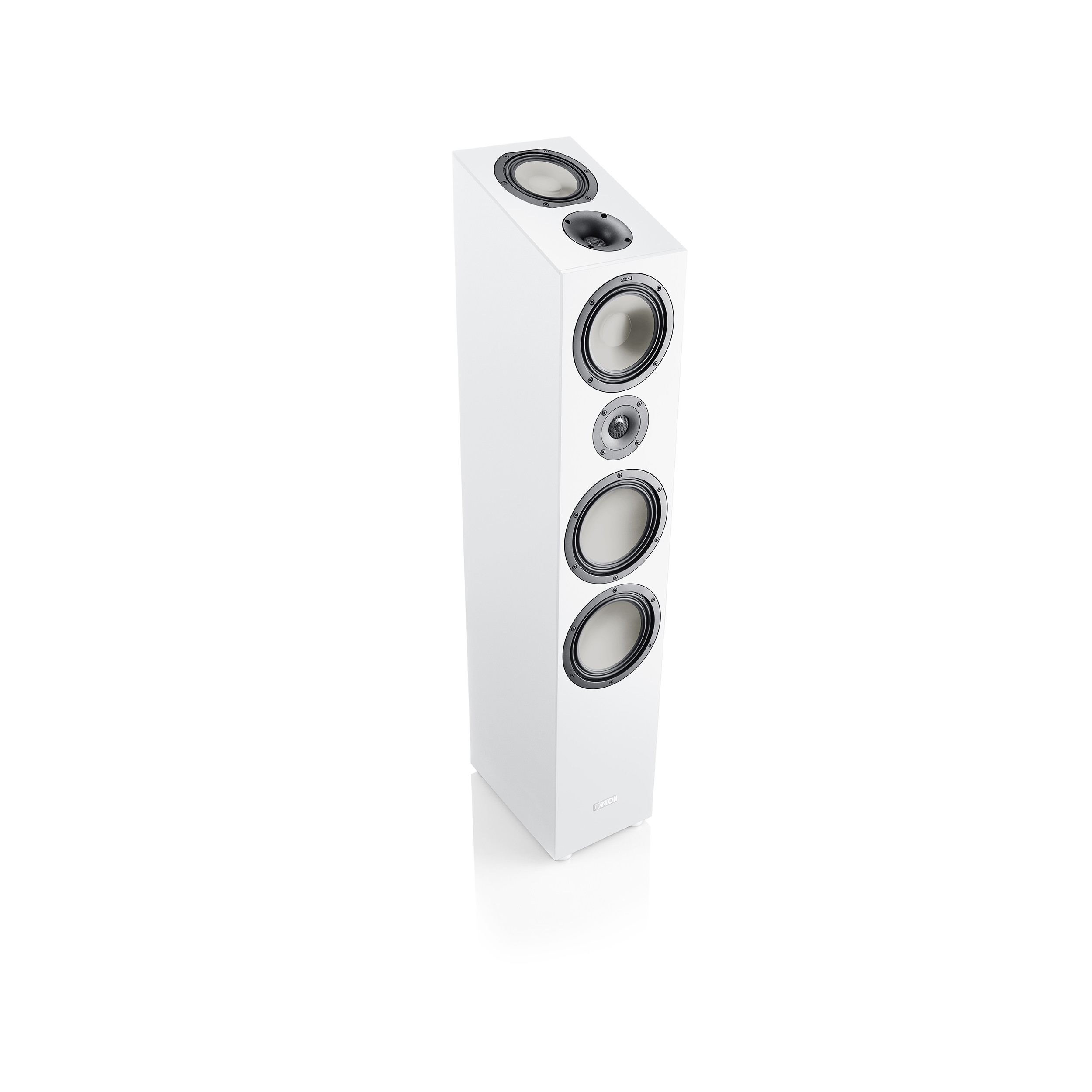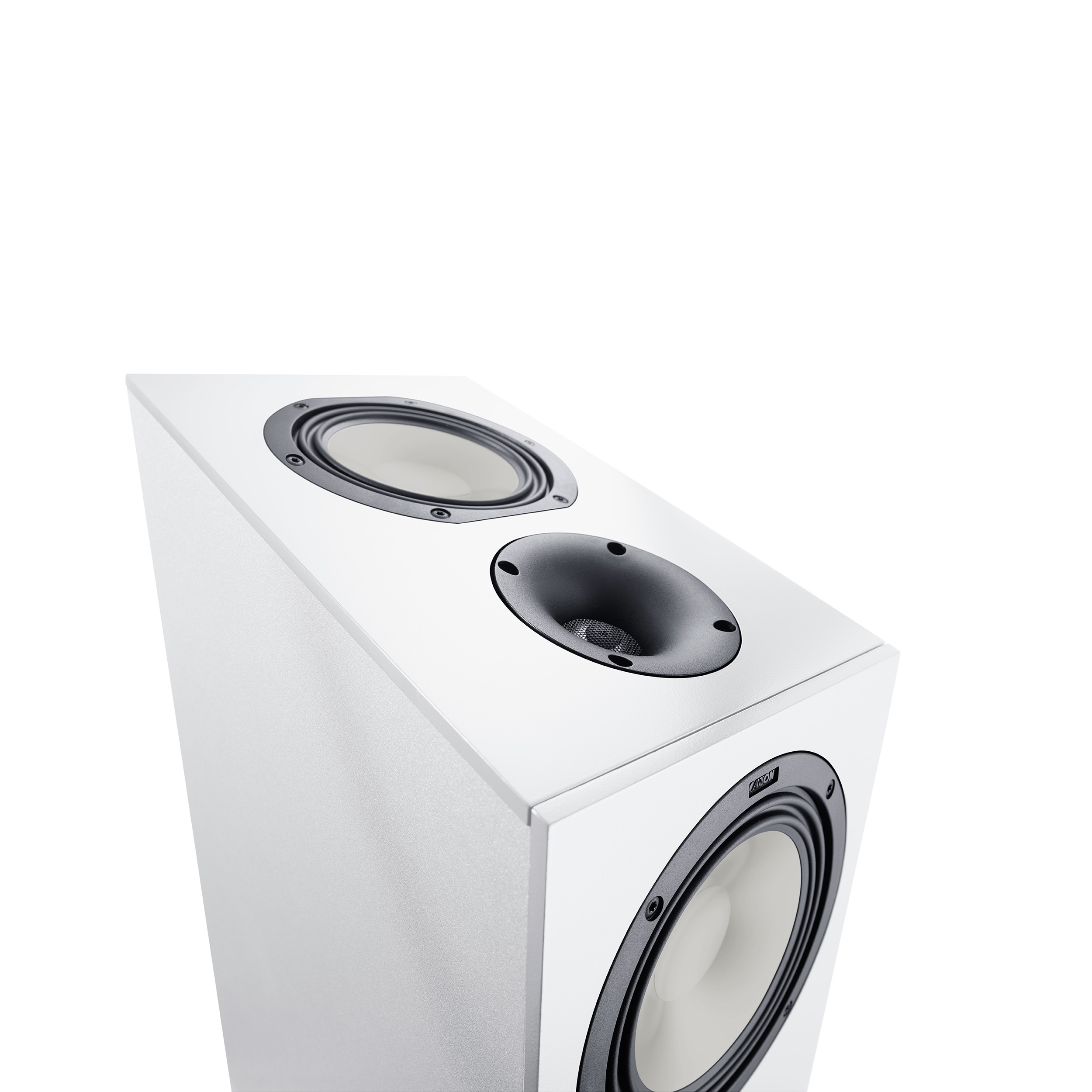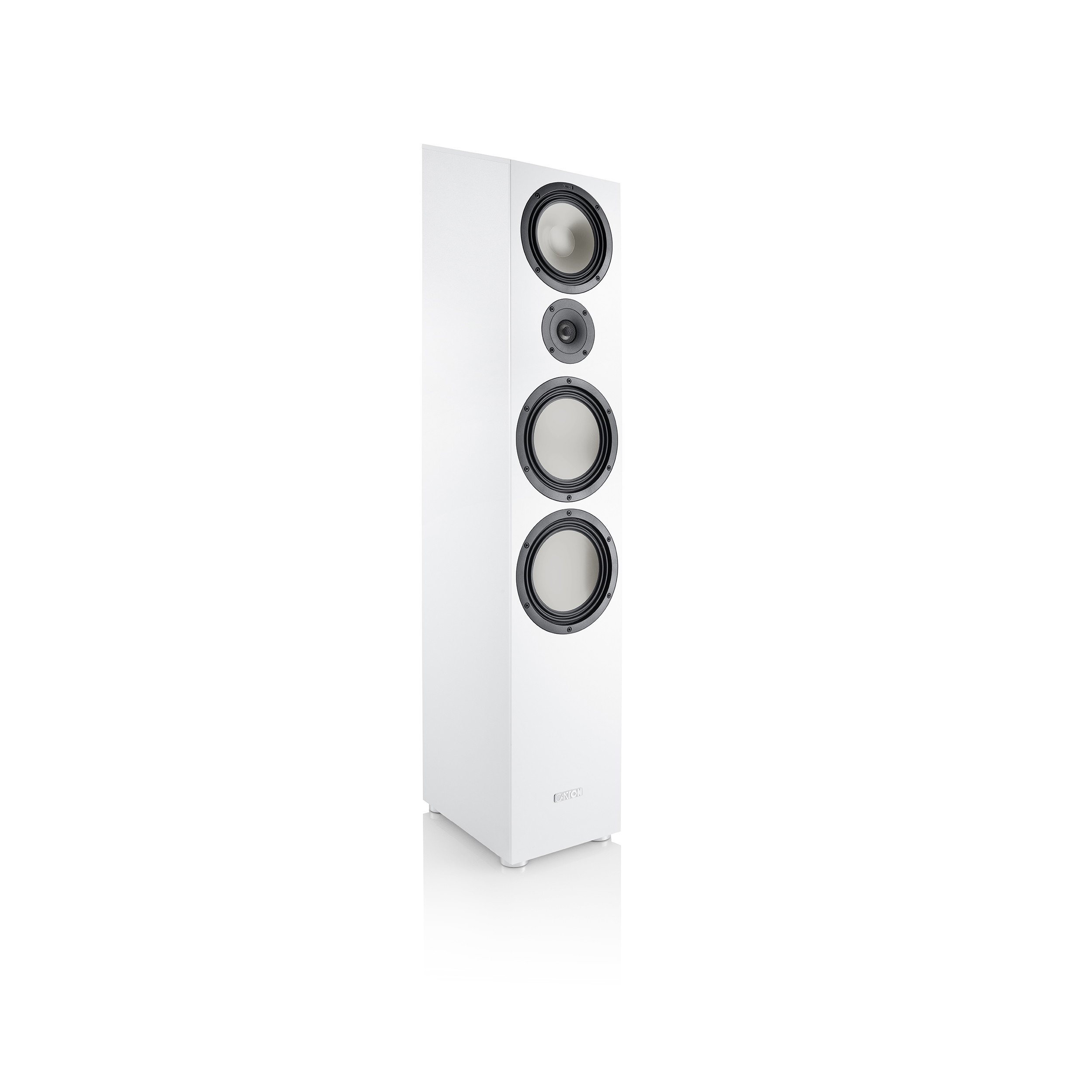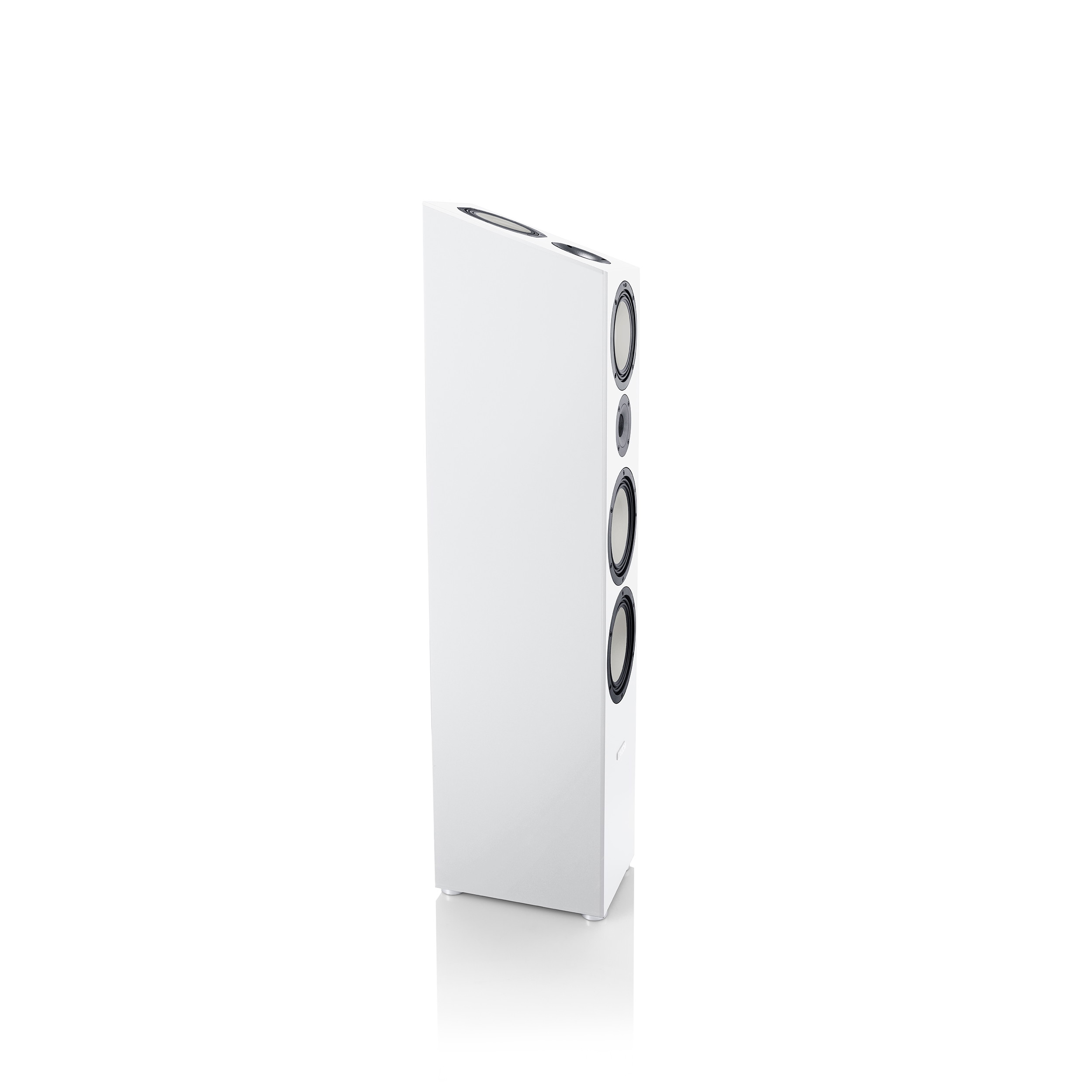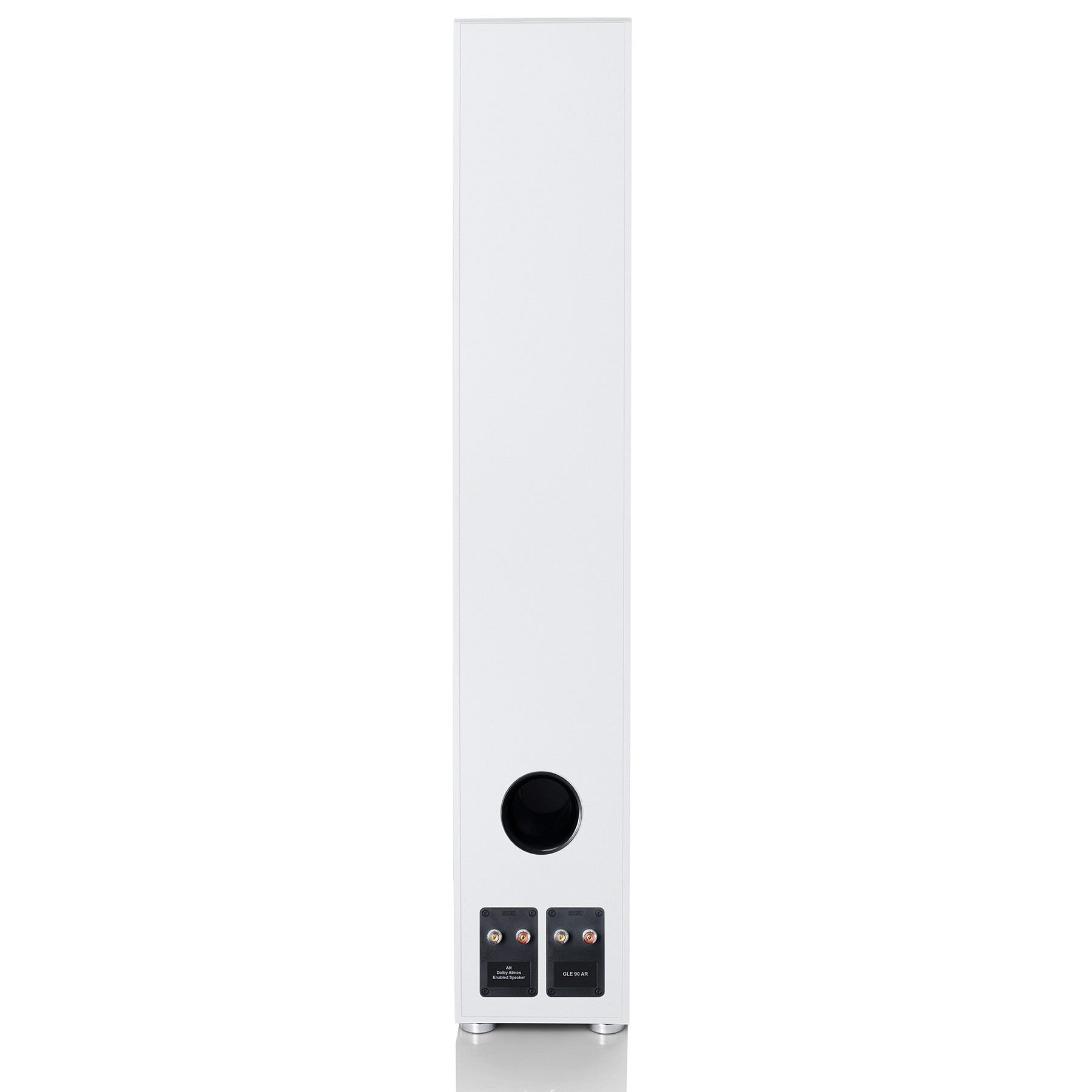 GLE 90 AR
Floorstanding speaker with Dolby Atmos
Find a distributor
Informations
3-/2-Way Dolby Atmos®
Titanium technology
320 / 100 watts
21 x 118 x 30 cm (W x H x D)
Item no.: 04205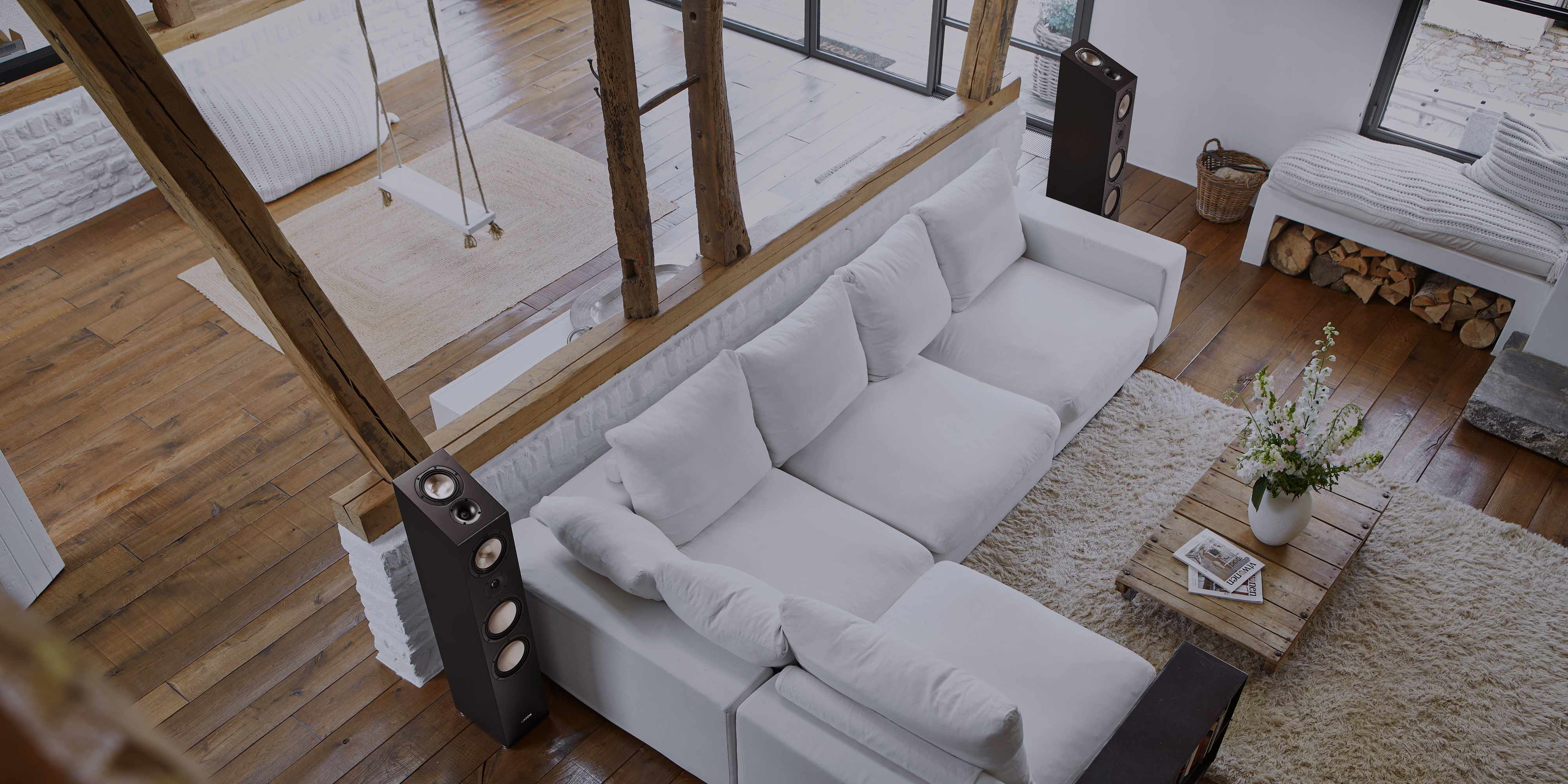 3D home theater sound - easier than ever before.
Our newest member of the large GLE family is a true masterpiece and unique in design: the GLE 90 AR consists of the powerful 3-way floorstanding speaker GLE 90, which we have expanded with a 2-way system ideally matched to it in terms of sound. The result: a shapely and powerful-sounding all-rounder that allows you to play stereo music and Dolby Atmos movie content from just one pair of speakers - ingeniously simple and simply brilliant! At the same time, setting up and commissioning the GLE 90 AR is delightfully uncomplicated. Connected to a multi-channel amplifier, such as our Smart Amp 5.1, the GLE 90 AR will fill your living space with room-shaking Dolby Atmos sound in no time.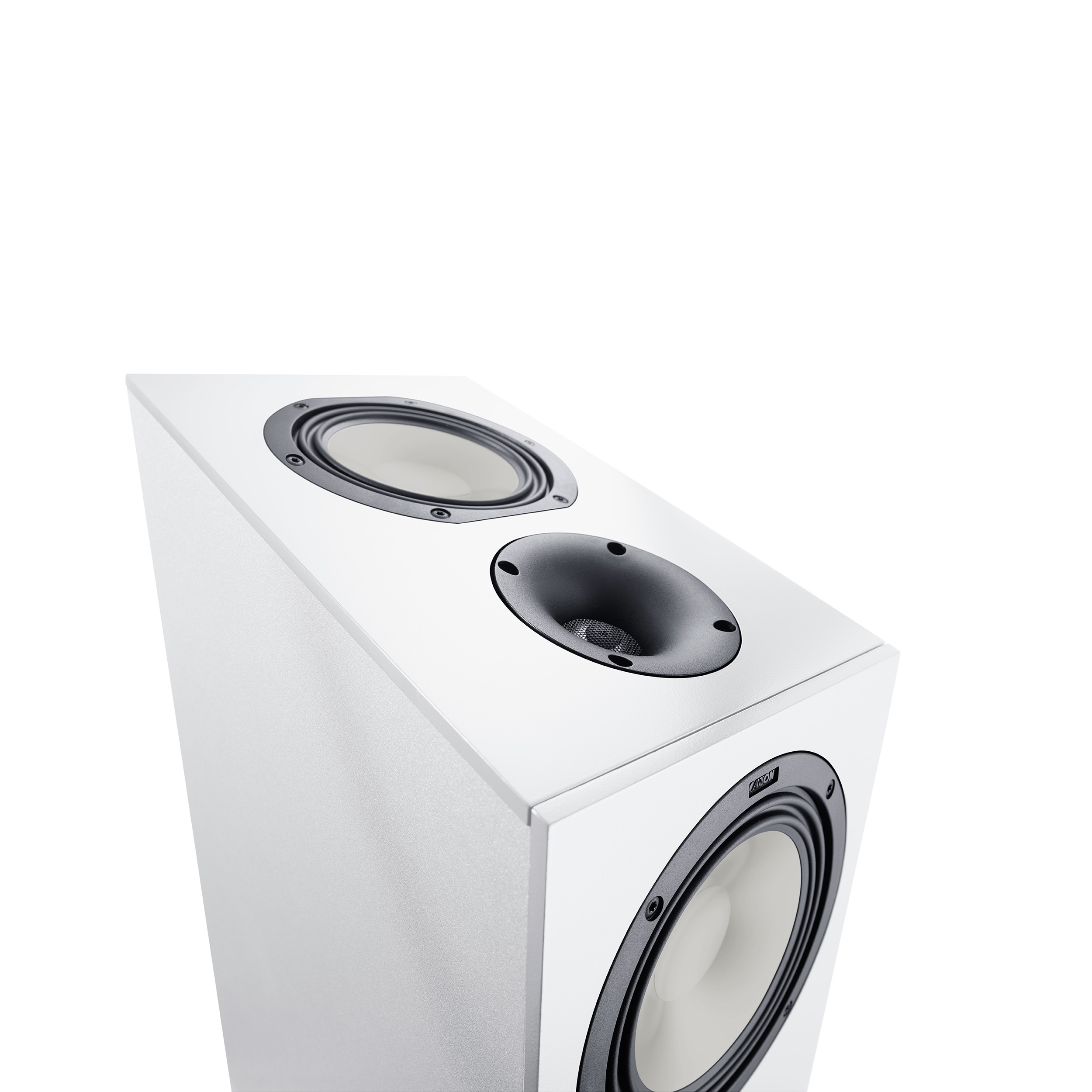 3D home theater sound - easier than ever before.

Harmonious in proportions as well as neutral and modern in design, the Dolby Atmos floor-standing speakers GLE 90 AR can be integrated into any living ambience. They are available in "Black Vinyl" and "White Vinyl" and color-matched baffles with high-quality lacquer. Black fabric covers for the baffles enable discreet operation of the 117 centimeter high, 21 centimeter wide and 31 centimeter deep GLE 90 AR. The 22-kilogram Dolby Atmos Enabled floor-standing speakers stand securely on four feet integrated into the bottom of the cabinet.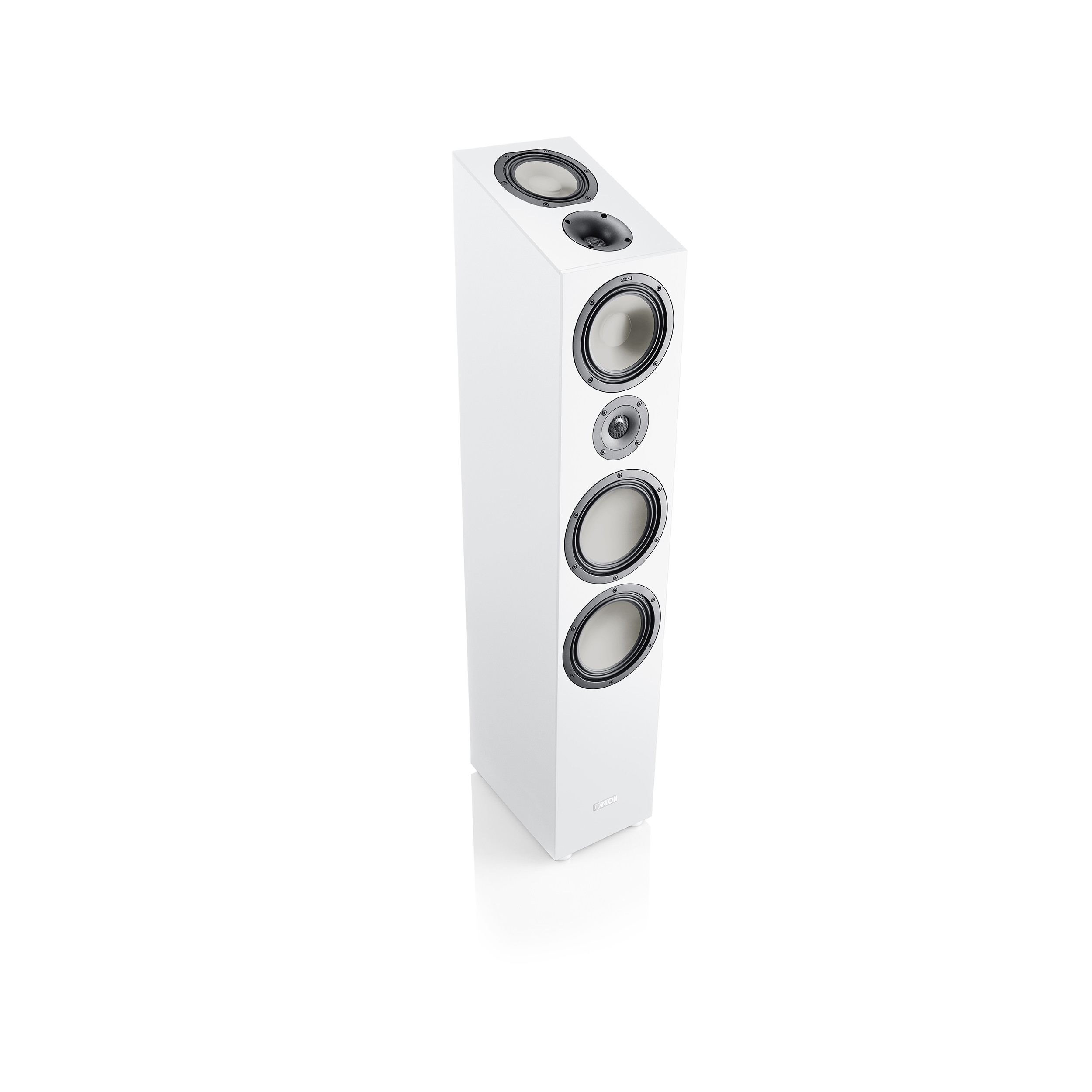 Striving for the best sound means a lot of hard work and the use of the latest technologies. Our GLE speakers, which have been redesigned both visually and technically, benefit from the progress we are constantly making in speaker development. Precise, powerful bass is the domain of the two 192 mm woofers, which deliver phenomenal low bass in the voluminous bass reflex cabinet. Instead of the previous drivers with aluminum diaphragms, woofer specialists with highly stable titanium diaphragms are now in use: these can follow fast music impulses even more precisely. We also use top-quality titanium drivers in the midrange, which is so important acoustically, and in the upfiring chassis. Thanks to the large 174 mm midrange driver, the GLE 90 AR sound incredibly agile and shine with the best dynamics, excellent resolution and unsurpassed balance. As ideal playing partners, we use our mature and well-proven aluminum-manganese tweeter systems with 25 mm domes, which are equipped with elaborate waveguides for ideal sound dispersion and coupling and, thanks to optimized crossovers, enable reproduction up to 40,000 hertz. The outstanding technical equipment of the current GLE generation is further emphasized by the loudspeaker drivers with stable polycarbonate baskets, potent magnetic drives and triple folded wave surrounds.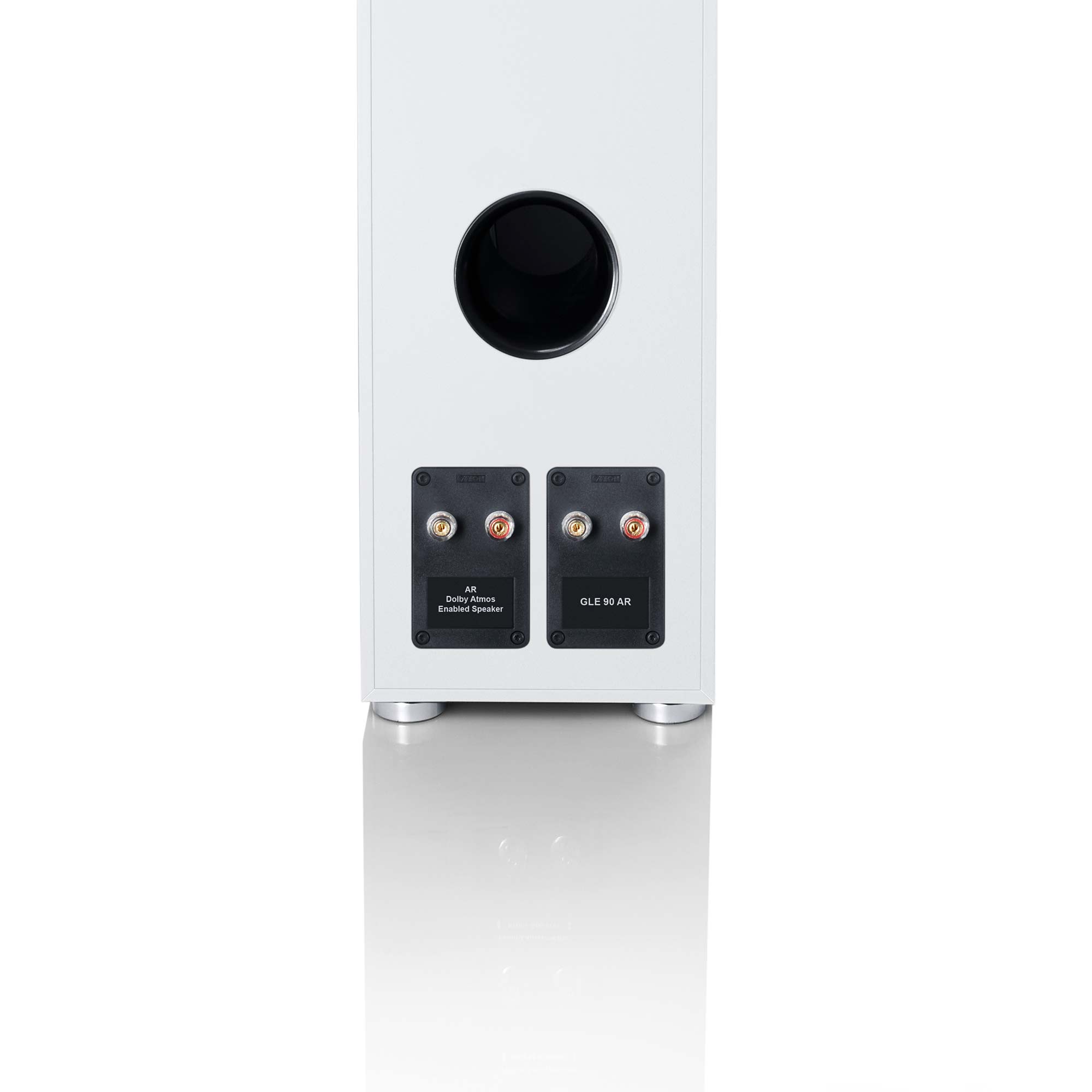 You can expand the powerful 3-way Dolby Atmos speakers GLE 90 AR with other models from the GLE series to a sound-rich, powerful multi-channel home theater system with Dolby Atmos playback. For example, take our GLE 90 AR as the main speaker, combine the matching GLE 50 Center and the GLE 30 as surround speakers. The active low-frequency part is taken over by the ideally harmonizing subwoofer POWER SUB 12, which provides elemental bass in the home theater. The result: an overwhelming music and surround experience with true 3D home theater sound that will immediately captivate you and enrich your everyday life. Connect your speakers to our smart electronic component Smart Amp 5.1 and take off into the wireless world of music streaming. It effortlessly replaces a classic AV receiver and offers an incomparable variety of combinations and connections - with the best sound and minimal dimensions.
GLE 90 AR
Technical specifications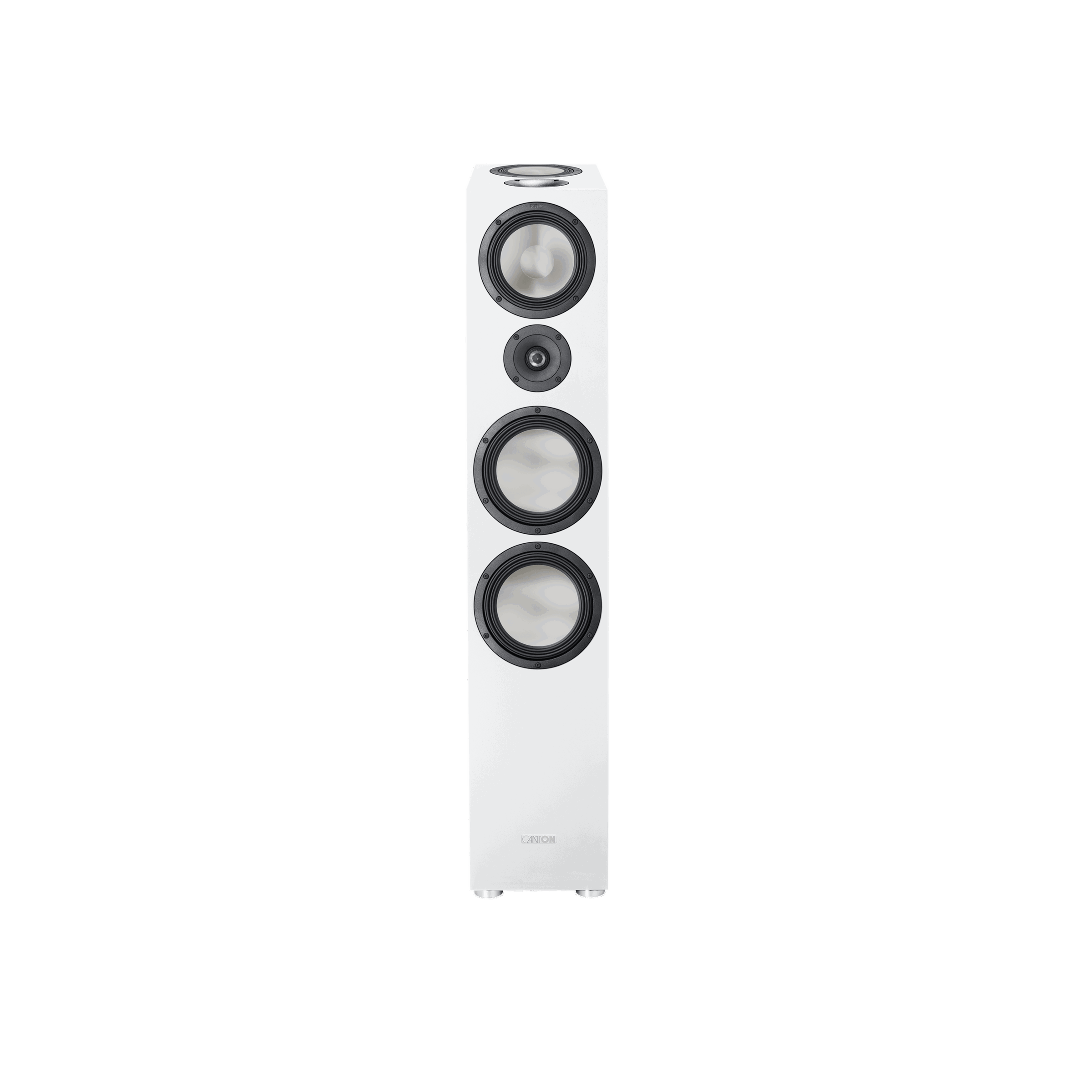 GLE 90 AR
Item no.: 04205
Shipping:
Pallet
Packing dimensions:
129 x 45 x 34,5 cm
Dimensions (WxHxD):
21 x 117 x 30 (8.3'' x 45.9'' x 11.8'') cm
Acoustic principle:
3-/2-Way bass refelx with Dolby Atmos®
Principle passive resonator:
Bass reflex
Radiation direction resonator:
Backfire
Tweeter material:
Aluminium-manganese
Midrange driver quantity:
1
Midrange driver size:
174 mm
Midrange driver material:
Titanium
Woofer/Midrange driver quantity:
1
Woofer/Midrange driver size:
154 mm
Woofer/Midrange driver material:
Titanium
woofer material:
Titanium
Nominal load capacity:
150 / 60 watts
Music load capacity:
320 / 100 watts
Transmission range:
Front-Speaker: 20...40.000 Hz Height-Speaker: 50...30.000 Hz
Crossover frequencies:
Front-Speaker: 300 / 3.200 Hz Height-Speaker: 3.200 Hz
Efficiency 2.83V/1m:
90.5 db
Dolby Atmos licensed:
yes
Woofer Wave surround:
yes
Front cover material:
Oval fabric cover
Level adjustment tweeter:
no
Transmission Front Plate:
no
Height-adjustable unit feet:
no
Bi-Wiring / Amping Terminal:
no
Extended special features
Mounting type front cover:
magnet mounting
Terminal banana plug suitable:
no
Preparation for wall mounting:
no
Wall mounting possible:
no
Suitable for ceiling mounting:
no