Reference 9 K
High-End Compact speaker
Informations
2-way bass reflex system
aluminum ceramic tungsten technology
200 watts
25,2 x 41 x 38 cm (W x H x D)
Item no.: 03640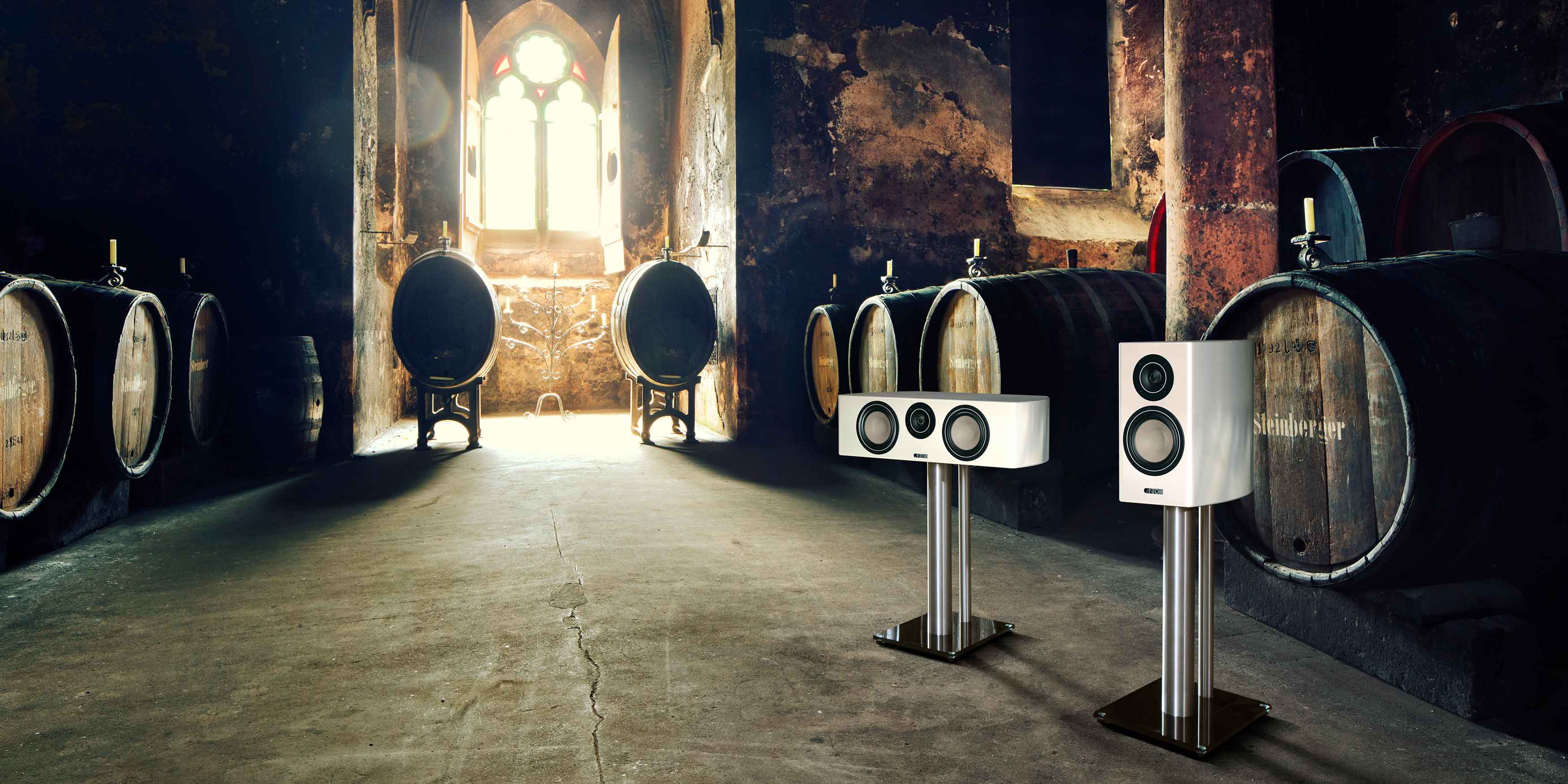 Our smallest ... and yet very big!
The most compact of all Reference K speakers is our Reference 9 K. As small as it may look, as big it is in terms of sound. Surprisingly grown-up and sovereign, it is blessed with all the virtues of the famous Reference K loudspeaker family. Thanks to its small dimensions, harmonious proportions and noble surface design, it is suitable for any living ambience. The ceramic tungsten loudspeaker drivers specially developed for the Reference K series are also used in the Reference 9 K. With a diameter of 174 millimeters, the high-end bass-midrange driver ensures powerful bass and accurate, balanced mids. Thanks to our patented, low-loss wave surround and the outstandingly resolving ceramic tweeter, the Reference 9 K impresses with excellent fine dynamics, especially at low volumes. The acoustically optimized enclosures with curved side walls and rounded edges ensure ideal dispersion characteristics of the compact speakers.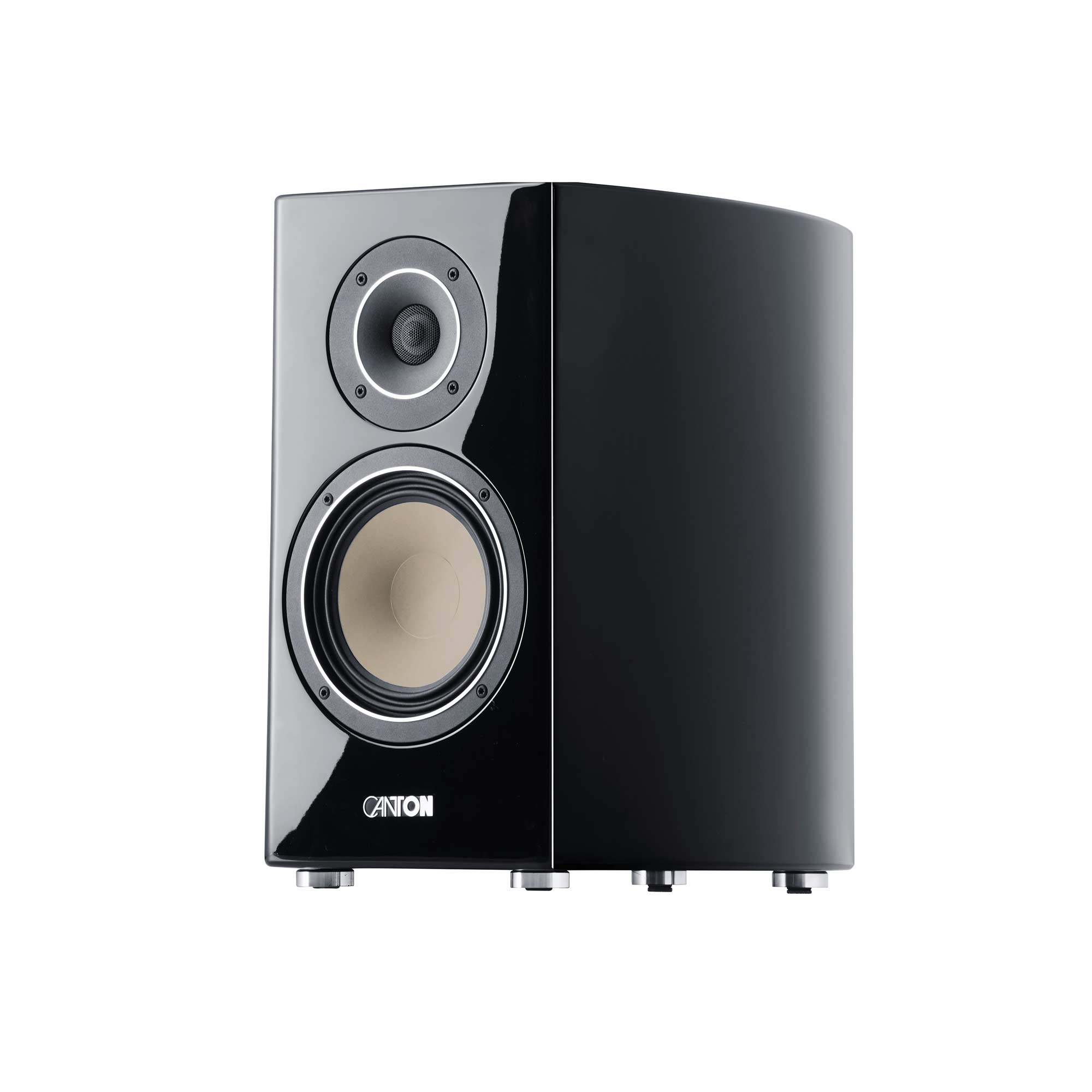 Best equipment and technology

The Reference 9 K benefits immensely sonically from its solid multi-layer laminate enclosures, which keep sound-degrading resonances away from the speaker drivers used. In the low-mid range, we use our most technically mature and advanced drivers: we take advantage of the excellent material properties of the aluminum-ceramic cones refined with tungsten particles, which are characterized by their enormous stiffness combined with high, internal damping - and all this with very low weight and extended frequency range. The excellent 25 mm dome tweeter with aluminum oxide ceramic diaphragm is used in the high frequency range. The finest crossover components, the stiffening of the housing and the meticulous sound tuning ensure the highest possible fidelity. The Reference 9 K is equipped with a high-quality biwiring/ biamping connection terminal, allowing the low and high frequencies to be driven separately with different amplifiers or with specialized cables. 24 carat gold-plated, sturdy screw terminals with an accommodation of cable cross-sections up to 10 mm2, ensure optimal signal transmission.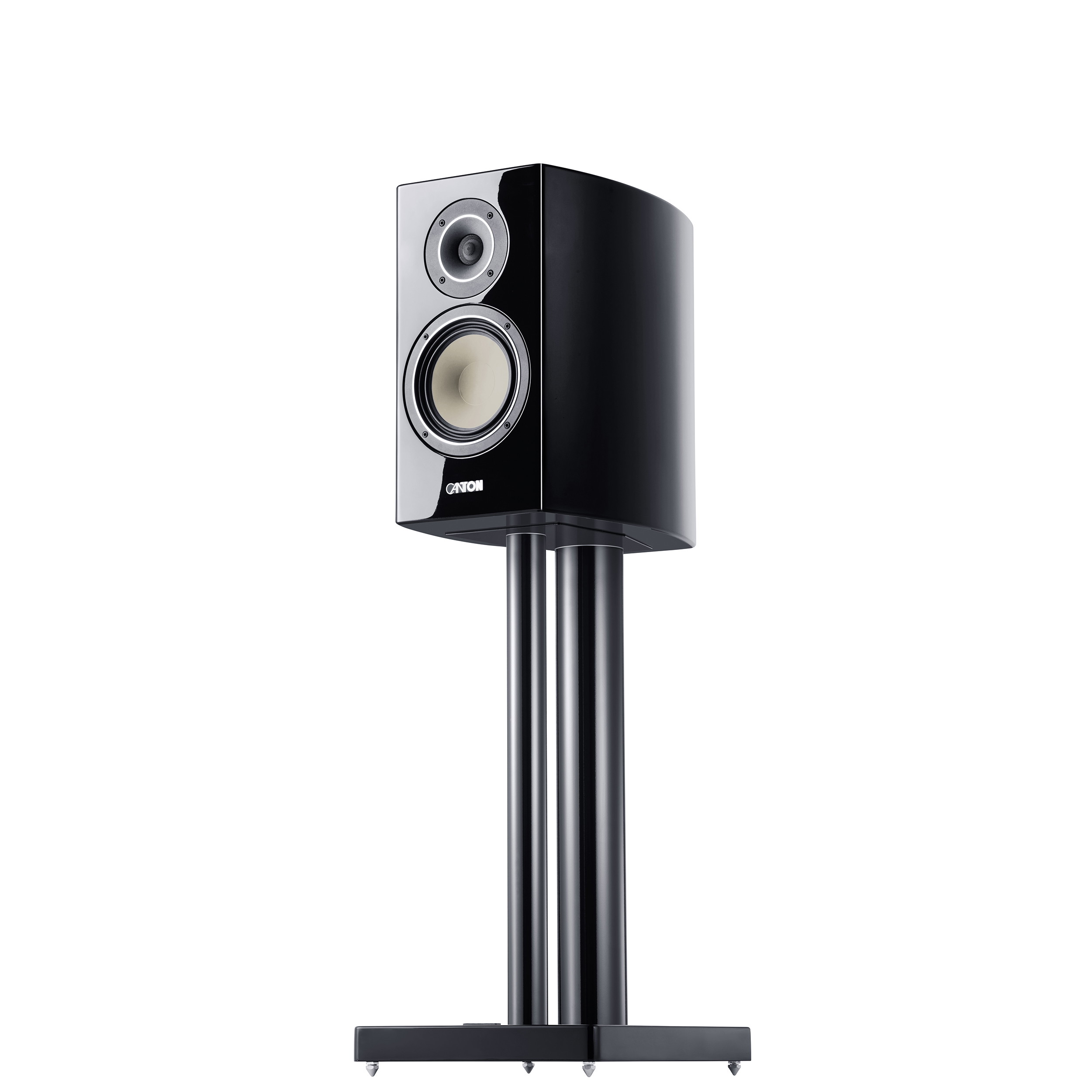 We develop and manufacture the loudspeaker systems of our Reference K Series in our factory in Weilrod in the Taunus region. This is the only way we can maintain the necessary quality standards, minimize tolerances, eliminate any defects, and keep the high sound requirements for our top products. The Reference 9 K cabinets are made of high-quality multi-layer laminate and undergo a complex finishing process: the high-gloss "Piano Finish" surface sealant is applied, sanded and elaborately polished in twelve work steps. It gives the Reference 9 K cabinet an overwhelming depth effect. As an alternative, we offer the Reference 9 K in an even more refined and visually truly impressive variant: the cabinets in cherry real wood veneer with "Piano Finish" are pure craftsmanship and inspire with their lively grain and warm color tone. Acoustically optimized fabric covers, which elegantly hold on the baffle by magnetic fastening, round off the noble appearance sovereign.
Experience your music in a whole new way with the Reference 9 K and enjoy perfect sound in a classic stereo setup. For the compact speakers, we offer the ideally matching LS 850.3 speaker stands, on which the Reference 9 K can be perfectly aligned with the listening position. Our Reference K compact speaker is not only suitable as a stereo speaker: it is a perfect rearspeaker and effects speaker if you want to build an ultimate home theater system from the Reference K series models. For a perfect connection with your amplifier(s), you can use the CantoLink 600 speaker cable, available in our online store. It is a high-end speaker cable, developed by our partner in-akustik, which tickles the best possible sound quality out of the speakers.
Reference 9 K
Technical specifications
Reference 9 K
Item no.: 03640
Shipping:
Package
Warranty period:
5 years
Packing dimensions:
49 x 54,5 x 36 cm
Dimensions (WxHxD):
W: 24 cm (9.8") H: 41 cm (16.1") with equipment feet D: 38 cm (15") cm
Acoustic principle:
2-Way Bass reflex system
Principle passive resonator:
Bass reflex
Radiation direction resonator:
Backfire
Tweeter material:
Aluminium oxyd ceramic
Woofer/Midrange driver quantity:
1
Woofer/Midrange driver size:
174 mm
Woofer/Midrange driver material:
Aluminium ceramic tungsten (Wave surround)
Nominal load capacity:
120 watts
Music load capacity:
200 watts
Transmission range:
25...40.000 Hz Hz
Crossover frequencies:
3.000 Hz Hz
Efficiency 2.83V/1m:
87 dB db
Connections:
Connector terminal with level adjustment
Front cover material:
fabric
Level adjustment tweeter:
no
Transmission Front Plate:
no
DC switch technology:
yes
Height-adjustable unit feet:
yes
Bi-Wiring / Amping Terminal:
yes
Cabinet surface:
Piano Finish
Extended special features
Terminal contact material:
golden
Mounting type front cover:
magnetic
Terminal banana plug suitable:
yes
Preparation for wall mounting:
no
Wall mounting possible:
no
Suitable for ceiling mounting:
no