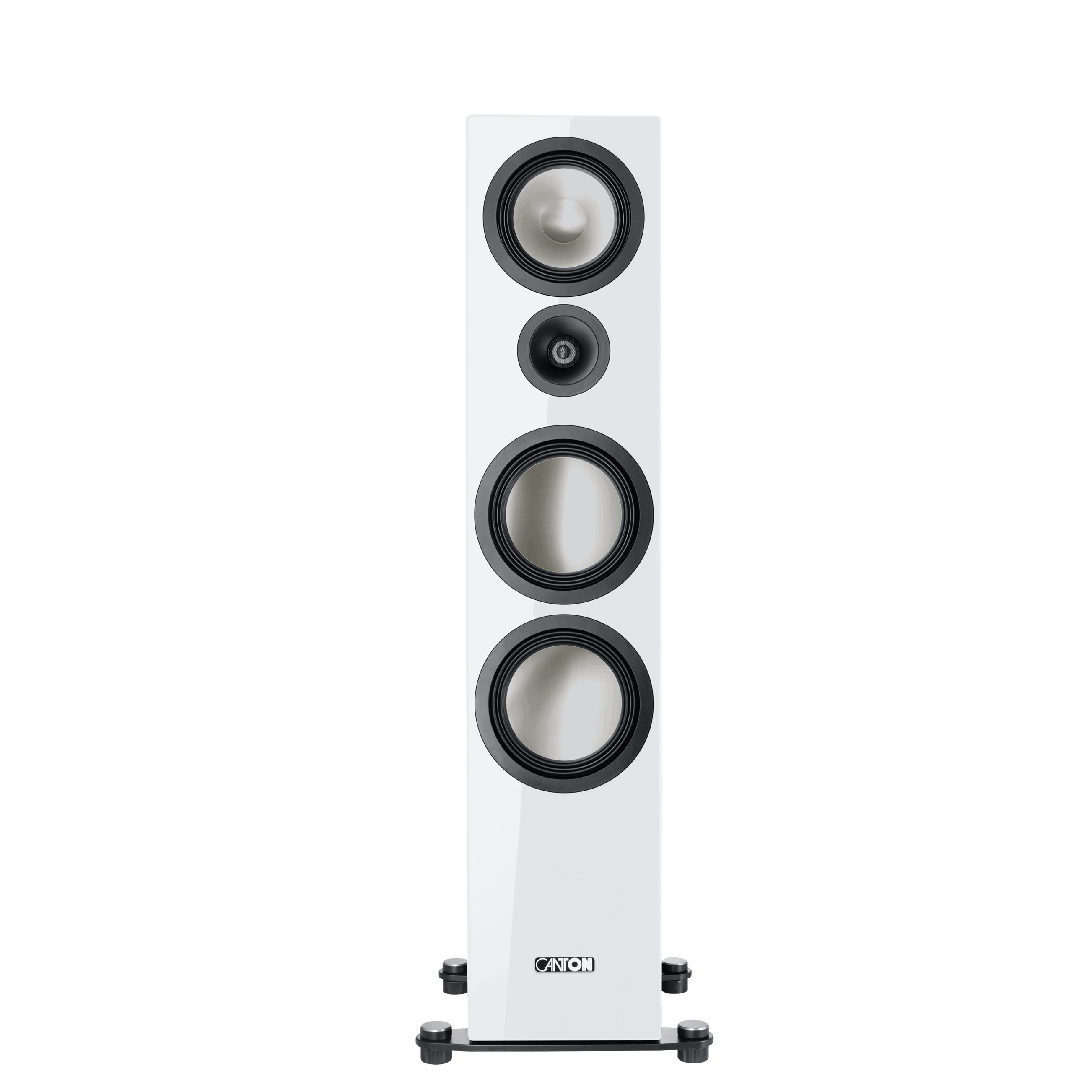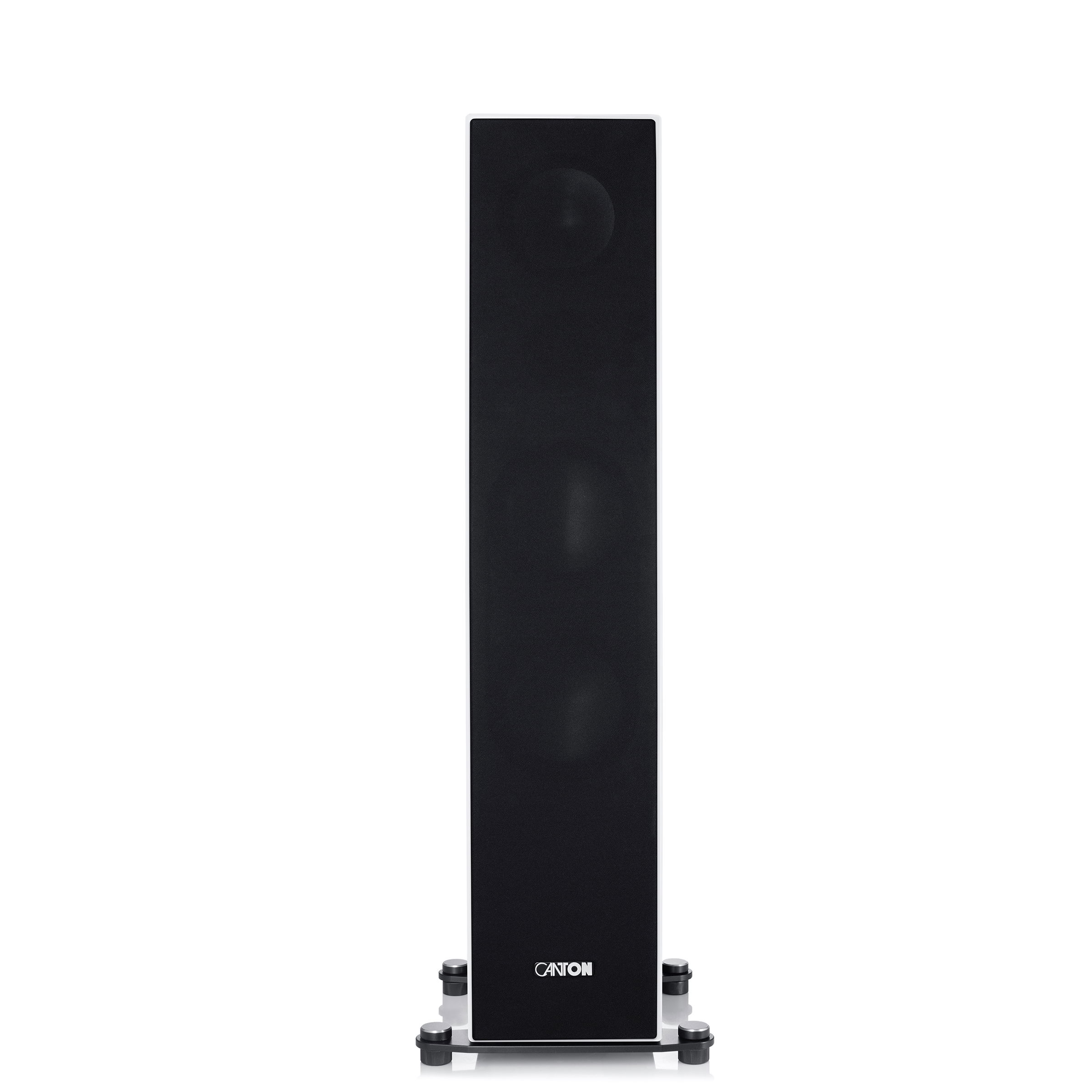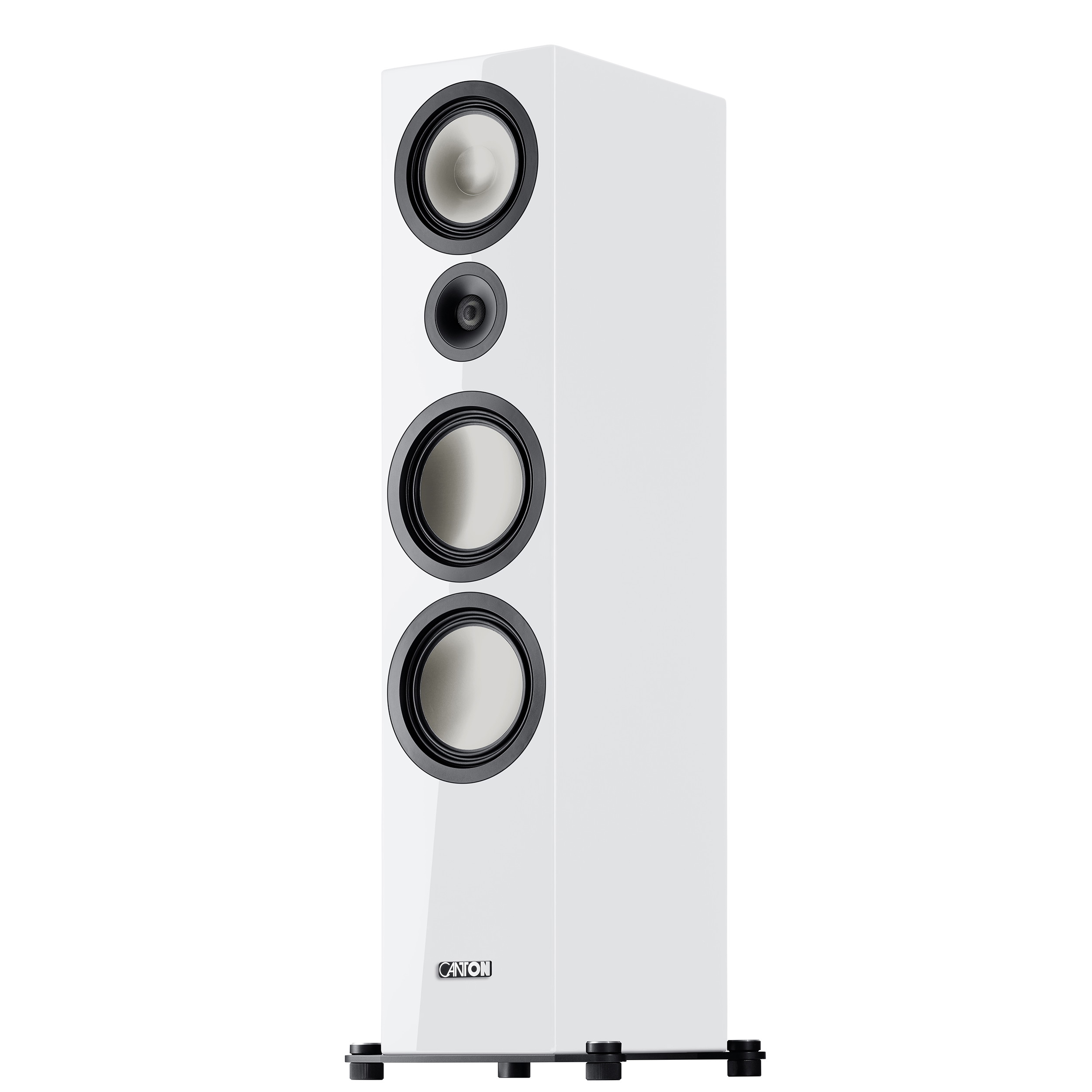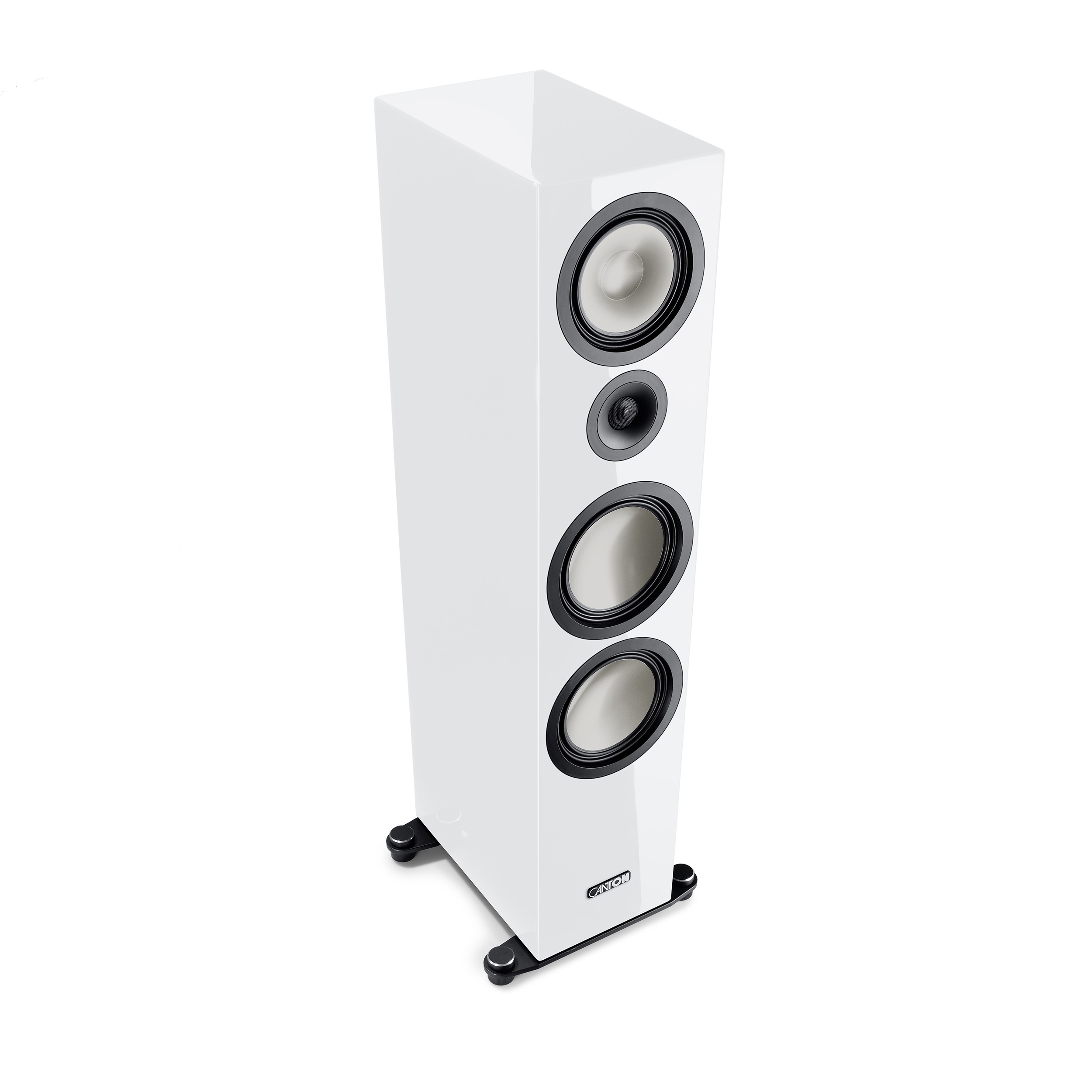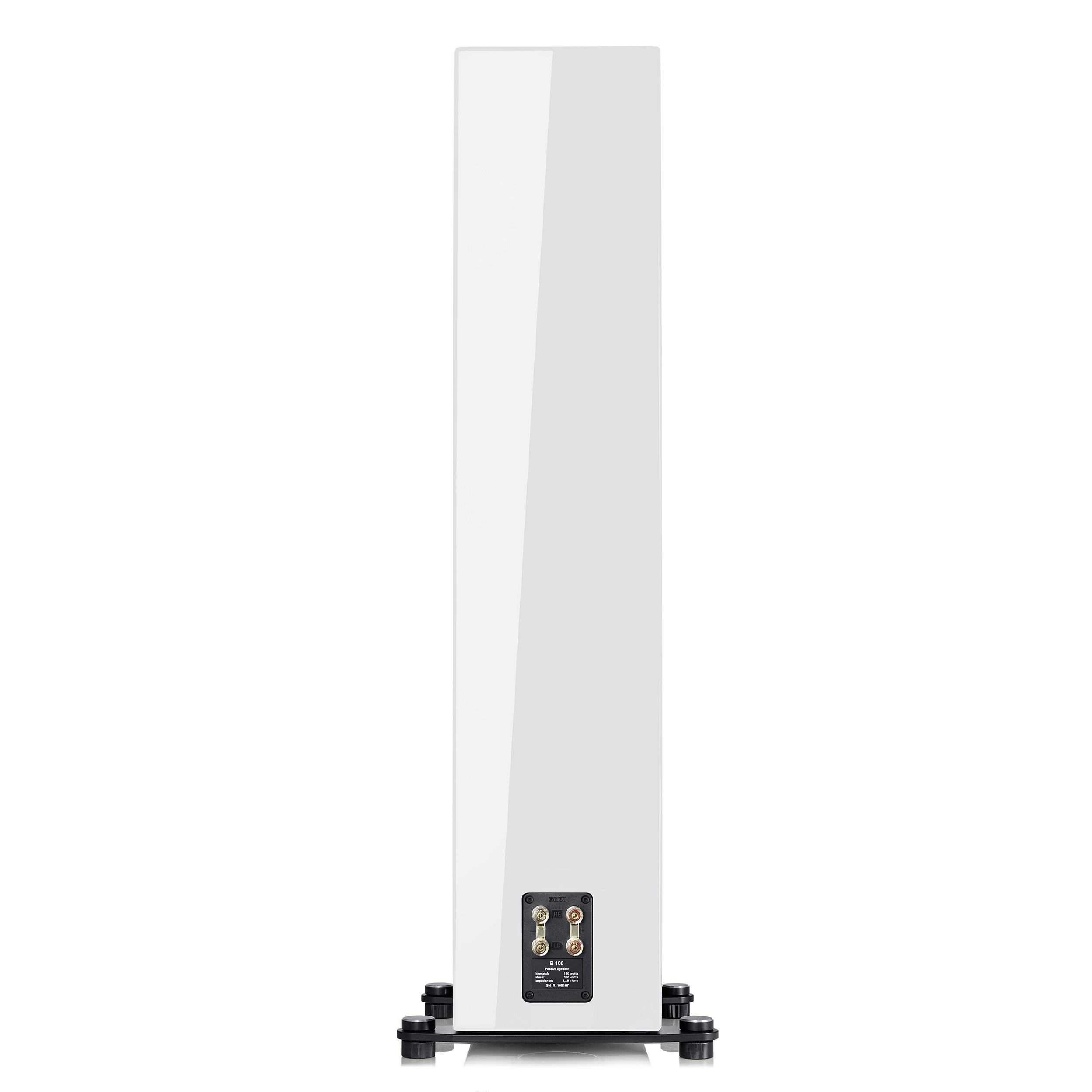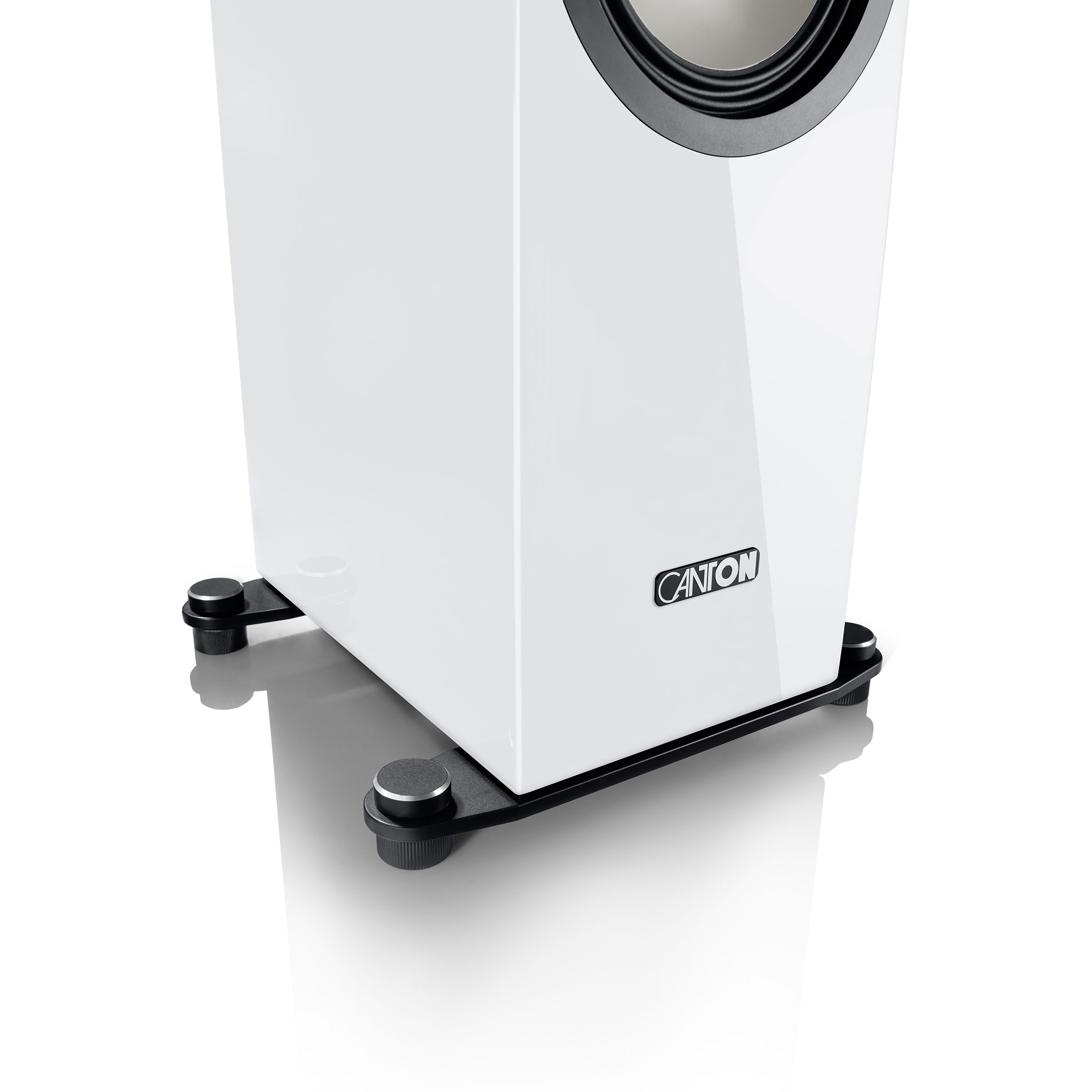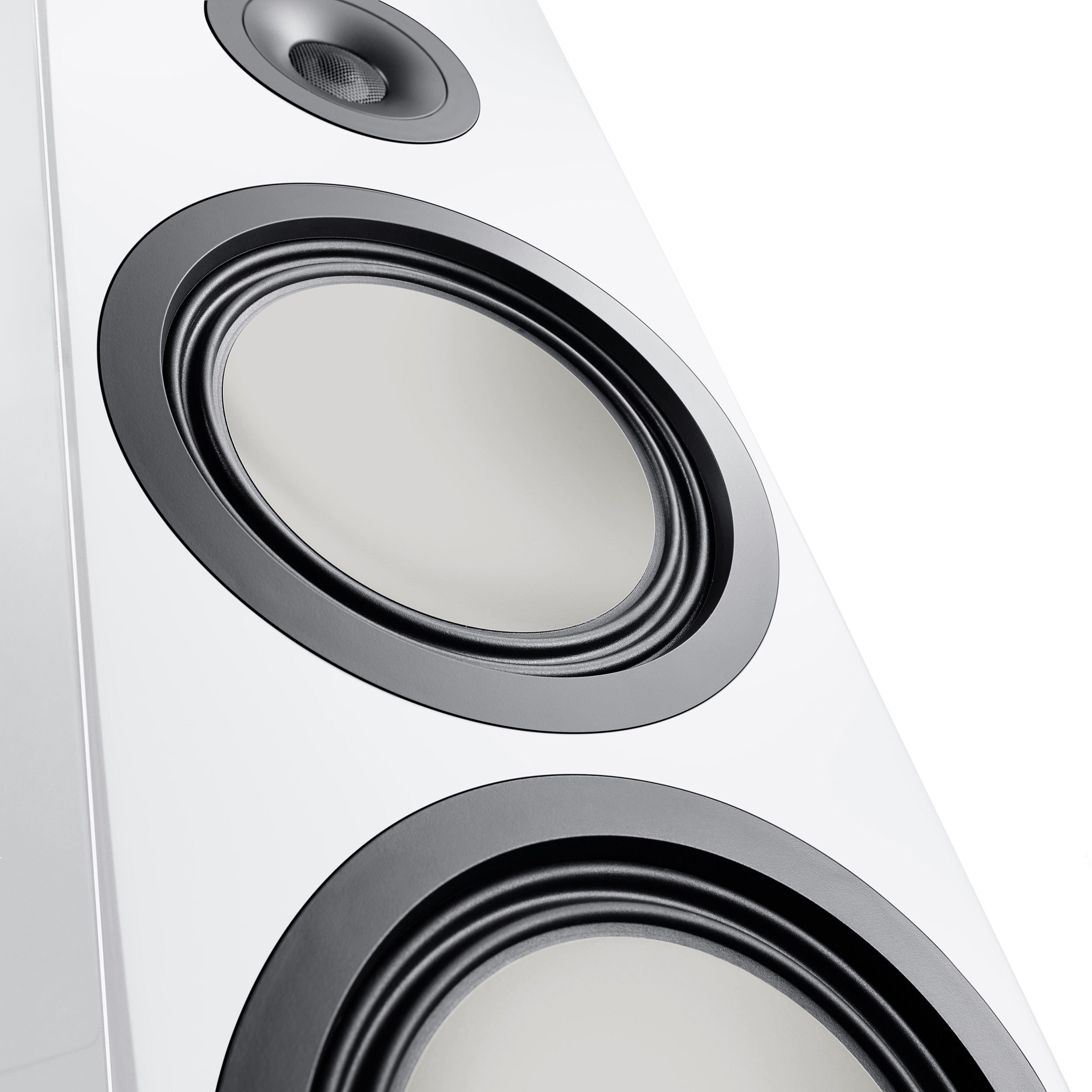 B 100
Standlautsprecher
Notify me when the item is available:
Find a distributor
Informations
3-way bass reflex system
320 watt
titanium technology
magnetic fabric cover
Item no.: 04083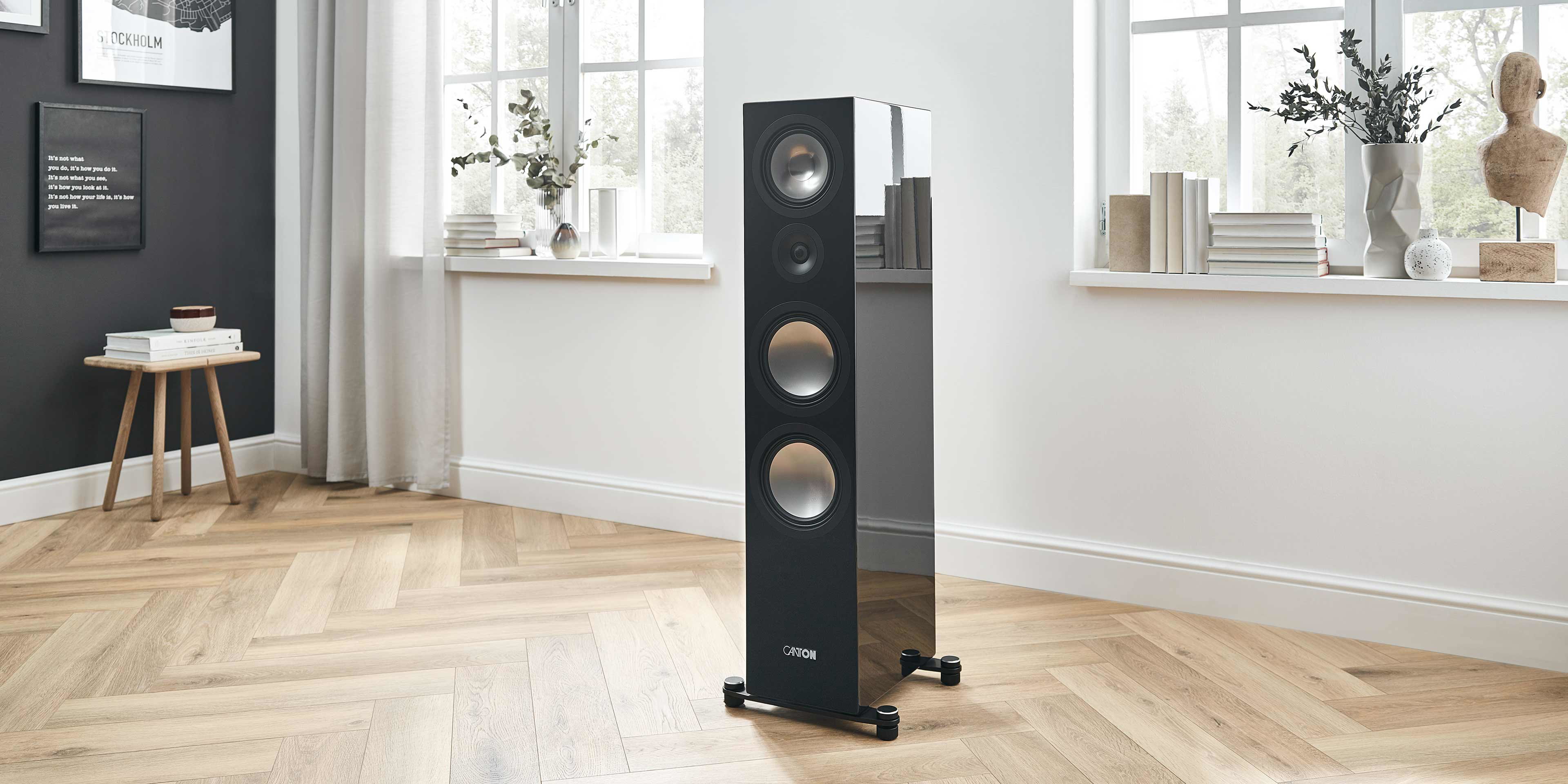 The golden mean
He who says A, must also say B we thought: it was time to launch the new B speaker series, which complements our successful A models and just like them is offered exclusively in our online store. Our brand new B series not only looks beguilingly good, it also scores with a quite outstanding price/performance ratio. The flagship B 100 is a shapely 3-way satellite speaker that, with base and unit feet, grows 105 centimeters in height. Thanks to its cabinet width of only 21 centimeters and the shallow depth of 33 centimeters, it is well-proportioned and suitable for any living ambience. And of course, our B 100s also offer the unique Canton sound.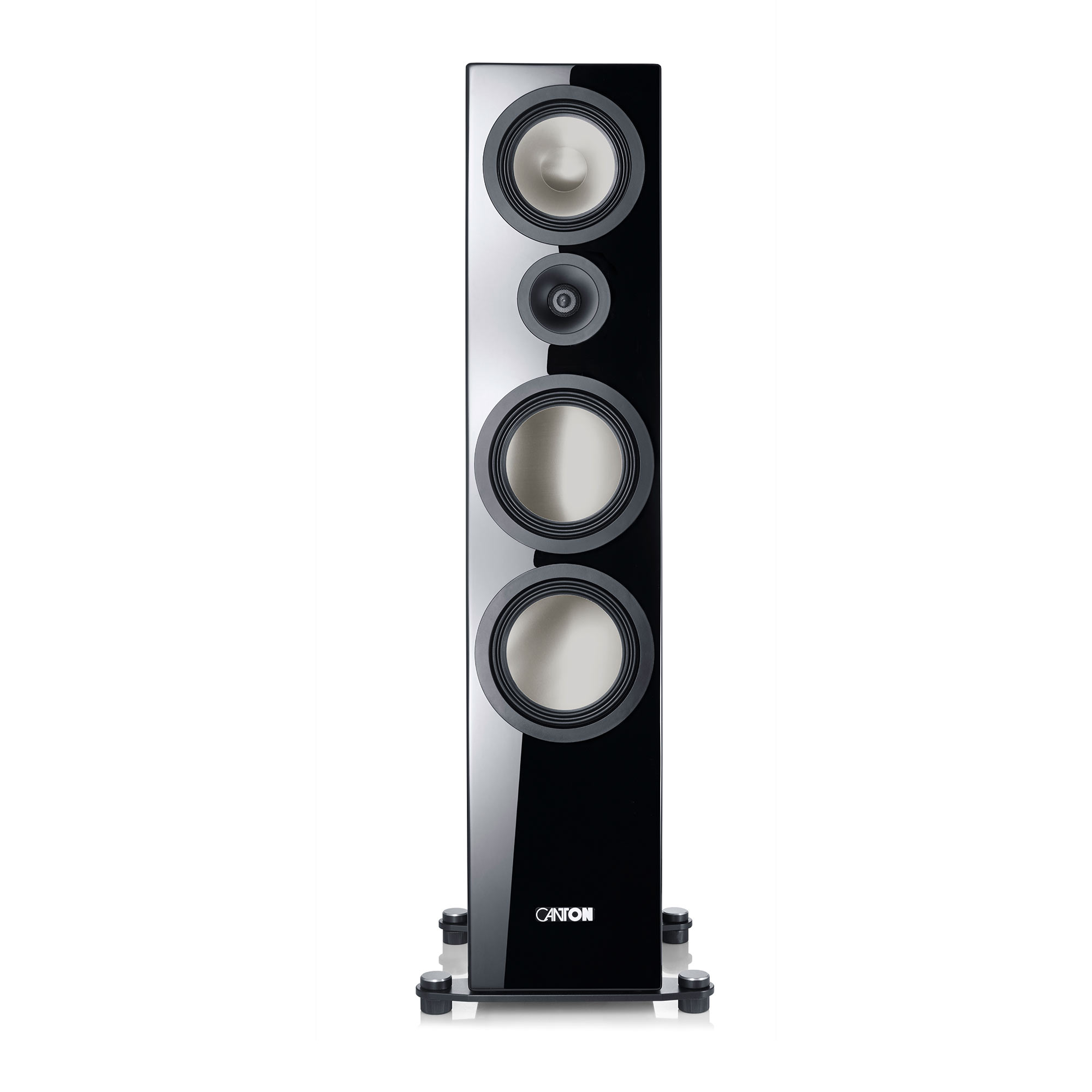 The B 100 simply look great in their well-proportioned and high-gloss lacquered cabinets. Their simply elegant design, the immaculately applied lacquer surfaces in black or white and the screwless front design make the B 100 a true adornment for any listening room. The timelessly designed speakers rest securely on solid aluminum crossbars and can be placed perfectly perpendicular with the height-adjustable feet. Included with the speakers are shapely and magnetically holding fabric covers: should you ever be tempted to want to hide the beautiful speaker drivers.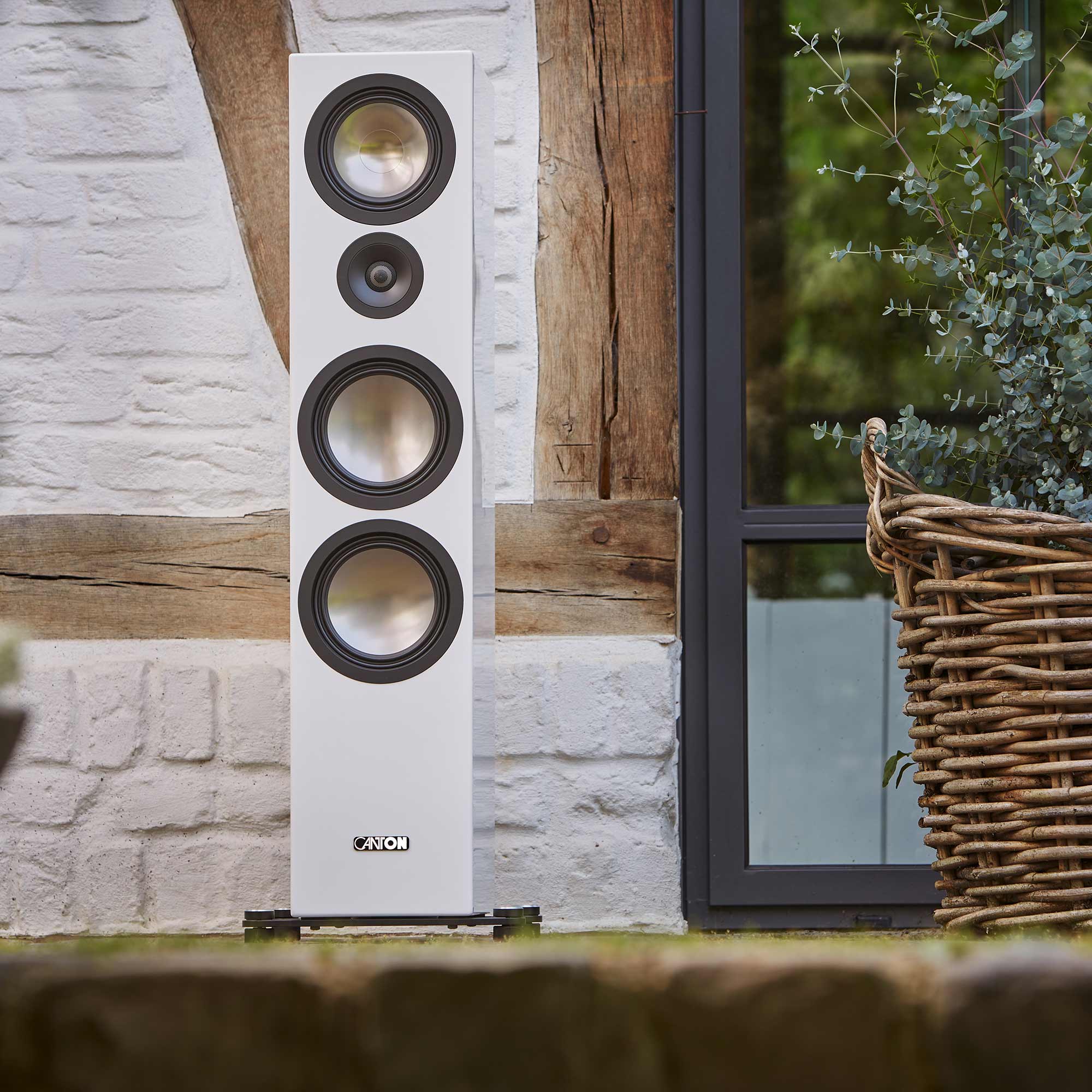 Our developers have selected the best proven technology from the Canton shelves for the B 100 floorstanding speakers. This makes them a top favorite right from the start if you are looking for a mature speaker that will convince you technically and sonically. The titanium diaphragms for the midrange and woofer are lightweight yet very sturdy, which allows them to play with a high degree of impulse fidelity. Thanks to the bearing in the triple folded wave surrounds, we also ensure dynamic, level-stable and low-distortion operation of the bass reflex speakers. With two 200 mm basses per speaker, the B 100 pumps an enormous amount of low-frequency energy into the listening room. At the same time, it remains crisp, punchy and very precise at all times. In the midrange, a 180 mm titanium chassis ensures balance, naturalness and enormous detail, which makes the music reproduction wonderfully lively.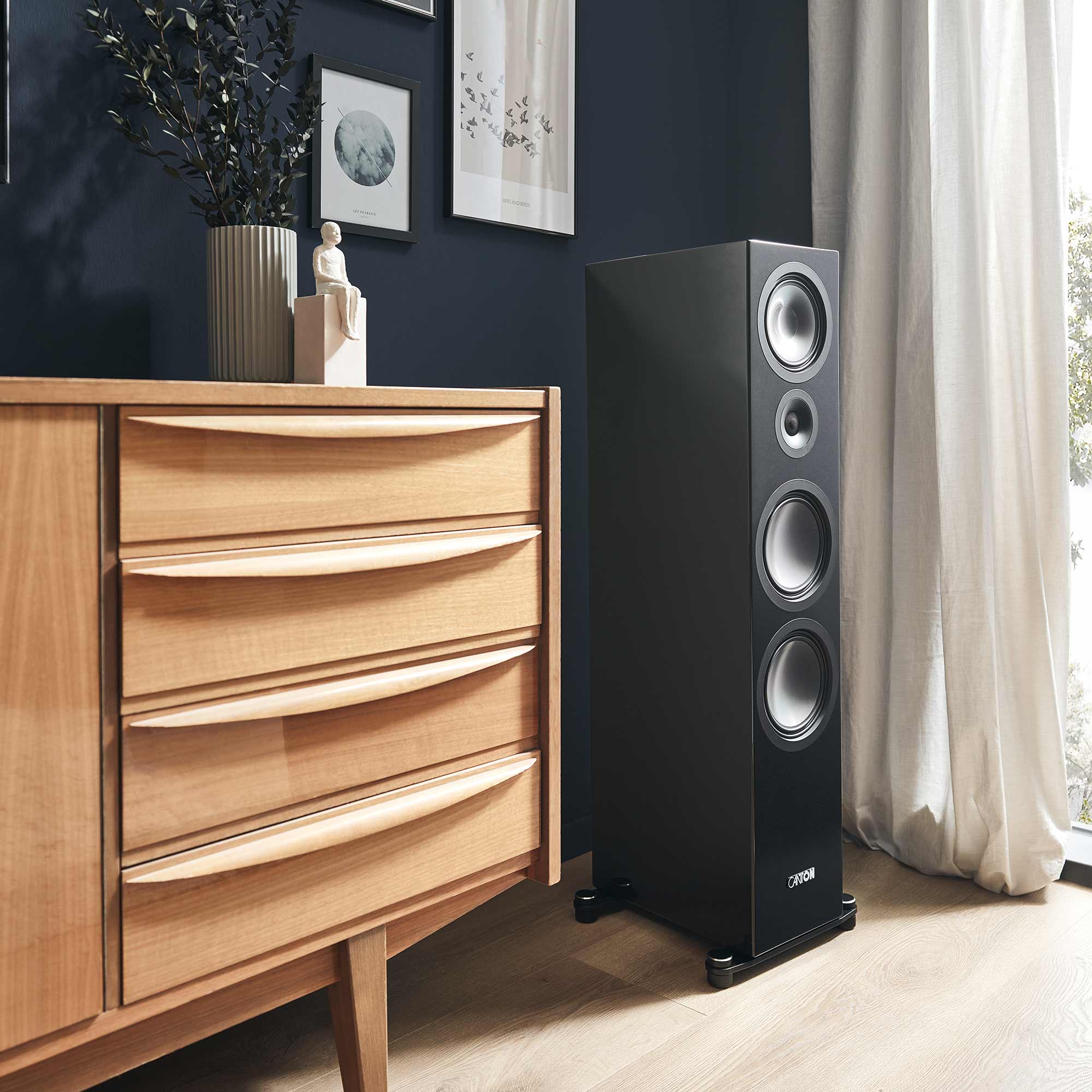 Convincing in every detail

Thanks to the use of our titanium and ceramic diaphragms, high-quality crossover components and balanced sound tuning in the laboratory and listening room, the Canton B 100s are also fully convincing acoustically. The loudspeaker cabinets are constructed from solid MDF and finished with a very high-quality lacquer surface. The "High Gloss white" and "High Gloss black" versions are available. For optical and acoustic reasons, the bass reflex channel is built into the bottom of the cabinet and radiates its sound energy at a defined distance from the footprint.
We equip our B 100 with gold-plated biwiring/biamping connection terminals. This ensures optimum signal transmission and enables separate amplifiers to be used. This also enables the connection of cables optimized for low and mid-high frequencies. For a perfect connection with your amplifier, you can use the CantoLink 400 speaker cable, which is available in our online store. It is a six-core high-end speaker cable developed by us with a special core and jacket - for the best possible sound quality. The high-quality and acoustically neutral fabric covers in black conceal the direct view of the technology if desired and hold elegantly by magnetic fastening on the baffles.
B 100
Technical specifications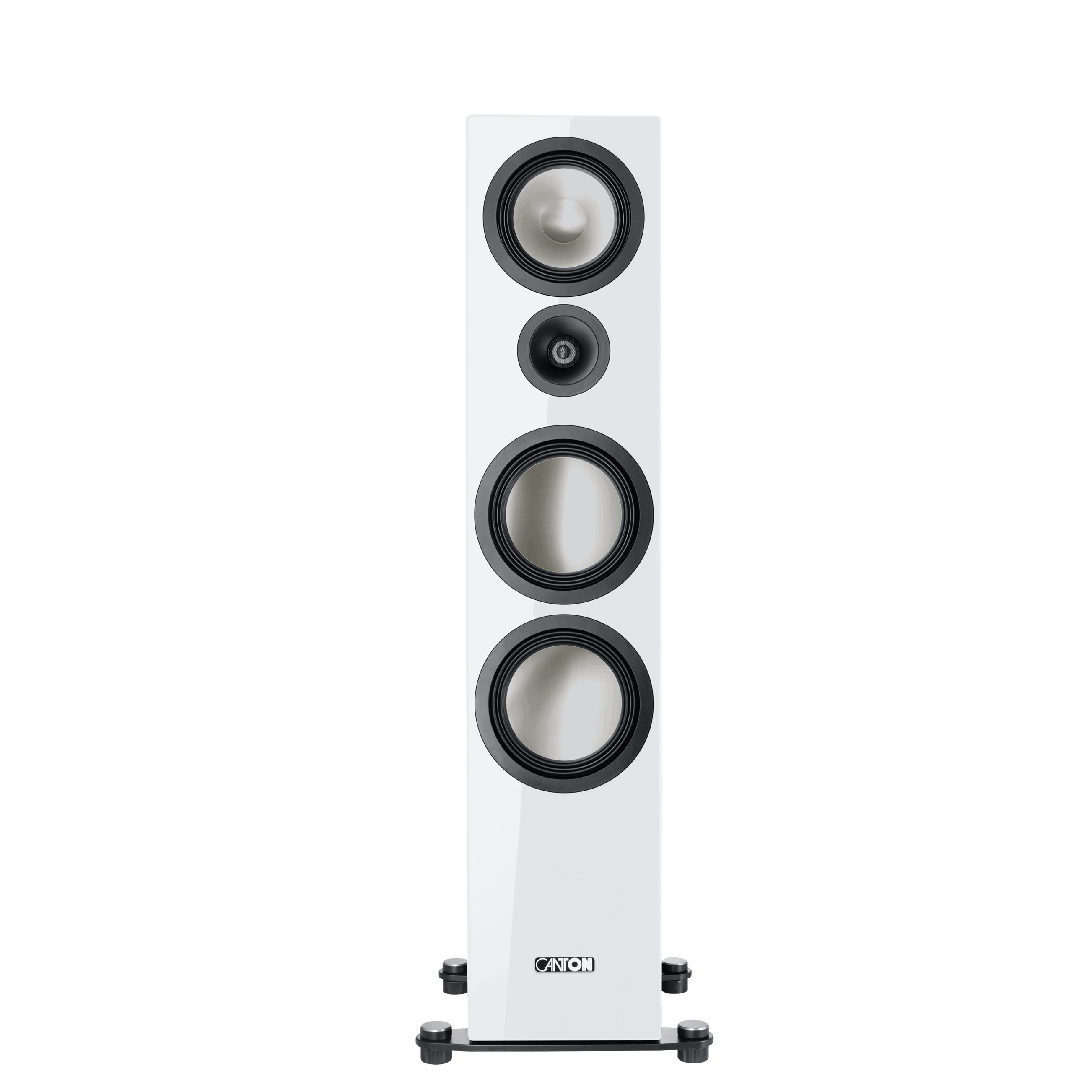 B 100
Item no.: 04083
Shipping:
Pallet
Warranty period:
5 years
Available accessories:
CantoLink 400
Carton contents:
1 x B 100 accessories: 2 x crossbar with adjustable feet 4 x rubber dampers 4 x screw M6 1x screwdriver 4 x device feet 1 x operating instructions
Packing dimensions:
114 x 48 x 35 cm
Dimensions (WxHxD):
29 x 103,4 x 33.7 cm
Acoustic principle:
3-way bass reflex
Principle passive resonator:
bass reflex
Radiation direction resonator:
Downfire
Tweeter material:
ceramic
Midrange driver quantity:
1
Midrange driver size:
174 mm
Midrange driver material:
Titanium (wave surround)
woofer material:
Titanium - Double Cone (wave surround)
Nominal load capacity:
160 watts
Music load capacity:
320 watts
Transmission range:
20...40.000 Hz
Crossover frequencies:
300 / 3.000 Hz Hz
Efficiency 2.83V/1m:
88,3 db db
Woofer Wave surround:
yes
Front cover material:
fabric
Level adjustment tweeter:
no
Transmission Front Plate:
no
Unit socket included:
yes
Size supplement (WxDxH):
8xx3,2 cm
Height-adjustable unit feet:
yes
Bi-Wiring / Amping Terminal:
yes
Cabinet surface:
lacquered and refined
Extended special features
Mounting type front cover:
magnetic mounting
Terminal banana plug suitable:
no
Preparation for wall mounting:
no
Wall mounting possible:
no
Suitable for ceiling mounting:
no