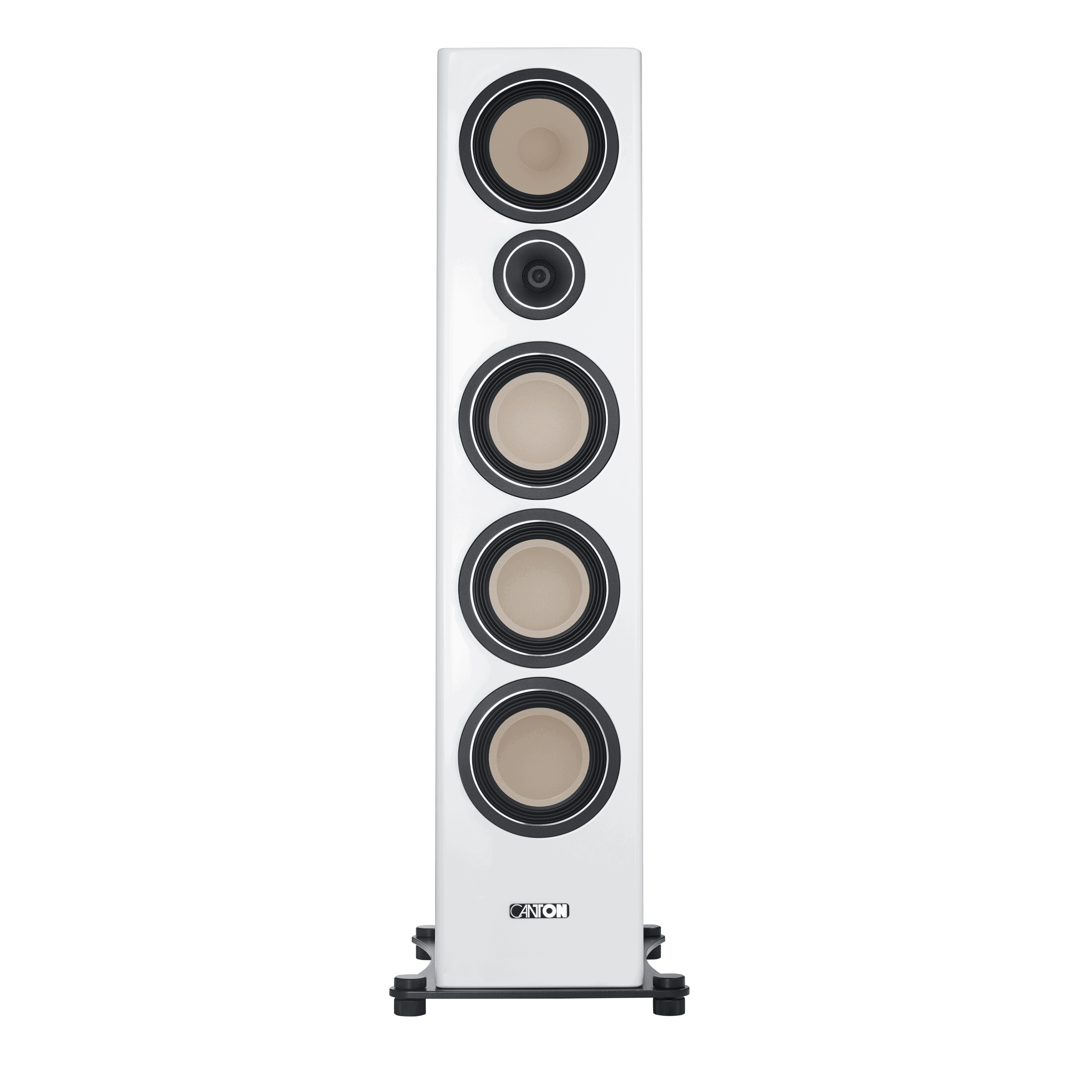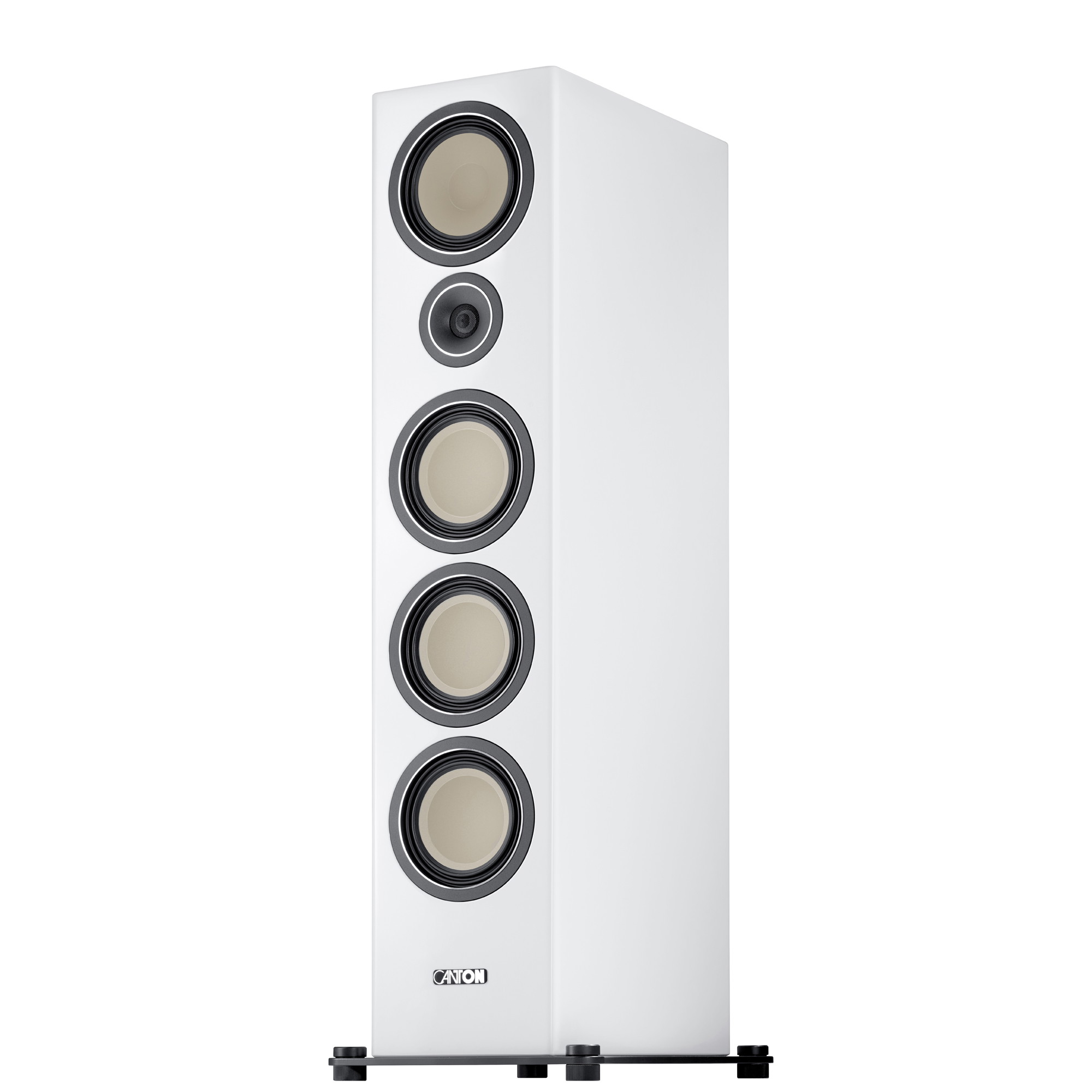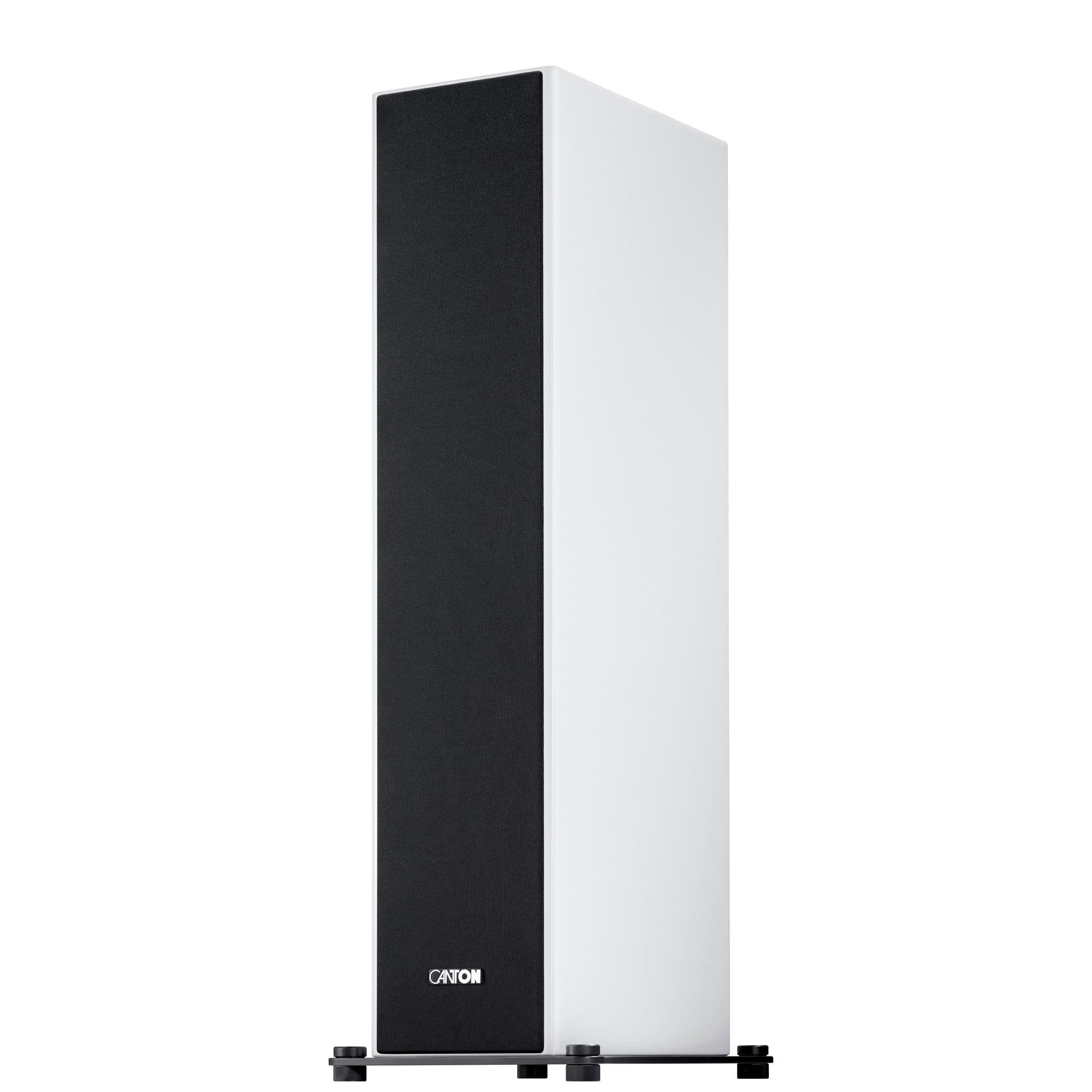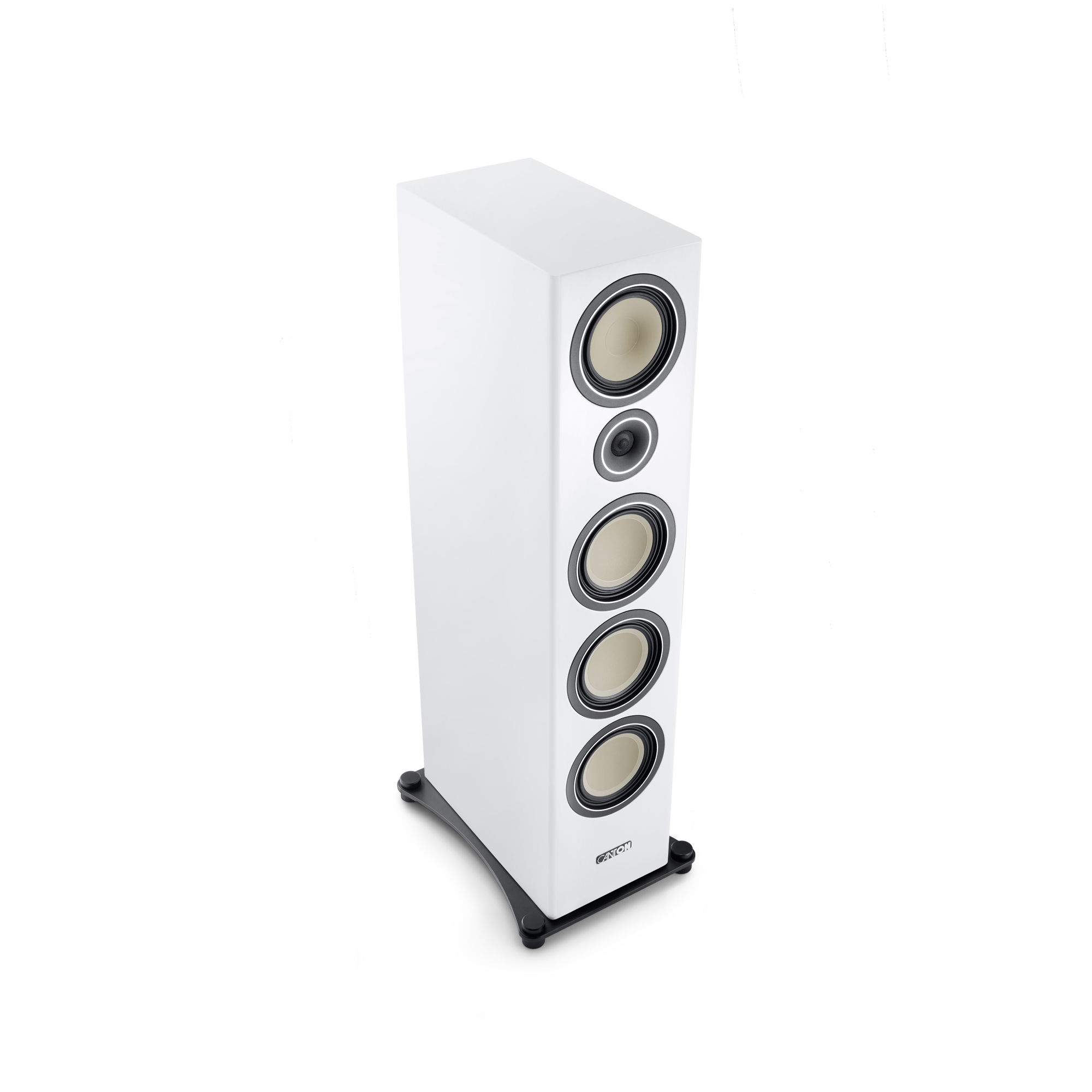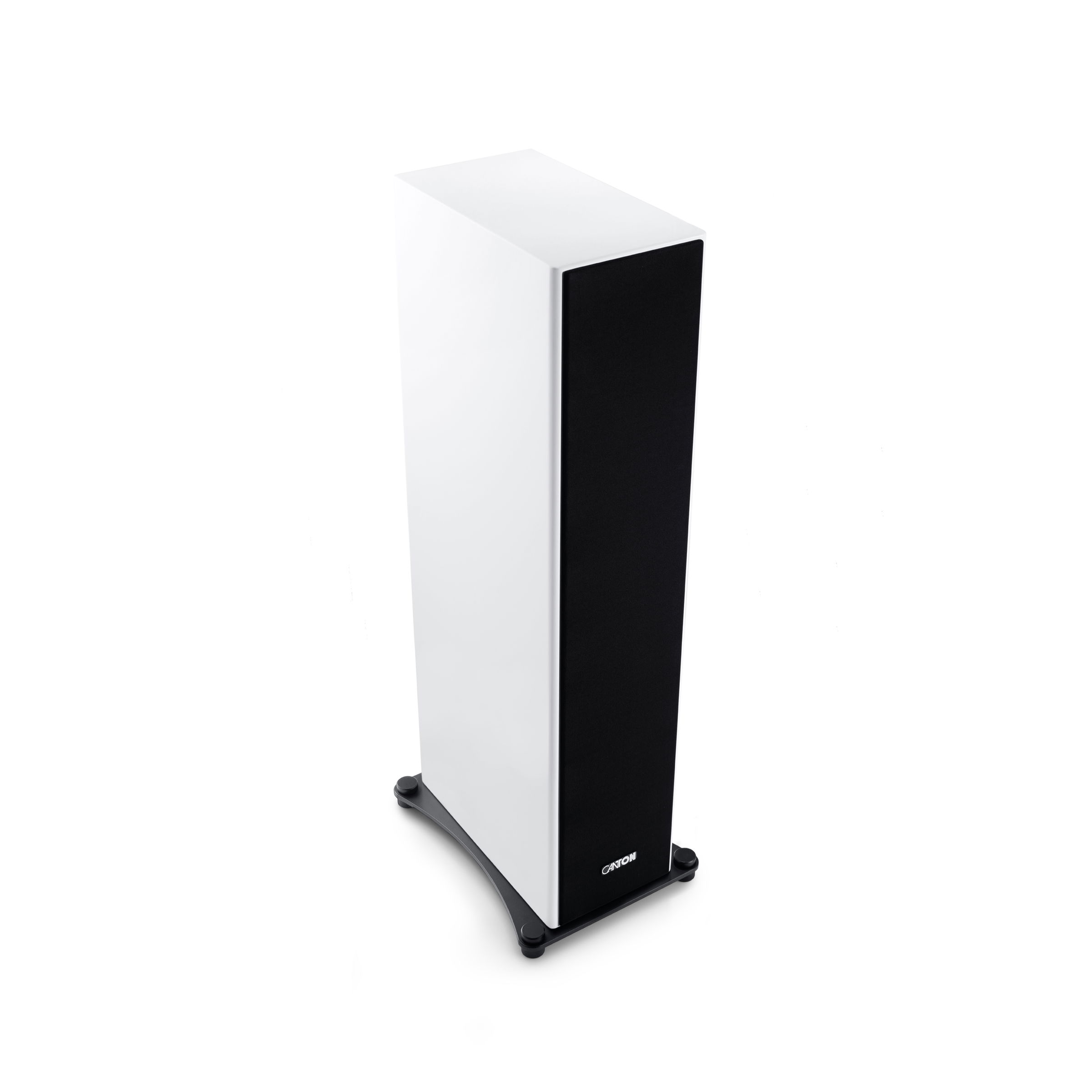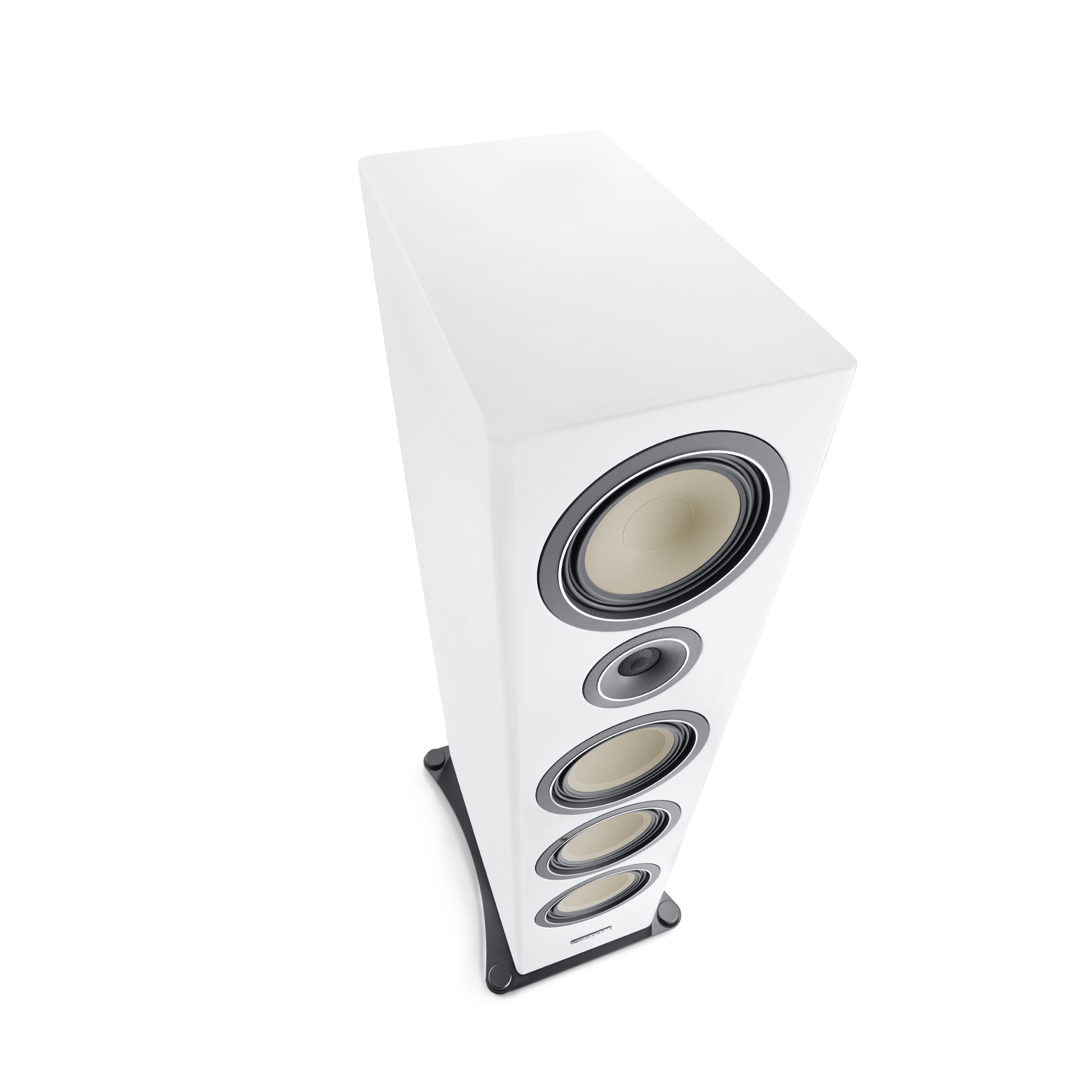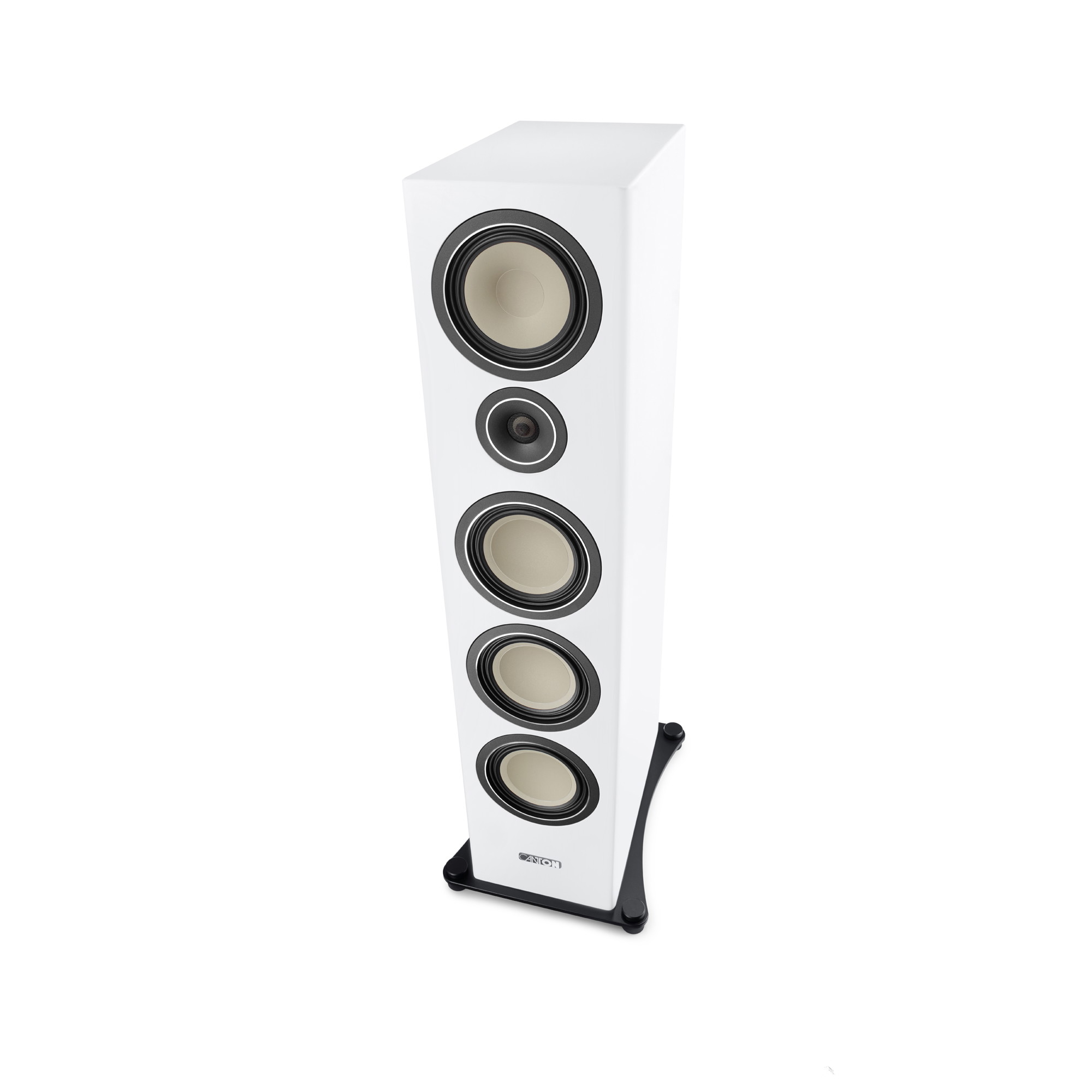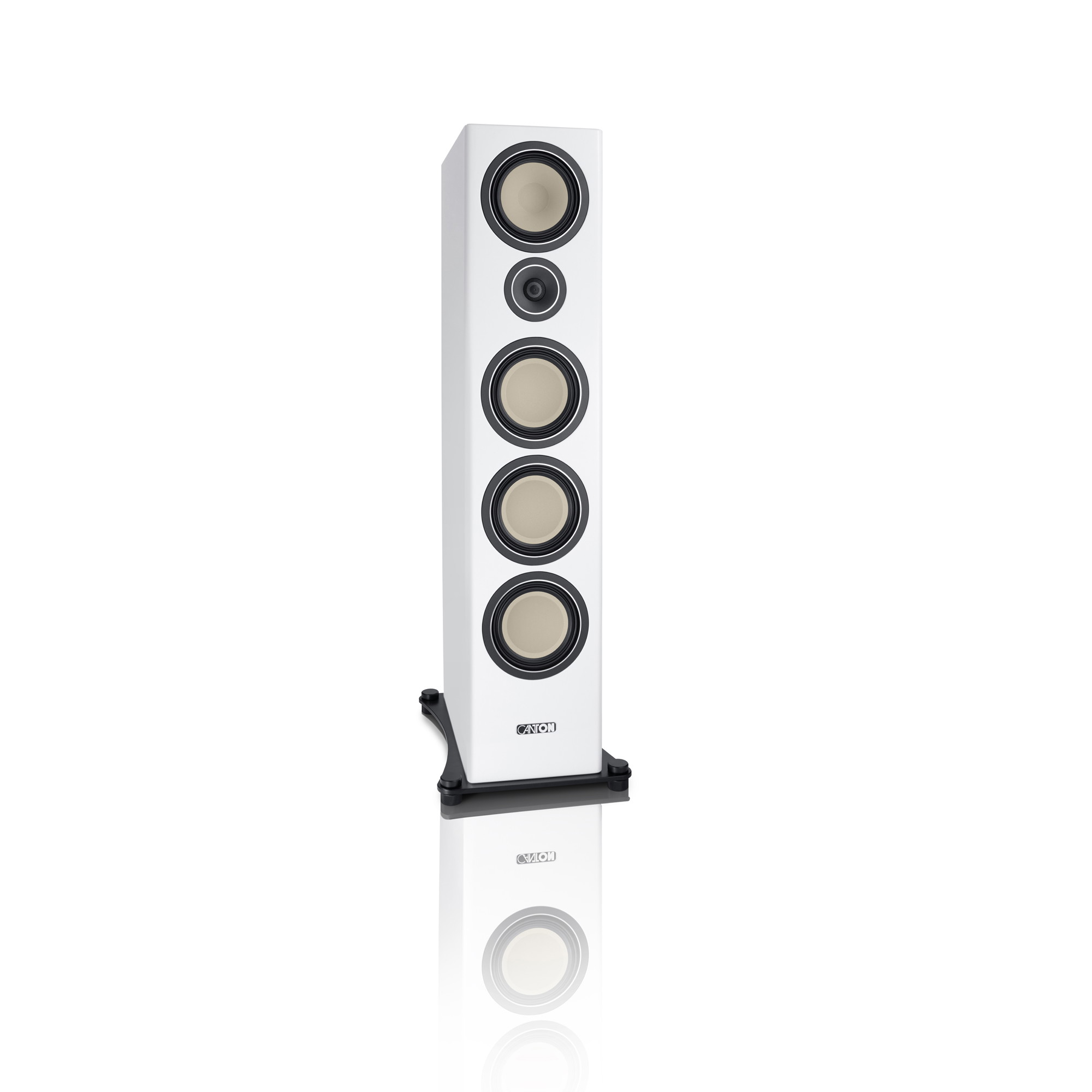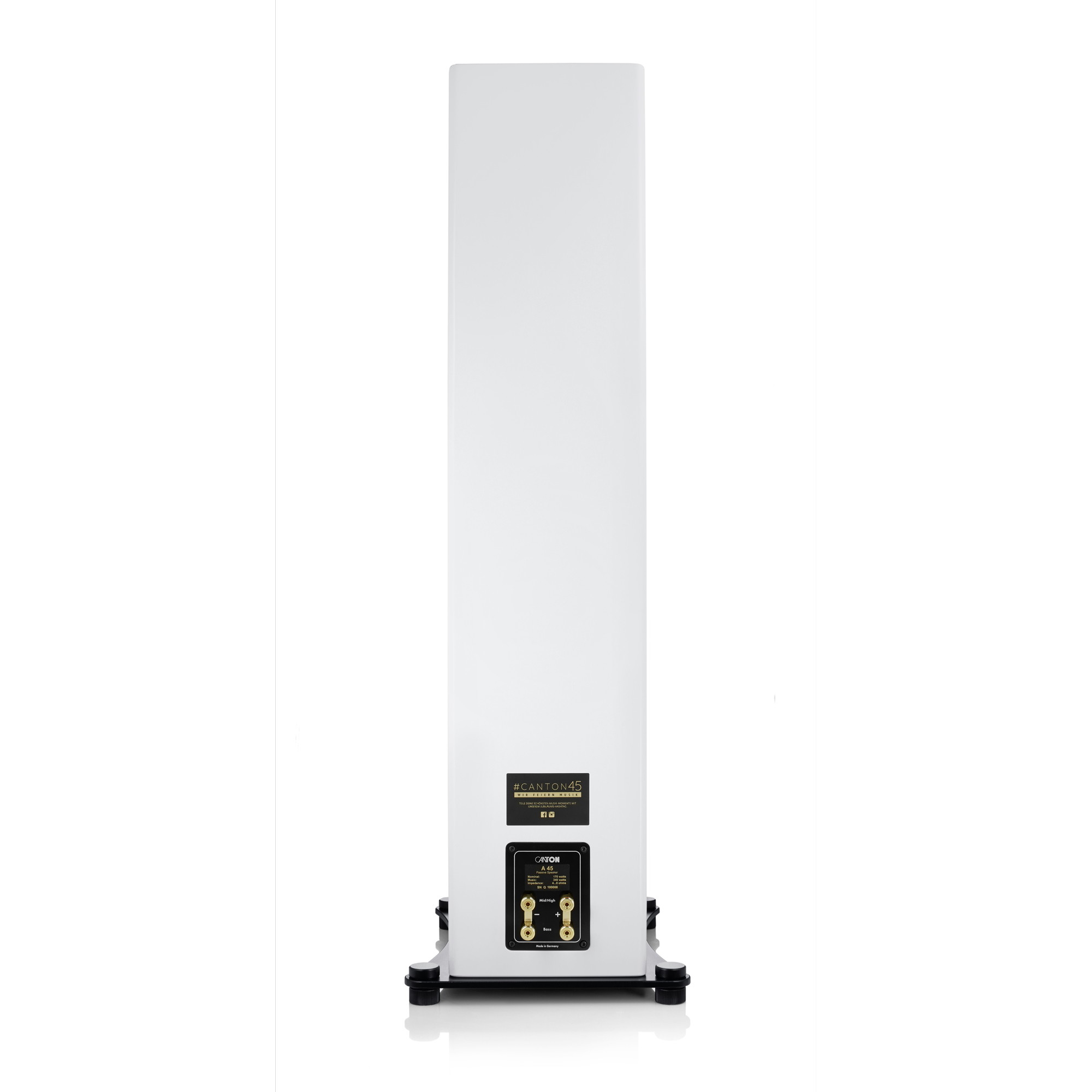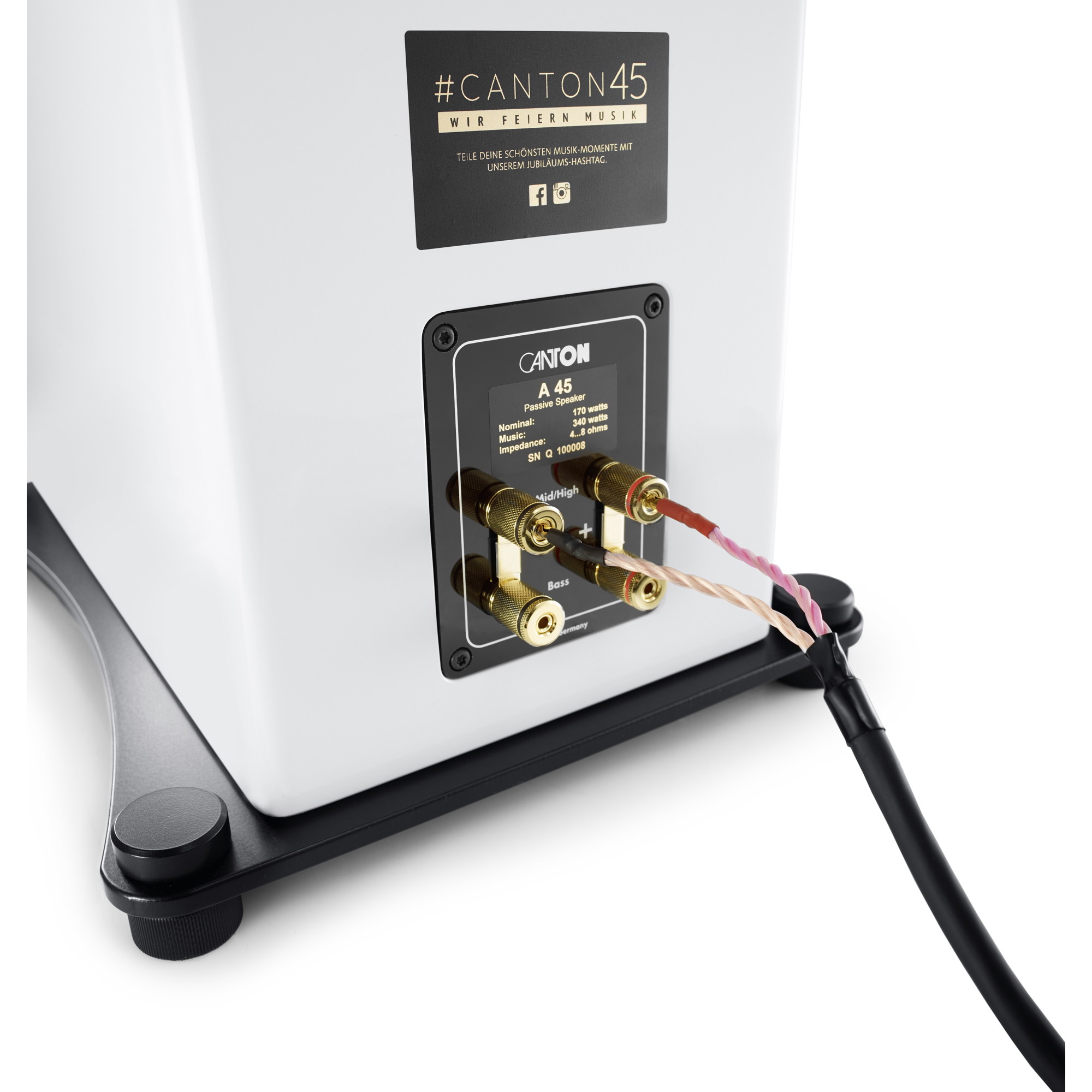 A 45
Standlautsprecher
Notify me when the item is available:
Informations
3-way downfire bass reflex system
340 watt
ceramic tungsten technology
magnetic fabric cover
Item no.: 03861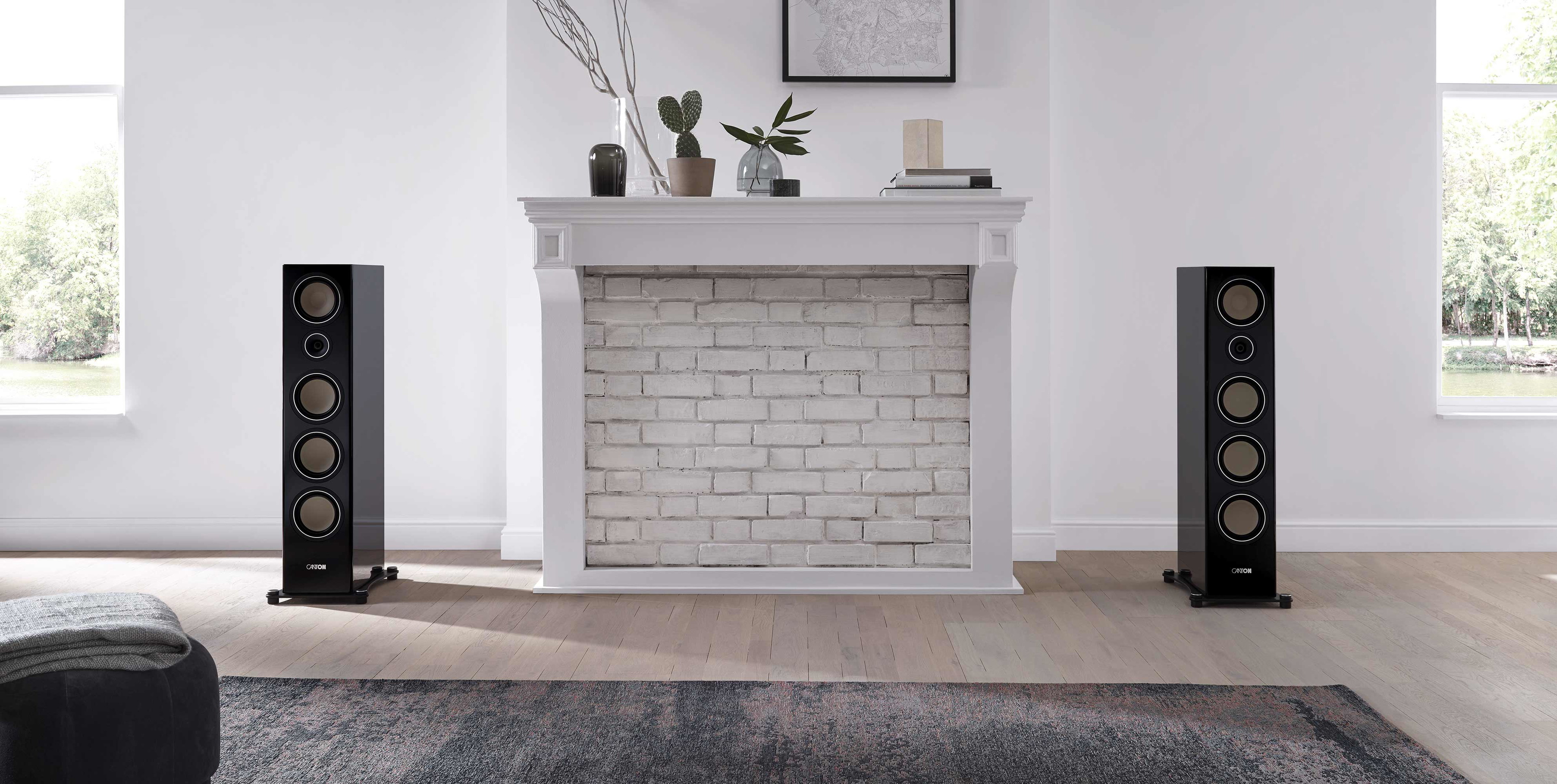 Anniversary speaker
The A 45 is an impressive high-end floorstanding loudspeaker, available very exclusively only in our online store or directly at our factory in Weilrod. For our 45th company anniversary in 2017, we created this speaker: simply to celebrate our passion for music with you. With a product that we love and that perfectly represents our philosophy: affordable speakers, for people who love to experience music well.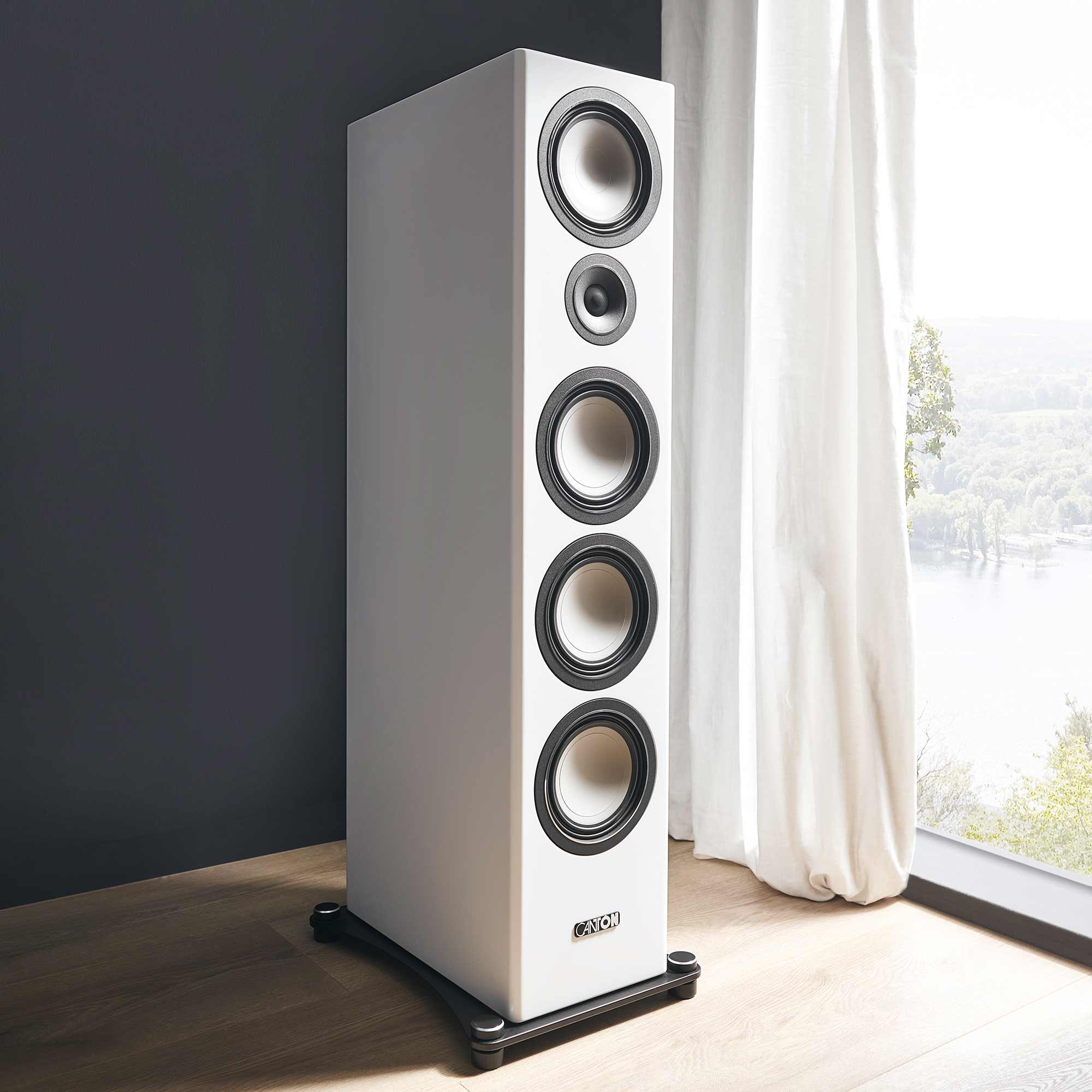 Many reasons to celebrate

Our highly acclaimed anniversary loudspeakers A 45 combine innovative Reference technology of today with the experience of 45 years of loudspeaker construction. Together, this results in a coherent overall package that is unparalleled in this price range. Our best drivers from the Reference series with aluminum-ceramic tungsten cones, mounted in the patented, low-loss Wave surrounds, are used in the A 45. For pure and unadulterated music reproduction. These high-tech membranes are the sonic measure of all things and a perfect symbiosis of stiffness and lightness. The triple-folded wave surrounds ensure flawless and always controlled transient response - even at the highest volume levels.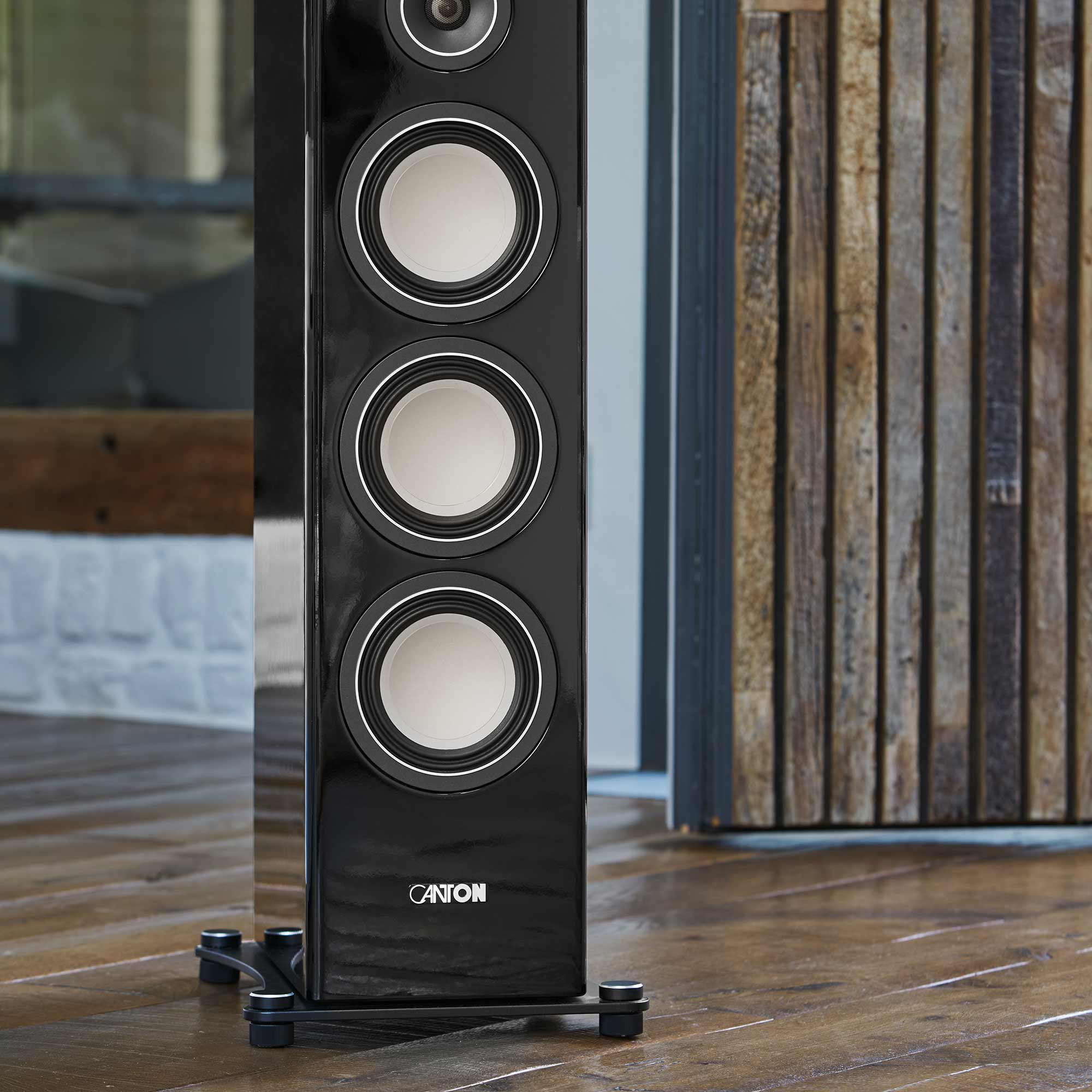 The 3-way bass reflex loudspeaker is equipped with the finest technical components to meet even the highest sonic demands. Three 180 mm bass specialists are responsible for the reproduction of deep and lowest tones in each of the floorstanding speakers. In combination with the generous cabinet volume, this results in a stunning bass reproduction that is characterized by precision and terrific timing. 180 millimeters is also the midrange driver in diameter. This ensures unparalleled midrange dynamics and the enormous level stability. Last but not least, we put our high-end tweeter with 25 mm ceramic dome alongside the A 45. The result: a sonically enormously precise and detailed performance with a great sense for the subtleties of music.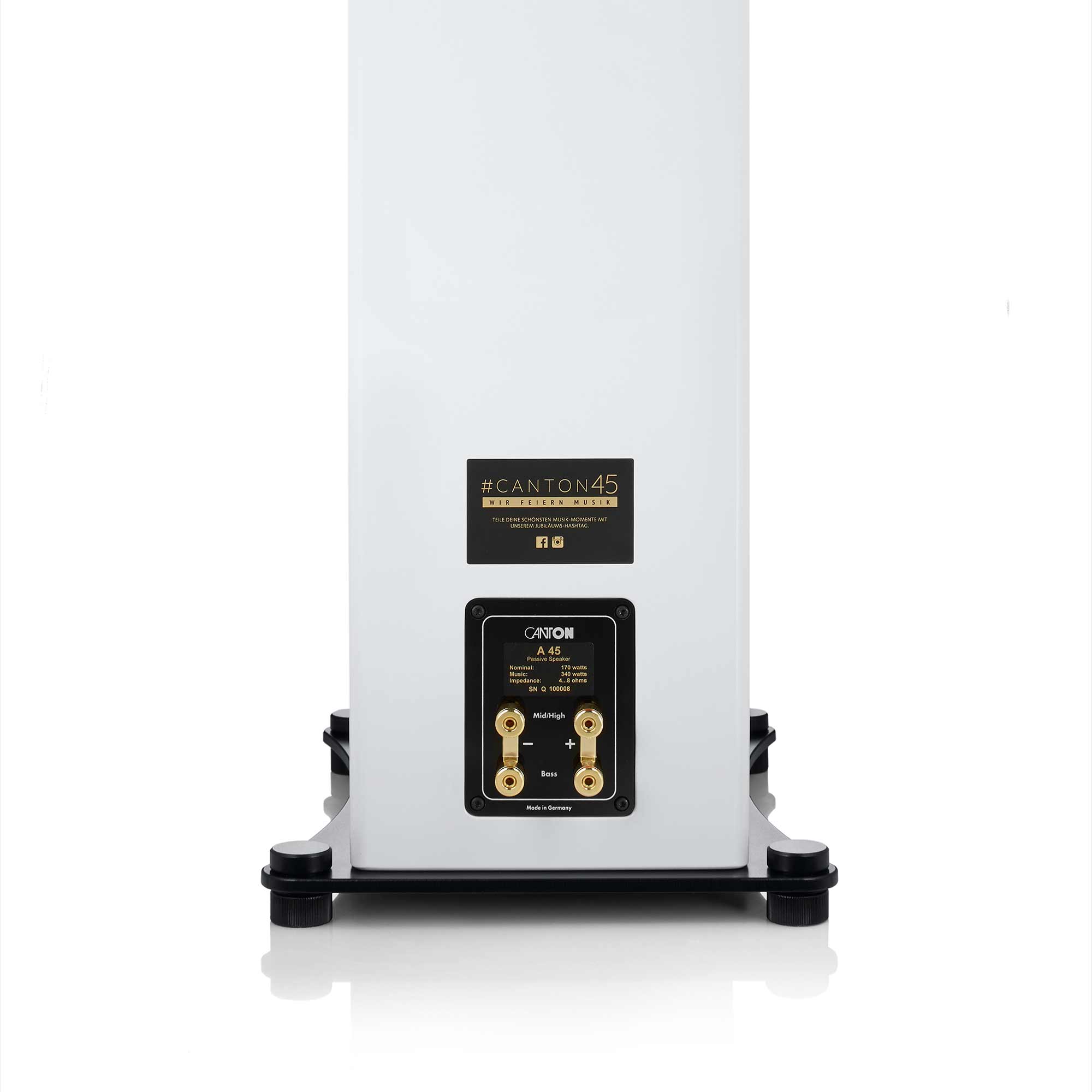 The A 45 is equipped with a high-quality bi-wiring/biamping connection terminal, allowing the woofer and mid-high range to be driven separately with different amplifiers or with specialized cables. 24-carat gold-plated, sturdy screw terminals accept cable cross-sections of up to 10 mm², are equipped for clevises or banana plugs and thus ensure optimum signal transmission from connected amplifiers. The high-quality and acoustically neutral full-size fabric covers in black conceal the direct view of the technology if required and hold elegantly by magnetic fastening.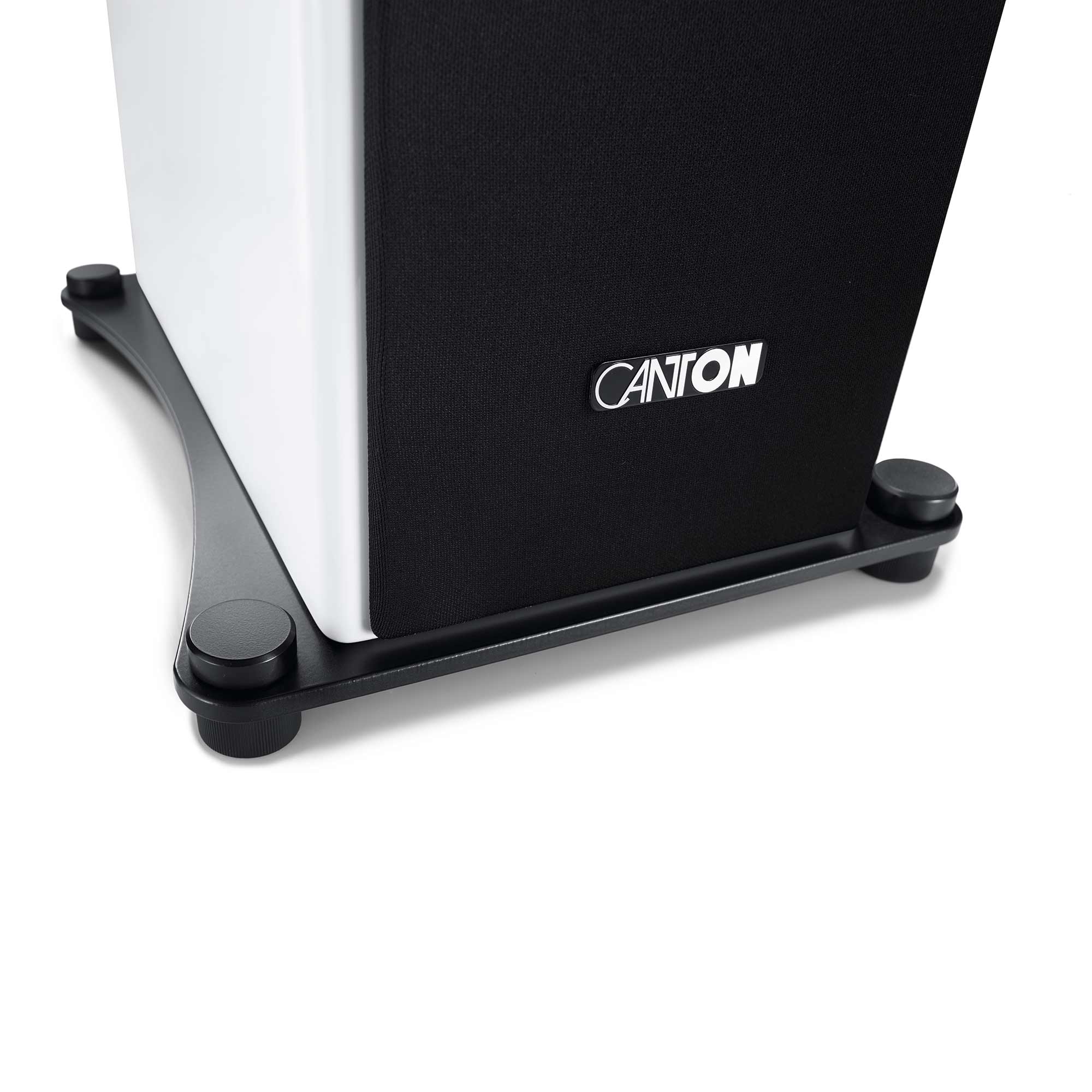 For a perfect connection with your amplifier, the CantoLink 400 speaker cable is a good choice, available in our online store. It is a six-core high-end speaker cable developed by us with a special core and jacket - for the best possible sound quality. You can use your A 45 quite classically as a stereo speaker to enjoy music in its purest form. Or you can use them as the main speakers in a multi-channel home theater set with the matching models of the A 35 or A 45 series.
A 45
Technical specifications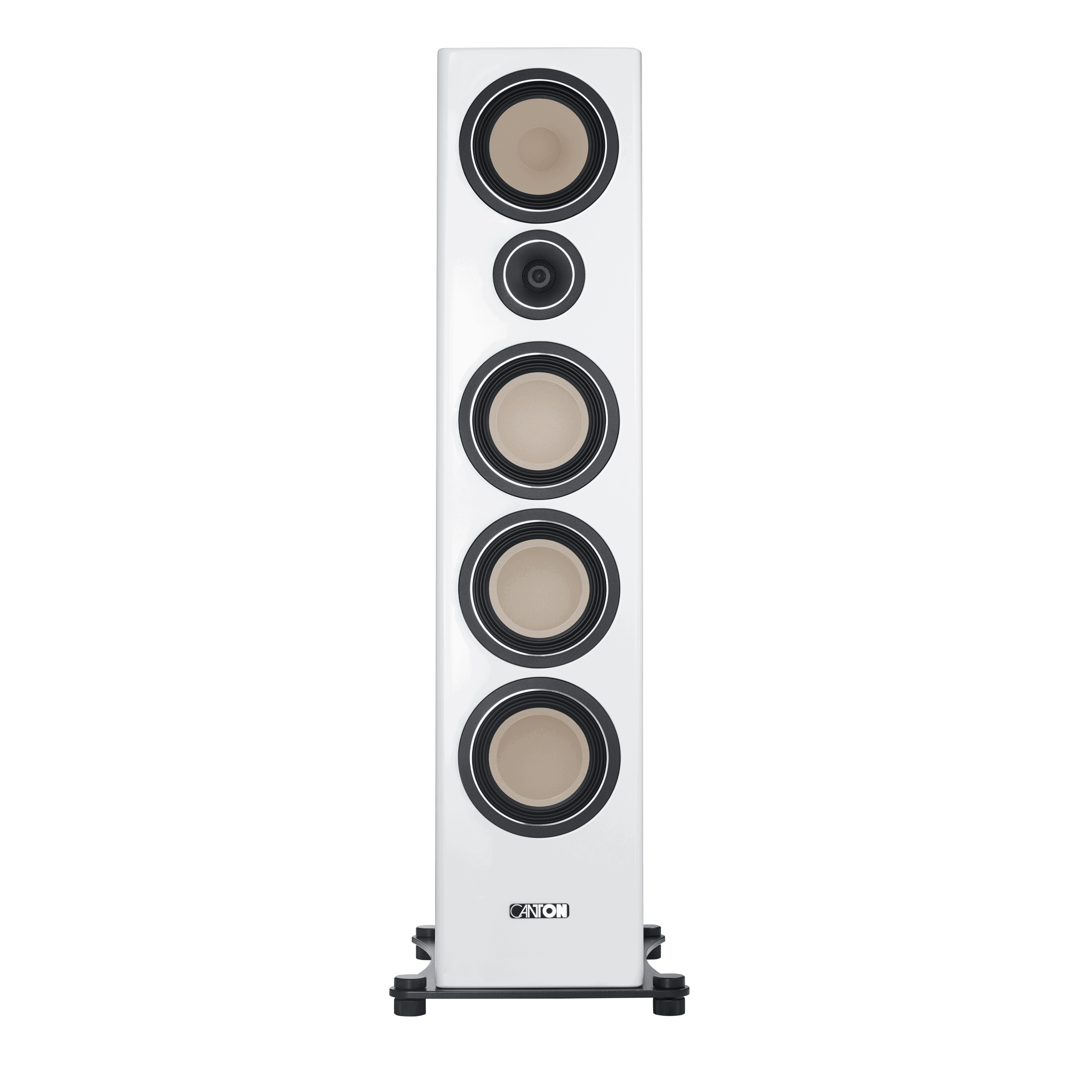 A 45
Item no.: 03861
Shipping:
Pallet
Available accessories:
CantoLink 400
Carton contents:
A 45 device feet fabric cover with magnetic holder operating instructions
Packing dimensions:
121 x 59 x 40,5 cm
Dimensions (WxHxD):
B: 22,5 cm | 33 cm mit Sockel H: 107 cm mit Sockel und Gerätefüßen T: 40 cm | 43 cm mit Sockel cm
Acoustic principle:
bass reflex system
Principle passive resonator:
bass reflex tube
Radiation direction resonator:
Downfire
Tweeter material:
aluminum oxide ceramic
Midrange driver quantity:
1
Midrange driver size:
174 mm
Midrange driver material:
aluminum-ceramic-tungsten (wave surround, TCC)
woofer material:
aluminum ceramic tungsten (wave surround)
Nominal load capacity:
170 watts
Music load capacity:
340 watts
Transmission range:
22...40.000 Hz Hz
Crossover frequencies:
220 / 3.000 Hz Hz
Efficiency 2.83V/1m:
88,5 db db
Maximum cable diameter:
10 mm
Woofer Wave surround:
yes
Front cover material:
full size fabric cover
Level adjustment tweeter:
no
Transmission Front Plate:
no
DC switch technology:
yes
Cover rings (material):
aluminum
Unit socket included:
yes
Size supplement (WxDxH):
10x3x3,2 cm
Height-adjustable unit feet:
yes
Bi-Wiring / Amping Terminal:
yes
Cabinet material:
high density fiberboard
Extended special features
Terminal contact material:
gold plated
Mounting type front cover:
magnet attachment
Terminal banana plug suitable:
yes
Preparation for wall mounting:
no
Wall mounting possible:
no
Suitable for ceiling mounting:
no