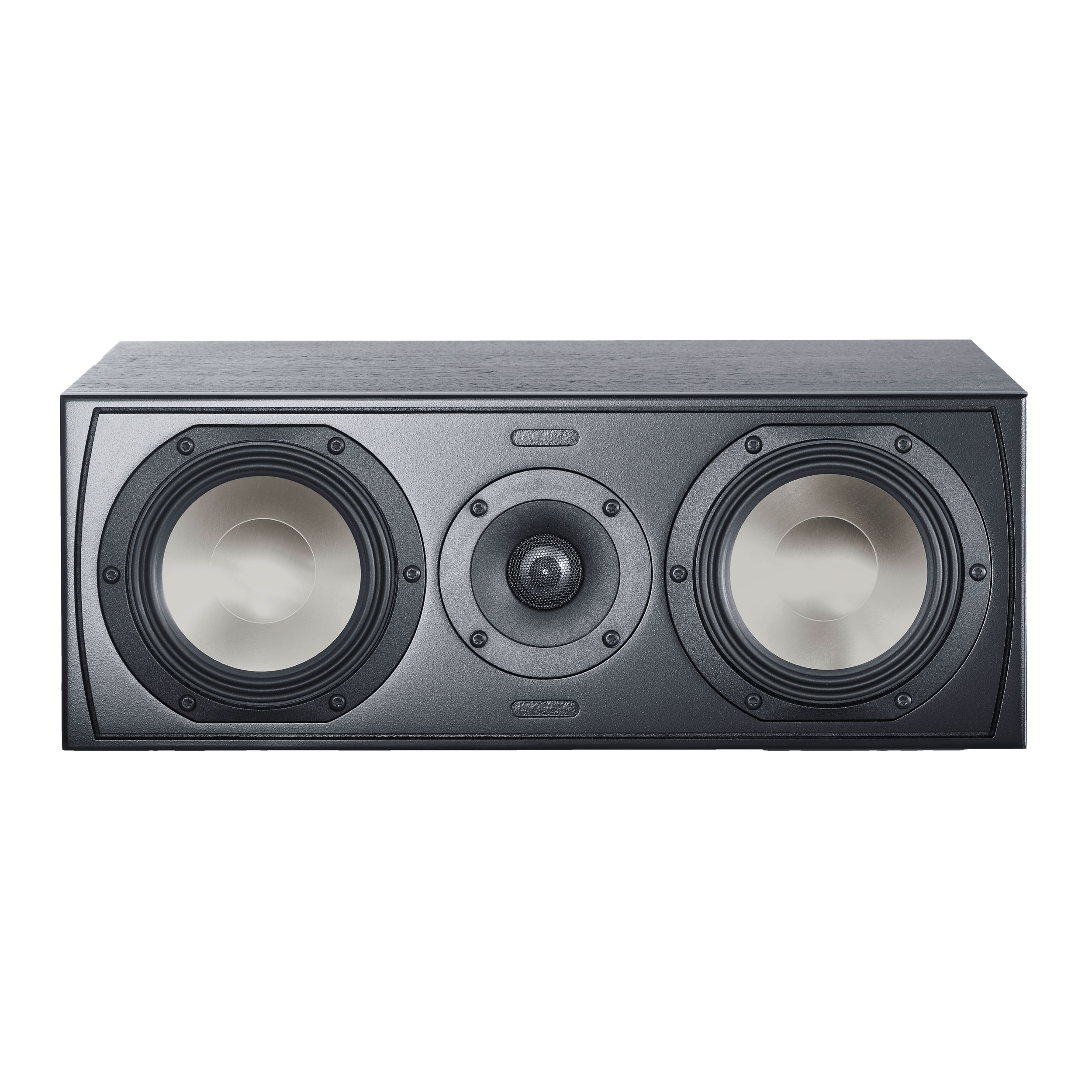 C 305
Centerspeaker
Informations
2.5-way closed
140 watts
Titanium technology
Metal grid
Item no.: 03842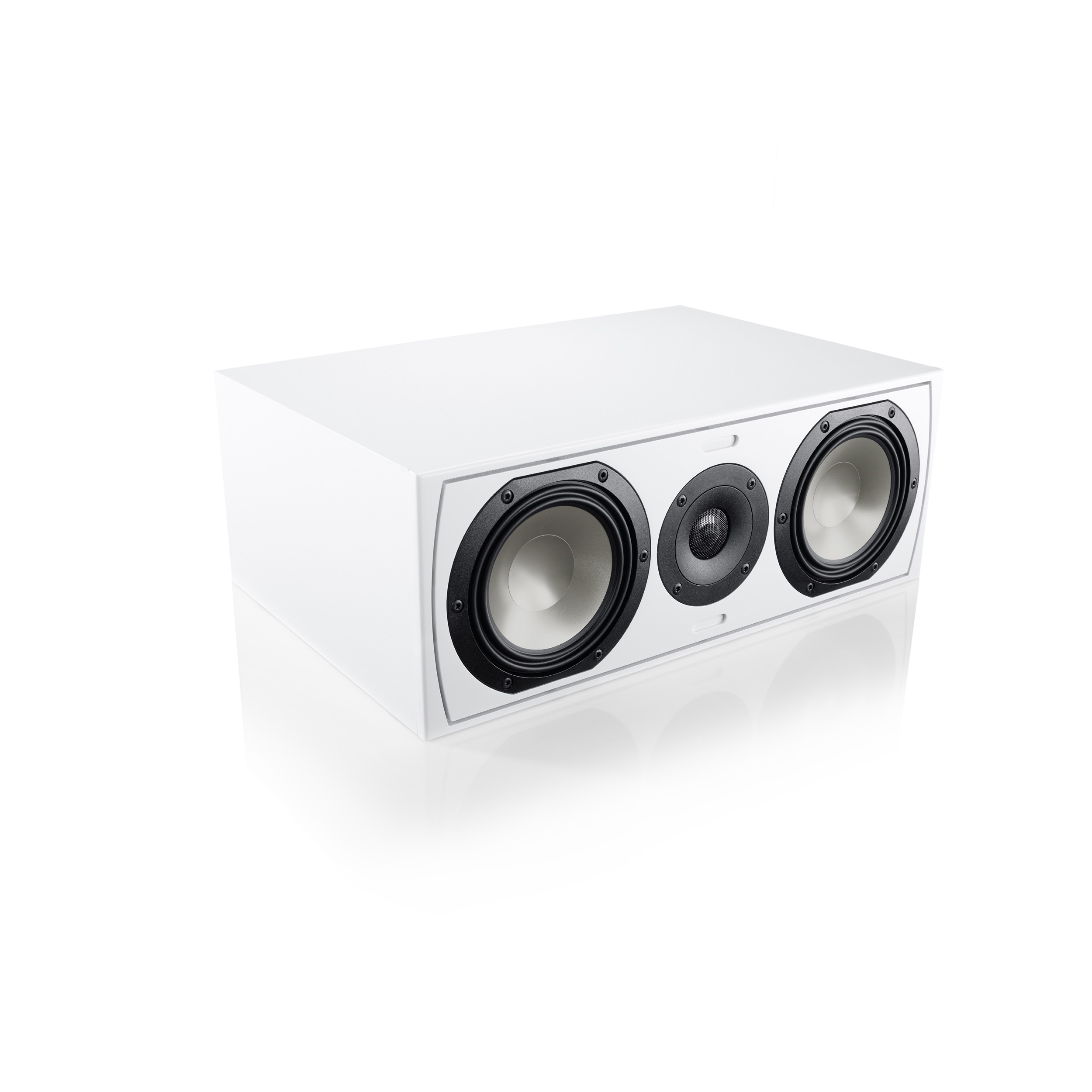 The entry into the Canton world
With the C 305, there is a great centre for your home cinema system for little money: the online-exclusive model benefits from the finest technical components that we borrow from our larger series. Even in this price range, high-quality titanium chassis, clamped in the latest generation of Wave surrounds, and our aluminium-manganese tweeter systems ensure unique and unadulterated Canton sound. The 3-way centre speaker is both modern and neutral, with its cabinet featuring lavishly lacquered, satin-finish baffles and a hard-wearing textured finish in black and white. A sturdy aluminium grille gives the newly developed C 305 an attractive face. At the same time, it offers the speaker systems secure protection without negatively affecting the sound of the speaker.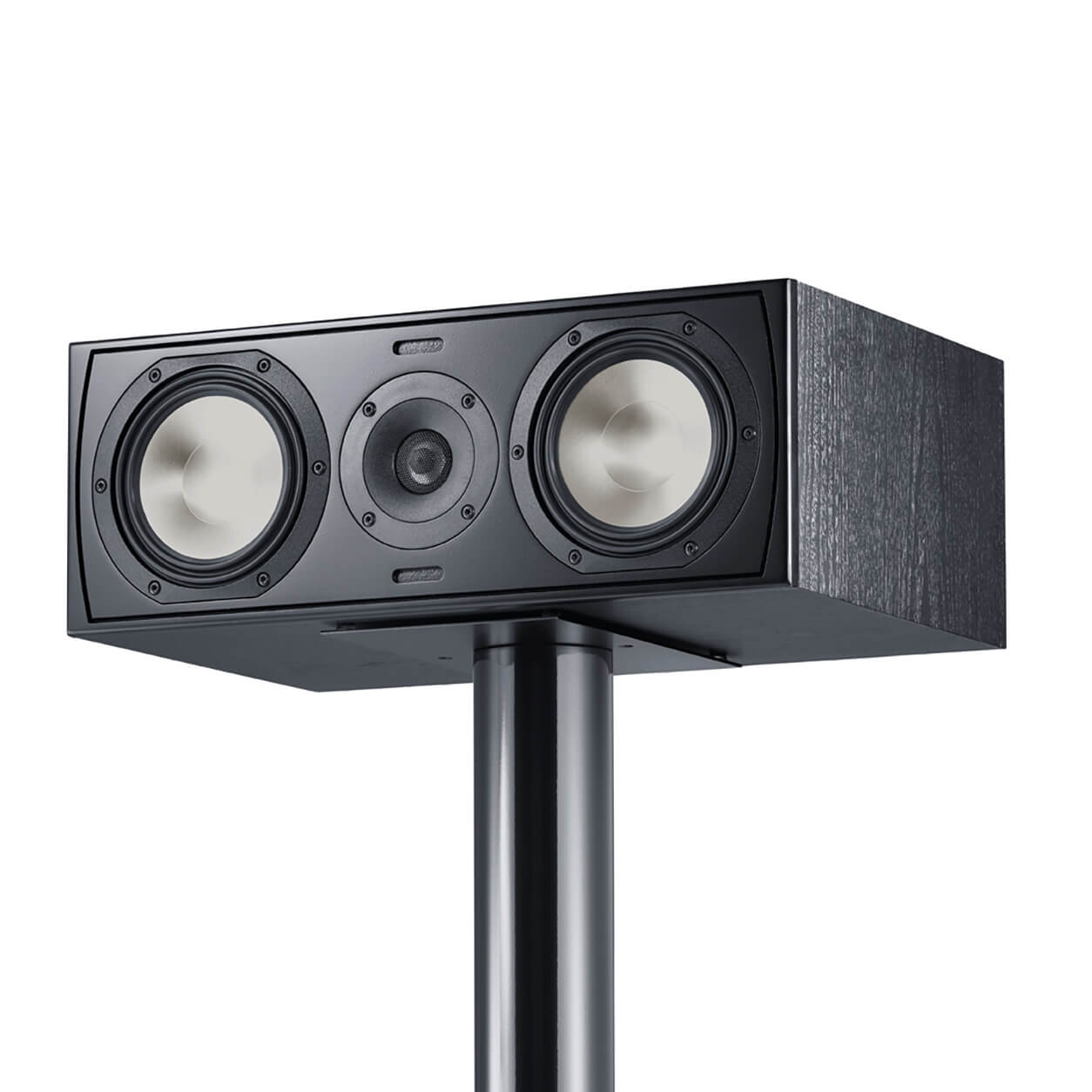 In the Center C 305, we use the highest-quality materials from Canton and, thanks to the three-way concept, get the best possible sound quality out of the drivers used. The 154 mm woofers and midrange drivers use titanium as the diaphragm material, suspended in triple folded wave surrounds, which ensure controlled and faultless oscillation up to the maximum excursion. The ideal partner is the tried-and-tested aluminium-manganese tweeter with a 25 mm dome tweeter that transmits music signals up to 40,000 Hertz. Thanks to the transmission front plate, the tweeter system also boasts excellent dispersion characteristics. The silver-plated screw terminals with a receptacle for cable cross-sections of up to 10 mm2 offer maximum conductivity and guarantee long-term stable contact. The CantoLink 400 cable, optionally available in our online shop, provides the perfect connection to your amplifier.
The C 305 reclining centre has a simple, neutral and modern design. Its harmonious proportions are clothed in an attractive cabinet with textured foil, which is given an extra dose of elegance by elaborately lacquered baffles in silk matt lacquers. Metal front grilles set precisely into a circumferential groove provide an additional visual highlight and also offer perfect protection for the loudspeaker chassis installed behind them. The nine-kilogram C 305 centre speaker in closed cabinet design is ideal for placement on or in a TV rack and can perfectly demonstrate its sonic talents on the matching LS 300 or LS 660 stands.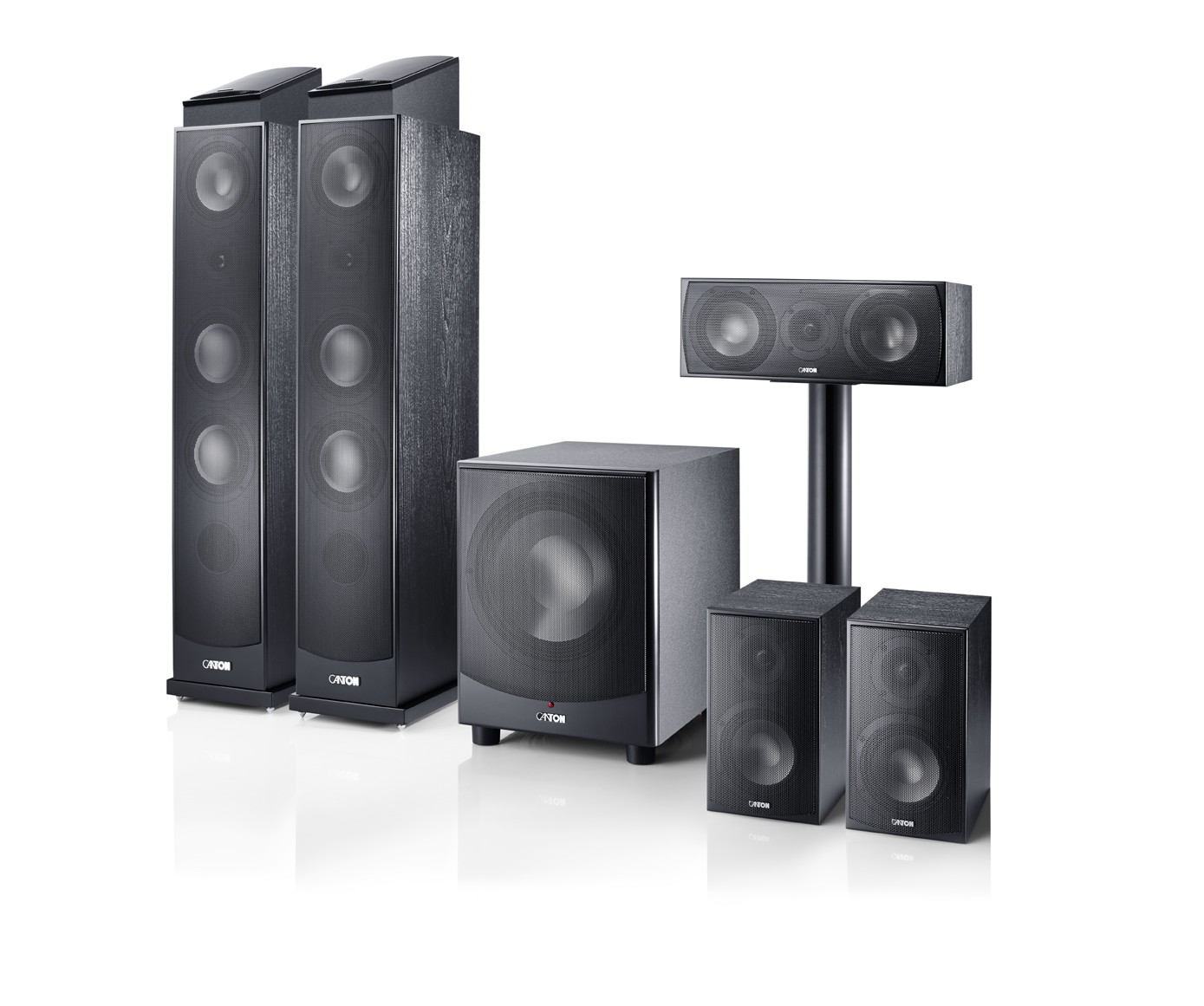 You can combine the visually and technically attractive C 305 3-way centre speaker with other models from the C series. In this way, you can build up a powerful multi-channel home cinema set with the very best price/performance ratio from your desired components - of course with the incomparably good Canton sound. In our online shop, we have put together several systems for you that make it easy to enter the world of multi-channel cinema: the complete packages "C 309 Set 5.1 Ash Vinyl Decor Black" and "C 309 Set 5.1.2 Ash Vinyl Decor Black" are available at attractive prices.
C 305
Technical specifications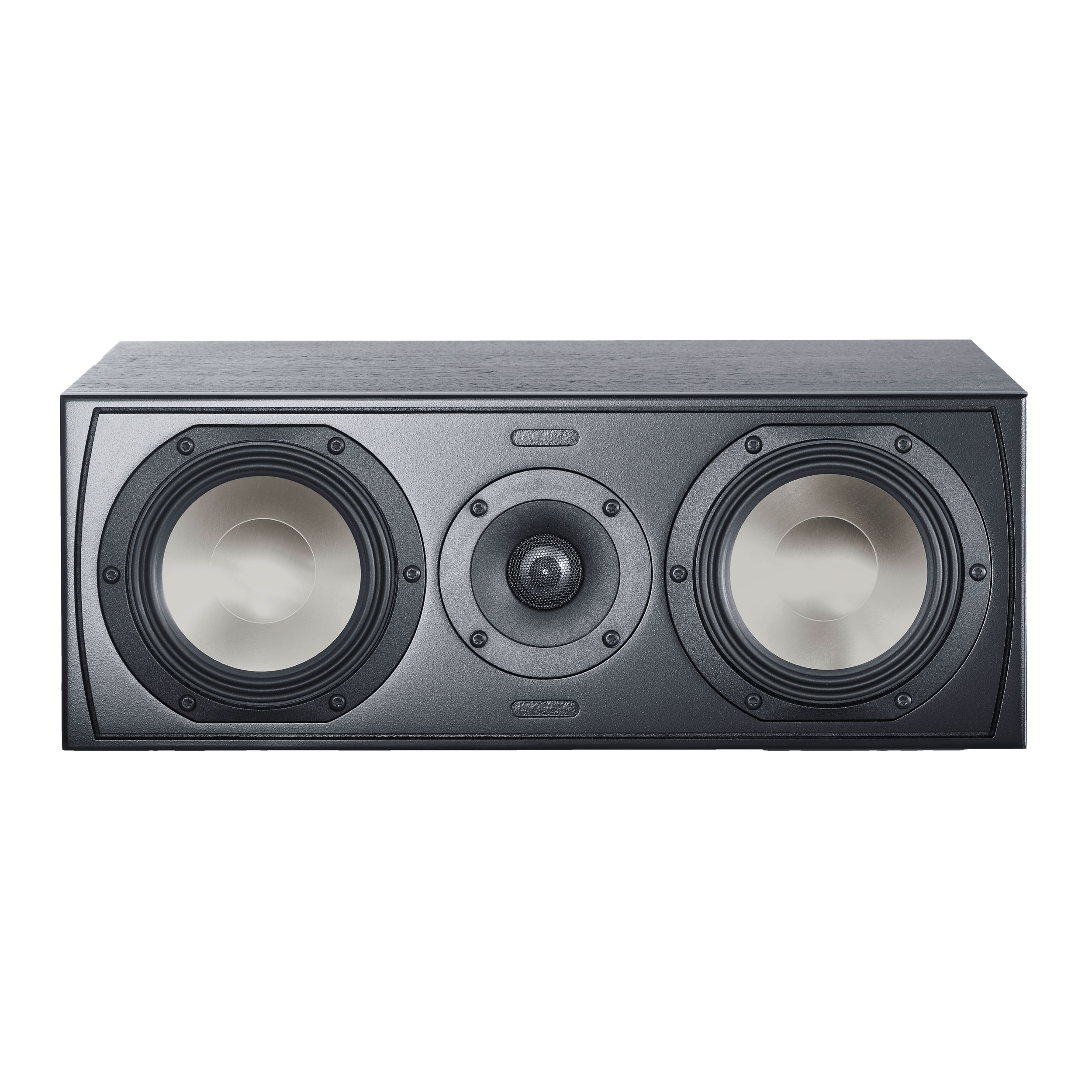 C 305
Item no.: 03842
Shipping:
Package
Warranty period:
5 years
Available accessories:
Loudspeaker Stand LS 300 Speaker Stand LS 660
Carton contents:
Canton C 305 feet operating instructions
Packing dimensions:
52 x 27,5 x 41 cm
Dimensions (WxHxD):
45,5 x 17 x 30 cm (17.9'' x 6.7'' x 11.8'') cm
Acoustic principle:
2.5-way closed
Tweeter material:
Alu-manganese
Woofer/Midrange driver quantity:
2
Woofer/Midrange driver size:
154 mm
Woofer/Midrange driver material:
Titanium (wave surround)
Nominal load capacity:
85 watts
Music load capacity:
140 watts
Transmission range:
32...40.000 Hz
Crossover frequencies:
350 / 3.000 Hz Hz
Efficiency 2.83V/1m:
87.5 dB db
Maximum cable diameter:
10 mm
Woofer Wave surround:
yes
Front cover material:
metal
Level adjustment tweeter:
no
Transmission Front Plate:
no
Height-adjustable unit feet:
no
Bi-Wiring / Amping Terminal:
no
Cabinet surface:
lacquered, silk matt
Extended special features
Mounting type front cover:
plugged
Terminal banana plug suitable:
no
Preparation for wall mounting:
no
Wall mounting possible:
no
Suitable for ceiling mounting:
no